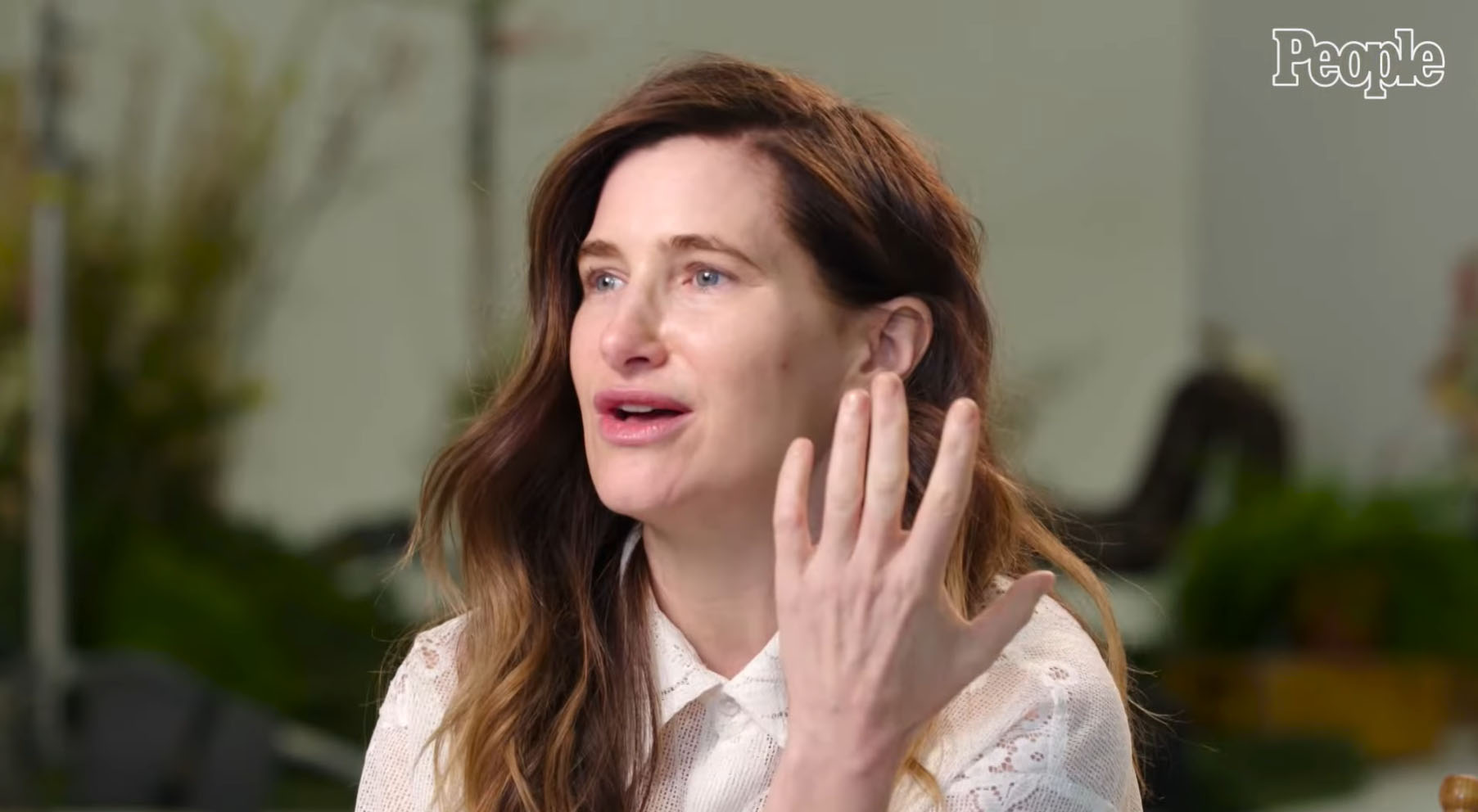 People Magazine is doing that thing they do every year with their Most Beautiful issue where they get celebrity women to go without makeup. Women are beautiful with and without makeup, but when People does this it seems gimmicky. We can wear makeup if we want, and go without if we want. It just bothers me when it veers into sanctimonious territory like there's a superior position on it. One person who is not haughty at all about going without makeup is Kathryn Hahn. People posted a brief interview with her where she laughed her ass off about being told she was "brave" for being out in public with messy hair and without makeup. She also said that she's really into skincare, which is what I wanted to talk about! I've embedded the interview below and here are some quotes.
I [had] lunch with a friend and someone came up to us and the woman [said] "I love your work so much and I think it's so awesome that you go out of the house looking like that." My hair was a disaster, I had my workout clothes on. I am who I am.

I rarely wear makeup in my real life and a lot of the roles I have done recently I wear little to no makeup. I wore more makeup in my 20s. I wear less and less the older I get. I love clothes, I love fashion, I love putting on makeup for special events. Day to day, I'm just not that bird. I don't have the time for it.

In high school I had a goth period and there was a lot of makeup. I tried to do the wing eyeliner. I had the lipstick that was so pale it made your lips invisible. Foundation that was so thick and then so much powder on top. I had [hormonal cystic] acne until my 40s. Once that started clearing up I felt more comfortable not wearing makeup.

Nutrition didn't really start happening until I became a mom and I felt the responsibility of my kids. Same with everything. Hydration, working out has become an important part of my life. I use a sunscreen, I stay out of the sun. I have a skincare routine. I wash my face, I have a toner, I have a bunch of serums, I love a face oil. The older I get, that's where I've been investing is in skincare.
If you follow our Amazon posts you may have followed my evolution into skincare. I'm Katherine's age and have been able to really transform my skin with affordable skincare! I think retinol made the most difference, as has niacinamide, hyaluronic acid and recently I've been using lactic acid too. I don't think it matters too much exactly what products you use as long as you're consistent. If you want more of an introduction on skincare check out this post I did late last year. It's for doing a full facial but in the second to last paragraph there is an explanation of how to adapt it into a daily routine.
I like wearing makeup because that's my default but a lot of women are the opposite and feel most comfortable without it. Just let us be us! This is why I love Kathryn, because she's just herself, plus she killed it on Wandavision. I so wish we were getting more Wandavision. I know that it would be hard for them to replicate how damn creative and clever the last season was (I have to credit my friend Ashley for that idea) but I grew to love these characters and I so want Wanda to get her happy ending. Plus I want more Agatha too of course. She could still come back! They could magic a way to make that happen.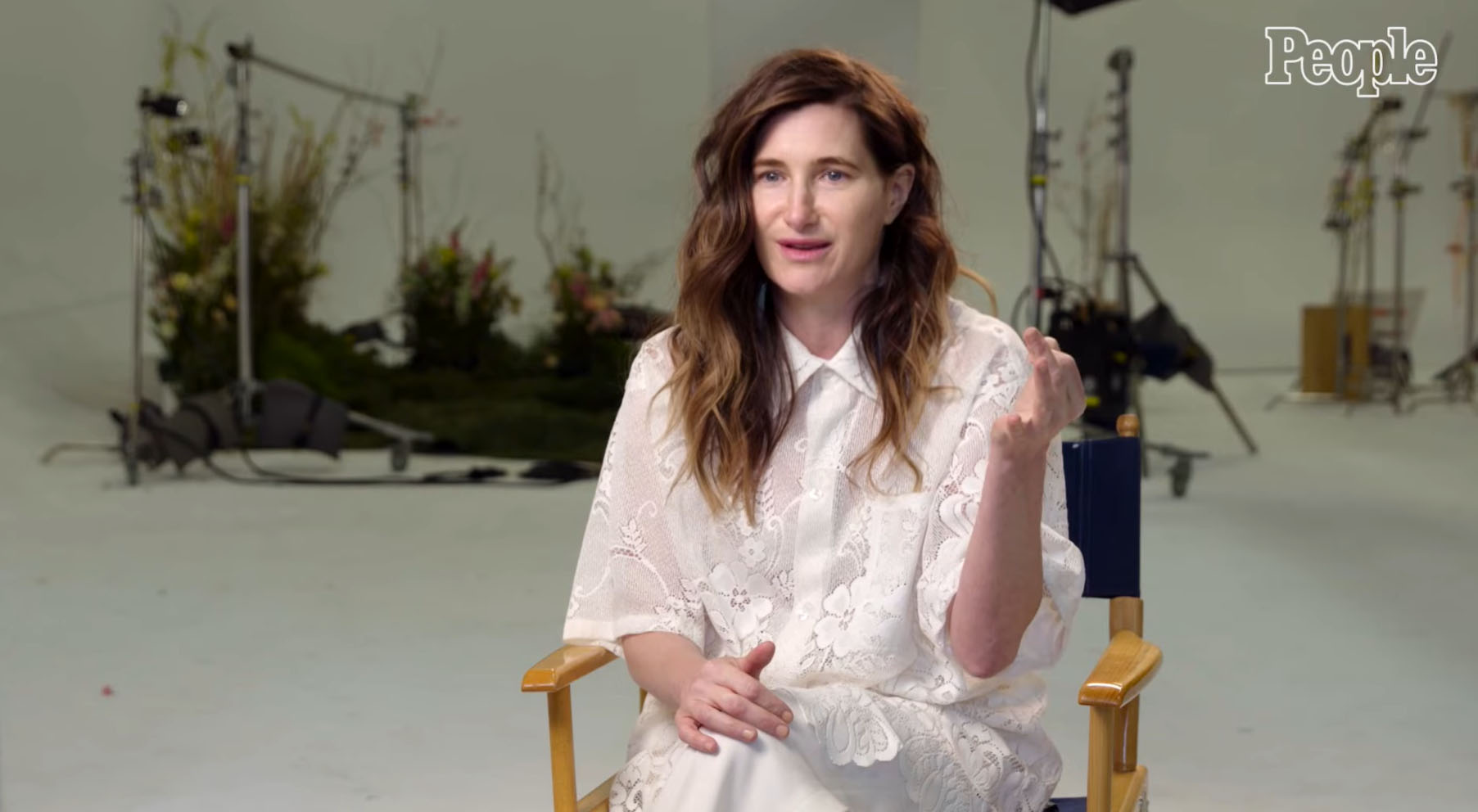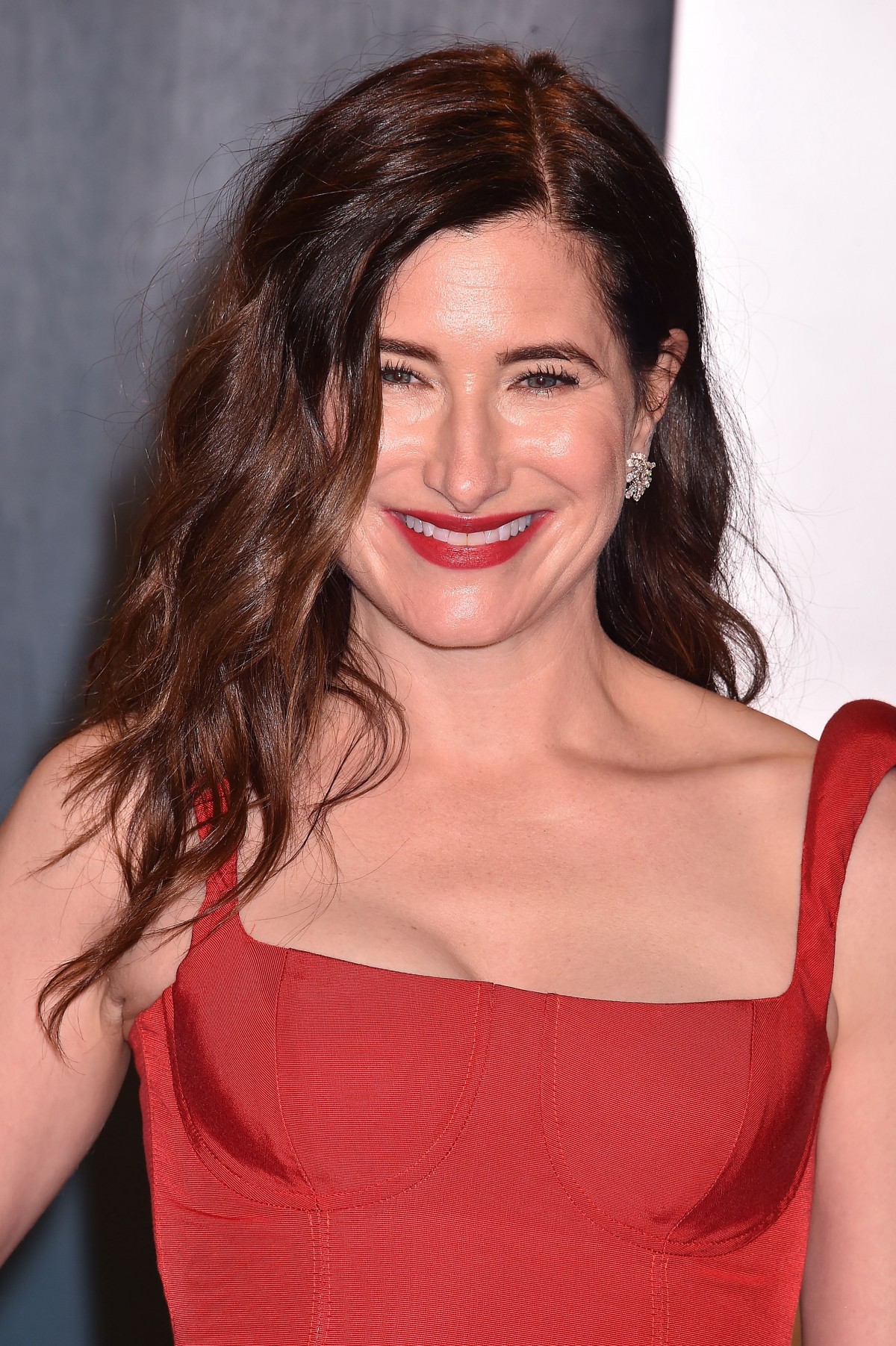 Photos credit: Avalon.red and via YouTube