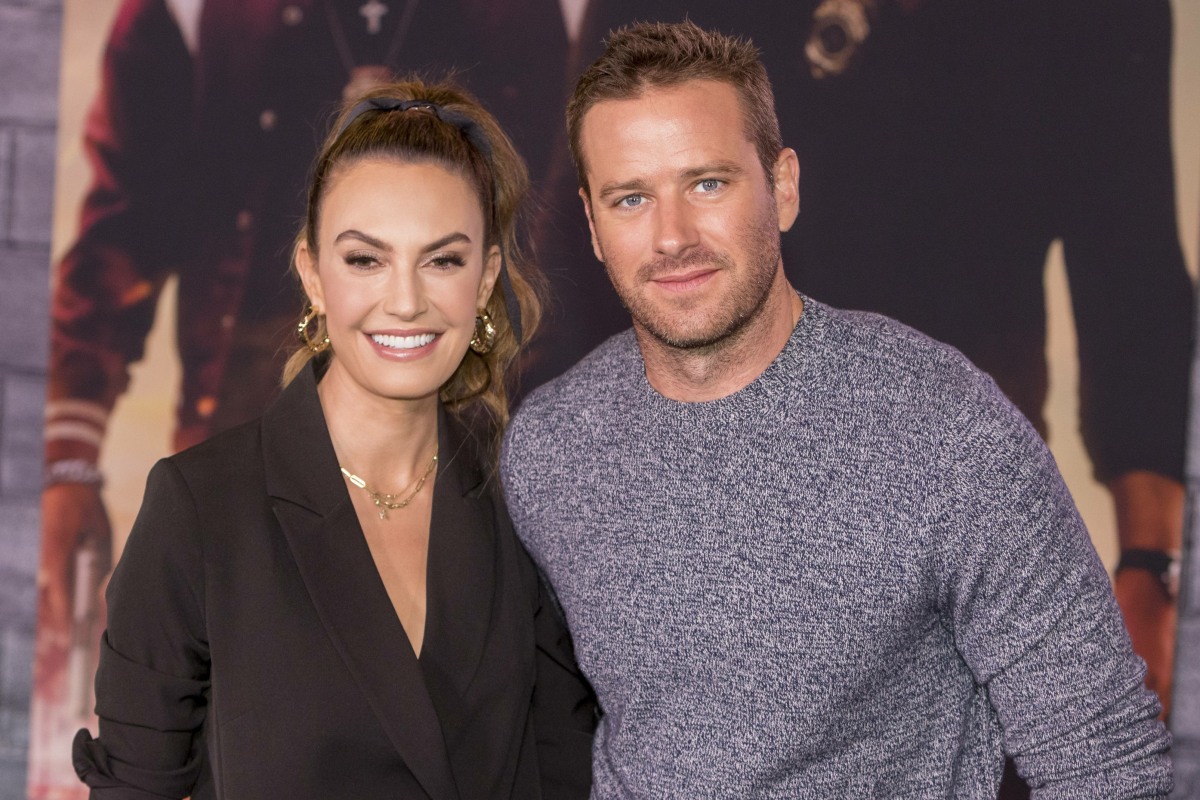 There's a sliding scale for wives of terrible men. Is the wife complicit in her husband's awful behavior? Is she a co-conspirator? Did she know something was up and just looked the other way? Or did she have no idea that she was married to a deeply disturbed man? I still don't know where Elizabeth Chambers falls. I tend to believe that she had a pretty good idea of Armie Hammer's affairs, especially in the last few years of their marriage, but she believed everything was consensual. What did she know beyond that? I have no idea. And Elizabeth isn't spilling. She's still in Grand Cayman with her children, staying with Armie's family. She's only posted three Instagrams in the past month, as everything devolved with her estranged husband, and his victims began coming out to tell their stories. She was asked about why she's been relatively quiet online and her response was interesting:
Elizabeth Chambers is focused on "healing" as her estranged husband, Armie Hammer, faces a sexual assault investigation by the LAPD. The Bird Bakery founder told fans on Instagram that she's been concentrating on herself and her family when asked why she's been "quiet" on the platform.

"Focusing on healing, my babes and work," Chambers wrote during an "Ask Me Anything" Q&A over a photo of her holding a heart-shaped crystal against a sunset. "A lot I've wanted to share, but hasn't felt right ATM [at the moment]."

The LAPD confirmed to Page Six this month that its sexual crimes unit launched an investigation into the "Call Me by Your Name" actor after a woman named Effie came forward and claimed Hammer had "violently" raped her.

"He became increasingly more violent," Effie claimed in a March press conference with attorney Gloria Allred. "I thought he was going to kill me." Effie also claimed Hammer abused her "mentally, emotionally and sexually" during their four-year relationship, which allegedly started on Facebook in 2016 during his marriage to Chambers.
In retrospect, I'm a little bit surprised that Chambers didn't give any kind of public comment when the LAPD opened an investigation into Armie, or when Effie gave that press conference with Gloria Allred. Then again, Elizabeth's statement back in February was pretty thorough – she said, in part, "I am shocked, heartbroken, and devastated. Heartbreak aside, I am listening, and will continue to listen and educate myself on these delicate matters. I didn't realize how much I didn't know…I support any victim of assault or abuse and urge anyone who has experienced this pain to seek the help she or he needs to heal."
It reminds me of that comment near the end of the Vanity Fair story about Armie too, which is that Elizabeth needs to be careful and she needs to get away from his entire family. I hope she's taking this time to talk to lawyers and protect herself and her kids legally, financially, physically and emotionally.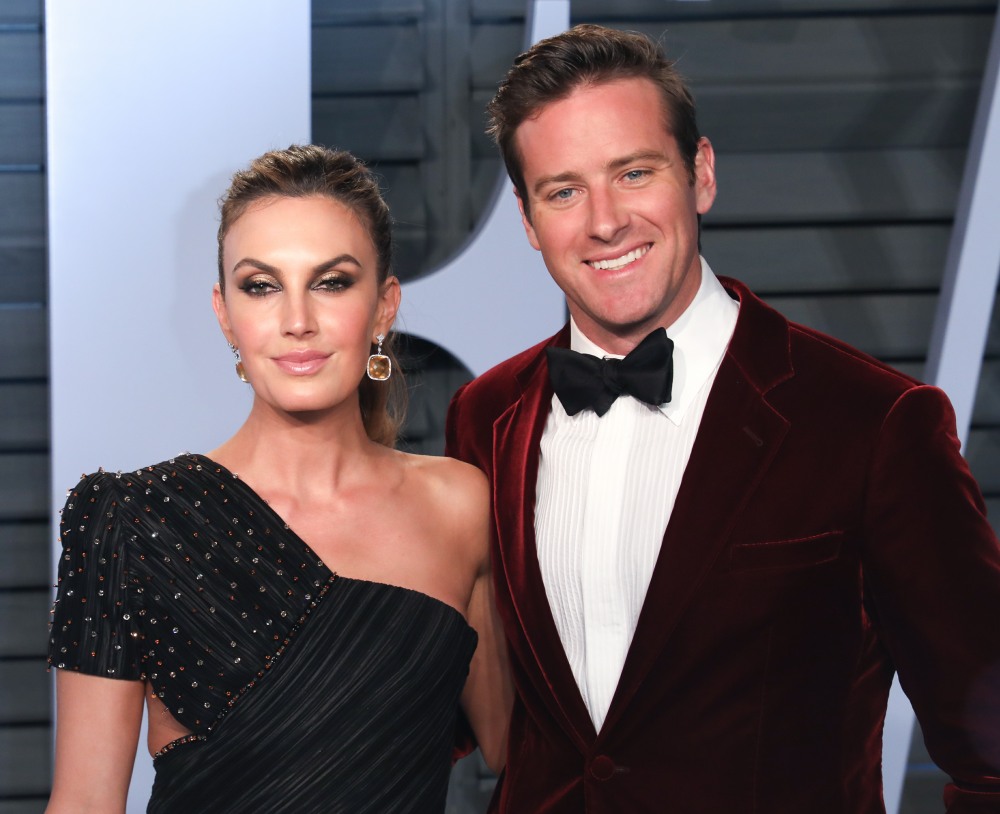 Photos courtesy of WENN.