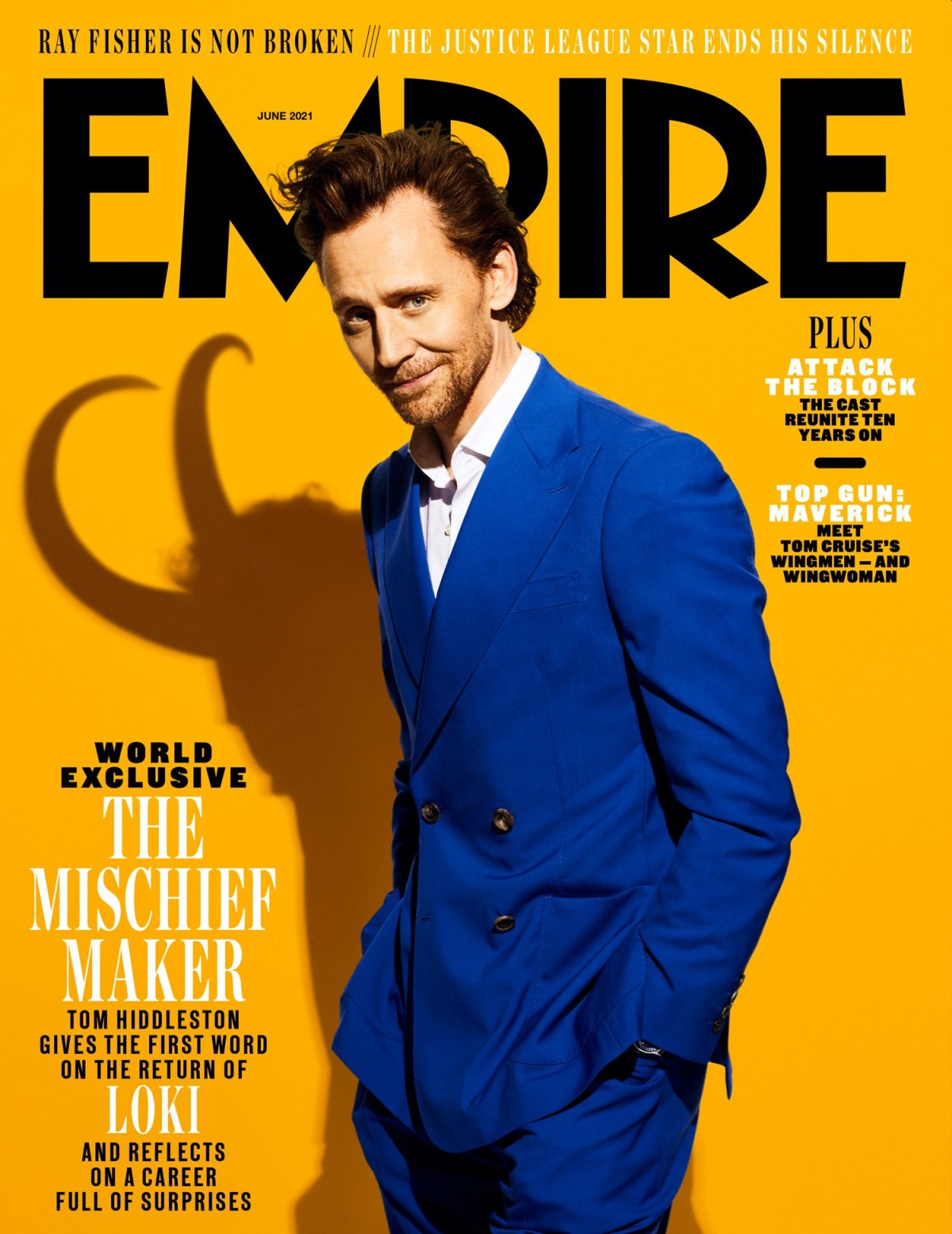 Oh, hello!!! You know what the post-pandemic world needs? Tom Hiddleston and a redux of Hiddlesmania. Tom Hiddleston's star was on the rise for several years, I would say 2013-2016. Then he was suddenly doing way too much, and in the summer of 2016, all hell broke loose. He began dating Taylor Swift, they went on the Worldwide Tiddles Tour, and she promptly dumped him in the late summer/early fall. His reputation took a hit and he's never really recovered. There were some movies, some theater work, and a quiet relationship with Zawe Ashton, although we haven't heard anything about them in a while and I don't even know if they're still together.
Hopefully, this year will be the start of the Hiddles Revival, because despite the 2016 drama, I enjoy Tom and I want the world for him. I would love it if this twee dancing man actually became a huge star and not a piece of mid-2010s gossip nostalgia. Tom is currently beginning his big promotional push for the Disney Plus Loki series, called, obviously, Loki. I wouldn't even try to explain the plot (because I don't understand it) but Disney definitely threw money at this series and they must have thrown a lot of cash at Tom to get him to do this. The series premieres on June 11. Empire Magazine gave Tom two covers to celebrate, and here are the first excerpts from the cover profile:
Why he took a step away from movies: "A few things crossed my path and I thought carefully about them, but they didn't feel quite right, so I didn't do them."

Spending time focusing on his personal life: "I'd been playing so many different people in so many different parts of the world, and it's very important to distinguish what's real in one's own life, and look after those things. Because if you don't look after them, they can be lost, or they can be marginalised, and then you come home one day and they're not there anymore."

His philosophy is like that of Tilda Swinton's character, Eve in Only Lovers Left Alive. "She says life is about surviving things, appreciating nature, nurturing kindness and friendship, and dancing. So perhaps, in the moment, I needed to come back and do it. I don't know, to be honest, that I danced a lot. I should have danced more. But I'm sure there are some people who'd say I've danced far too much."
He did dance far too much but I feel sorry for him! He loved to dance and we loved to watch this gangly ginger god dance his ass off. Poor guy is still feeling quite bruised by the Tiddle mess and the overeager puppy-ness of the promotional trail for the Thor films.
Here are the two Loki trailers: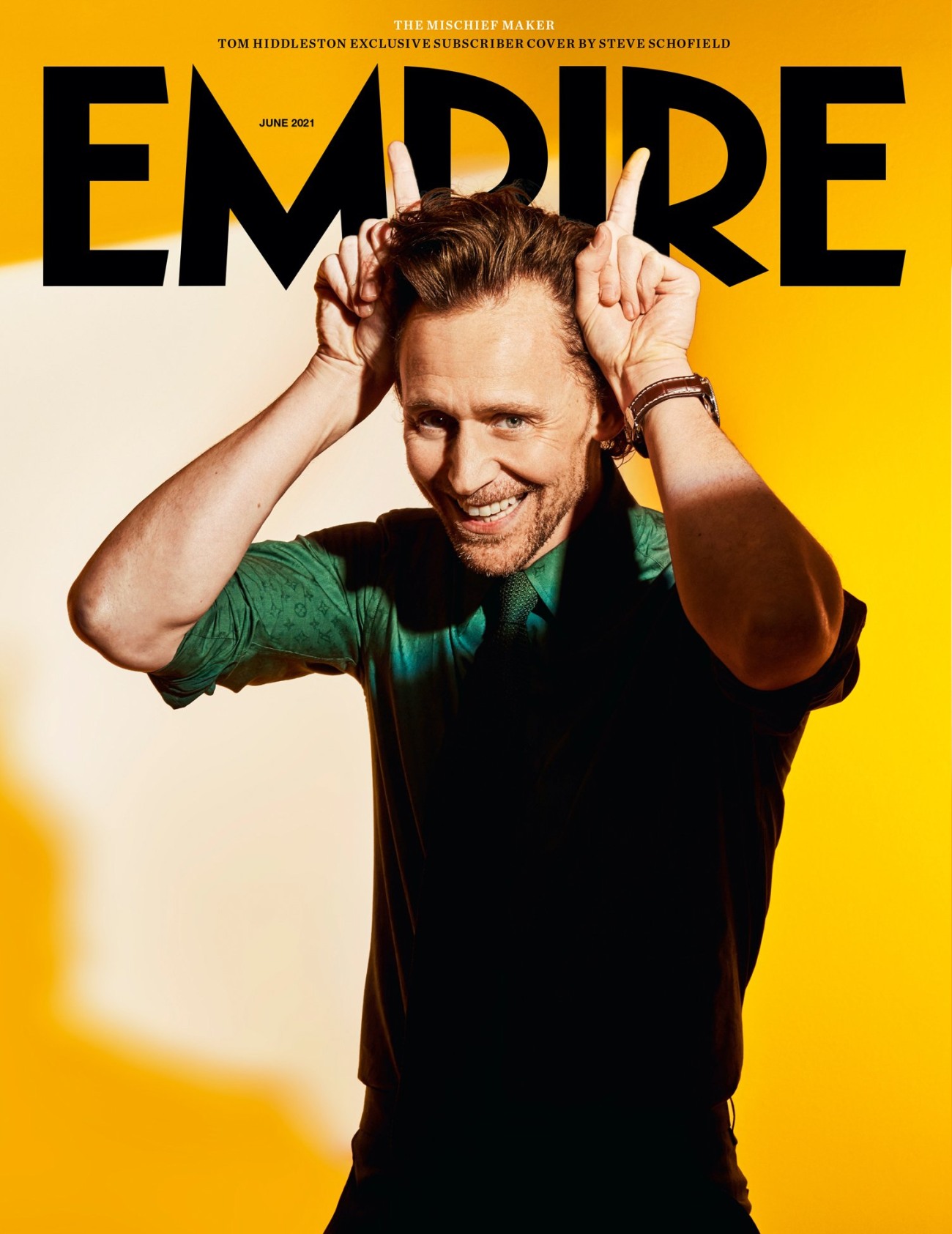 Covers courtesy of Empire.