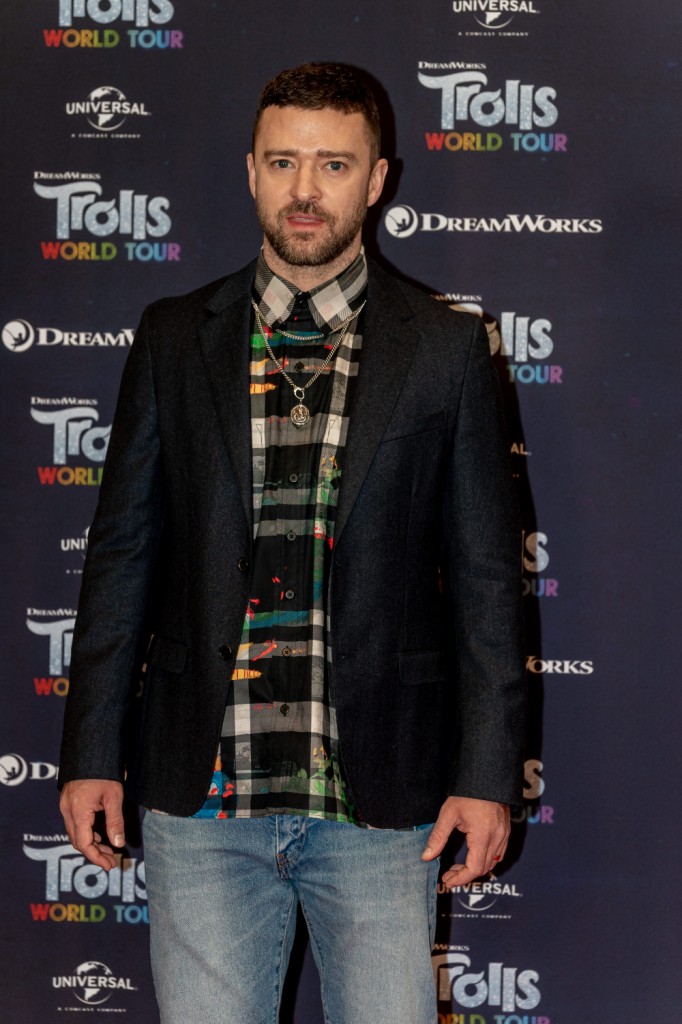 We always knew Justin Timberlake was behind Janet Jackson's "wardrobe malfunction" at the Super Bowl, but at long last, we're getting confirmation. Stylist Wayne Scot Lukas has written a tell-all, tentatively called Wardrobe Malfunctions: Receipts from the Front Lines and Front Row, in which he serves up the goods on a lot of famous folks. Wayne, who styled Janet that infamous day, is happy to set the record straight on Justin and the Super Bowl because not only does Wayne thinks Janet deserves to be further exonerated, he wants to clear up the misconception that anything malfunctioned. According to Wayne, Justin and Janet had a whole routine designed in which he would step on her train and it would tear, exposing her backside. But Justin became so focused on out-doing his ex, Britney Spears, and her 2003 MTV VMA kiss with Madonna and Christina Aguilera, that he ordered the wardrobe switch that went from a back tear to a front bodice rip.
The stylist who prepped Janet Jackson's look for her infamous 2004 Super Bowl appearance with Justin Timberlake tells Page Six that Timberlake pushed for the "wardrobe malfunction" in an attempt to outdo Britney Spears, Madonna and Christina Aguilera, who had wowed the world months earlier by scandalously kissing at the MTV Video Music Awards.

Superstylist Wayne Scot Lukas told us that Timberlake "insisted on doing something bigger than their performance. He wanted a reveal."

Scot Lukas told us that the original concept was for Jackson to be in a pearl G-string inspired by one that Kim Cattrall had worn in an episode of "Sex and the City."

"Janet was going to be in a Rocha dress, and [Justin] was going to step on the back of her dress to reveal her butt in this pearl G-string," he told us. But "the outfit changed a couple of days before, and you saw the magic."

Of course, in the end Timberlake tore off part of her top at the end of their performance, briefly revealing Jackson's breast. Timberlake famously labeled the incident a "wardrobe malfunction."

"I wouldn't call it a wardrobe 'malfunction' in a million years. It was the most functioning wardrobe in history. As a stylist, it did what it was intended to do," he said.
I'm trying to figure out how exposing Janet's derriere was less of an issue than exposing her breast but I guess we've seen more tushes? Or maybe because they were mimicking a scene from a TV show it made it less of an issue. Wayne said that Janet really has forgiven Justin in private and that, "they made their peace a long time ago." I wonder if she knew Justin's reason for cranking up the shock value when she forgave him, though. I might be willing to accept that we'd taken a gamble that didn't pay off. But to be shamed into sequestering for a year plus because Justin still couldn't get over Britney? I'd make him eat his apology.
Wayne said Justin's (non) apology from this year inspired him to set the record straight and write the book after all this time. A source told Page Six that Wayne's version of the bodice ripping isn't true and he's just trying to sell books. I believe it because it sounds like the kind of weaselly thing Justin would do. And if Wayne wanted to sell books, he wouldn't offer up the dishiest story for free. Even if it isn't 100% accurate, just putting this out there reminds everyone that Justin is a slimeball who sole motivation is his own ambition. Justin has no problem letting women take the fall for his actions.
the iconic kiss between britney spears and madonna at VMA 2003 while justin watched pic.twitter.com/kaQt2VYgyx

— 女の赤ちゃん (@cart00nme) June 13, 2020
Photo credit: Avalon, Getty Images, Twitter and Instagram