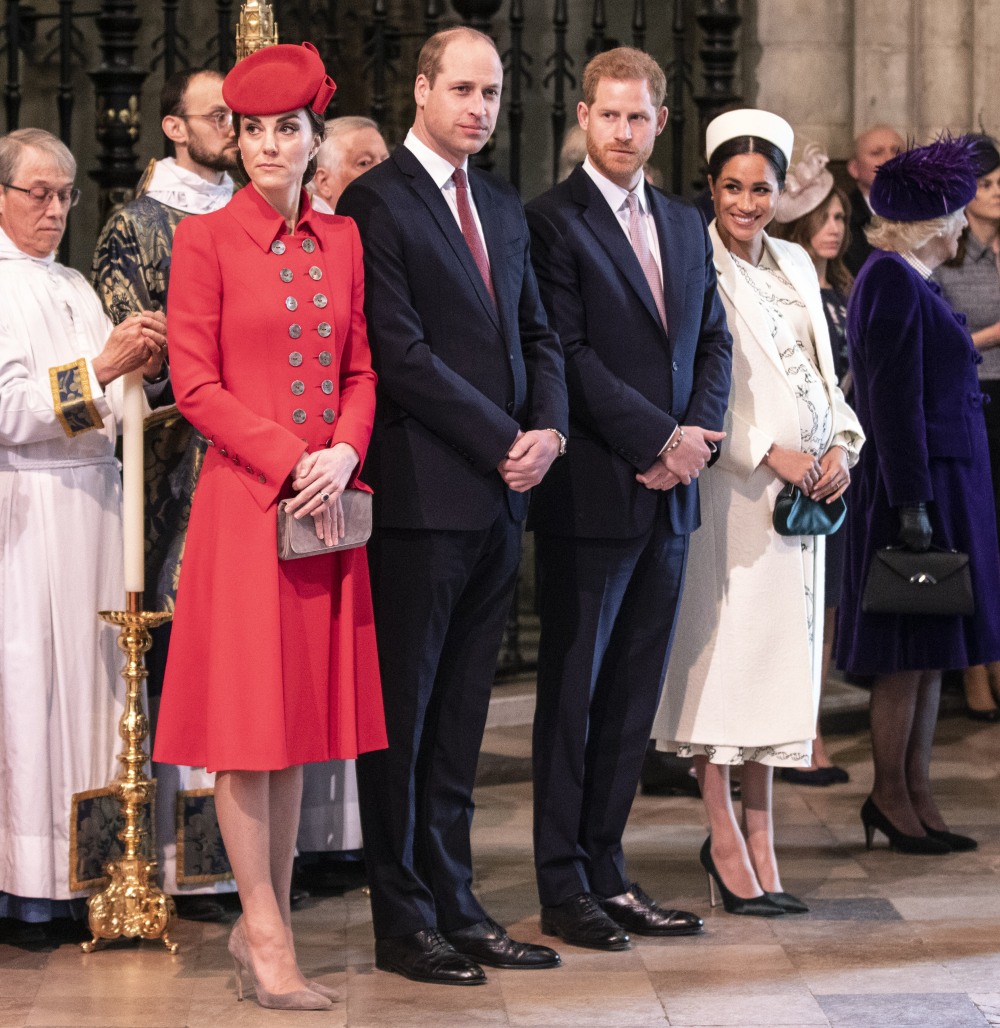 Of course royal commentators are giving a lot of energy towards Prince William and Prince Harry's dueling statements on the Duke of Edinburgh. William released his statement first, then Harry followed up about 30 minutes later. My take is that the brothers did not coordinate on their statements in any way other than timing – William was allowed to go first, and Harry was fine with going second. William's statement was bitter, cold and shady. Harry's was warm and effusive. If William had read Harry's before it was released, I'm sure William would have tried to copy his brother's energy. As it was, the differences were laid bare, which is why people like Richard Kay have been working overtime to make Baldemort's statement sound regal while Harry's was apparently very "Californian" (eyeroll). Meanwhile, Robert Lacey pointed out that your eyes did not deceive you, the Other Brother was being a bitch:
Royal expert Robert Lacey analysed Prince William and Prince Harry's statements after Prince Philip's death. While speaking on the Australian show Sunrise, Mr Lacey claimed Prince William had snuck in a jab at his brother in his statement. He highlighted it reiterates the difficulties between the two brothers. Mr Lacey said: "If we are being honest about this, when I saw the statements the two brothers issued in commemoration of their grandfather, the fact that Prince William finished with the words 'I know he would want us to get on with the job' was a sting in the tail. Now it is only Prince William who is doing the job, rather William and Kate. Harry has stepped away from the job and that is one of the big issues between these two brothers."

Lacey also told the Times of London: "I feel quite sure that William's final words carried a message for his brother — I am only surprised that the message should have been so strong and obvious. It is very much the sting in the tail – and it suggests to me that the differences between the brothers will not be easily resolved by a single encounter at the wake."
[From The Express & The Times]
I appreciate that at least someone acknowledges that William is the problem, that William has the grudge, that William is engorged with rage towards Harry, and that Harry was simply memorializing his grandfather. Tom Sykes at the Daily Beast also pointed out "that the brothers were unable or unwilling to co-ordinate a joint statement does not bode well for hopes of fraternal reconciliation in the coming days." Yeah, that's a good point – in the old days, Harry and William probably would have issued a joint statement. Meanwhile, Omid Scobie says it's all much ado about nothing:
Prince William's tribute to his grandfather Prince Philip was not 'a dig' at his younger brother and the siblings are 'unified' despite what it might look like to the outside world, Harry and Meghan's friend Omid Scobie claimed today. Mr Scobie, a journalist and friend of the Sussexes who wrote their biography Finding Freedom, told Good Morning Britain that he believes William was not attacking his younger brother, and their statements were just an expression of their 'different personalities'.

He said: 'I think for us on the outside it might look like that but I think we have to remember that that is William's role, he is the future head of state and so he is really thinking about getting back to work. I don't think it was anything aimed at his brother. In fact I think across the board in the royal family right now everyone is really looking at putting differences aside to focus on what matters and that's focusing on Prince Philip's life and legacy but also rallying around the Queen during her time of need.

He added: 'I think if there's anything that's sort of beautiful about this week and in the days leading up to the funeral it's about seeing a family unified in a way that we haven't seen in so many years'.
I wonder if Scobie is trying to tell people to dial down the drama between the brothers? It could work both ways – William and Harry are not fighting right now, but… they're not reconciling either. I have no idea. I do believe William was being purposefully shady and nasty to Harry though.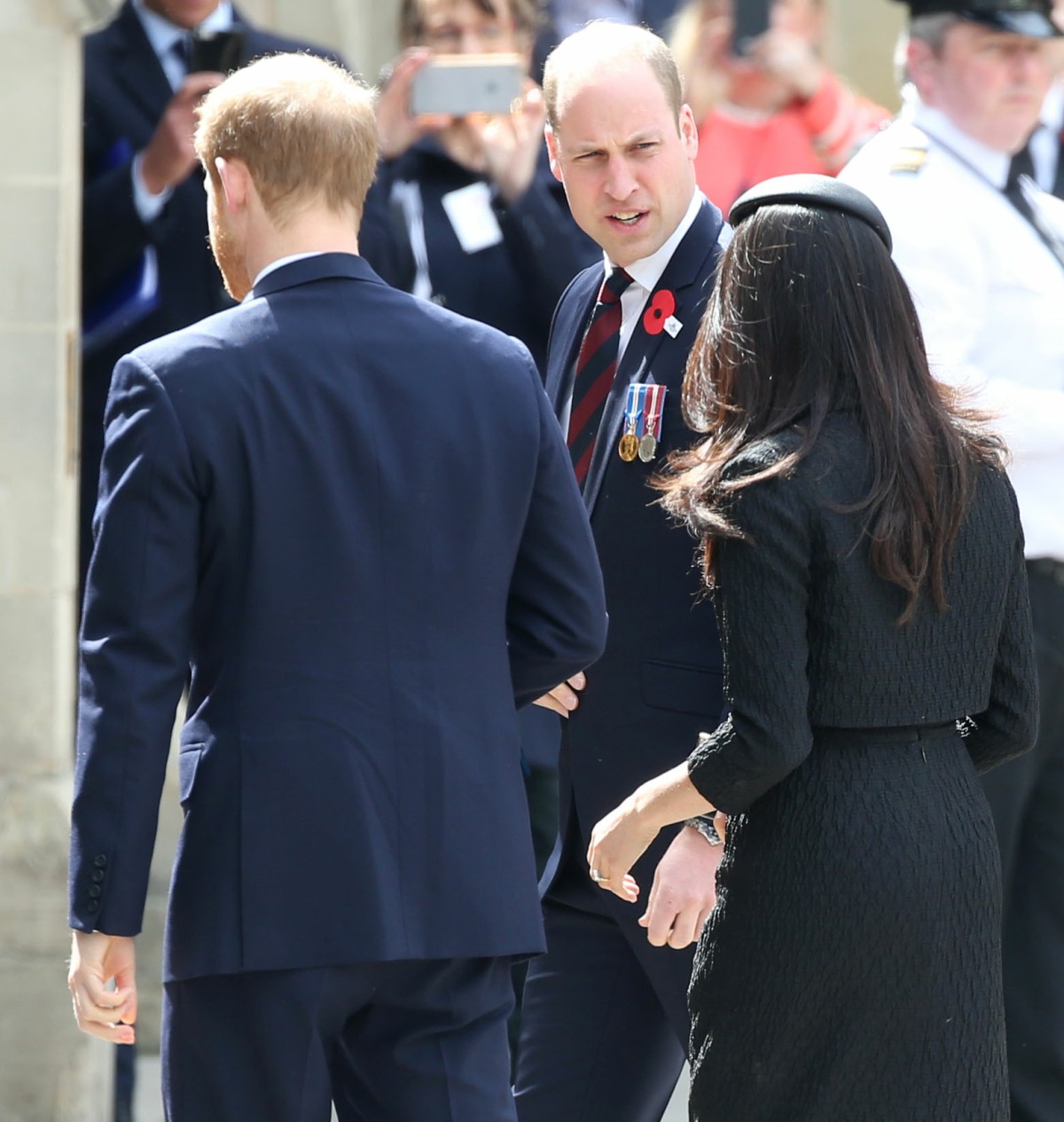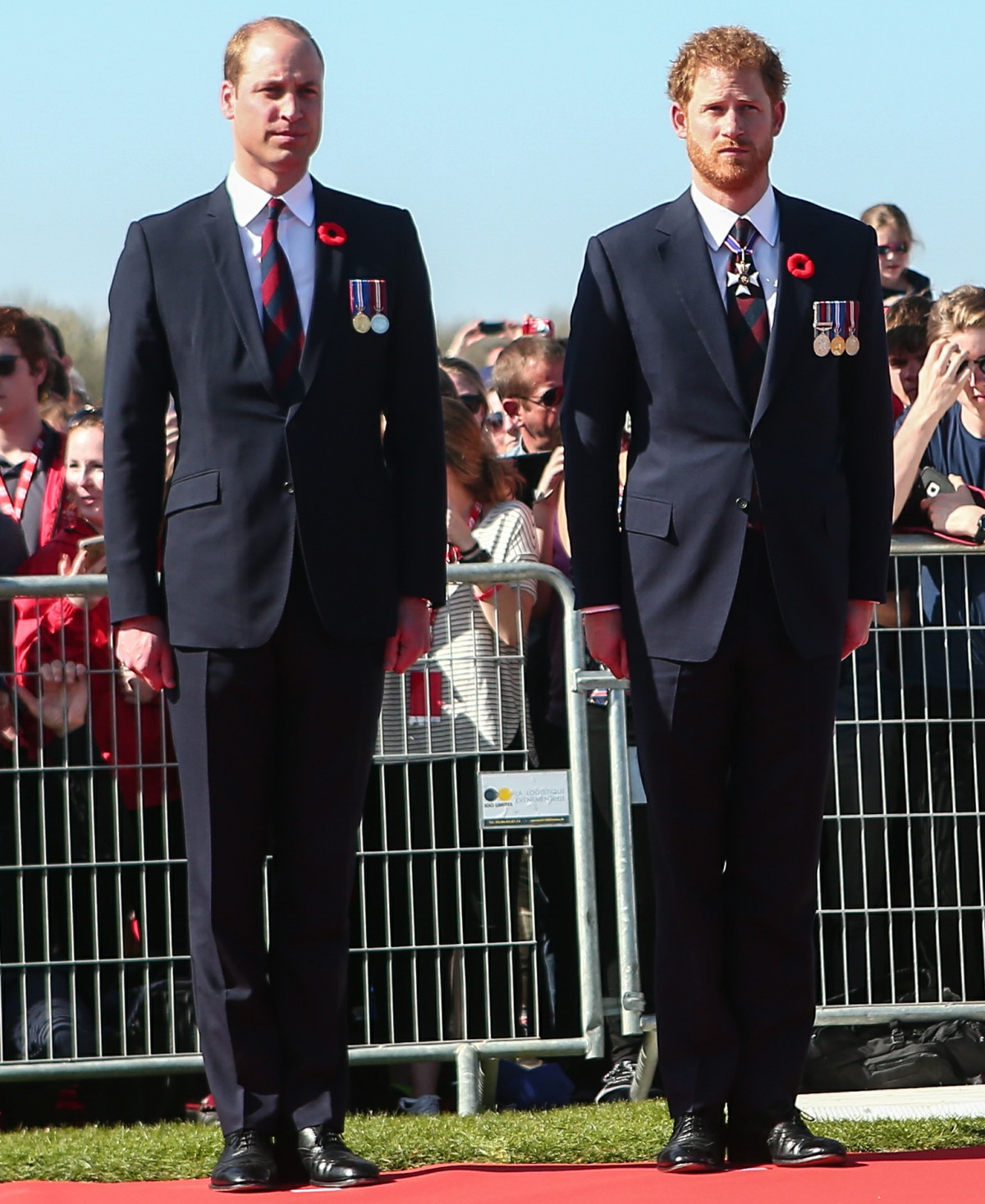 Photos courtesy of WENN, Avalon Red and Backgrid.