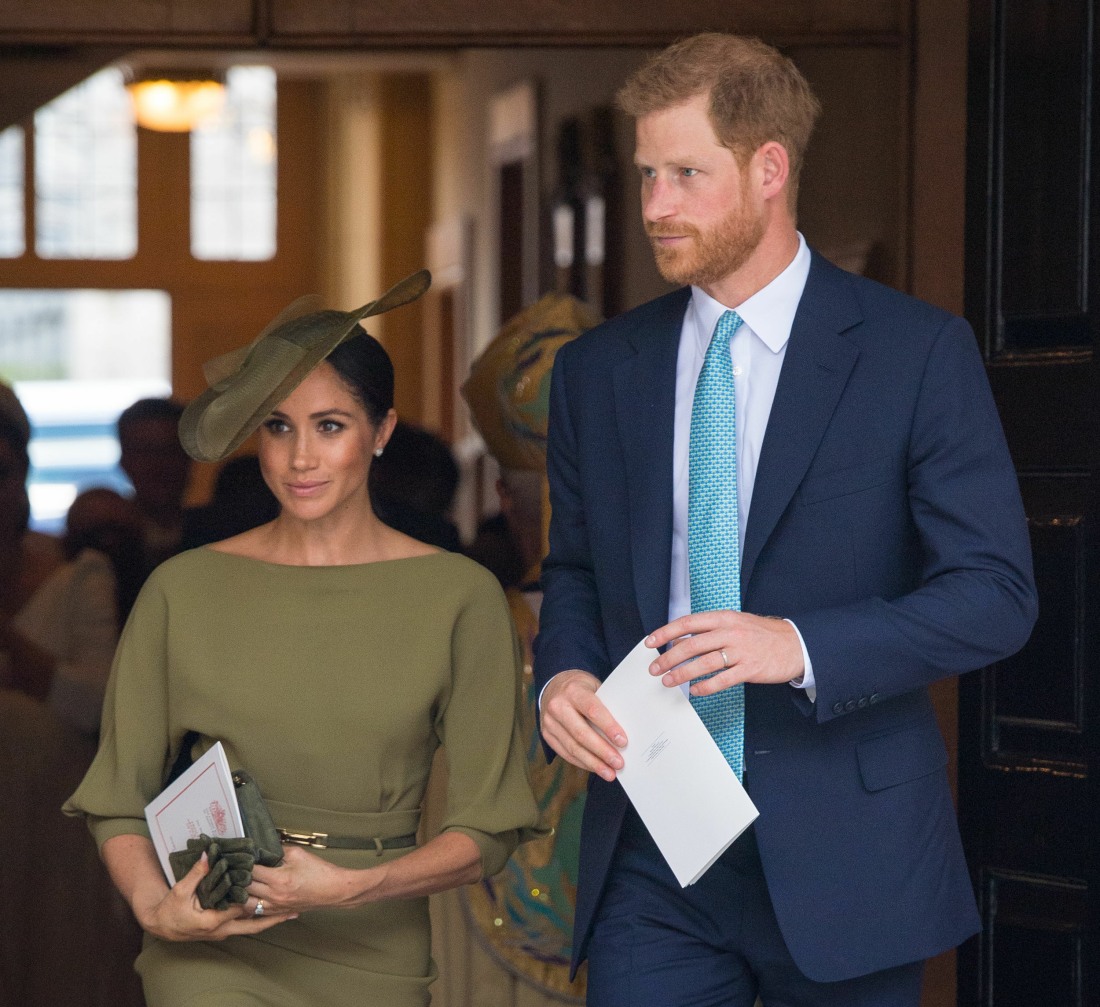 Yesterday, the Daily Mail claimed that Prince Harry had flown into Heathrow on Sunday and that he immediately parked himself at Nottingham Cottage for his five-day quarantine, which is apparently the standard for people flying into England. Then Harry's spokesperson went around correcting the Mail's version, saying that actually, Harry is staying at Frogmore Cottage, the Sussexes' home in Windsor. Princess Eugenie, Jack Brooksbank and baby August were supposedly living at Frogmore in the Sussexes' absence, and now there's mixed information about whether Harry is staying at Frogmore solo or if Eugenie and Jack are there too. Buzzfeed said he was staying there solo, but People Mag said E&J are there:
Prince Harry has returned to the U.K. for the first time in over a year to attend his grandfather Prince Philip's funeral this coming weekend — and he's staying at a familiar place. Harry, who arrived in the U.K. from California on Sunday, is staying at his Frogmore Cottage home in Windsor, the house where he, wife Meghan Markle and son Archie lived before they left the U.K., PEOPLE has learned. Prince Harry is following COVID-19 protocols before joining his family at Prince Philip's funeral on Saturday.

Harry is staying with his cousin Princess Eugenie and her husband Jack Brooksbank, who moved into Frogmore Cottage after the arrival of their son August in February, PEOPLE confirms. Meghan and Harry gave the new parents use of their home in the U.K. A source tells PEOPLE that Jack will most likely not be attending the funeral to keep the number of attendees in check amid COVID-19 restrictions. It's possible that several of Philip's grandkids' spouses will not be in attendance on Saturday for that reason.
I bet that's nice, Harry getting to spend some low-key time with one of his favorite cousins and her new baby. And it is HIS house. He paid for those fakakta renovations. Anyway, interesting about Jack. Especially given all of the bizarre energy around "why didn't Meghan come to England?!?" Speaking of, the Daily Mail had this very weird story:
Meghan Markle stayed back in Montecito, California, while Prince Harry flew to London because she 'doesn't want to be the center of attention' at Prince Philip's funeral, her friends claim. Despite the pregnant Duchess declining to return to London with Harry to join his family in mourning for the late Duke of Edinburgh, friends say she and Prince Philip 'had a special bond and she adored him.'

In addition to not wanting the spotlight, a Buckingham Palace spokesperson previously confirmed that Meghan 'has been advised by her physician not to travel' because she is around six months pregnant.

'Meghan said her main concern right now is supporting Harry. She said she left it up to him as to whether or not she would attend the funeral,' an insider with close ties to Meghan Markle tells DailyMail.com. 'Meghan said it's during these times when family should come together, put their differences aside and unite as one. She said this is what Prince Philip would want and that she's willing to forgive and move forward,' they said.

While it's possible that Meghan could fly to the UK to join Harry before Saturday's funeral, the insider added that her mother Doria is 'adamant' that she not travel while pregnant. 'Doria insisted that Meghan stay behind and support Harry from afar. Like Harry, Doria is very protective of Meghan and doesn't want to see her putting her own health at risk. Stress is the last thing Meghan needs right now. Meghan said attending or not attending Prince Philip's funeral isn't going to change her relationship with the Queen. She said the Queen understands her absence and would want her to stay safe and healthy for the baby. Meghan said this is the opportune time for Henry to mend his relationship with his brother and his dad. She doesn't need to be there for that.'
What in the sugary fan-fic is this crap? Meghan isn't going to *avoid* a royal funeral simply because she doesn't want attention, that makes no sense. She would have gotten a crazy amount of attention EITHER WAY. Like she is right now. Besides, Meg is massively pregnant. That's enough of a reason, there's no need to create this alternate theory based on a narrative which sounds like it was cooked up on some kind of keen fan page. Pippa hissed into the line, "I heard Meghan didn't come to the UK because she didn't want to distract from the real Queen, my mother!!"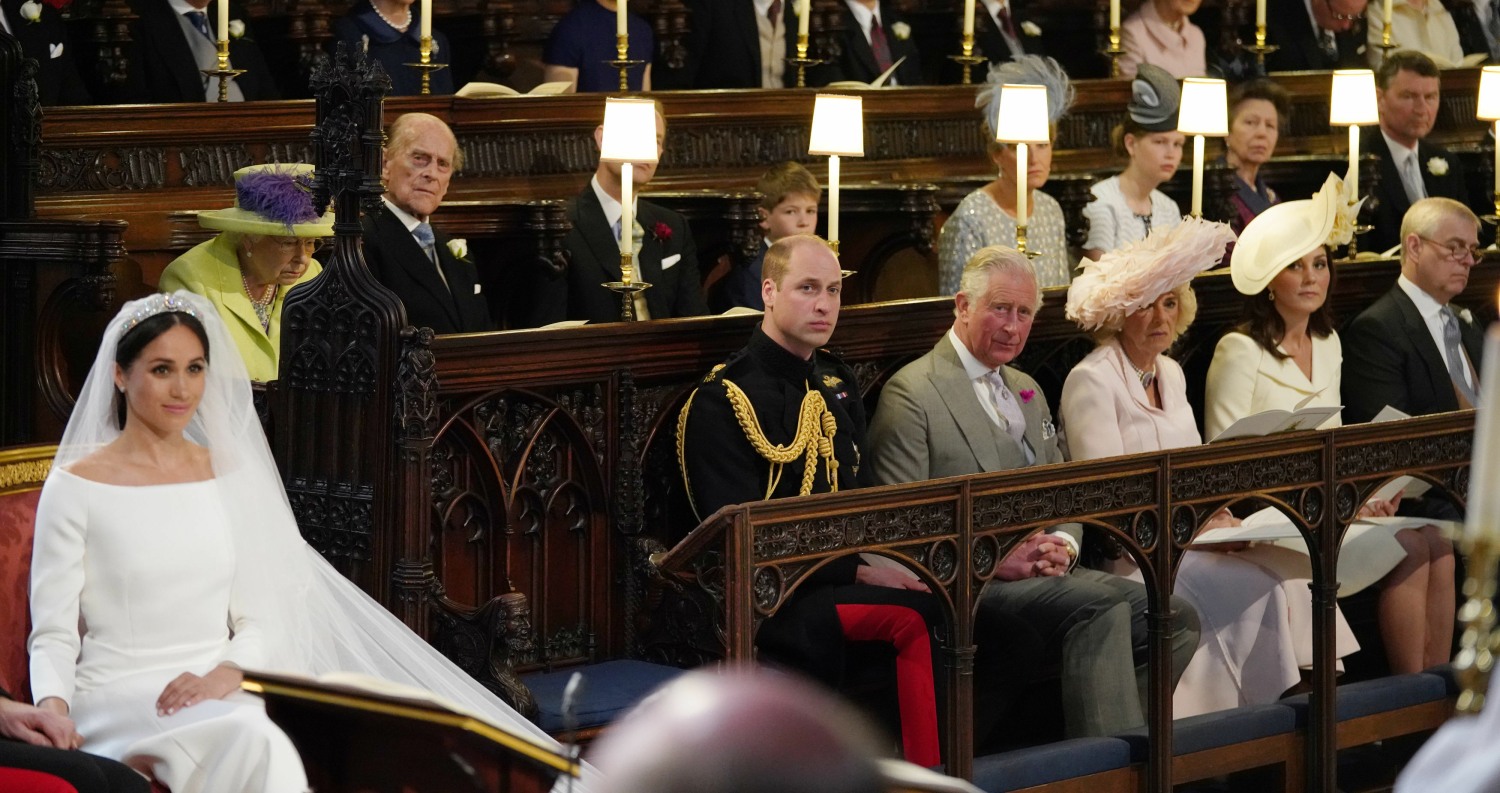 Photos courtesy of Avalon Red, Backgrid.