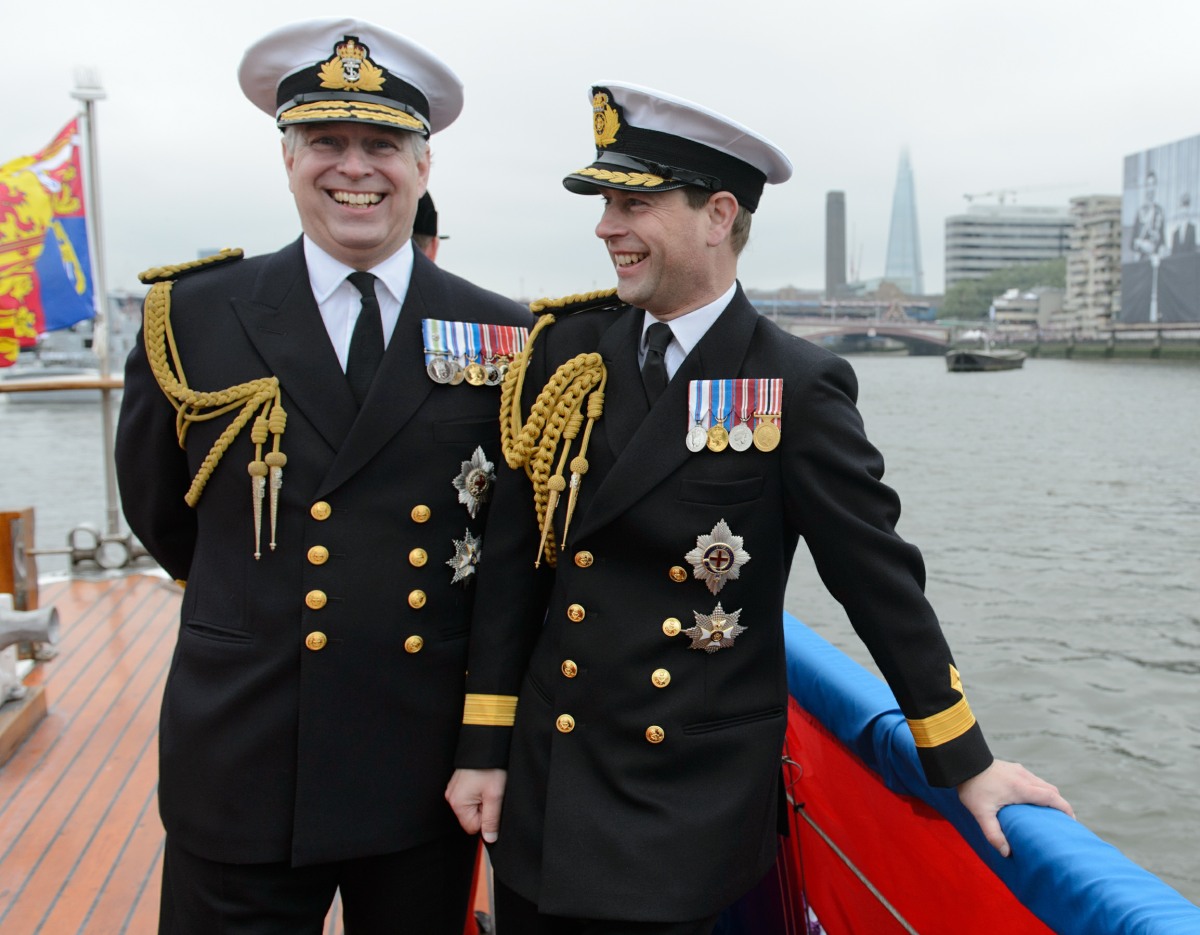 As we discussed on Monday, it is unlikely that Prince Harry will be "allowed" to wear one of his military uniforms at Prince Philip's funeral. Harry is the only one of his generation to serve in combat, and it will be quite notable if the actual veteran of war is the only one in a suit. It was said at the time that the Duke of York would probably also wear a suit, which I guess is notable because Andrew "served in combat" in the Falklands. Now sources tell the Daily Mail that Andrew wants to wear a Vice-Admiral naval uniform for the funeral. Chaos.
The Queen is being forced to decide which rank of military uniform the Duke of York can wear to his father's funeral after he demanded to go as an Admiral. Prince Andrew – who stepped back from public duties over his friendship with convicted paedophile Jeffrey Epstein 18 months ago – was made an honorary Vice-Admiral in the Royal Navy on his 55th birthday in 2015.

He was due to be promoted to Admiral on his 60th birthday last year, but offered to defer it until he cleared his name and returned to public duties. Now the 61-year-old prince has sparked ructions at Buckingham Palace after he told his mother and senior officials that he wished to attend the funeral as an Admiral. The widowed Queen will have to make a decision in the next 24 hours.

Royal officials are also wrestling with the dilemma of Prince Harry possibly being the only senior male royal not in uniform at the funeral.

Andrew, who joined the Royal Navy in 1979 as a Seaman Officer and finished his active naval career in 2001, is currently a Vice-Admiral after being awarded the rank on his 55th birthday. An Admiral ceremonial day coat has three rows of lace on the sleeve, but a Vice-Admiral's two rows. The Admiral's shoulder rank board has a crossed baton and sword with four stars, but for a Vice-Admiral there are three stars.

While it is not known exactly what uniforms the senior royals will wear on Saturday, at the Queen Mother's funeral in 2002, Prince Charles wore a Rear Admiral dress uniform, Prince Andrew wore a Royal Naval Commander uniform, and Princess Anne wore honorary Rear Admiral dress. All three had, and still have, honorary military titles – along with Prince William – so will all once again be allowed to wear military uniform this weekend. William wore a Blues and Royals uniform to Harry's wedding in May 2018.
You know what? I'll be the contrarian here. I'm fine with this. I'm fine with Andrew the human trafficking pedophile playing dress up in a Vice-Admiral's uniform. I'm fine with it because Charles, Edward and William will also be playing dress up in their military uniforms too and it will highlight how f–king clueless these people are about the actual optics. If I was in Harry's position, I would proudly wear a suit and no military medals just to highlight the utterly bizarre military drag of my family. It's the Remembrance wreath all over – instead of actually giving a combat veteran his due respect and honoring his service, these morons are completely absorbed in their random petty grudges and beefs.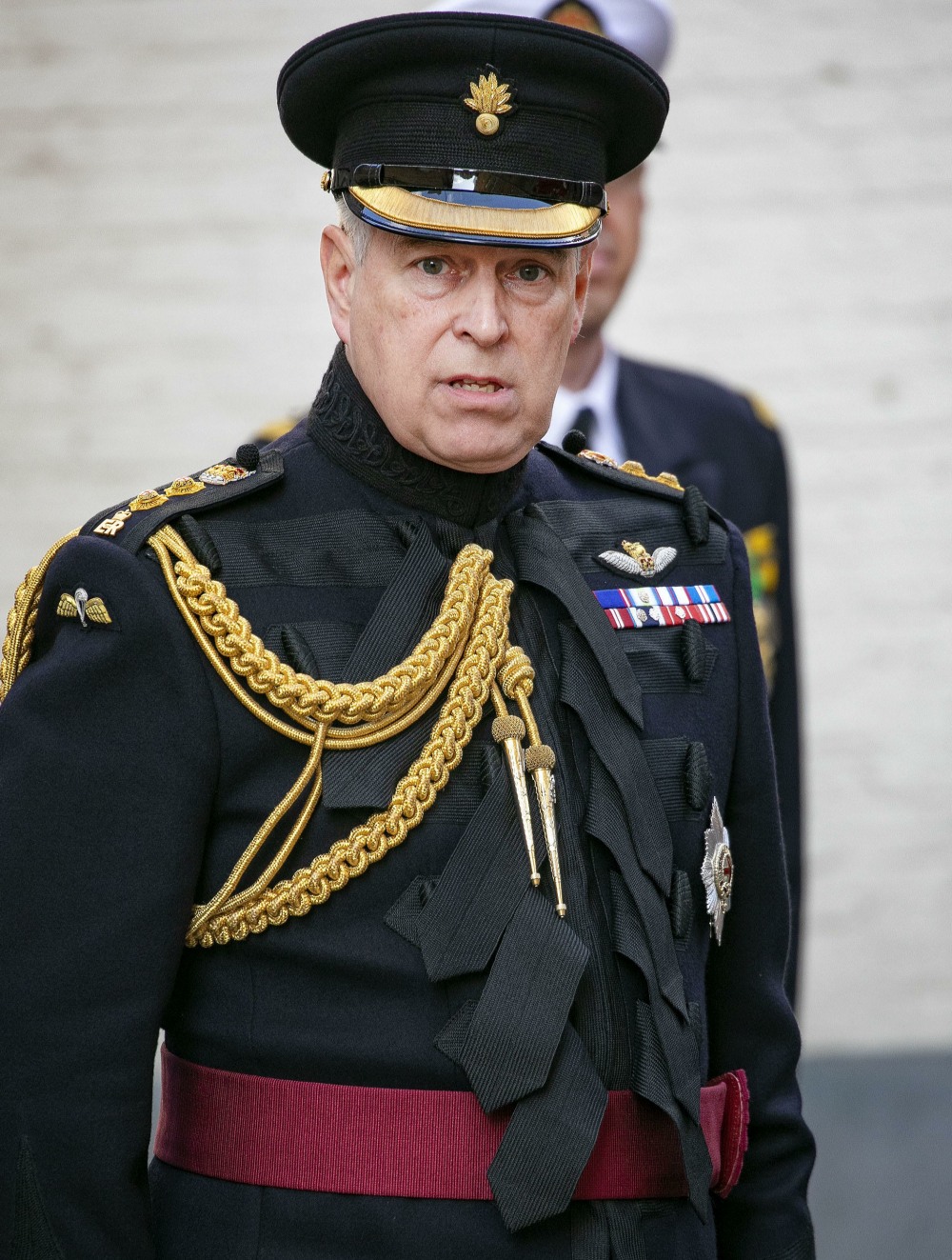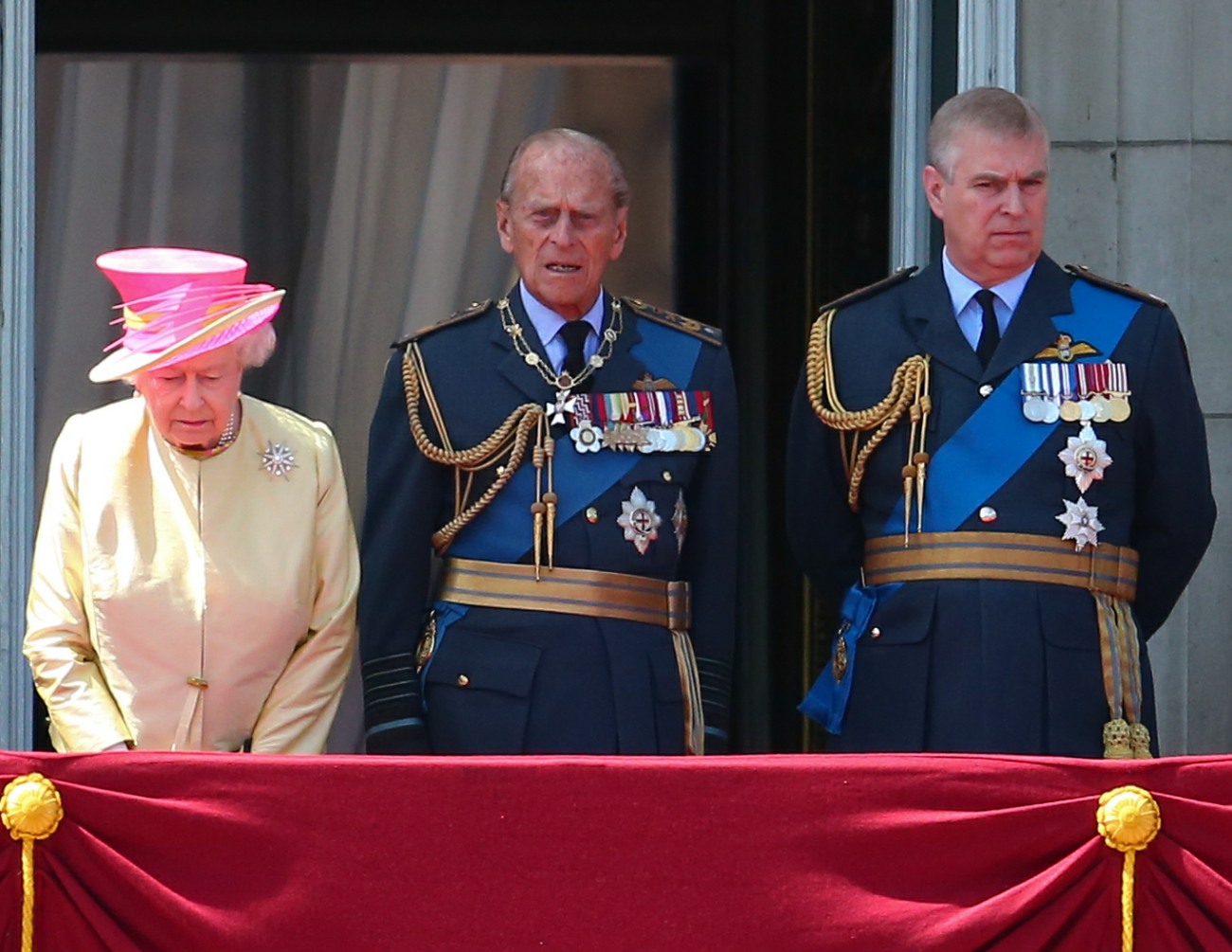 Photos courtesy of WENN, Avalon Red and Backgrid.