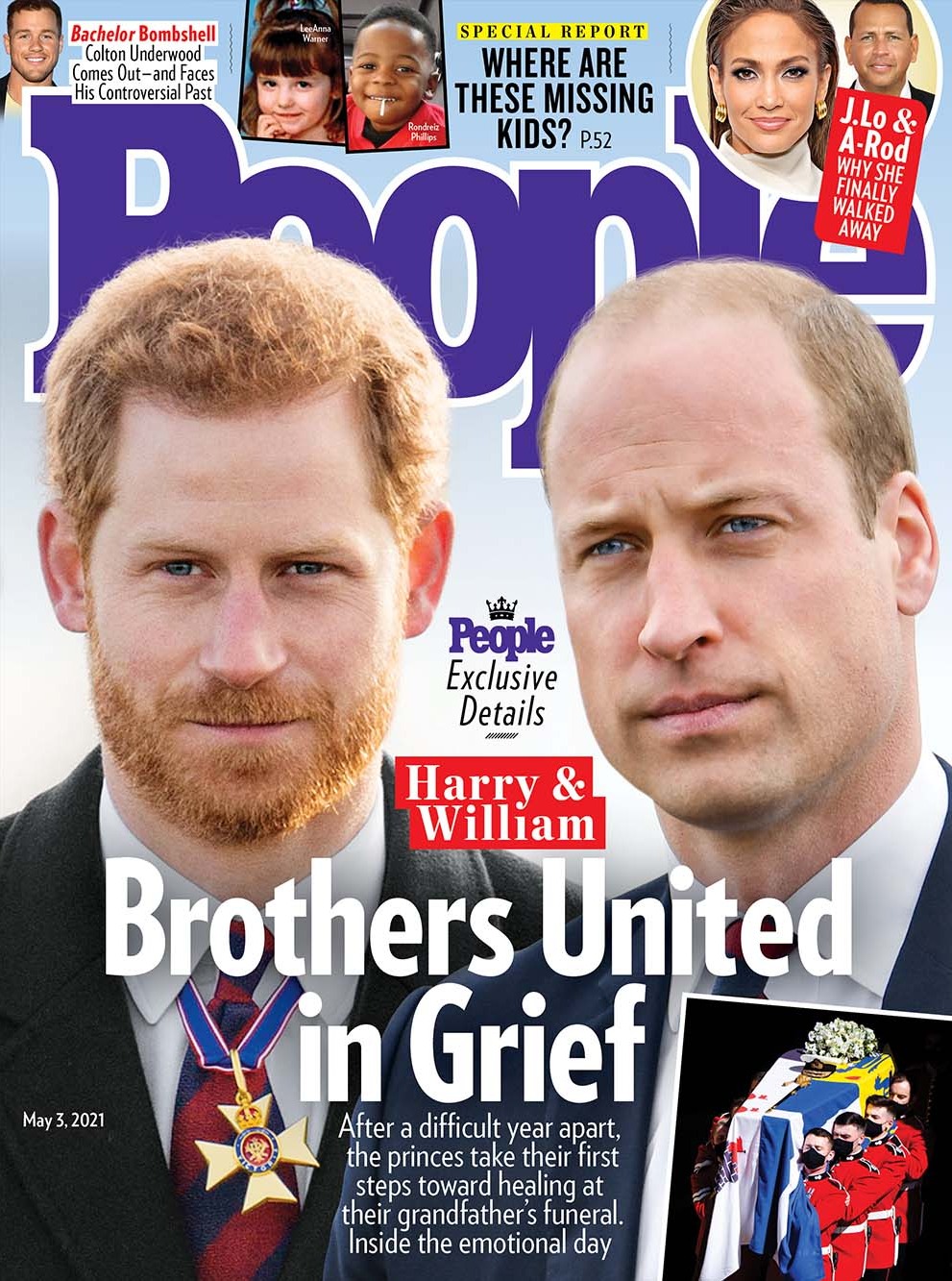 It's not a surprise to me that People Magazine put Prince William and Prince Harry's reunion on this week's cover. What is a surprise: the lukewarm tea offered in the cover story. People Mag continues to not really know how to handle their royal coverage these days. They obviously want to stay on Harry and Meghan's good side so they can get all of the exclusives American readers want. But People Mag is heavily invested in the "Princess Kate" sugar too. So that means there's nary a mention of the fact that William and Harry did not walk shoulder-to-shoulder at Prince Philip's funeral by William's request. William the Work-Shy placed demands on his widowed grandmother and refused to even stand next to his brother during the funeral procession.
After more than a year apart, Prince Harry and Prince William came together to honor their grandfather. The world was watching as the brothers reunited at Prince Philip's funeral on Saturday. The two walked in the procession behind their grandfather's coffin separated by their close cousin Peter Phillips, but William and Harry chatted together casually as the family exited the chapel following the service.

"The procession choreography, in retrospect, was a mistake," historian Robert Lacey, author of the bestselling biography Battle of Brothers, tells PEOPLE in this week's cover story. "As we saw, they could have walked side-by-side quite happily after all. What pleased me afterward was that it all seemed so totally natural, and they drifted to each other like the old days."

Harry, 36, and William, 38, were seen chatting alongside William's wife Kate Middleton as they left St. George's Chapel in Windsor Castle. The siblings continued speaking as they walked away from the church, as Kate stepped back to talk with Sophie, Countess of Wessex.

Prince William and Prince Harry not walking together in the funeral procession or into the church was "a practical change rather than sending a signal," a Buckingham Palace spokesman said ahead of the funeral. "This is a funeral and we are not going to be drawn into perceptions of drama. The arrangements have been agreed and represent Her Majesty's wishes."

Despite tension within the royal family due to Prince Harry and Meghan's step down from royal life followed by their tell-all interview with Oprah Winfrey that aired last month, Prince Philip's death was a time to put family drama aside. "It has been a very difficult time," a well-connected royal insider says of the past year. "The Duke was the head of the family, and if there were any time they were going to come together, it's now."
Yeah, it's all rather vague. It's been pretty vague in the British press too, with different contradictory versions of what went down post-funeral and all of that. What's clear – even if People won't say it – is that Harry came back to the UK to pay respect to the grandfather he loved. Harry was not making any demands or putting up a fuss about military uniforms or procession choreography, Andrew and William were. It feels noteworthy.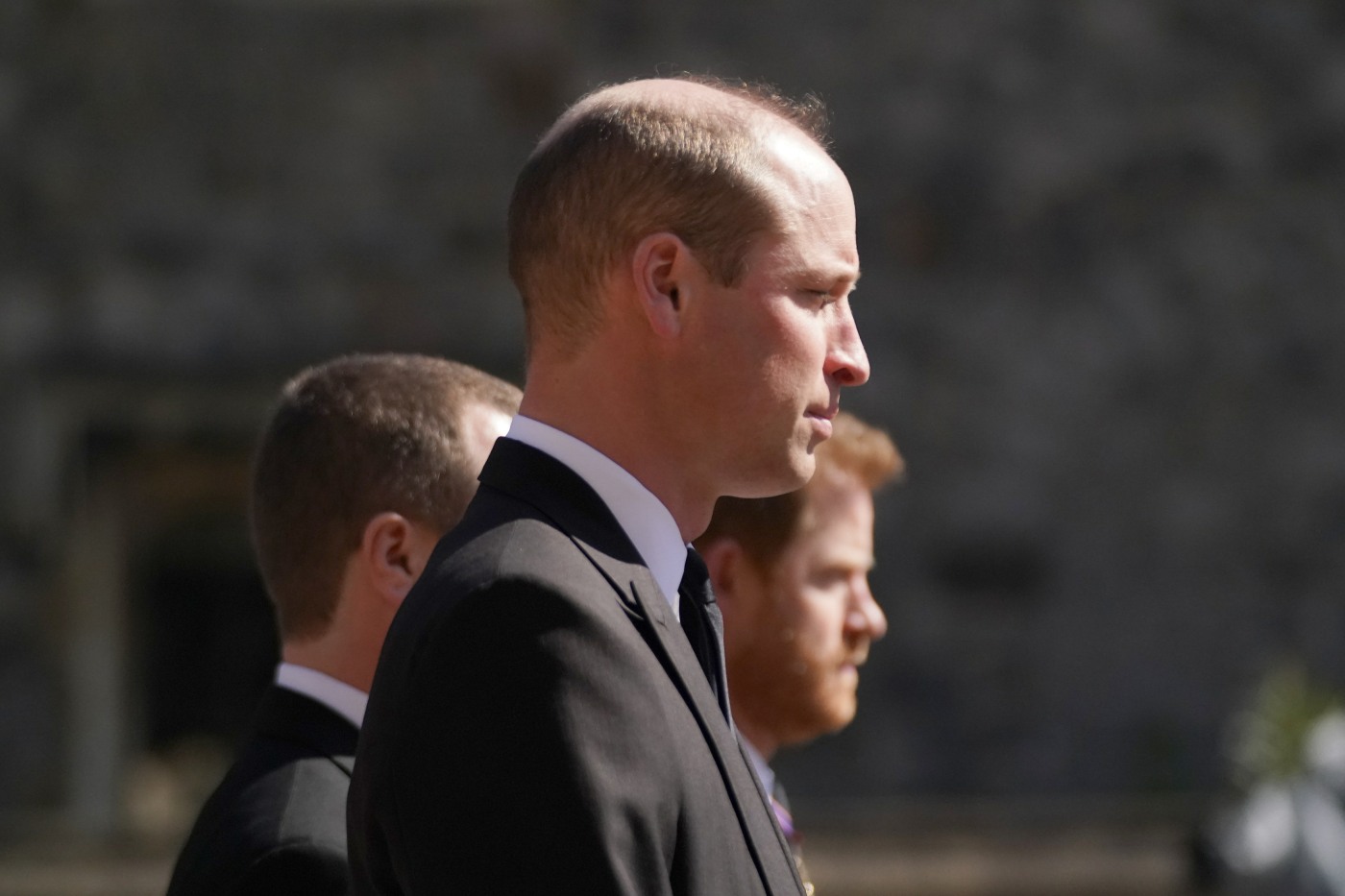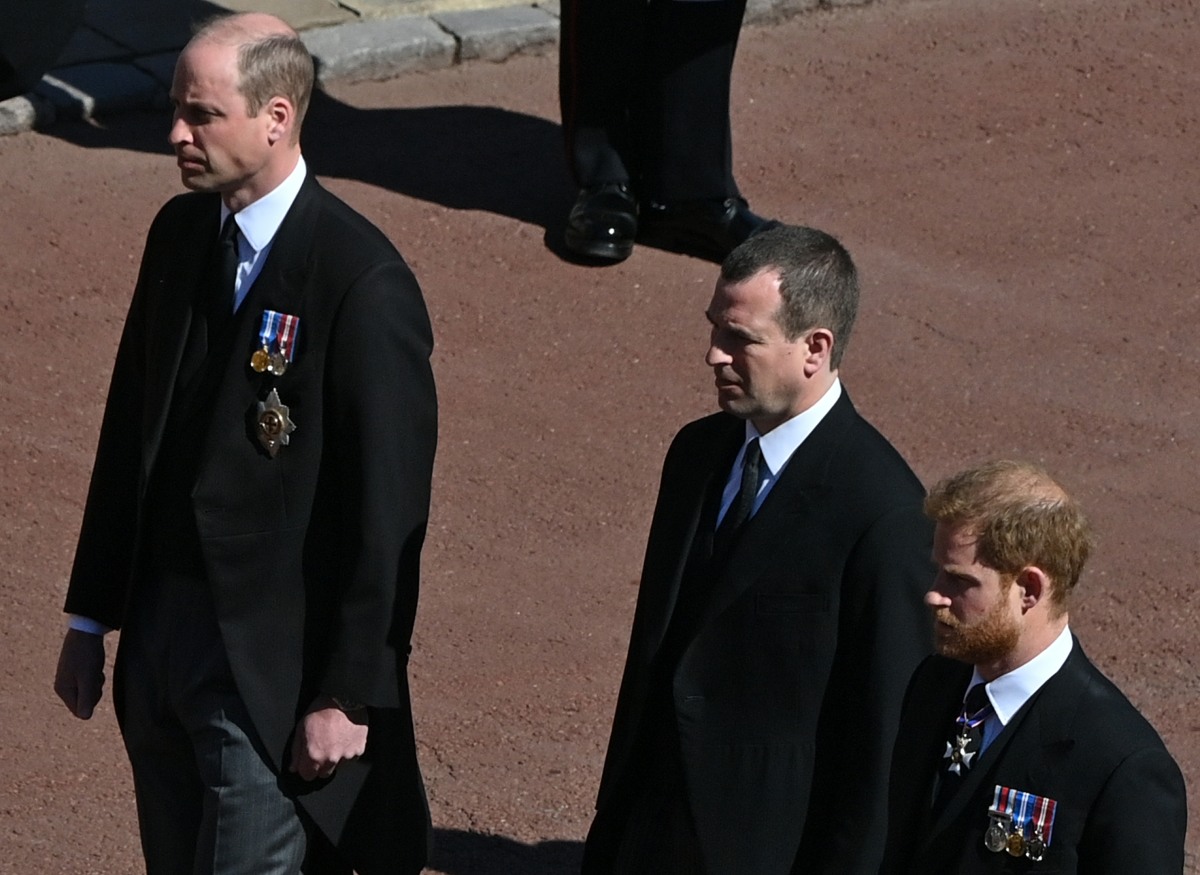 Photos courtesy of WENN and Avalon Red.