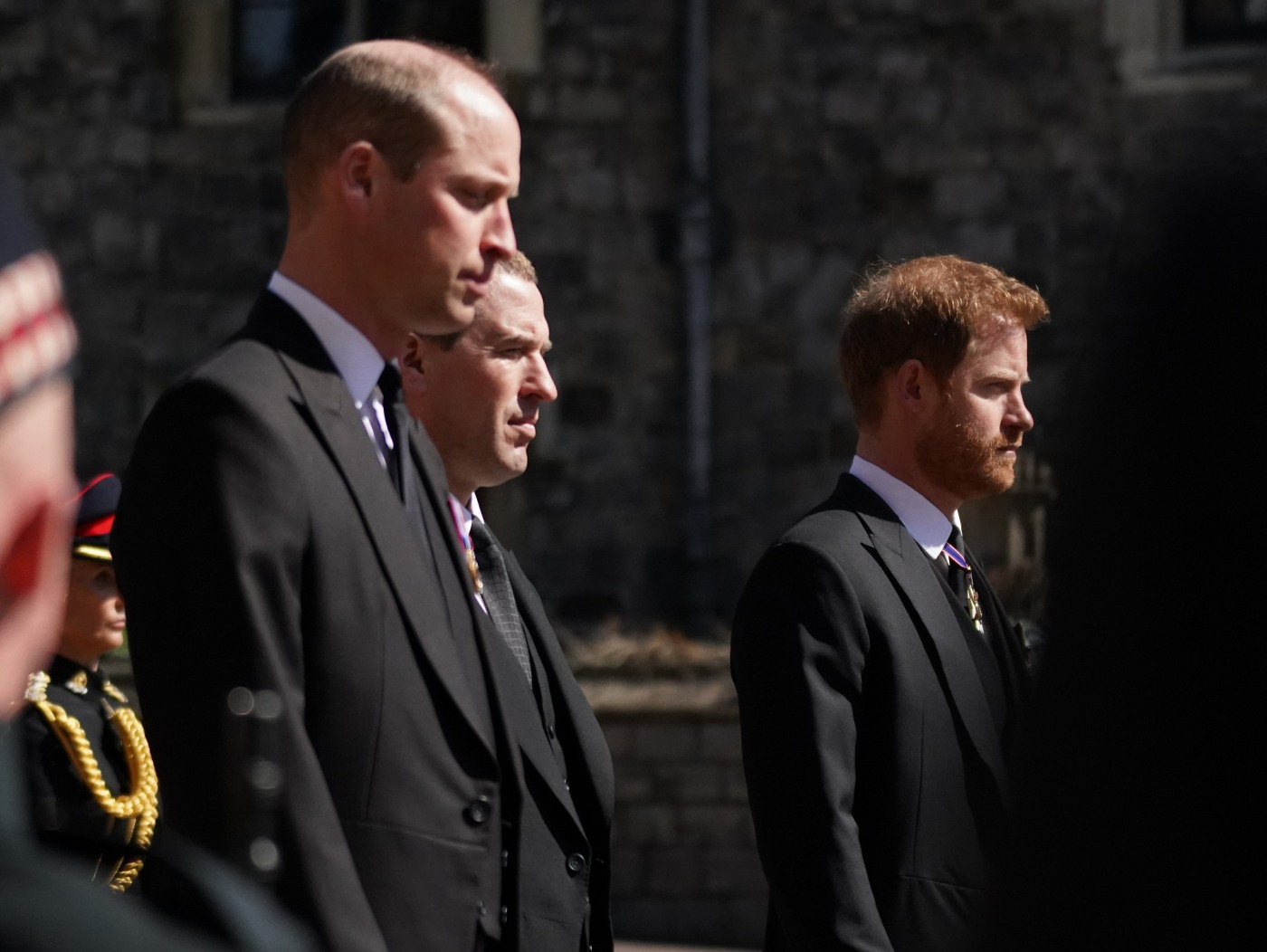 It's always pretty funny when the British media accidentally spills some tea which makes Prince Charles or Prince William look bad. The media's big "tell" is that once the tea is spilled, it's never referenced again. Immediately following Prince Philip's funeral, the Daily Mail said that their sources confirmed that William had been the one to request ("demand") that Peter Phillips walk in between William and Harry. William was the one who was too incandescent, too petty, too small and too self-absorbed to walk beside his brother in a funeral procession. There's barely been a mention of William's request since. Instead, commentators are merely remarking on how the choreography was a "mistake" and that using Peter as a buffer came across as "childish."
The two brothers were reunited face-to-face for the first time in over a year on Saturday, as they both attended their grandfather's funeral. William and Harry did not stand shoulder-to-shoulder as they walked behind the Duke of Edinburgh's coffin, as their cousin Peter Phillips stood in between them. Royal biographer Robert Jobson has said the move to use Peter as a "referee" was rather "childish".

The expert told Express.co.uk: "Clearly a decision was taken like that and frankly I think if they need a referee between them then it is rather childish. They should have been there solely for their grandfather. It left it open to more ridicule really."

Mr Jobson added that the move could have been to "focus on what they were doing", which was to mourn the loss of the Duke of Edinburgh.
Say what you will about Robert Jobson – he's a tool – but he said no lies here. The fact that WILLIAM threw a tantrum about standing next to Harry is very "childish." Harry was there to bury his beloved grandfather and William was too immature to put aside his own contempt for his younger brother at a family funeral. Anyway, in case you didn't notice, all of the royal reporters got served new talking points about how William and Harry won't be substantively reconciling any time soon:
Prince Harry and Prince William's reunion at Prince Philip's funeral was a first step towards reconciliation. Although the brothers walked separately in the funeral procession on Saturday, with their cousin Peter Phillips walking between them as they followed Philip's coffin to St. George's Chapel in Windsor Castle, the two were seen chatting naturally as they exited the service.

"I think it's a good start and it was lovely to see but this whole argument runs so deep, I don't think there is any quick fix," a family friend tells PEOPLE in this week's cover story. Insiders say there is a long road ahead.

"Knowing family, it can mend a bit and then can slip back a bit," adds a royal insider.
Again, it's worth noting that the British media wants Harry to come back. William and Charles are quite happy with the Sussexes gone. The thing that upsets William in particular is that Harry is so successful, hot, happy and free. And so no, this will not be "fixed." "This whole argument runs so deep" because William is a childish jackass with anger issues.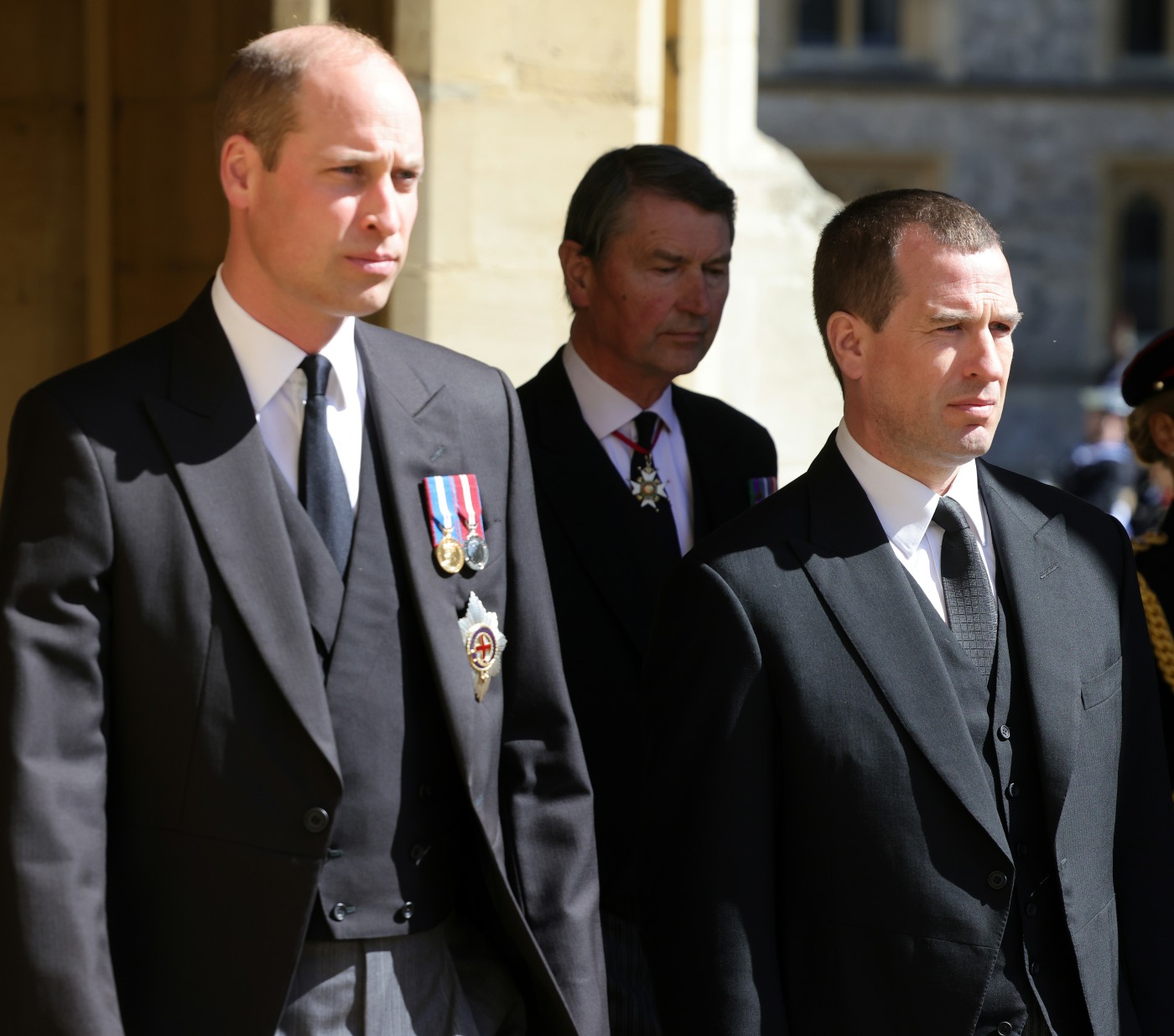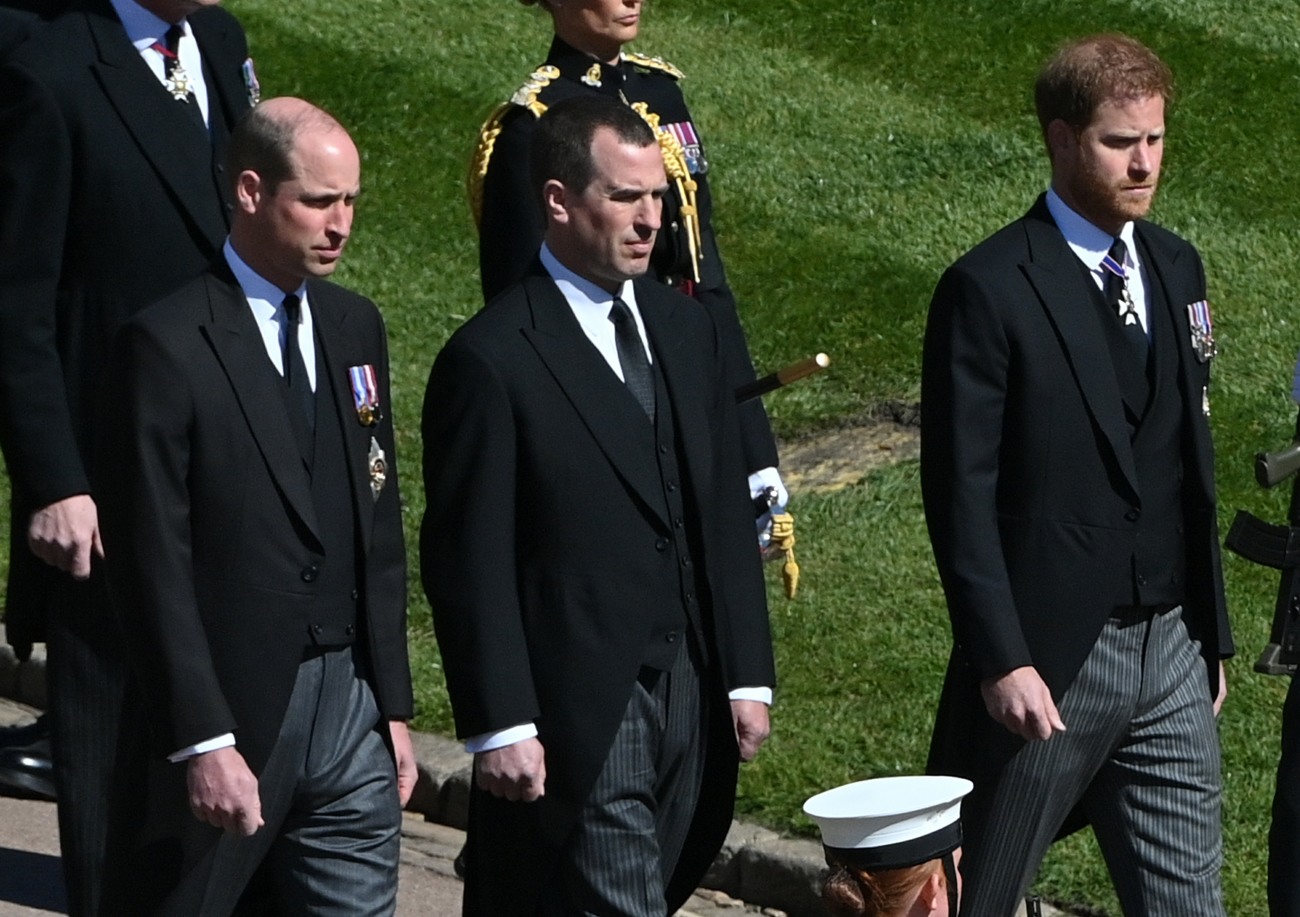 Photos courtesy of Avalon Red, WENN.