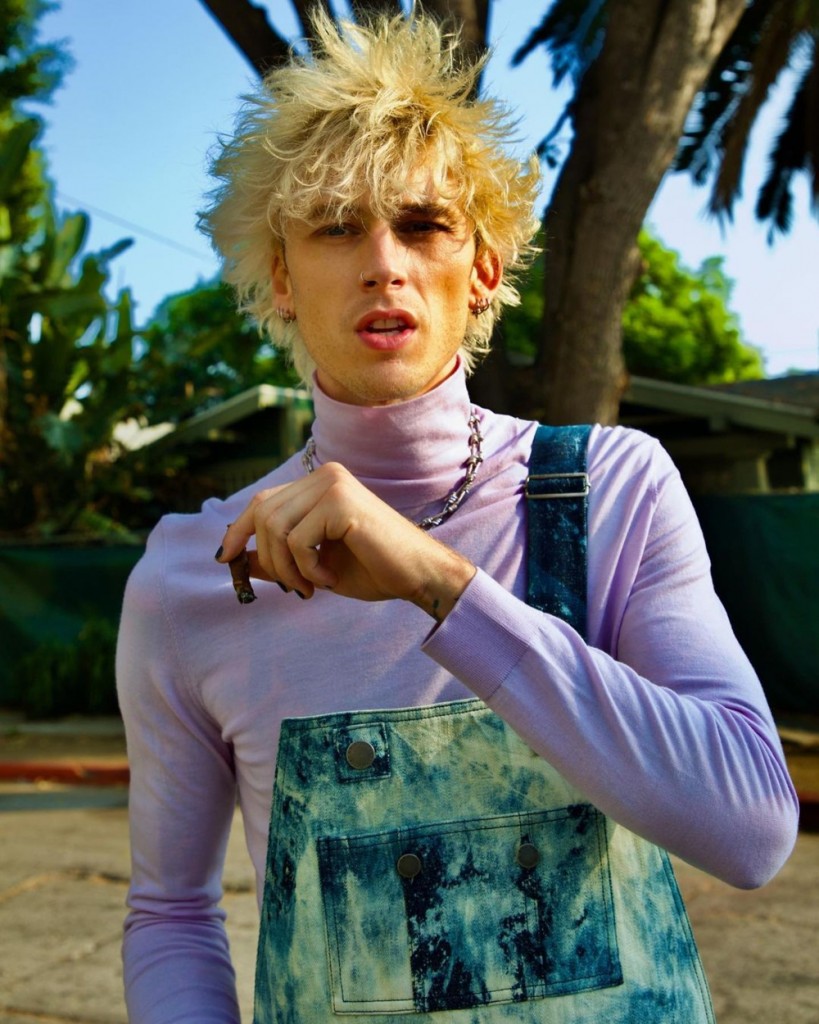 Confession time: we've been reporting on Machine Gun Kelly for a bit, mostly because of his thing with Megan Fox. Prior to that, I really only knew him by name. I hadn't heard his music or read much beyond Kaiser's posts. But my husband and I like those Vanity Fair Slang School videos and came across Kelly's Cleveland Slang the other day. For my first exposure to him, I thought he was fun.
I don't find his latest tattoo that fun, however. Kelly has a pretty extensive ink collection, but his latest is a bit jarring. Kelly got a tattoo running up the front of his neck that looks as though it's been sliced:
I'm asking these questions in all seriousness: where does one get this sort of inspiration? Would a tattoo artist suggest this if a client came in looking for ideas or does the client have to insist on this? Also, how is that going to fade? I guess the good news is that it is easily covered up with another design. I find it slightly intriguing as art, but that is only because I know it's a tattoo. If I saw him walking down the street or even in a photo with no reference, I'd be quite upset. I sincerely wonder how many times he'll be stopped and asked if he needs assistance by good Samaritans passing by.
Some people have gotten incision scars tattooed to match their partner or child, I've always found that a kind gesture. It's possible there is significance in this for Kelly, but he has not given any yet. It doesn't seem to be linked to his new unisex nail polish line, either.
This is interesting, but I really hope open wounds don't become a trend in tattoos.
His daughter is so cute!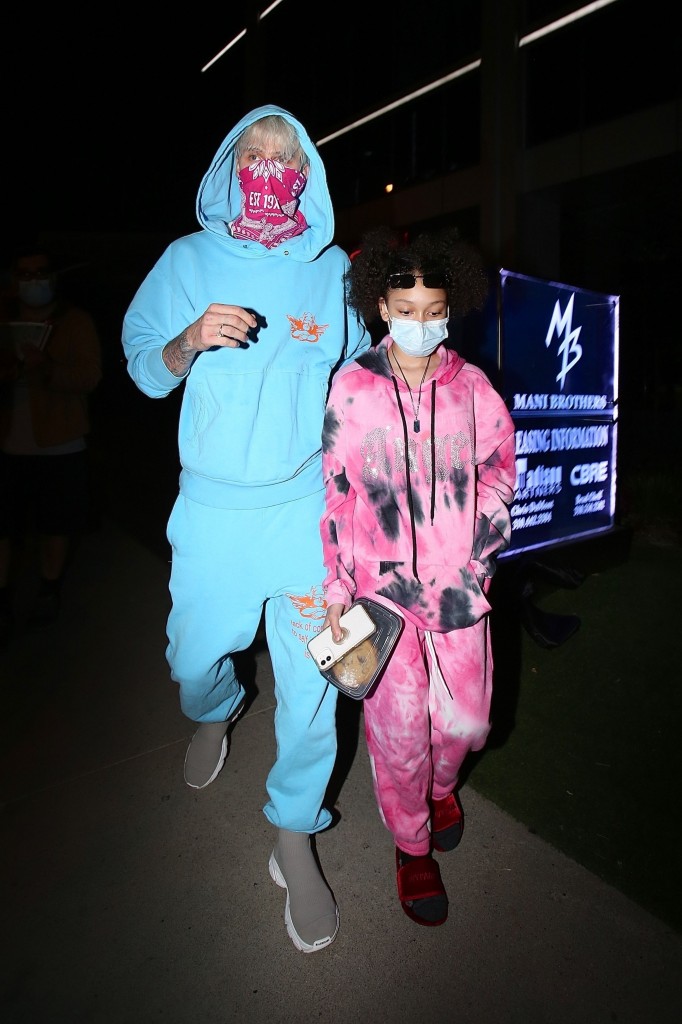 Photo credit: Instagram and Backgrid