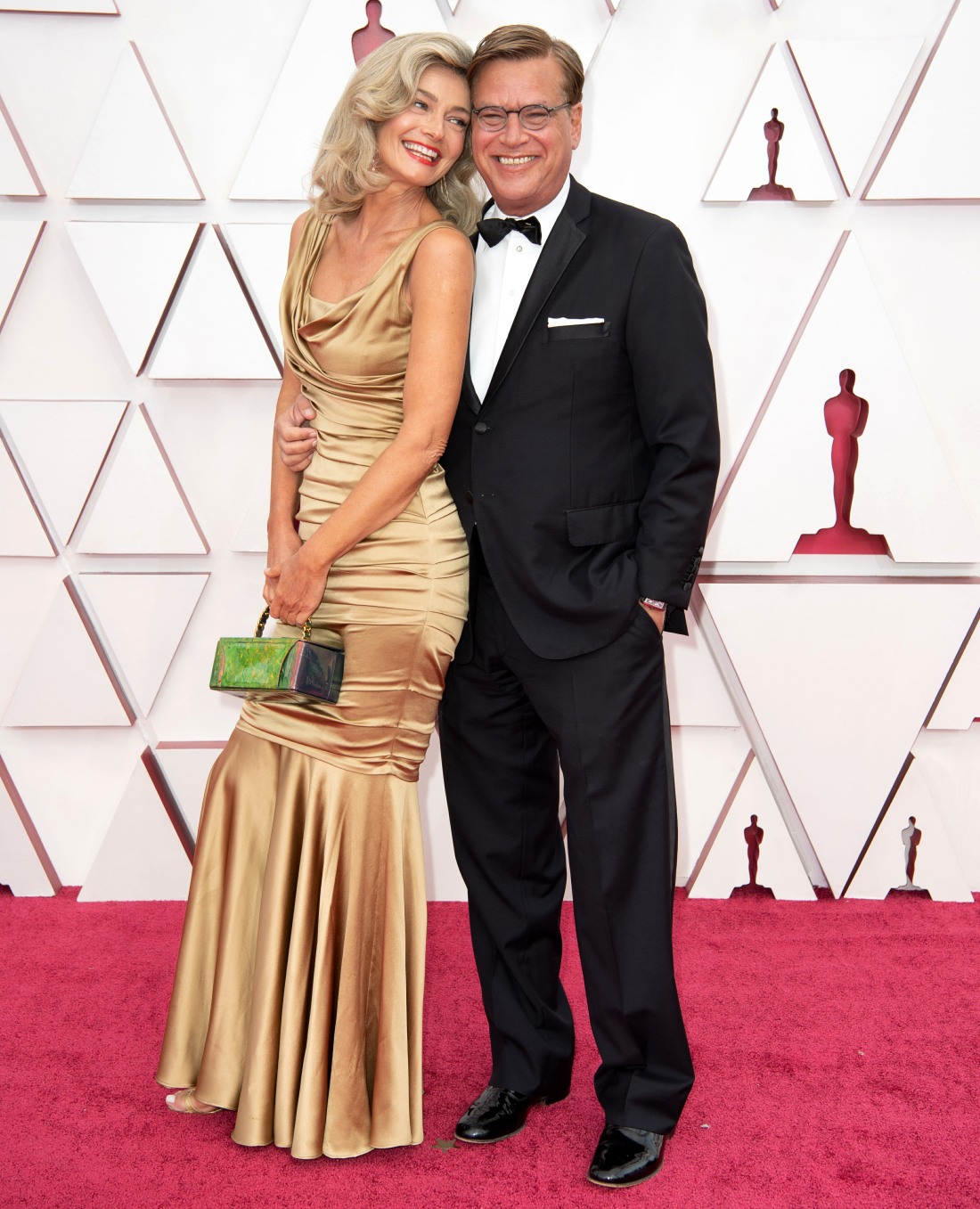 As CB discussed, Aaron Sorkin and Paulina Porizkova made their couple debut at the Oscars on Sunday. No one knows how long they've been together, but Page Six says it's been at least a few months of quiet dating. They're an age-appropriate couple – he's 59, she's 56. They both have one marriage each under their belts – Aaron and his Julia have been divorced for more than 15 years, and Paulina is technically a widow, having still been married to Ric Ocasek at the time of his death in September 2019. The way Ocasek tried to screw her out of any part of his estate gave me a tremendous amount of sympathy for her, and I hope she and Aaron are enjoying their time together. She seems… kind of extra about the relationship. Especially if they've only been happening for a few months! She posted this on her IG:
Although I have attended the Oscars before (as a fashion correspondent for the TV-Guide channel), this was my first time at the Oscars as an attendee. I thought – and wasn't wrong- that this would be the most original ceremony ever. The intimacy of it was lovely; but it was also freezing in the room (all that ventilation) which incidentally also allowed me to snuggle close to my date. Who, yes, kept me warm all night. #oscars #oscars2021 #grateful #newbeginnings

The dress is a fifteen year old Dolce Gabbana – the only gown in my closet. Also, I figured it made me look sort of like a female Oscar – so in case Aaron didn't win one- he could still take one home.
Extra? Or sweet? I would find it extra from a 20-something nepotism model, but I don't know, maybe it's kind of charming from a 50-something model towards her screenwriter/director boyfriend. She clearly adores him. But am I misremembering his history, or doesn't he actually have a bad record with women? Not abusive or anything, just douchey and self-centered? Hm. I'm gonna need Kristin Chenoweth and Maureen Dowd to chime in on this. Can't wait for his latest screenplay about a wonky political journalist who falls for a beautiful model of questionable morals. The walk-and-talks they'll have!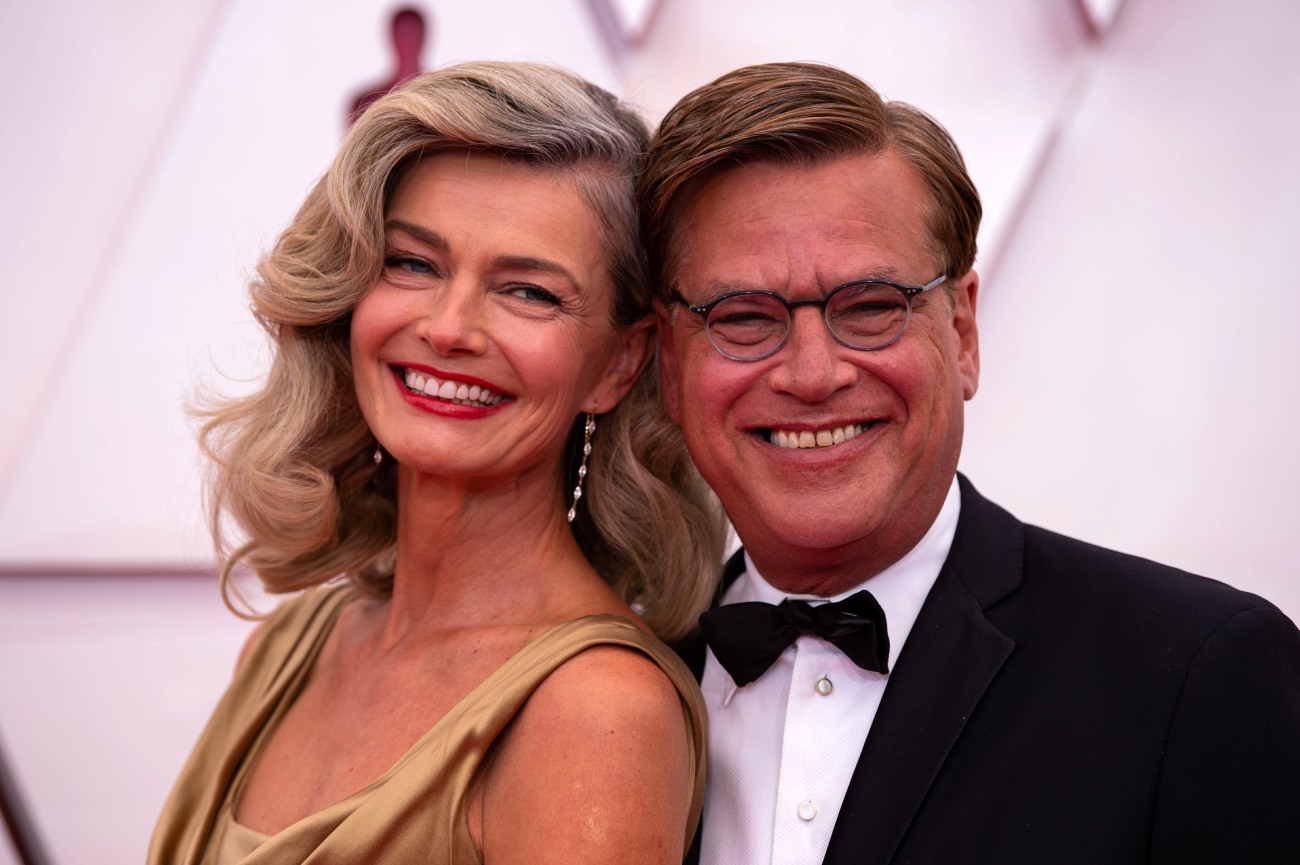 Photos courtesy of Avalon Red.