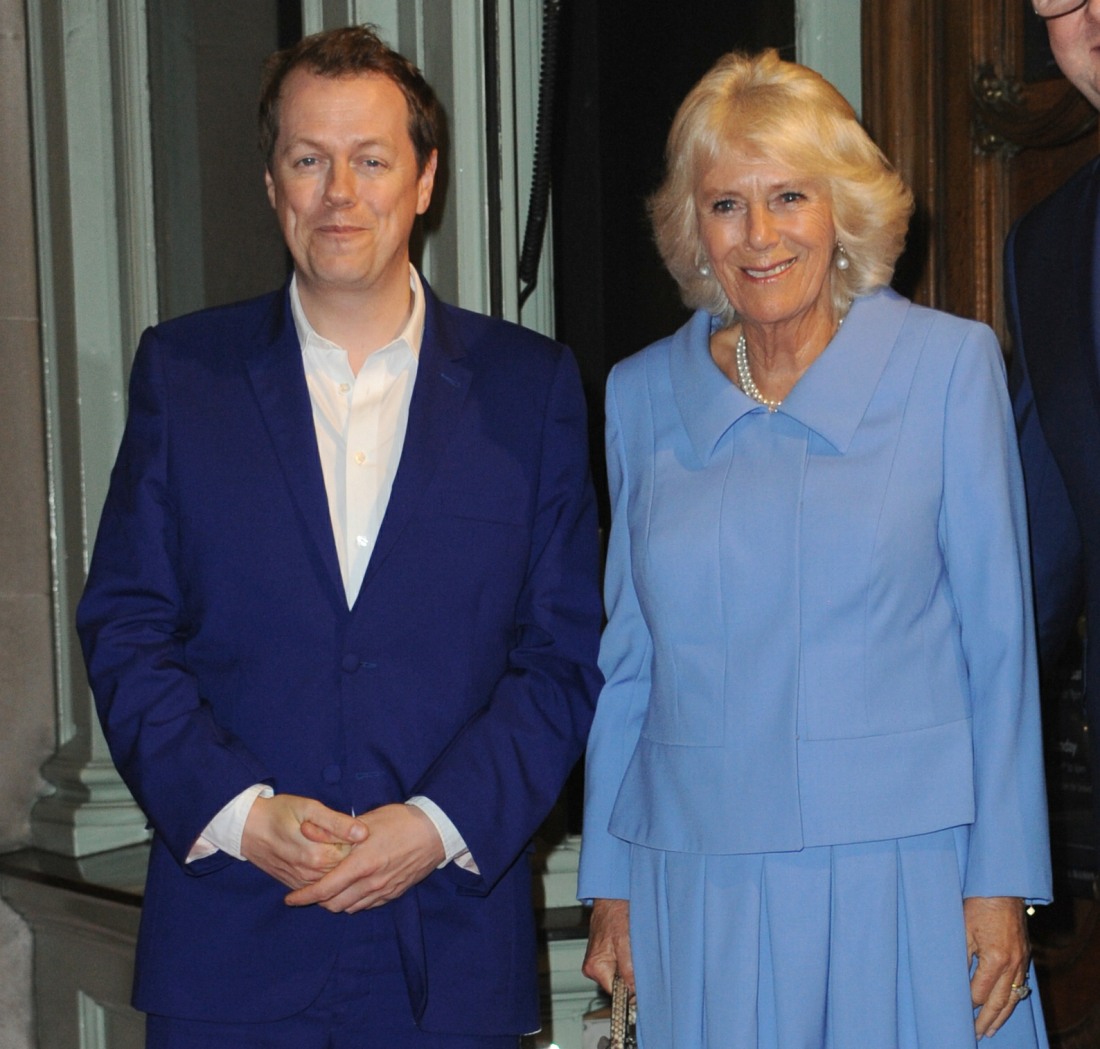 The recent machinations by the Duchess of Cambridge and House Middleton have given me a renewed respect for the Duchess of Cornwall. Camilla is far from perfect, but it's gotten to the point where I respect her IDGAF vibe, especially when it comes to the game of thrones playing out between William and Charles right now. Camilla stays out of the fray and she's not pushing "Keen Queen Camilla" stories or trying to embiggen herself by exploiting murder victims. I think Camilla is actually pretty content in her position, because she knows Charles is bound and determined to see her as his Queen Consort. This has been part of the conversation for years and years now, what Camilla will be called when Charles accedes to the throne. At first, Charles said that Camilla would be called Princess Consort, an interesting branding choice and little else. But as we get closer to Charles' ascension, everyone kind of admits that Cam will probably be called Queen Consort. But Camilla's son Tom Parker Bowles is still playing the "maybe/maybe not!" game. Some quotes from Tom's recent interview with the Times (via People):
Whether his mom will be "Queen Camilla." "I honestly don't know if Mum will be called queen. That hasn't been decided. There are a lot of interesting Sky documentaries about that I'm sure, but I honestly don't know if that's true."

The backstory on the issue: The question of Camilla's future title has been debated since a press release was shared on the day of her 2005 engagement to Prince Charles, which said "It is intended that Mrs. Parker Bowles should use the title HRH The Princess Consort when The Prince of Wales accedes to The Throne." Despite this, it is now widely believed that Charles intends to make his wife Queen Consort in the days after he's crowned King, although nothing has been confirmed by Buckingham Palace. The palace also removed the question of whether or not Camilla will be Queen from the FAQ on Charles's official website a number of years ago.

Tom on The Crown and the portrayals of his parents: "The Crown is beautifully filmed and beautifully acted but complete bollocks mostly. I saw a bit with my dad and thought, 'God, you've got him wrong,' but I would say that, wouldn't I?"

On Harry and Meghan: "What can I say? Families are never easy, but they'll work it out in the end. I stay out of that. That's nothing to do with me."

His closeness to the royal family: While Tom is extremely close to the royal family — his children call Camilla "Gaga" and Prince Charles "Umpa" — he told The Times he did not personally attend the Duke's Windsor Castle funeral. "I really blubbed during the Last Post," he said about watching the funeral from his home in London. "I didn't know Prince Philip at all but it was all very moving. The clear blue sky, the music… We've lost so many due to Covid it also felt like a chance to mourn that loss too."
I've heard it whispered and said outright that Charles enjoys a much closer relationship with Camilla's kids and grandkids than his own children and grandchildren. I think that says a lot about Charles, both good and bad. As for Queen Camilla and all that, every time this conversation comes up, I think about the Guardian's long-read piece called What Happens When Queen Elizabeth Dies, published in 2017. Royal historians and genuine "constitutional scholars" believe that Charles will simply have Camilla confirmed as his Queen Consort the day after his mother passes away, when he meets with the Accession Council. As for what Tom says about The Crown – I know it's probably awkward for him, given all of his family's drama, but I swear to God, The Crown only touched on *part* of what Camilla, Andrew and Charles were really up to in those days.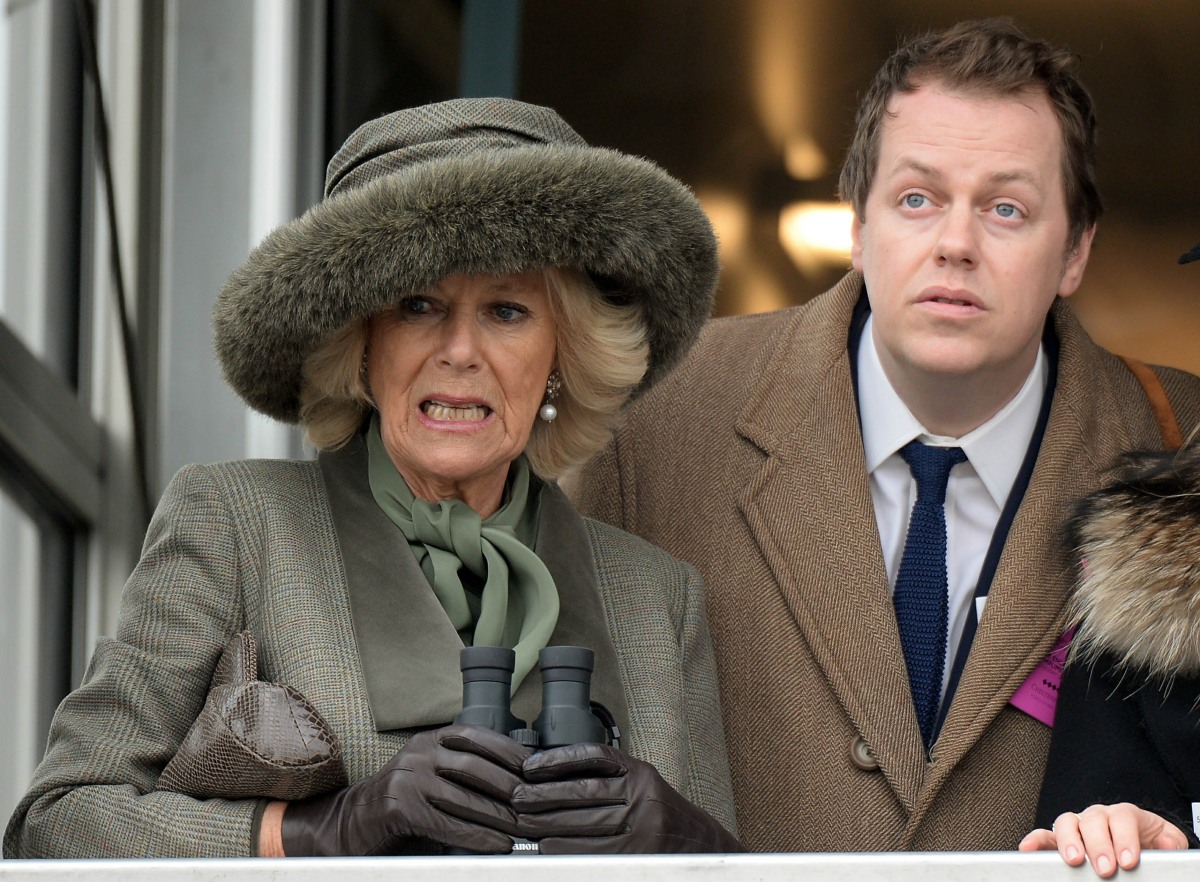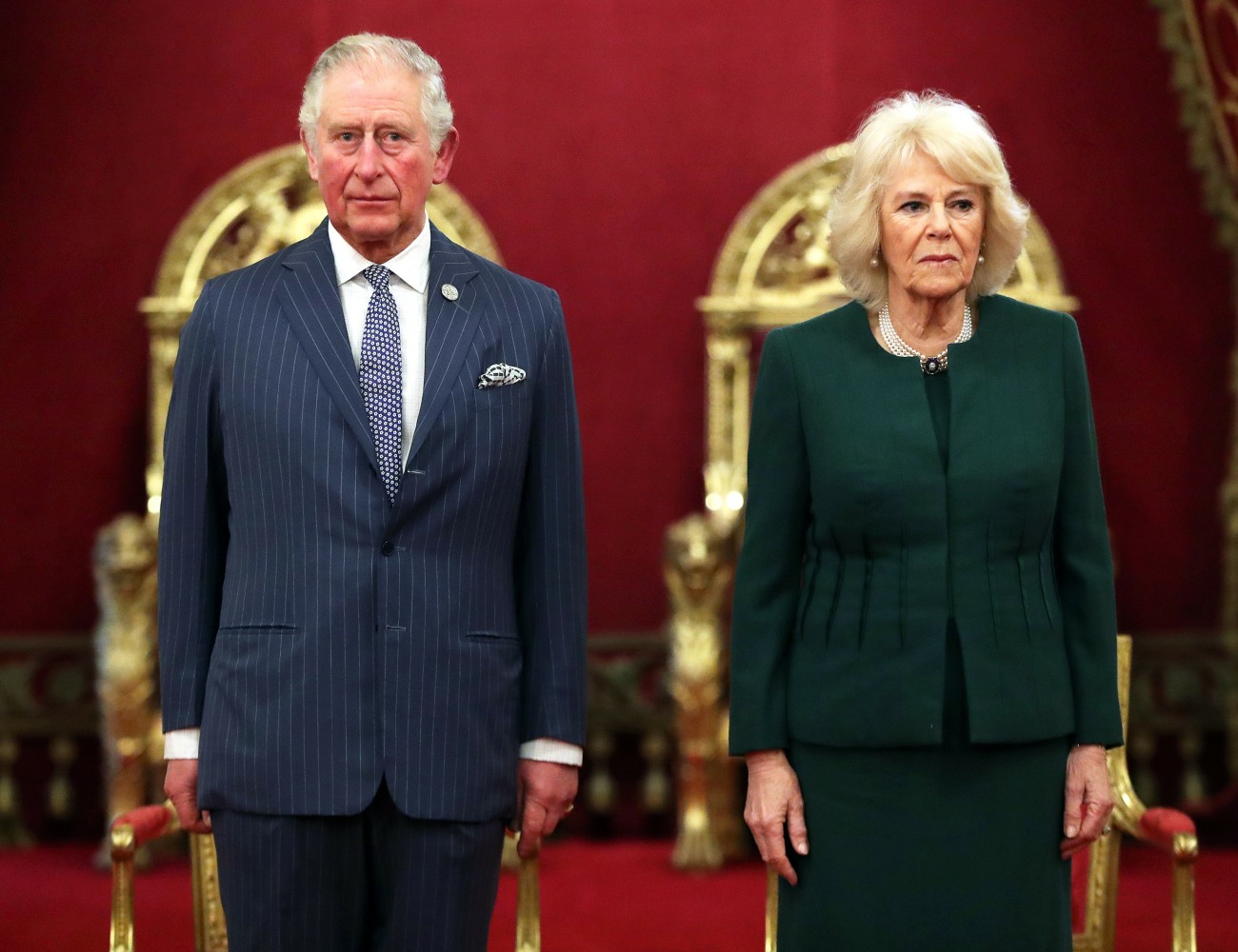 Photos courtesy of Avalon Red, WENN, Backgrid.