Of the few positive things that came out of 2020, one was the redemption of Guy Fieri. Guy had a few growing pains when he shot to success at a young age. The biggest attacks launched at him were usually about his big personality or appreciation of unhealthy food (I don't believe the claims made by a disgruntled employee.) I know his New York restaurant tanked. But the amount of good work he's done is what is and should be getting press. Especially the good he did last year for restaurant workers. Guy just signed a huge deal with The Food Network that will allow him to continue to help restaurants and staff as they try to recover from the devastation of COVID shutdowns. This is mentioned in a new profile in THR highlighting his good work.
Like most people, Fieri is taking baby steps in the return to normalcy — though his pre-pandemic status quo meant supplying Food Network with a dizzying 80 annual hours of original programming. Fieri was among the first to film remotely in 2020, appearing on air within a week of nationwide lockdown orders, so he naturally was back on the road as soon as he was allowed.

"Here's my research for Hawaii; we're getting ready to go shoot there next," says Fieri, sliding a spiral-bound agenda of eateries across the table that separates us. Some businesses anointed by his Midas touch have seen sales climb fivefold after Fieri scarfs their creations on TV, a stat that carries new significance for the host given the calamitous effect of the downturn on the restaurant business. "Then I'm trying to finally put Puerto Rico together," he adds, grabbing another binder. "They need some love."

Fieri sharpened this skill while also in the past year raising more than $25 million for food workers left unemployed by COVID-19 closures. He is now devoting most of his energy and, under a landmark new TV deal, his creative output into rebuilding the industry that once poked fun at his unrefined aesthetic and bacon-bedazzled menus. These days, it's hard to not take Fieri seriously. As he plans to beat the drum for restaurant relief even louder — and as those hardest hit by America's selective recession start to fall out of the news cycle — the goateed gastronomist's sense of purpose may be the thing to finally eclipse his brash persona.

"Nothing can replace what this kind of recognition, appearing on TV, can do for these people and their businesses … for their lives," he says, taking a sip of coffee. "I need to keep doing this because it just needs to be done."

His philanthropy long has been known in Sonoma County, where he's fed frontline workers and displaced neighbors impacted by area wildfires. But this latest crisis is playing out on a much larger stage and finds Fieri, who turned 53 in January, moving into the type of elder statesman role previously reserved for white-tablecloth ambassadors like José Andrés and Tom Colicchio.

Such culinary elites as Marcus Samuelsson, Nancy Silverton and Michael Voltaggio are game to pal around with the anointed "Mayor of Flavortown" on his multiple series as he continues to remind audiences — and anyone who'll listen to him — that there's still no clear path back to normal for the hobbled restaurant community. It's a message that he hopes is louder than his frosted tips.

"You can easily be misinterpreted when you have platinum blond hair and tattoos," says Fieri, making eyes at Smokey the Chihuahua. "But I'm not for everybody. I don't know if anybody is."
We have gone to restaurants within driving distance that we saw on DDD. And we always tell them that's what brought us there too. We've made notes of restaurants in cities in which our friends live too. Guy is right, he's generating a bunch of business for these places. He said later in the interview that he does not want to be seen as a critic, he only "highlights." He said if he doesn't like the food, he won't show it. So if it's on his show, it's already got his endorsement. I love that he's getting down to Puerto Rico to highlight their food. Not only do they need some love like Guy said, they have some incredible food. When I worked conventions, we'd often ask a cab driver we could trust to take us where the locals ate. The place one took us in PR was one of the best meals I've ever had.
There's a lot more in the article about Guy's charity. With his first projects back in the studio, at home versions of DDD and Guy's Grocery Games, he redirected the prize money to struggling restaurants. They talked about him feeding firefighters and first responders during the devastating wildfires the last couple of years. He also convinced The Food Network to build his Flavortown Market for Guy's Grocery Games in Santa Rosa near his home. But he got them to agree to stock the market with only real and edible items so all unused food could be donated to the Redwood Gospel Ministry. Like I said, I'm glad Guy's being acknowledged for the work he's done. He took his lumps for years. It's time he got some flowers.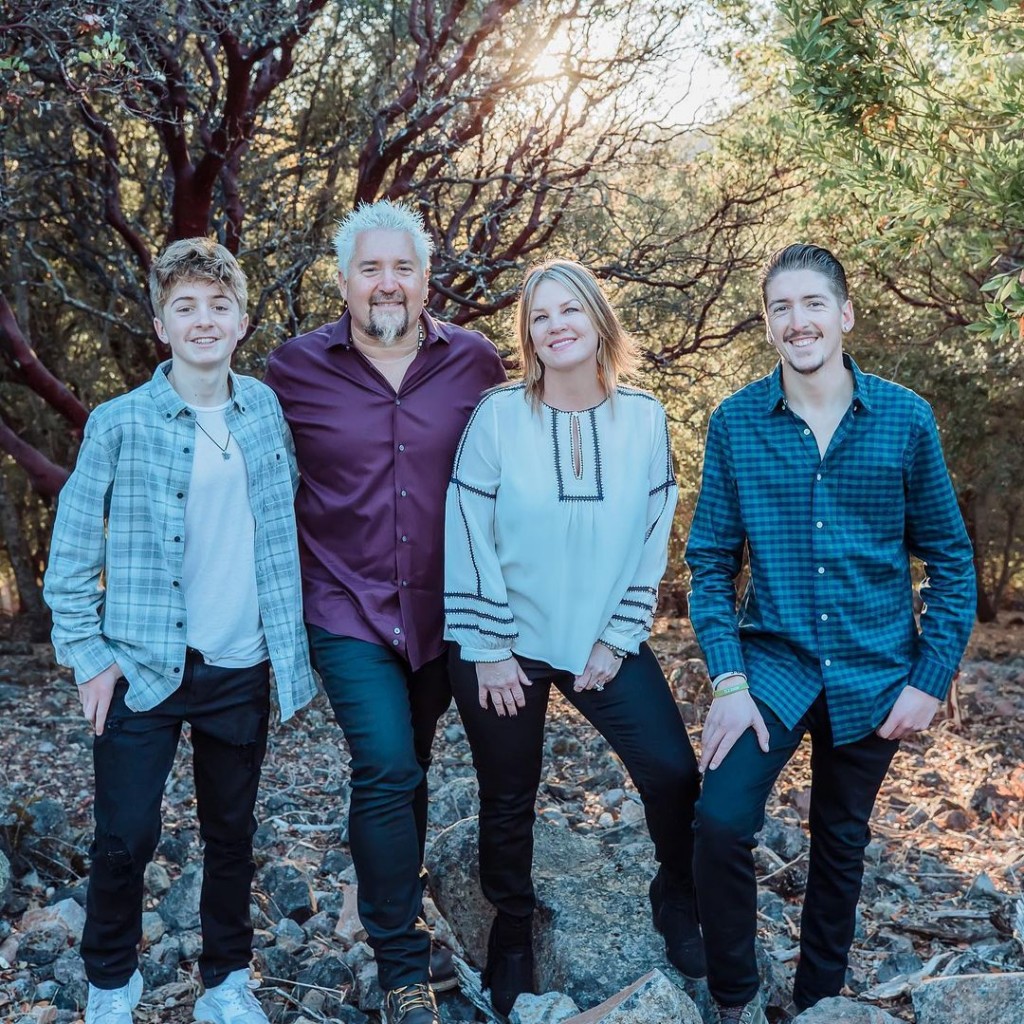 Photo credit: Instagram