Ree Drummond, aka The Pioneer Woman, married off her first child over the past weekend. Alex Drummond 23, and Mauricio Scott (also 23, I think), were married on the Drummond compound in Pawhuska, Oklahoma last Saturday. I know I wrote a post on the date of this wedding but honestly, I'd forgotten it was this close. I remember our discussion on how the Drummond Clan was eschewing any sort of social distancing or COVID concerns in favor of getting their way with this wedding, just like they did with the surprise engagement party Alex and Mauricio had. And so they did, they had their huge May 1 wedding at the family ranch. Ree wrote an emotional blog post about her "honeymoon baby's" Magical Night. The good news: it didn't rain. The bad news: not one person wore a mask.
Pioneer Woman Ree Drummond's firstborn daughter is officially a married woman — and no one is more proud than her celebrity chef mother!

In a blog post shared on her website Monday, Ree wrote a lengthy update on her daughter Alex's weekend wedding on the family ranch in Pawhuska, Oklahoma, to Mauricio Scott.

"It was such a meaningful, memorable night — beautiful flowers, great food, and so much fun…but what we all felt most of all was the love," Ree said in the post. "It was even more special than any of us could have hoped for."

She went on to detail every aspect of the evening. From the location on the family property, which Ree's husband Ladd chose, to why the bride and groom opted out of first look photos.

"When I thought about the wedding day, that's what imagined: my dad getting to walk me down the aisle — especially considering his accident and everything that's happened lately—and seeing Mauricio for the first time," Alex said in the blog post. Ladd Drummond was in an accident on the ranch while fighting a fire in March that left him in a neck brace and then kicked in the head by a cow last week ahead of the wedding.

Ladd recovered and was able to walk Alex down the aisle without his neck brace.

For her wedding gown, Alex chose a gorgeous strapless dress with a sweetheart neckline and flowing skirt.

"The dress is simple but the details are so feminine and beautiful," she said in her mom's blog post. "Most importantly, it was comfortable enough to wear all night, and it twirls—which was great for the dance floor."
I've included a few pics from social media, but you can see more at Ree's blog. It really was a beautiful wedding. Alex's dress complemented her beautifully and the netting and lace matched the rustic romantic backdrop. I like the style of Ree's dress too. I don't love the color of the lace she selected but that's a minor quibble. The tent was a nice combination of elegance and pastoral with floor length linens and formal place settings paired with crafted chairs and patterned china. But the flowers were my favorite. They were colorful, luscious and everywhere. Literally dripping throughout the tent. I guess the bridesmaids wore ice blue. The gowns look pearl grey in some shots. They're simple A-line silhouettes in layered chiffon, so in keeping with the romantic feel.
As the article stated, the wedding was not without its hiccups going in. Ladd Drummond, Alex's dad, was involved in a few incidents. One was getting kicked in the head by a cow a week before the wedding. The other was a pretty bad car accident in March. He and his nephew, Caleb, were in their personal fire truck racing to fight a fire on a neighboring ranch when they collided with another fire truck en route to do the same. Both were hospitalized. Caleb was then arrested on April 17th for a DUI. No word if he attended Alex's wedding last Saturday.
As for COVID precautions, there were none. Ree did not discuss testing, vaccines, masks, social distancing or anything relating to protecting the wedding party or their guests. The wedding took place outside so that's one thing. They had enough room to space the chairs for the wedding ceremony with space in between but didn't. The tent was supposed to be open sided but in a few photos I saw the plastic sides were down. I hope the memories from this wedding remain beautiful and unspoiled. Congratulations to the happy – and hopefully healthy – couple.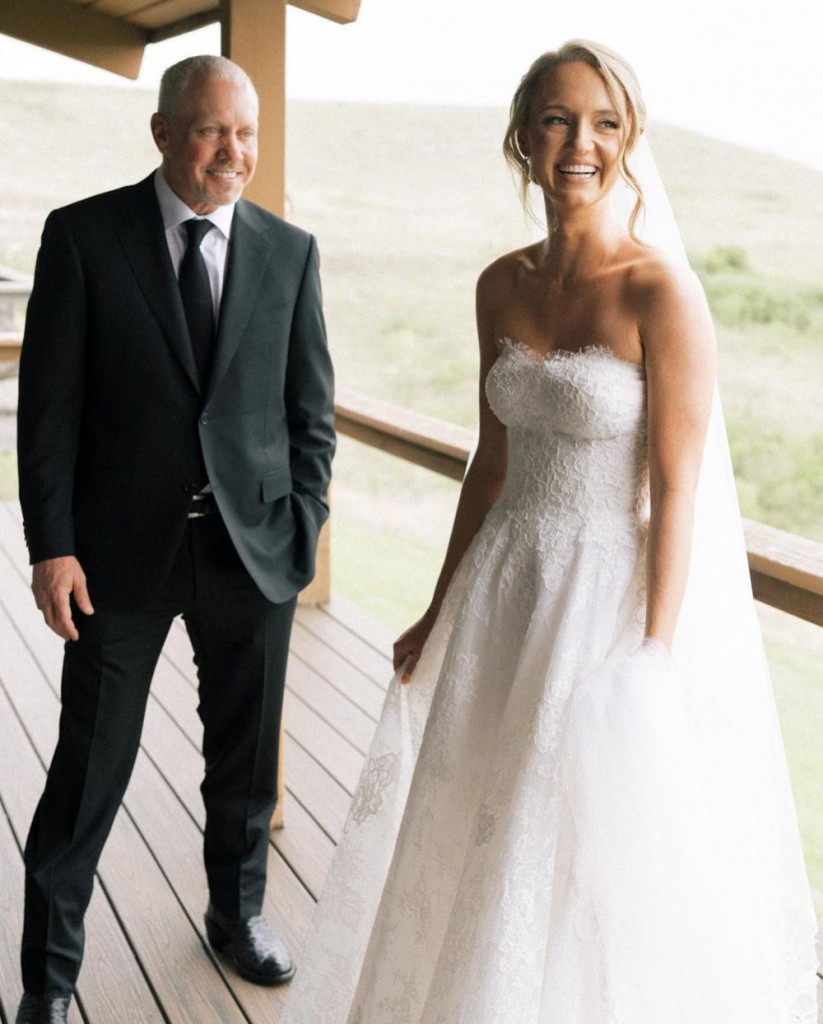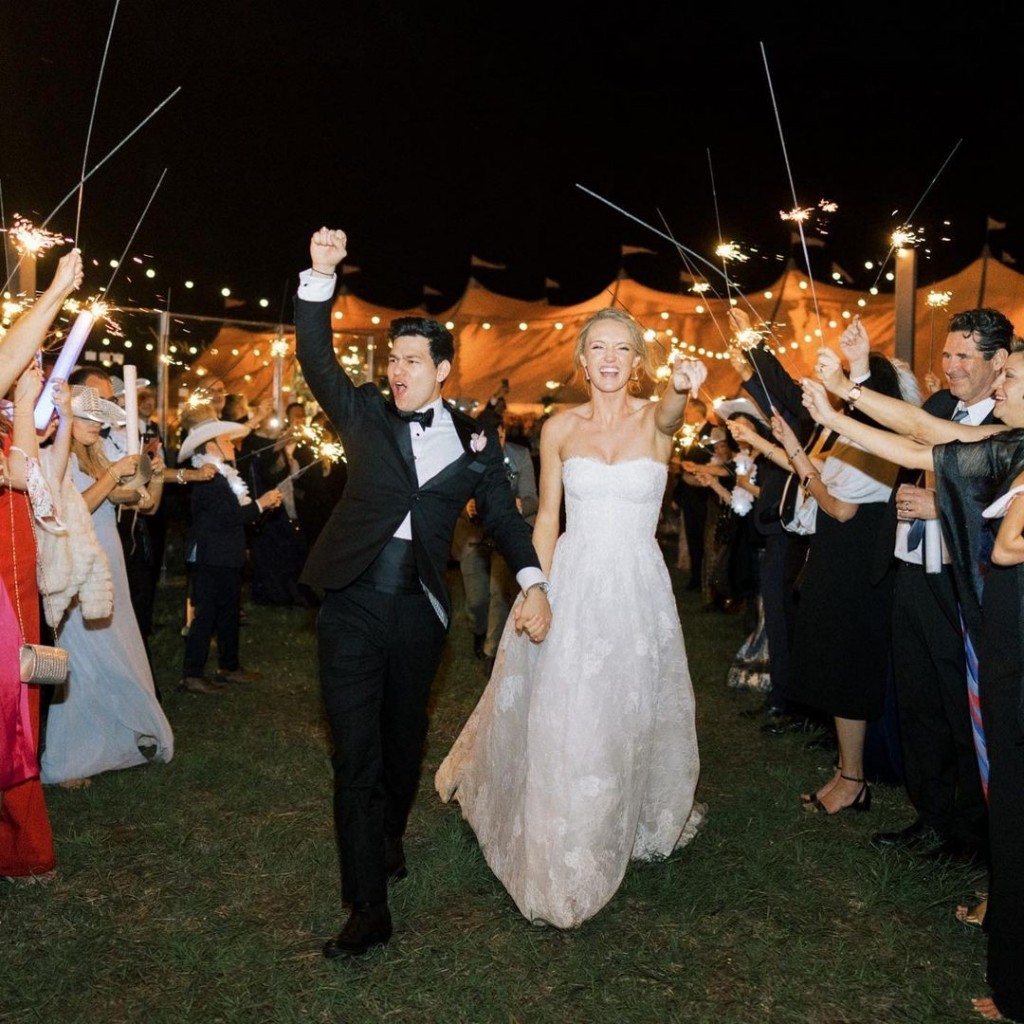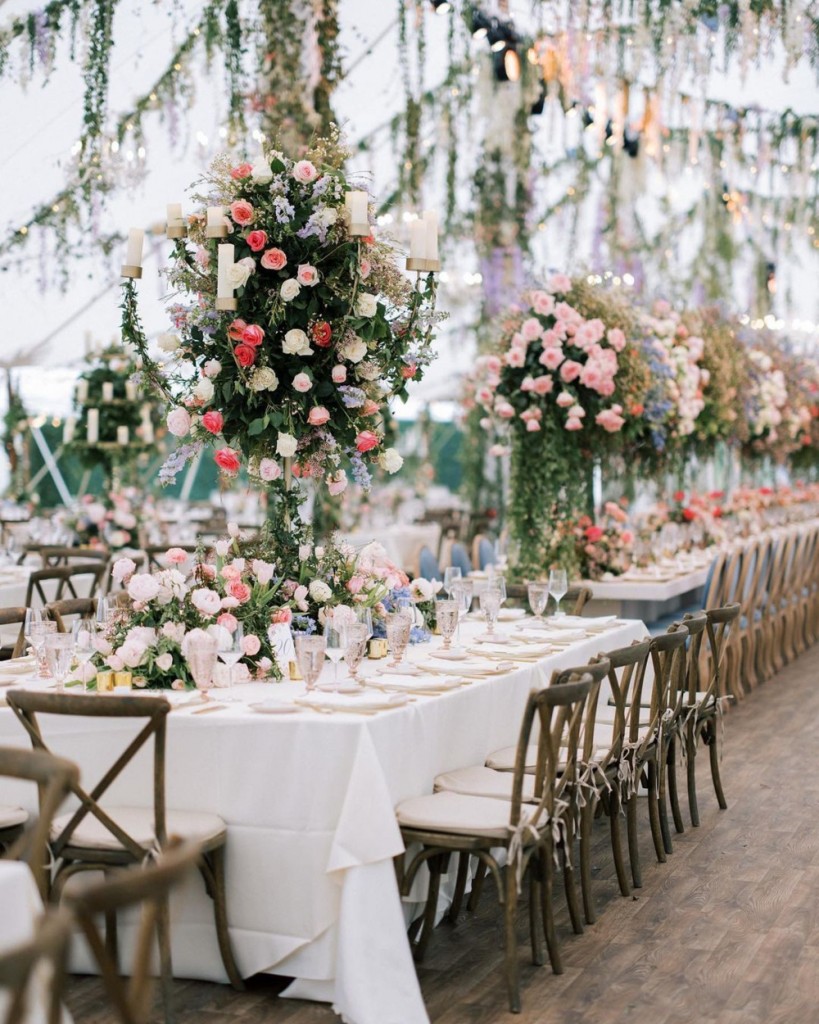 Photo credit: Insagram