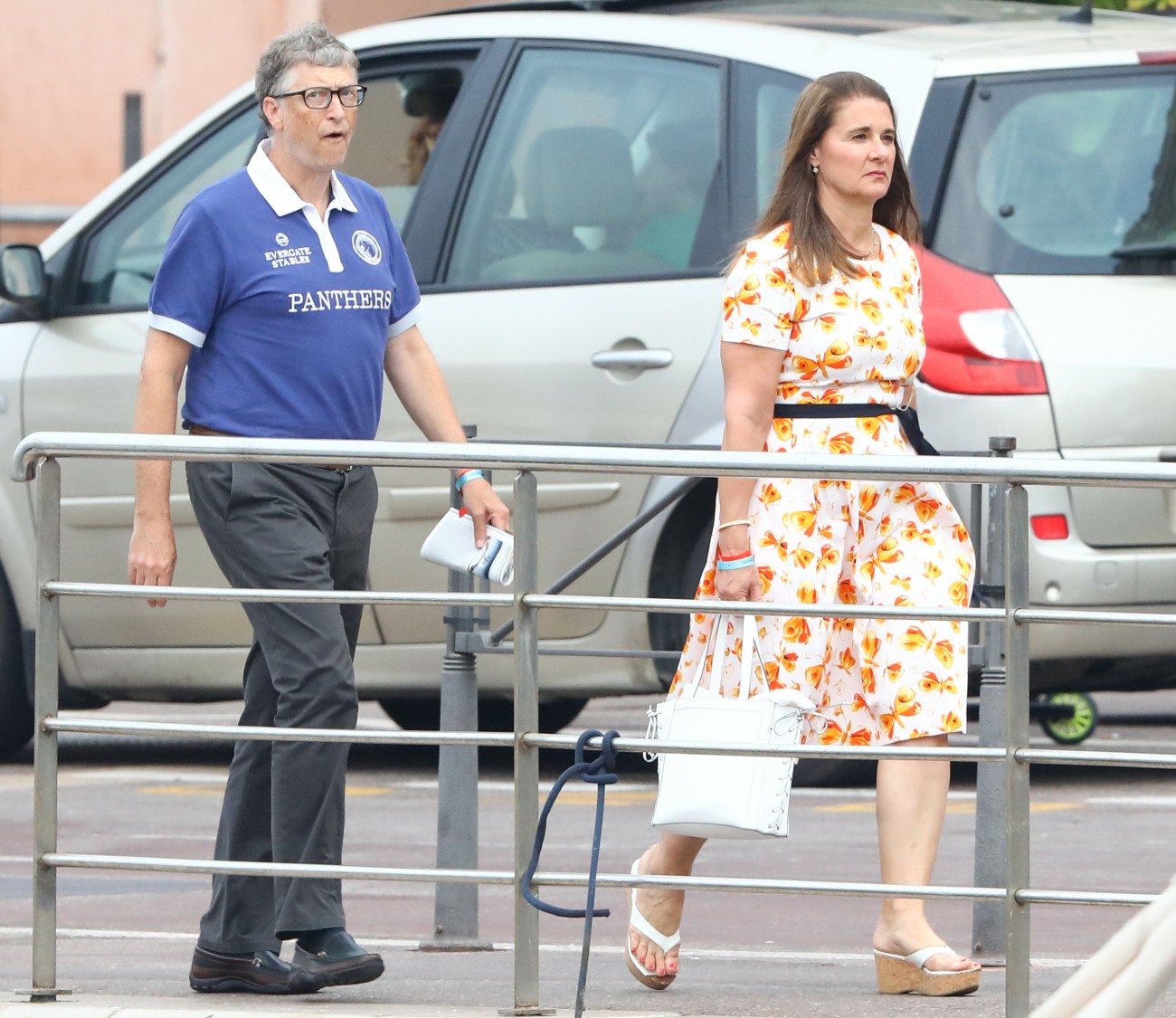 It should be pretty clear by now that Bill and Melinda Gates' divorce is a lot messier than we originally thought. There was the $1.8 billion initial stock transfer to Melinda from Bill, which just reads as his guilty conscience. There were the stories about his annual "long weekend" vacations with an ex-girlfriend. And there's the persistent issue of Bill and Melinda's dirty divorce details appearing in the media. TMZ has sources in the Gates camp, which is mind-blowing. You would think tens of billions of dollars would be able to buy your privacy from TMZ!! So now that the Gates divorce is all over TMZ, Bill and Mel are like any other B-list celebrity couple, running to People Magazine to do some damage control:
Bill and Melinda Gates may have announced their split to the world this week, but the decision to end their marriage was not one that came about suddenly. A source tells PEOPLE that a "combo of things" led them to call it quits after 27 years of marriage, and that the recent timing reflects the fact that their youngest child, daughter Phoebe, is now an adult.

"It's absolutely because their youngest child is graduating from high school, and the idea was that they stayed together through that," the source says. "They limped through until their kids were out of school like a lot of people."

Phoebe celebrated her 18th birthday in September. Bill, 65, and Melinda, 56, are also parents to son Rory, 21, and daughter Jennifer, 25, who called her parents' split "a challenging stretch of time for our whole family."

Melinda filed for divorce from her billionaire Microsoft co-founder husband on Monday in documents that indicate she and Gates have a separation agreement in place — something the source says is likely part of a plan to keep things as civil and private as possible between the former couple, who have said they still plan to work together at the Bill and Melinda Gates Foundation.

"Nobody is going to want to invite more scrutiny because it'll hurt their credibility," the source says. "I don't think they're so angry that anybody wants to take each other down, like you sometimes see. [Melinda is] not incentivized for that."

With the pair putting on a united front in regards to their foundation, which they launched in 2000, they'll keep one specific aspiration at play, the source says: a Nobel Prize. "They were really interested in trying to win a Nobel Prize," according to the source. "So one thing that was part of this is, if it gets worse, then it ends that. It seems as if that was on the agenda, and that's for both of them."
Holy sh-t, this is the damage control and the sources can't even put a happy face on it. I laughed out loud at "They limped through until their kids were out of school…" They could literally buy whole-ass states away from each other and these two billionaires were out there, limping through the last years of marriage through gritted teeth. And again with the remarks about how Melinda *could* destroy Bill if she wanted. Holy hell.
There's an added layer to all of this which I haven't really wanted to discuss, because it's just… a lot. It involves Jeffrey Epstein, and Bill and Melinda Gates meeting with Epstein after his plea deal with the feds. Bill and Mel met Epstein many times in 2011-2013. The Gateses were photographed with him in New York in 2013 and according to the Daily Beast, "Melinda told friends after the encounter how uncomfortable she was in the company of the wealthy sex offender and how she wanted nothing to do with him." Bill's friendship with Epstein "still haunts Melinda," according to their friends. There are more meetings between Bill Gates and Epstein than most people realize, and Bill even accepted a plane ride on the Lolita Express down to Florida, and Epstein pitched him on several different business and charitable endeavors. Gross.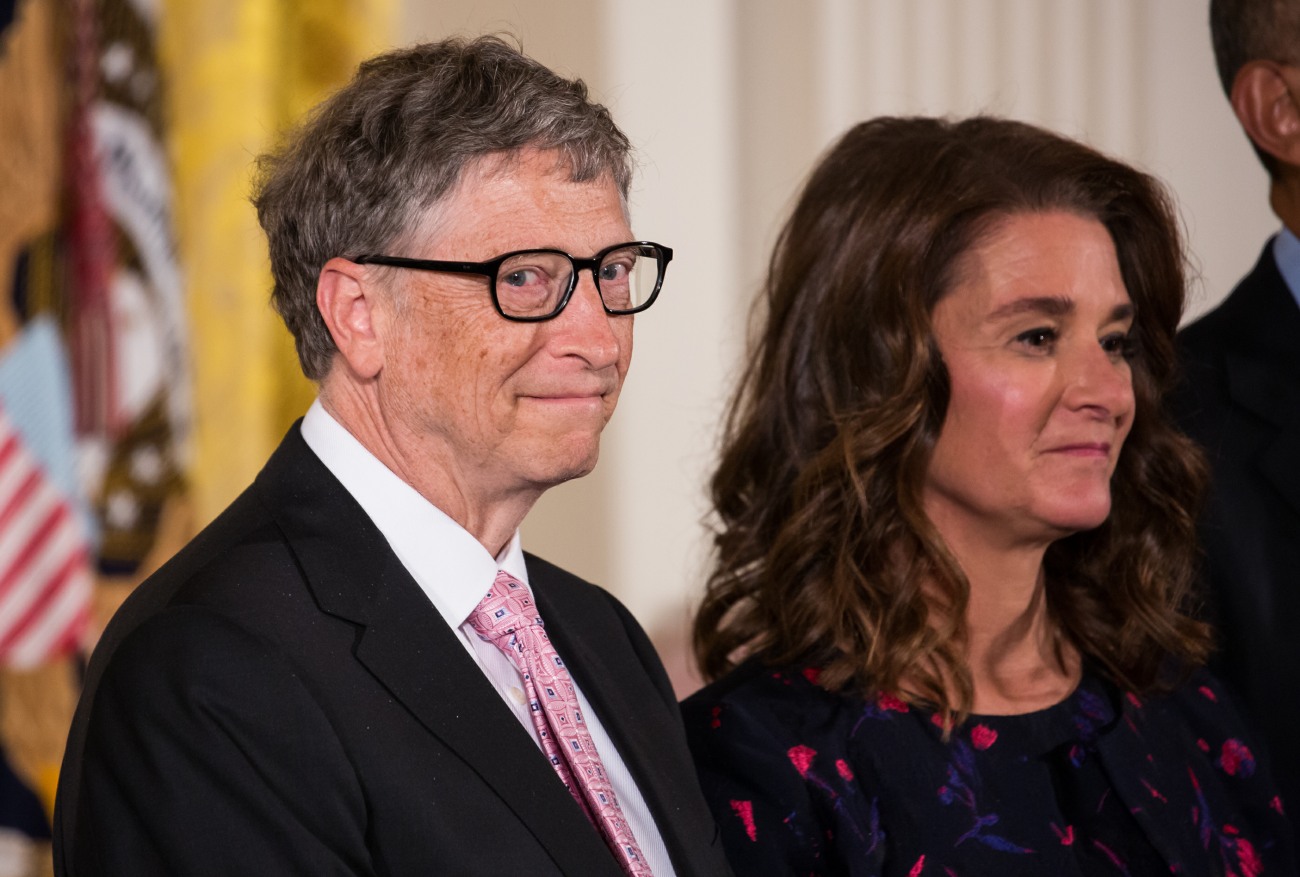 Photos courtesy of Avalon Red, Backgrid.