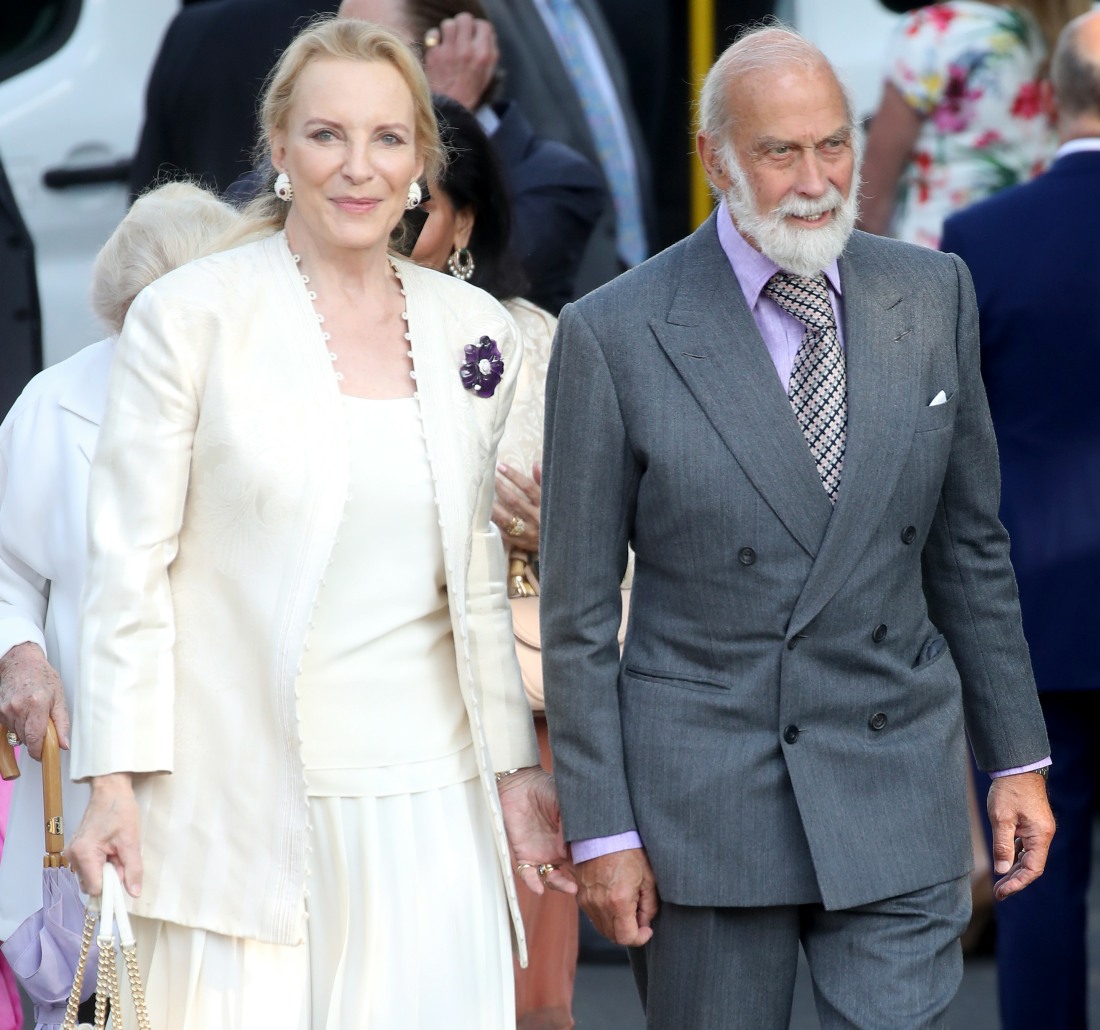 Royal reporters approached Buckingham Palace for comment on the Prince Michael of Kent situation over the weekend, and BP refused to comment… on the record. The story broke on Saturday that the Times of London had done an investigative sting operation where journalists posed as a foreign business, and they sought Prince Michael's "help" with massaging business deals in Russia. Michael and his business partner boasted of their close access to Vladimir Putin's regime and indicated that Michael was something of Her Majesty's roving ambassador to Russia. Russia, which is still under huge sanctions for their authoritarian state and more.
So, Buckingham Palace won't comment on the record, but royal sources will point out that Michael is not a full-time working royal, and that his consulting-firm business has been well-known for decades. There are no "blind-sided the palace" or "how could he even dream of being half-in, half-out" stories, which… that speaks volumes to me. Prince Michael lives in Kensington Palace in a spacious apartment, represents the Queen on some-odd 100 engagements a year and receives royal protection. And the palace is just shrugging and ignoring this mess.
Although he is not a working royal and does not receive income from the Sovereign Grant — a status that effectively forces him to earn a crust as a 'business consultant' — Prince Michael does still carry out regular engagements on behalf of Her Majesty. His personal website suggests that in a typical year he makes 100 official appearances 'for charities and other non-profit organisations', plus 'a further 245 a year for Royal Family, diplomatic, military or Masonic functions'.

In the months before the Covid lockdown, he appeared in the Court Circular representing the Crown at events to celebrate Remembrance Day, along with Trooping the Colour, a Royal Garden Party and a State banquet attended by (then) U.S. President Donald Trump. Prince Michael is, in other words, at least a peripheral member of the Firm who (while pursuing a career) simultaneously retains significant perks and privileges, such as occasional police protection and the right to sometimes stay at British embassies while abroad, including on trips to Russia.

What's more, unlike Prince Harry, who was forced to surrender royal and military patronages before he was allowed to pursue a commercial career, he has been allowed to keep several honorific roles. Michael is, for example, patron of dozens of charities and trade bodies, from Battersea Dogs Home to the Institute Of The Motor Industry. He also boasts five honorary military positions, including as Senior Colonel of the Kings Royal Hussars, whose troops have (rather ironically) spent the past two years in Estonia, where they are supposed to be NATO's first line of defence against a potential Russian invasion of Europe.

To hold such posts while seeking lobbying work as what Lord Reading described as a 'friend of Russia' is at best awkward, and at worst a catastrophic error of judgment. Some might argue that it also undermines Britain's national interest, and, therefore, places the Royal Family in a deeply awkward position.

'The Palace's position on this is that Prince Michael isn't a working royal, so they don't speak for him, and vice versa, but I don't think that is really good enough,' said a royal insider yesterday. 'It's similar to what they were saying last year when [Princess Anne's son] Peter Phillips agreed to star in a Chinese milk advert. The problem, for the Palace, is that this is way more sinister because of the sort of people he was dealing with, and the things he seemed prepared to do and say. For example, for his business partner to claim that he's the Queen's "unofficial ambassador" to Moscow is firstly completely untrue, and secondly a massive insult to the real British ambassador.'

Adding to the ugly whiff is the fact that Prince Michael and his associates appear to have conceded, during negotiations with the fake company, to keep his lobbying work in Russia under wraps on the basis that it would be considered unethical.

'This is kind of slightly discreet,' Lord Reading told the undercover reporters at one point during negotiations. 'We're talking relatively discreetly here because we wouldn't want the world to know that he is seeing Putin purely for business reasons.'

Little wonder Prince Michael's PR man Simon Astaire spent yesterday arguing that he'd done nothing wrong, saying in a statement that he barely knows President Putin ('They last met in 2003 and he has had no contact with him or his office since then') and arguing that he's 'proud of all the work he has done for UK- Russia trade'. Mr Astaire appeared to blame at least some of the kerfuffle on the Prince's business partner Lord Reading for allegedly exaggerating the degree to which the royal was prepared to lobby Russians on behalf of a commercial client. 'Lord Reading is a good friend, who made suggestions which Prince Michael would not have wanted, or been able, to fulfil.'
The Marquess of Reading has already dutifully fallen on his sword and issued a statement claiming that he "overpromised" and it's all on him. The Mail then did some actual research on Michael's consulting film company Cantium Services. Michael funnels his "consultancy work" through Cantium, and has recorded "making £2.2 million in the past five years, largely from fees. However most of that money was paid out via salaries, meaning it operated at a small loss and avoided having to pay corporation tax." This is so shady. And yeah… Buckingham Palace doesn't get to shrug and pretend that this isn't happening. Michael represented the Crown during state functions, he has honorary military titles, he lives in KP and he gets taxpayer security. So hypocritical.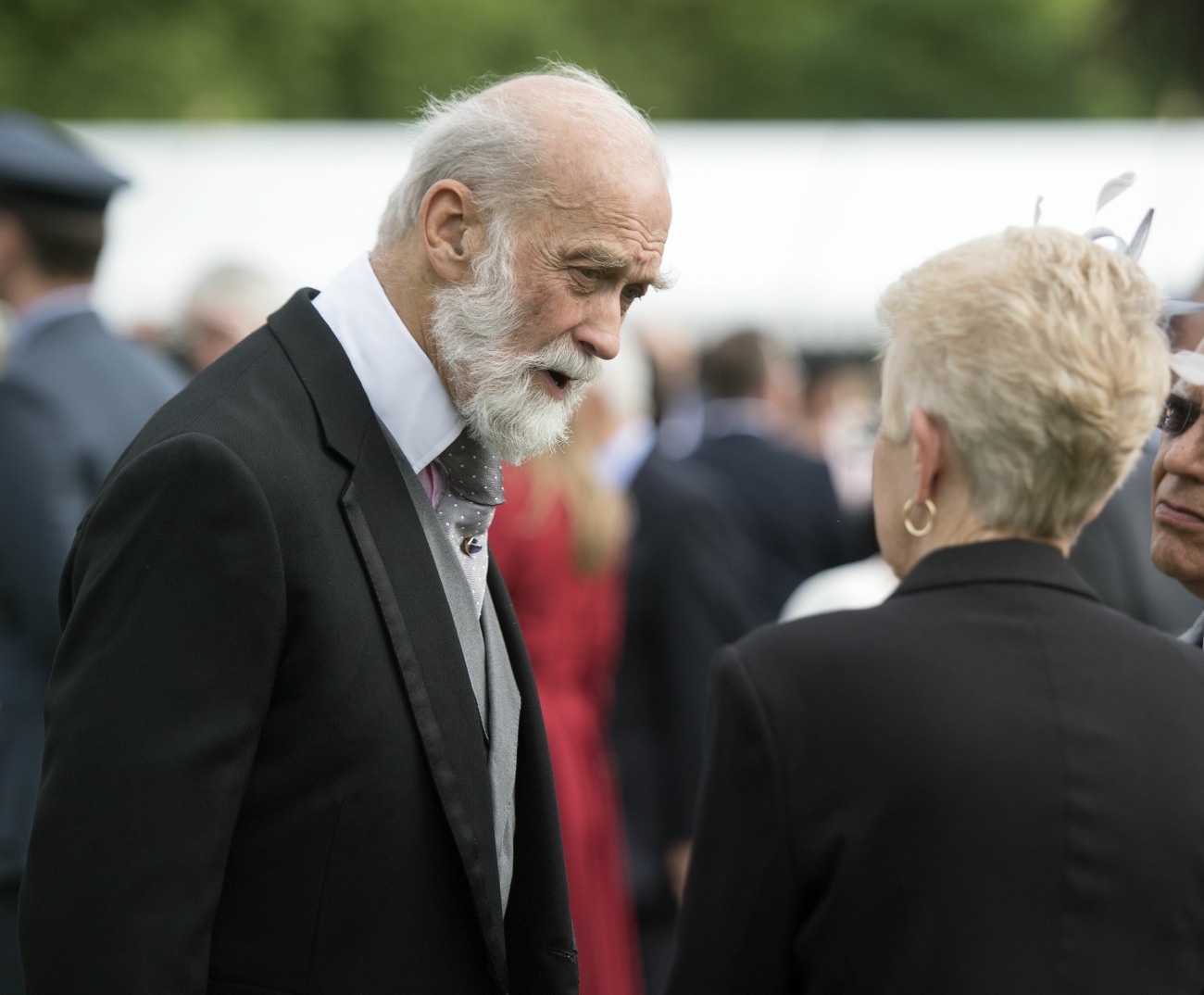 Photos courtesy of Avalon Red.