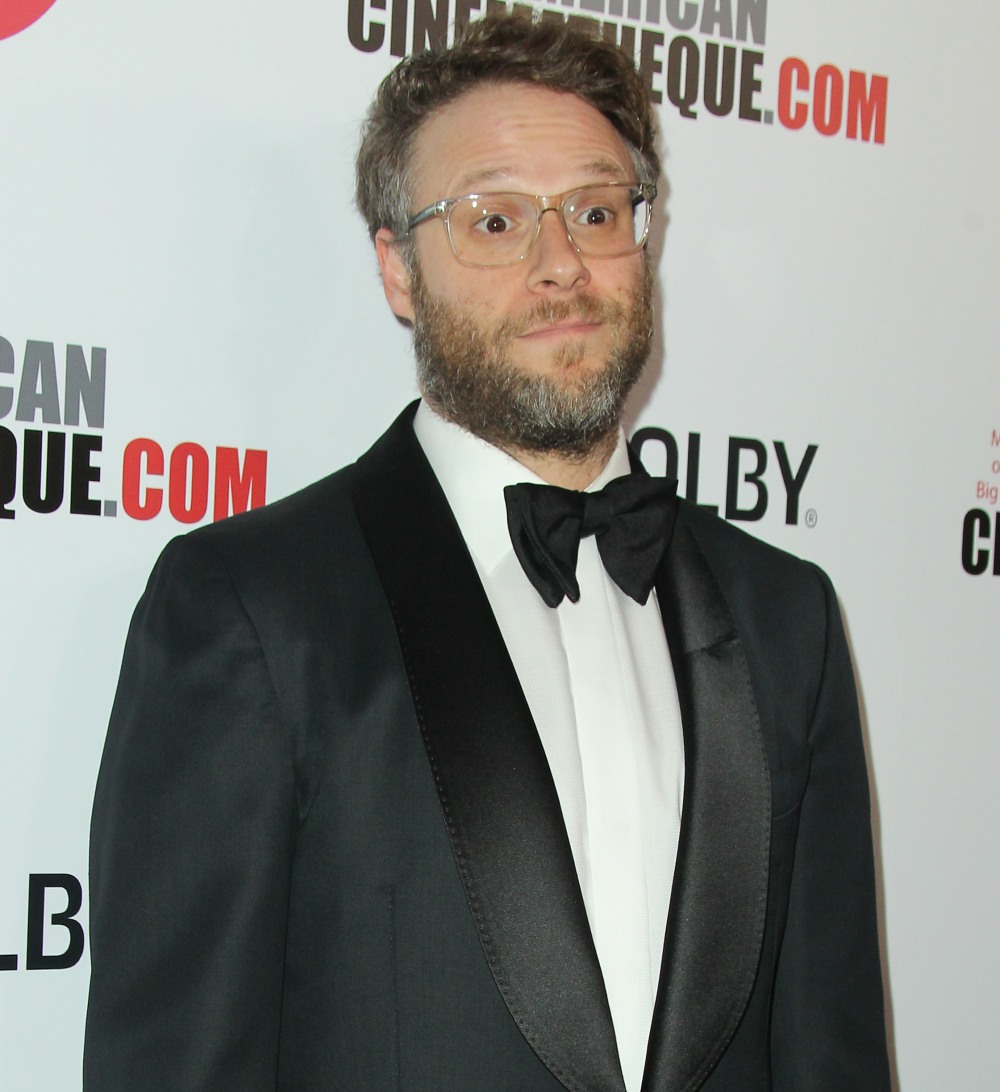 Recently, Charlyne Yi blasted Seth Rogen as an "enabler" to James Franco's sexual harassment and offensive behavior towards women. Rogen and Franco were good friends – perhaps even BFFs – for many years, since they were teens, basically. In a 2014 episode of SNL, Rogen even "joked" about the rumors around Franco at the time, which is that he was actively grooming teenagers online. Rogen's SNL joke was: "I decided to prank James Franco. I posed as a girl on Instagram, told him I was way young. He seemed unfazed. I have a date to meet him at the Ace Hotel." In a new interview, Rogen addressed the current state of his relationship with Franco and apologized for that 2014 joke:
On Charlyne Yi's "enabler" comment: "What I can say is that I despise abuse and harassment, and I would never cover or conceal the actions of someone doing it, or knowingly put someone in a situation where they were around someone like that."

On the SNL joke: "I do look back at a joke I made on 'Saturday Night Live' in 2014 and I very much regret making that joke… It was a terrible joke, honestly. And I also look back to that interview in 2018 where I comment that I would keep working with James, and the truth is that I have not and I do not plan to right now."

On his current relationship with Franco: "I don't know if I can define that right now during this interview. I can say it, um, you know, it has changed many things in our relationship and our dynamic." In response to the Times' comment that the situation "must have been painful," Rogen said: "Yeah. But not as painful and difficult as it is for a lot of other people involved. I have no pity for myself in this situation."
I have nothing to say here, honestly. I'm not going to cape for Rogen, I think he probably laughed at some terrible sh-t back in the day and he likely did enable Franco's bad behavior and all of that is on him. He has to own that. But I do think these comments are a step in the right direction, and I hope that everyone has room to grow.
Rogen was also on the Howard Stern Show and he told a long, involved story about meeting with Tom Cruise in 2006, shortly after Suri Cruise was born. Some highlights from that:
On meeting Suri: "There was this very weird period, where he had had his child, but no one had seen his child and there was genuine speculation as to whether the child was real. I remember meeting this baby, being like, 'This poor baby doesn't know she's like the most talked about person on the planet.' Which is a lot of pressure."

On Cruise talking about Scientology at the meeting: "A few hours into the meeting, the Scientology stuff comes up. He said, 'I think the pharmaceutical industry is making me look bad.' He said, 'You should see what they do to my friend Louis Farrakhan.' I'll never forget the wording he used. 'It's like with Scientology,' he said, 'If you let me just tell you what it was really about… just give me like 20 minutes to, like, really just tell you what it was about, you would say, 'No f–king way. No f–king way.' The wording, I was like, 'Is that a good thing to be saying?'"

Rogen looked at Judd Apatow at that point: "And I'm like, 'Is he gonna bite? Am I gonna bite? Can we come out of this? Are we strong enough to have him do this to us and not be converted? I don't know if I am. I'm generally a weak-willed, weak-minded person. I would assume on the grand scale of people, if they got [Tom], what chance do I have?'"
The end of the story is just that Apatow changed the subject away from CoS and they got back to talking about work. The thing about Louis Farrakhan is wild though. The whole story is wild. I feel like a lot of Hollywood people probably have similar stories about Tom Cruise – like, Cruise is legitimately respected by his peers for his work ethic and his managerial skills. But I would love to hear Cruise costars like Emily Blunt, Ving Rhames, Simon Pegg, Cobie Smulders and more talk about how weird it is to have meetings with Cruise where he starts in on the Scientology pitch.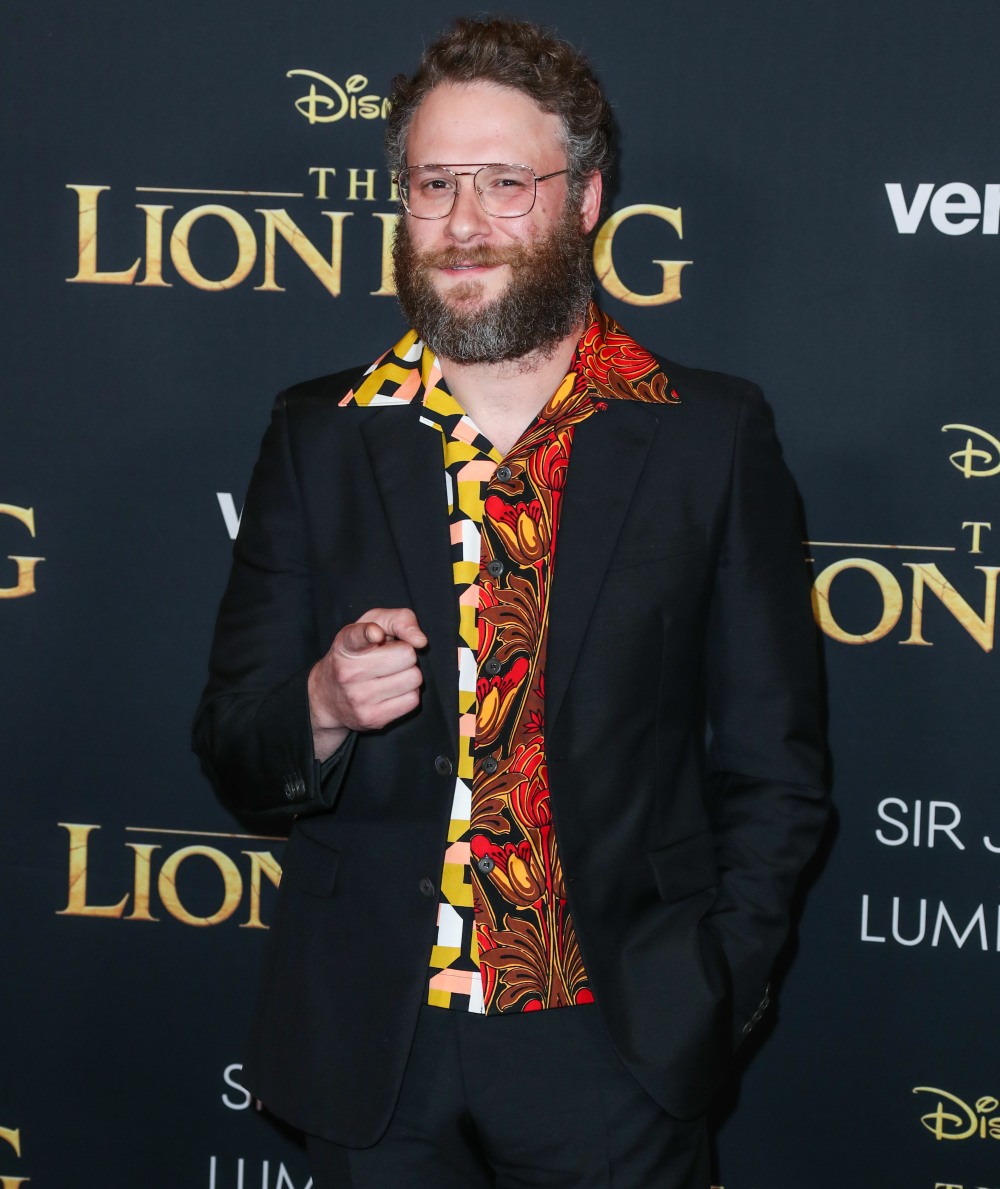 Photos courtesy of Avalon Red.