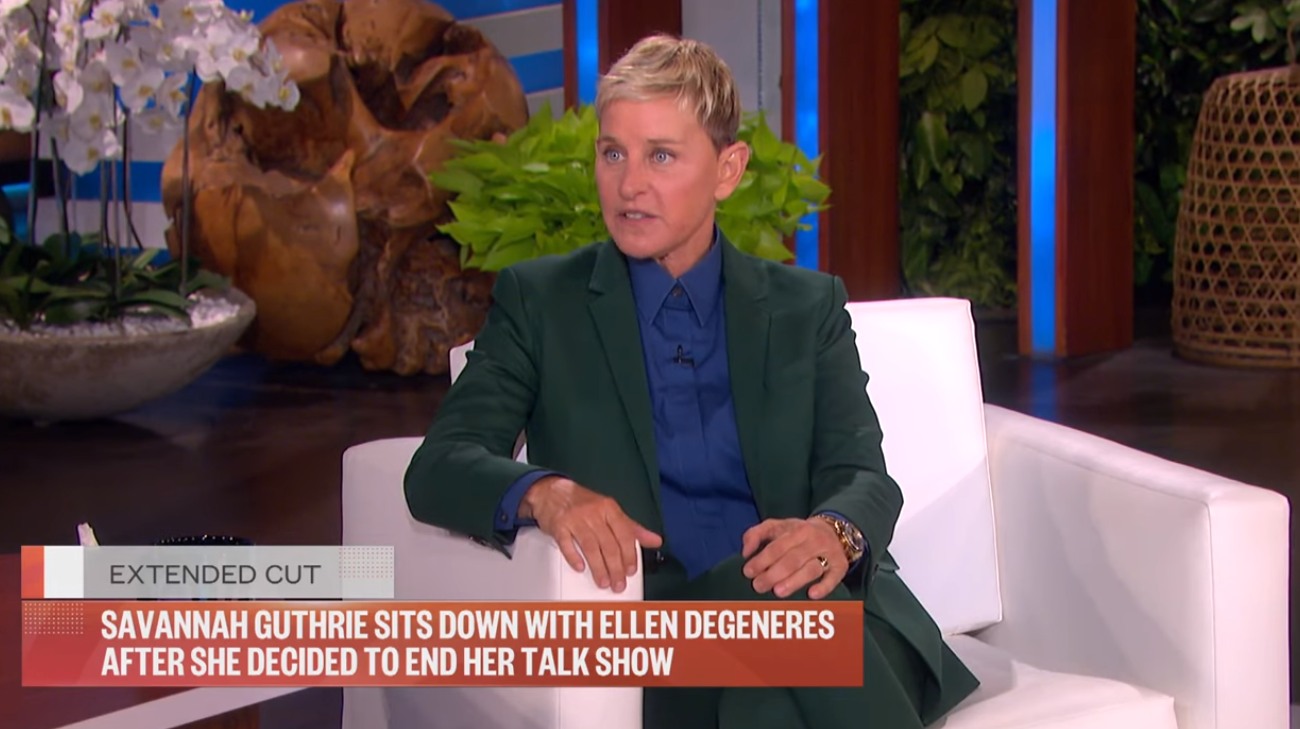 Ellen DeGeneres announced this week that she'll be stepping down from her talk show at the end of the 2021-22 season, so next summer, roughly a year from now. Ellen's news was supposed to break concurrently with her exclusive interview with Savannah Guthrie, which aired on Thursday, but someone leaked the news early and Ellen had to scramble out a statement on Wednesday. The Guthrie interview was conducted as planned, and it aired on Thursday. And whew, it's a whole-ass mess. Guthrie didn't shy away from asking Ellen if she was quitting the show because of the many accusations of the show's toxic work environment. Ellen was also asked about the many stories about her own negative, nasty behavior towards employees and regular non-famous people, stories which we heard about a lot last year. While Ellen did have to fire some of the most toxic producers on her show last year, she seems unable to admit that perhaps the buck stops with her, and that she treats people terribly. She thinks all of that was "orchestrated" to destroy her personally. No, really.
After announcing the end of her long-running daytime talk show on Wednesday, Ellen DeGeneres appeared on "Today" Thursday morning to tell Savannah Guthrie why she decided to move on and how toxic workplace allegations impacted her decision.

"If it was why I was quitting, I would have not come back this year," DeGeneres said. "I really did think about not coming back because…it was devastating. I am a kind person. I am a person who likes to make people happy. I just kept saying to [wife] Portia [de Rossi], 'If I was a fan of somebody and even if I loved them, I would think there must be some truth to it, because it's not stopping.' Right on the heels of that, I read in the press that there's a toxic work environment, which I had no idea, never saw anything that would even point to that."

When Guthrie asked DeGeneres if she felt like she was being "cancelled," the talk show host responded, "I really didn't understand it. I still don't understand it. It was too orchestrated. It was too coordinated. People get picked on, but for four months straight for me. And then for me to read in the press about a toxic work environment, when all I've ever heard from every guest that comes on the show is what a happy atmosphere this is and what a happy place this is.

"I don't know how I could have known when there's 255 employees here and there are a lot of different buildings, unless I literally stay here until the last person goes home at night," she continued. "It is my name on the show, so clearly it affects me and I have to be the one to stand up and say, 'This can't be tolerated.' But I do wish somebody would have come to me and said, 'Hey, something's going on that you should know about.'"

Ellen also said that misogyny could have played a role in the press cycle.

"How can I be an example of strength and perseverance and power if I give up and run away?" she said. "And so, it really is one of the reasons I came back. I worked really hard on myself. And also, I have to say if nobody else is saying it, it was really interesting because I'm a woman, and it did feel very misogynistic."
"And then for me to read in the press about a toxic work environment, when all I've ever heard from every guest that comes on the show is what a happy atmosphere this is…" Does… does she understand that "how guests are treated" is different from "how coworkers treat each other"? Of course the celebrity guests would have no complaints – Ellen is nice to them. The producers were nice to them. Ellen and her producers just treated the lower-level staffers like garbage.
As for the idea that it was "orchestrated"… no. It wasn't. What happened is that we were in a global pandemic and we were bored, so people began to gossip about sh-tty experiences with celebrities. Ellen's name frequently appeared in those stories. That completely democratic social media thing ended up laying the groundwork for what would be a series of reports around the toxic work environment within Ellen's show. Add to all of that, Ellen started filming her show from home and she wasn't paying her staffers. That also was part of it. Now, was it coordinated? Perhaps. But orchestrated? No. This wasn't all some trumped-up conspiracy against Ellen. It also wasn't "misogynistic," at least not from where I'm sitting.
Here's the extended interview between Ellen and Savannah Guthrie. Around the 6-minute mark is when Ellen speaks about the "orchestrated" claims of a toxic work environment and nasty personality. If anything, the video is worse than seeing all of this printed.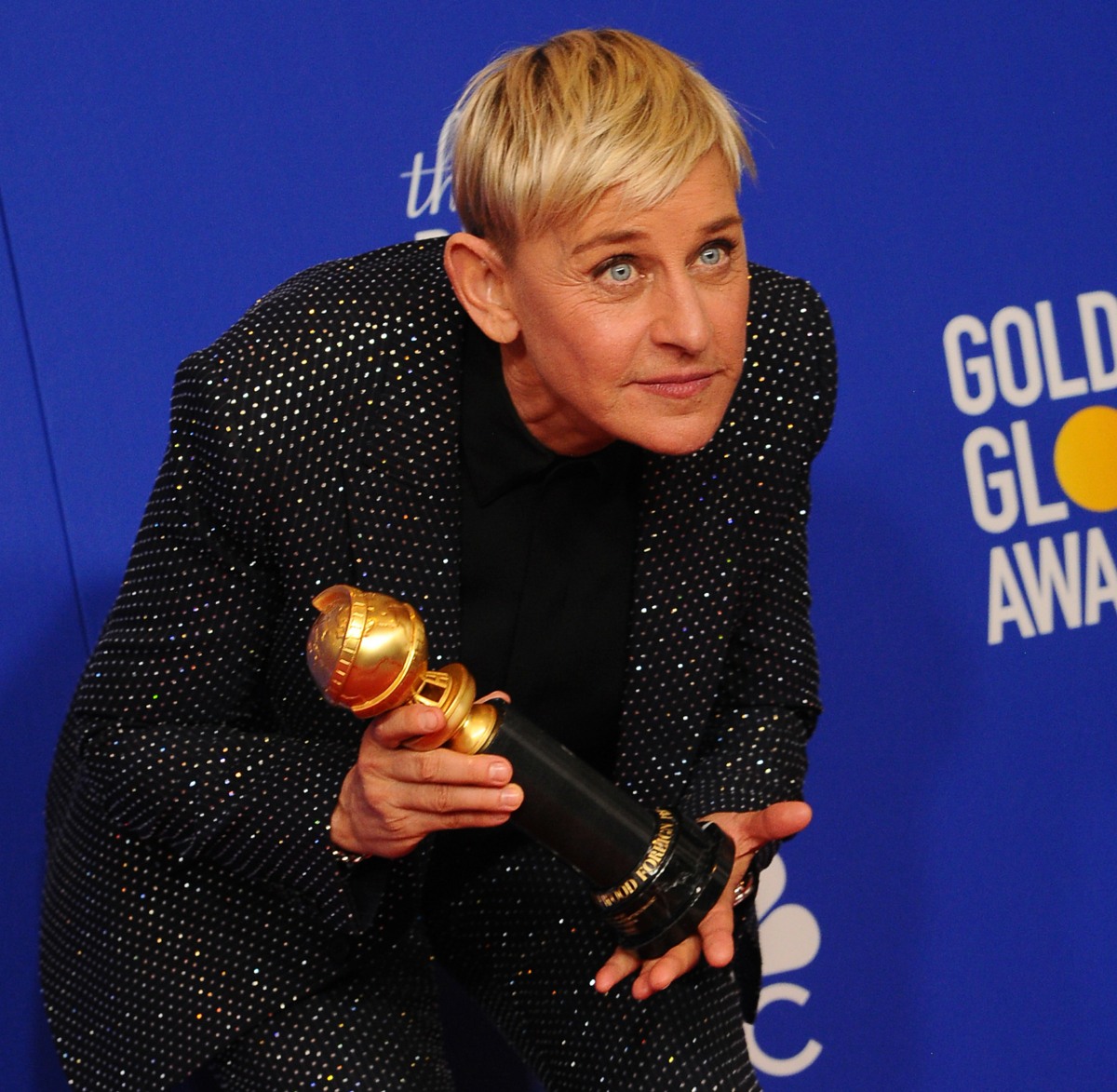 Photos courtesy of Avalon Red, NBC.