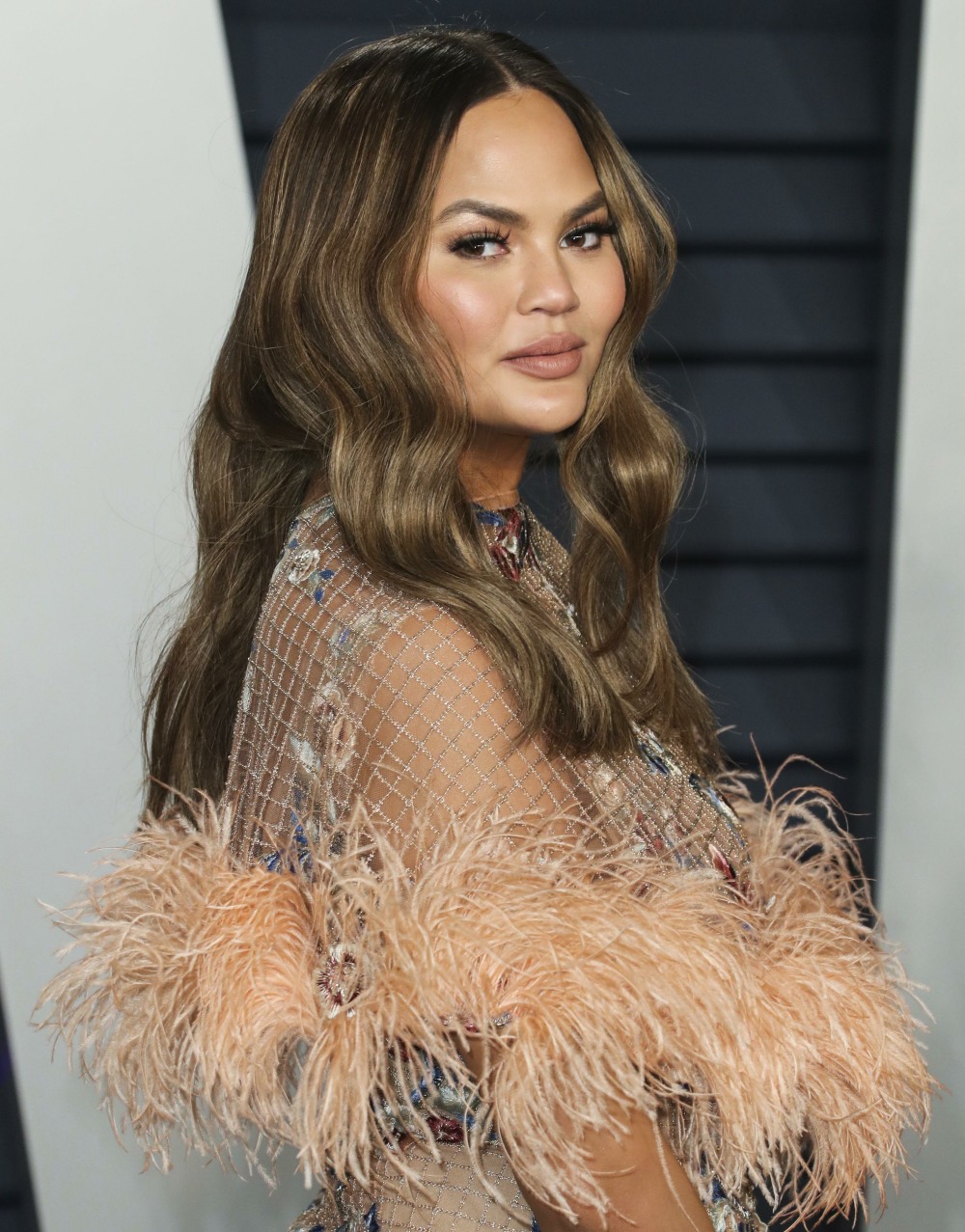 Personally, I enjoy it when terrible people find themselves in a terrible newscycle because of terrible sh-t they did years ago. Old sins cast long shadows and all that. Chrissy Teigen is marginally talented at only a few things: making an ass out of herself, being a bully and a troll, and being a huge narcissist. This week, Courtney Stodden spoke about how Chrissy Teigen had bullied and harassed them online for years. The harassment even included Teigen DMing Stodden and telling Stodden to "kill yourself." Chrissy waited 24 hours after the interview came out, probably hoping that she could ignore it and it would go away. Then she gave a sh-tty apology and didn't bother to respond to Stodden's claim that Chrissy had NOT reached out privately like Teigen claimed.
All in all, a bad week for Chrissy and she deserved it. Only the sickest minds would DM a teenager and encourage them to kill themselves. Will Chrissy have to "pay" for her years of bullsh-t though? I mean, beyond the "people talking sh-t about her on Twitter" part of it. Well, there is/was something happening with Chrissy's Target contract but it seems it had nothing to do with the Stodden issue.
Chrissy Teigen's not only feeling the heat from Courtney Stodden — Target's also made a big move … one that impacts Chrissy's bottom line. The retail giant's website shows her "Cravings by Chrissy Teigen" line of cookware has been wiped out. Target's move appeared to come as Chrissy was owning up to her past abusive behavior — DMing to suggest Courtney kill themself — issuing an apology on Twitter.

However, Target sources say the line wasn't just removed from their website this week — we're told it was yanked last month. It should be noted, Chrissy's 3 cookbooks are still available on Target's website.

You'll recall, Courtney first called out Chrissy back in March, telling us they felt Chrissy is a hypocrite for quitting Twitter over negativity on the platform. Courtney pointed out Chrissy had, years ago, heavily bullied them on Twitter. However, it turns out it's just coincidental Target dropped Chrissy's cookware from its website the very next month.

In any event, you can still find those products in other retail outlets — and some Target brick-and-mortar stores still have inventory too.

Update: Sources connected to Chrissy tell TMZ … the break-up with Target was a mutual and amicable decision reached way back in December. We're told she launched the cookware line exclusively with Target in 2018, but late last year, they decided to end the exclusivity. Now, Chrissy's hawking her cookware through e-commerce, most notably on her own website … and through several other retailers. All of these business moves were in motion long before Courtney, rightfully, raised their issues with Chrissy's treatment of them.
I didn't even know that Teigen had a cookware line at Target. Oh well, glad that it's gone. I bet Target is very pleased that they managed to exit out of Teigen's contract too, especially if it happened months before the current newscycle. I'm not sure how many current sponsorships and deals Chrissy has going right now, but just a few years ago, she and John Legend were being called a dream celebrity couple for celebrity sponsorships. Chrissy has gotten paid to shill Pampers, Tresemmé, Genesis/Hyundai and more. If I was involved with any kind of corporate decision-making process on sponsors, I would not want anything to do with Chrissy. She's not radioactive, but she's already a disaster and who needs it?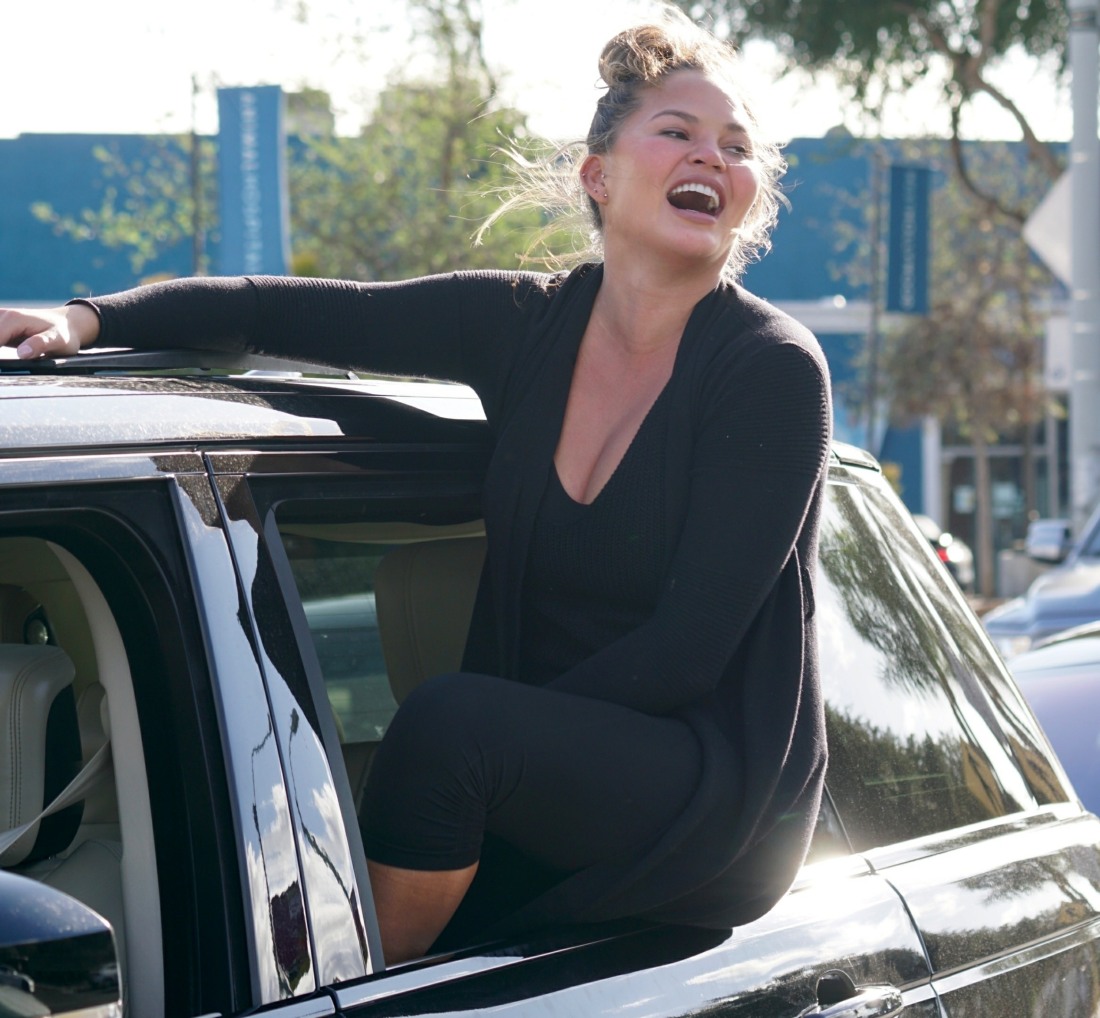 Photos courtesy of Avalon Red, Backgrid.