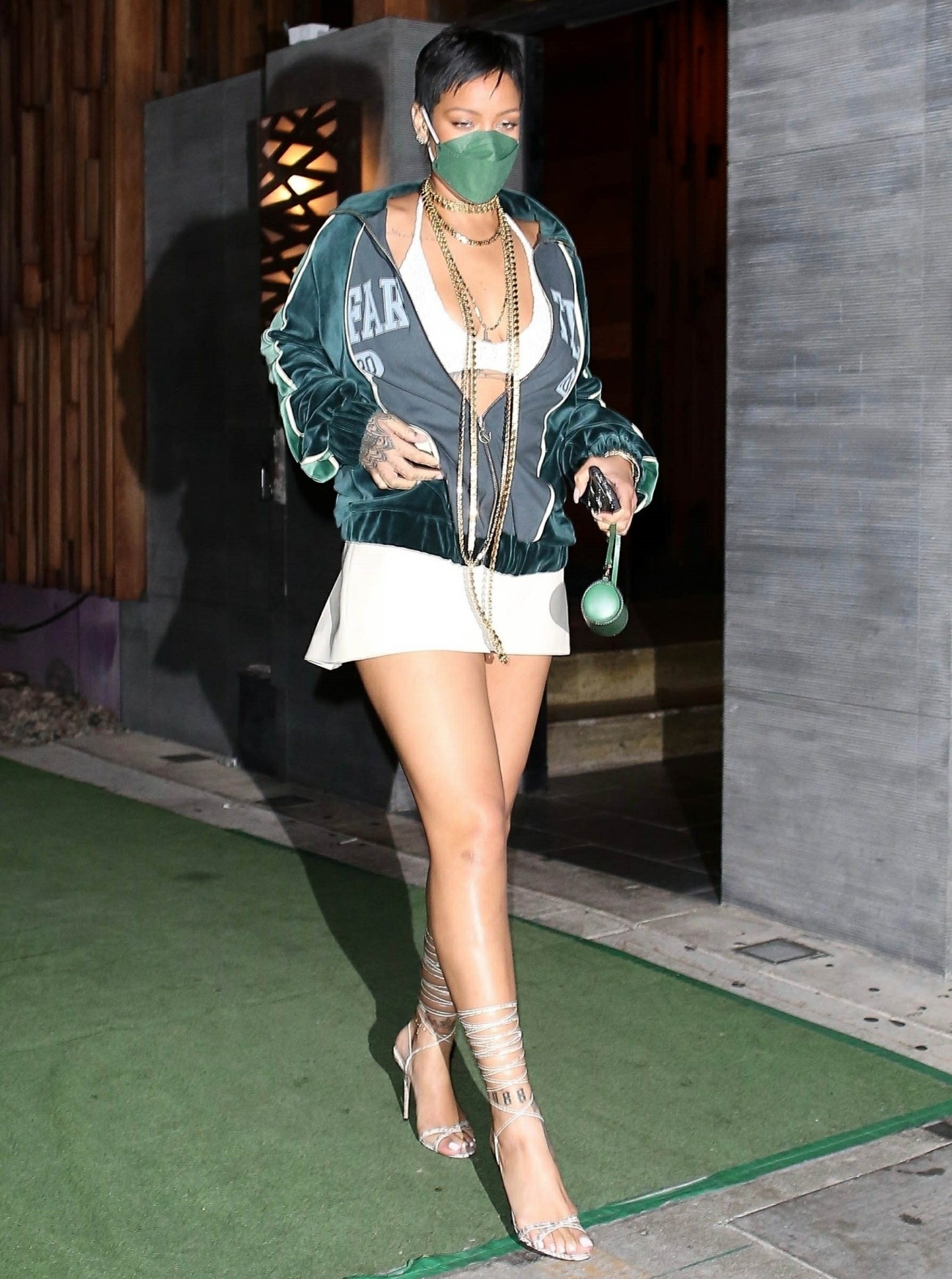 After moving to London for a few years, it seems like Rihanna is back in LA somewhat permanently? At the very least, she's been in LA for what feels like most of 2021. We know that because she steps out with some regularity, usually role modeling good mask-wearing behavior, as she goes out to dinner or hangs out with friends. For a while, Rihanna had been rocking the same long-hair look. But then in the beginning of May, suddenly Rihanna cut it all off!! We're back in a Rihanna Pixie Era!
Rihanna stepped out last night in LA. She went to Nobu with friends and she looked pretty amazing. She's lost weight over the past year, right? For a while, she seemed to embrace a curvier aesthetic and the added weight looked amazing on her. But after her split with Hassan Jameel in January 2020, she moved away from London and started losing weight. And now she's back to the pixie too, which she hasn't had in many, many years. It feels like Rihanna is one of those celebrities who will be especially wild post-pandemic? She's going to have some FUN this summer. I wonder who's on her 2021 hit list. (Also: look at her little purse!!!)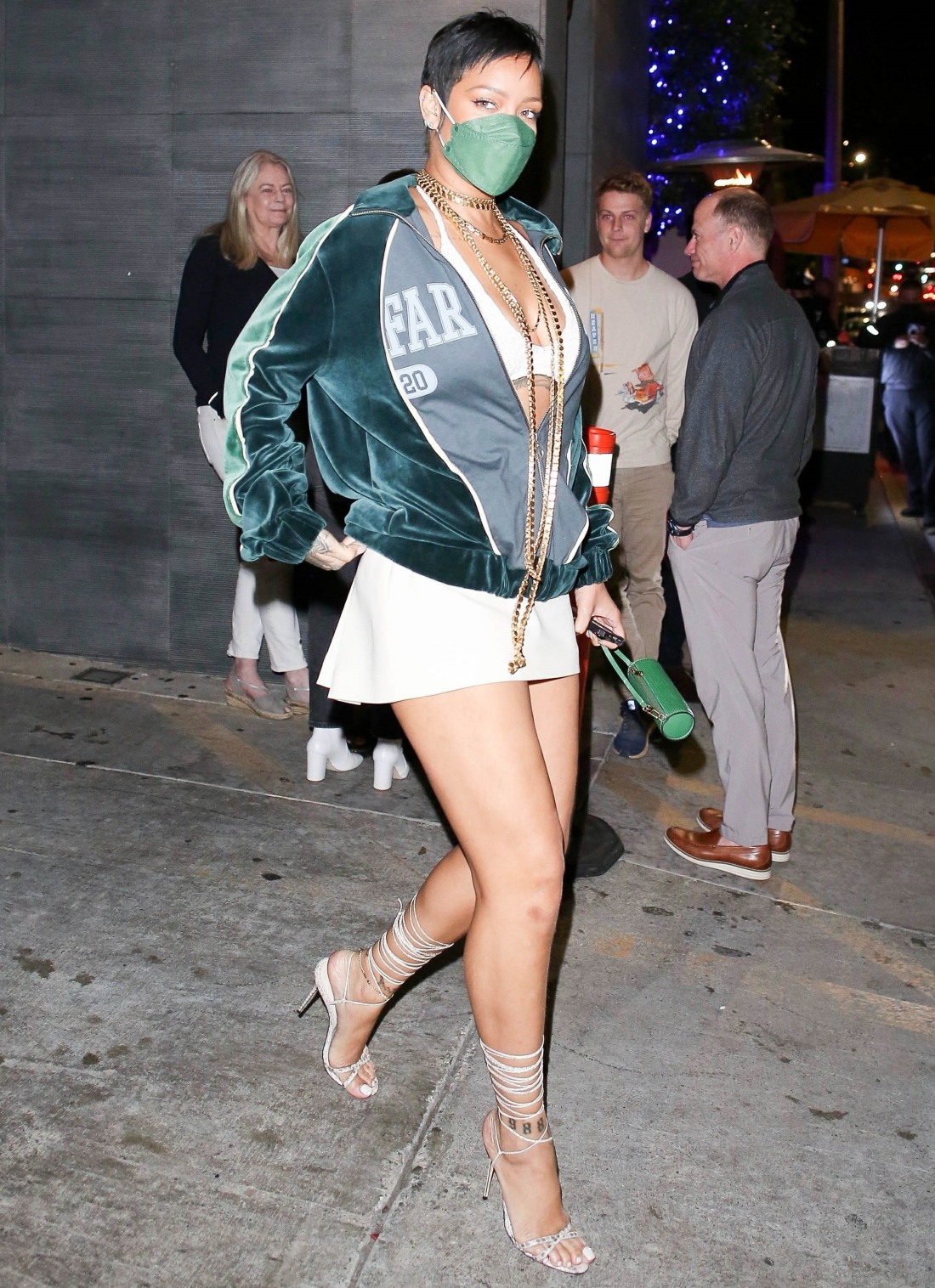 Here's a photo from May 5th, when we got the first look at her pixie. The pandemic and mask-wearing in general has finally broken Rihanna of her habit of stealing wine glasses from restaurants and leaving dinner with a to-go drink.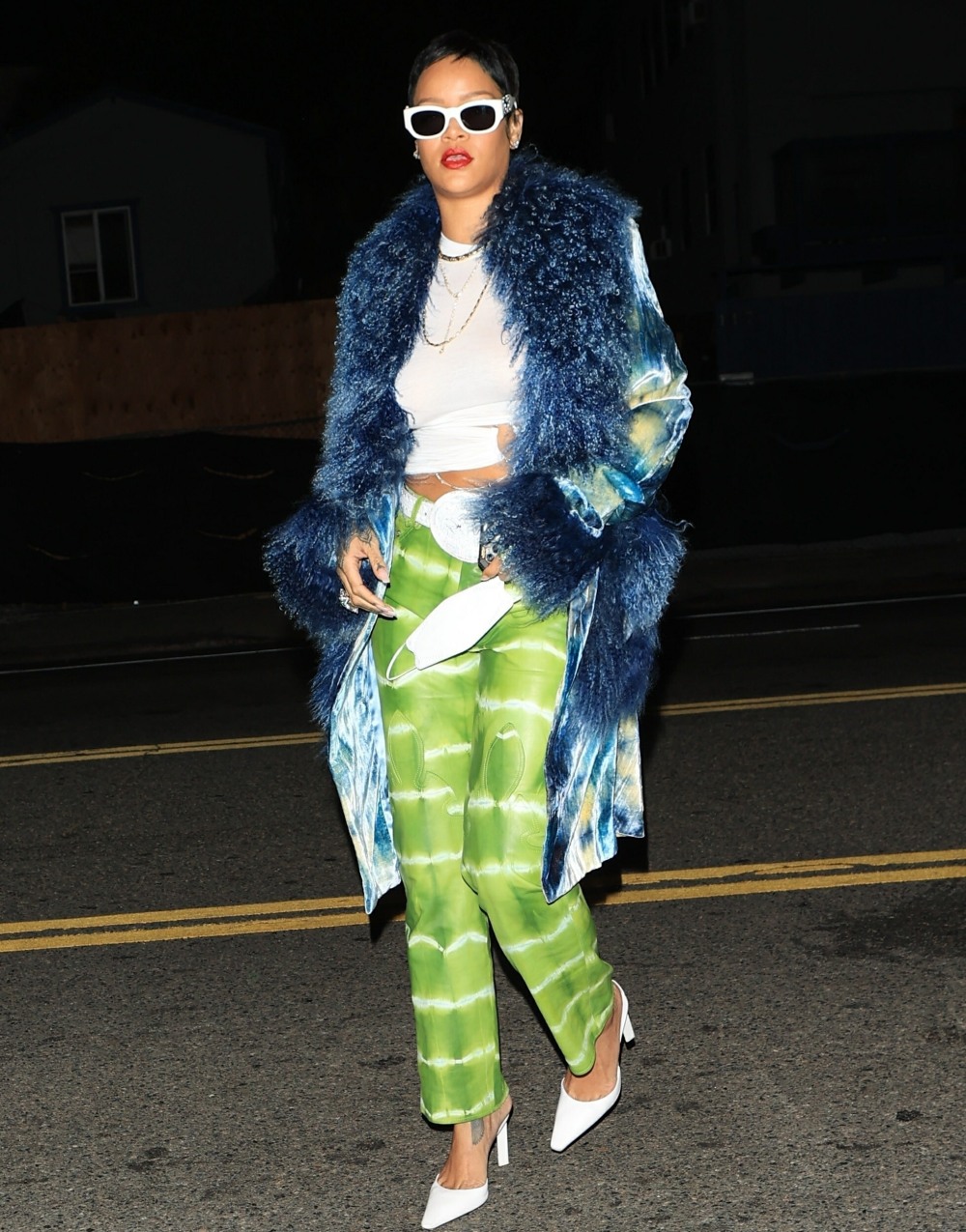 Photos courtesy of Backgrid.