The Earl and Countess of Strathearn stepped out again today in Scotland. Kate "recycled" a Massimo Dutti coat and it looks like her entire ensemble – trousers and a blouse – is made up of shades of brown. Which made the Daily Mail tug at Kate's wig a little by declaring her "Fifty shades of beige!" OMG. Sometimes they accidentally tell the truth, Kate IS "fifty shades of beige." They were seen on their way to Orkney.
Fifty shades of beige! Kate looks elegant in a recycled Massimo Dutti coat and matching neutral shades https://t.co/baDmJGDQUc

— Daily Mail U.K. (@DailyMailUK) May 25, 2021
Meanwhile, did you know Fifty Shades of Beige aka Keen Guevara aka Keen Lynchpin is going to step up and become the new "Prince Philip" of the Windsors? Girl gets praised and embiggened for picking out her own clothes, I don't think she's capable of negotiating the complicated family dynamics of the Windsor klan, but sure:
Kate Middleton is stepping into Prince Philip's shoes and acting as the 'glue' to keep The Firm together, a royal expert has claimed. Speaking to 60 Minutes Australia Vanity Fair royal editor Katie Nichol said the Duchess of Cambridge, 39, has become the royal family's 'greatest asset' and that she is 'the perfect vehicle for good PR for the family' in a difficult time.

'The royal family realise they have a really important key player here and they're bringing her centre stage,' Katie told the programme. 'I think Kate is the glue. In the same way that the Duke of Edinburgh was always the one who would help resolve family issues. He was the patriarch of the family. I see Kate stepping into that role. Trying to keep things together.'

Katie also discussed the line of succession and whether the monarchy would skip Charles and Camilla to go straight to William and Kate. She said: 'A lot of people think it would make more sense to skip a generation and let the crown move straight to William and Kate. Possibly they might prove a more popular King and Queen than Charles and Camilla. But the idea of breaking constitution and that is essentially everything the Royal Family is built upon is really something that's not going to happen. William and Kate are perfect vehicle for good PR. We've seen a different side to the royals and we've seen that with William and Kate, they've been more real and reliable. For someone that wasn't born royal she does royal incredible well, she can't put a foot wrong.'
Seriously though, is Charles ever going to shut down the Middleton PR? Is he just going to let them go on and on like this, sending out Gary Goldsmith to say that Liz and Chaz need to make way for King and Kween Keen? And now using the Middleton hagiographer to suggest that, while the constitution won't be broken, Will and Kate would be much more popular than Charles and Camilla?
As for Kate as "the new Philip" – it's been said before and no one is buying it at all. Remember that weird/hilarious People Magazine cover story last year where "sources" claimed Kate was the new Philip because she merely stands in the back and supports her spouse? A complete misreading of what Philip actually did as consort. Will and Kate think they're being clever by redefining what Charles, Philip and the Queen have actually done – W&K think that by doing that redefining, they can just step in, declare their keenness and everyone will buy it.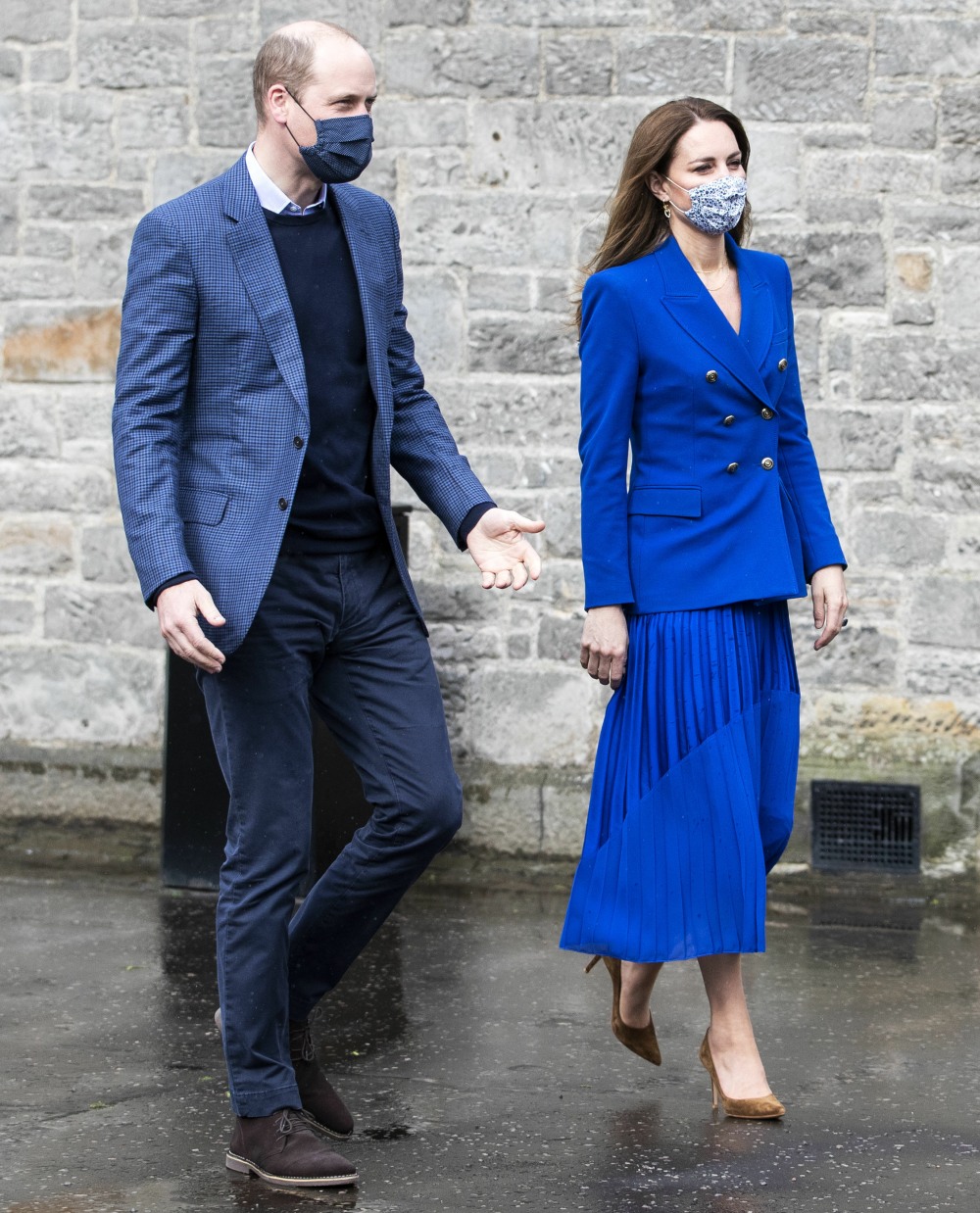 Photos courtesy of Avalon Red.