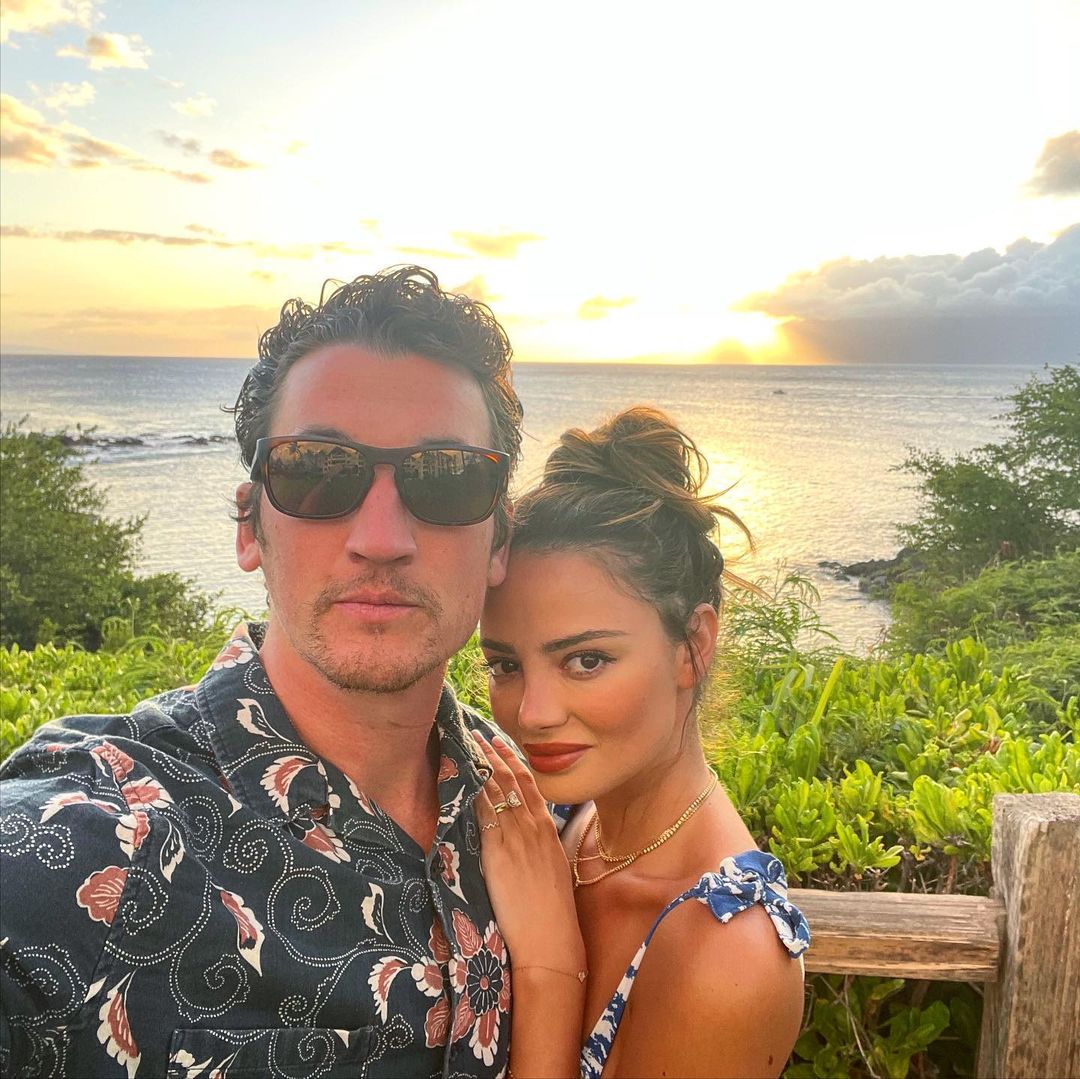 Whenever I see Miles Teller on-screen, I'm always taken aback by how he tends to tower over his costars. His height is listed as only six feet, but on-screen, he definitely seems taller and bigger. He seems like he has the kind of presence where other men just avoid f–king with him. Except that two men decided to f–k with him in Maui, where he was vacationing with his wife, Shailene Woodley and Aaron Rodgers. Miles and Keleigh were dining out and Miles got jumped in a restaurant bathroom. This was TMZ's initial story:
Miles Teller was assaulted during his vacation in Hawaii … TMZ has learned. Law enforcement sources tell TMZ … the incident occurred Wednesday at the Monkeypod Kitchen on the island of Maui, where Miles and his wife, Keleigh Sperry, were eating dinner. Sources who were at the restaurant tell TMZ, Miles was in the bathroom when a man confronted him and punched him in the face. We're told the 2 got into it outside the bathroom and Miles screamed that he was going to press charges.

Miles and Keleigh left the restaurant … he did not appear to be seriously injured.

We're told the man who punched Miles allegedly was a wedding planner who claimed Miles owed him $60,000 for services he performed for Miles' wedding in Maui back in 2019. Our eyewitnesses claim the man was complaining to Miles he had not gotten paid.

Cops confirm the incident went down Wednesday at around 7:30 PM. No one was arrested but cops say they're investigating.
Hours after TMZ's story came out, Keleigh took to her IG to say that the part about Miles owing the guy money was false, and that Miles was actually jumped by two men:
Miles Teller's wife, Keleigh Sperry Teller, is speaking out after her husband was attacked during the couple's Hawaii vacation this week. Shortly after reports surfaced Friday that the actor was punched in the face at a restaurant in Hawaii, Sperry Teller, 28, released a statement on her Instagram Story, confirming that an altercation had occurred, while disputing reports that it was over an unpaid bill.

"The story reported about Miles being punched in the face by @TMZ over 'money' is completely false," she wrote. "Miles was jumped by 2 men we have never met after they trapped him in a bathroom. It seems these same men have done this to many people and we appreciate your support Maui. This is now a criminal investigation."

Shailene Woodley, who vacationed in Hawaii with her fiancé Aaron Rodgers and the couple, also shared the message on her Instagram Story.

On Saturday, Teller tweeted in response to Pat McAfee, who mocked the actor's incident on Twitter with a clip from WWE. "I got jumped by two guys in a bathroom. Never met them before in my life but ya cool wrestling segue bud," Teller told McAfee, who later apologized.
"…Jumped by 2 men we have never met after they trapped him in a bathroom. It seems these same men have done this to many people…" Ah, so it was like a literal tourist trap scam, they were probably trying to get his wallet or his watch or something. That's really screwed up. My first thought wasn't that it was some kind of unpaid wedding vendor or some kind of horrible tourist scam. My first thought was that it could have been something like what happened to Kim Kardashian in Paris, where people were monitoring Keleigh's social media to figure out where Miles and Keleigh were and that the Tellers were directly targeted. But now it sounds like those two men regularly jump tourists. Awful.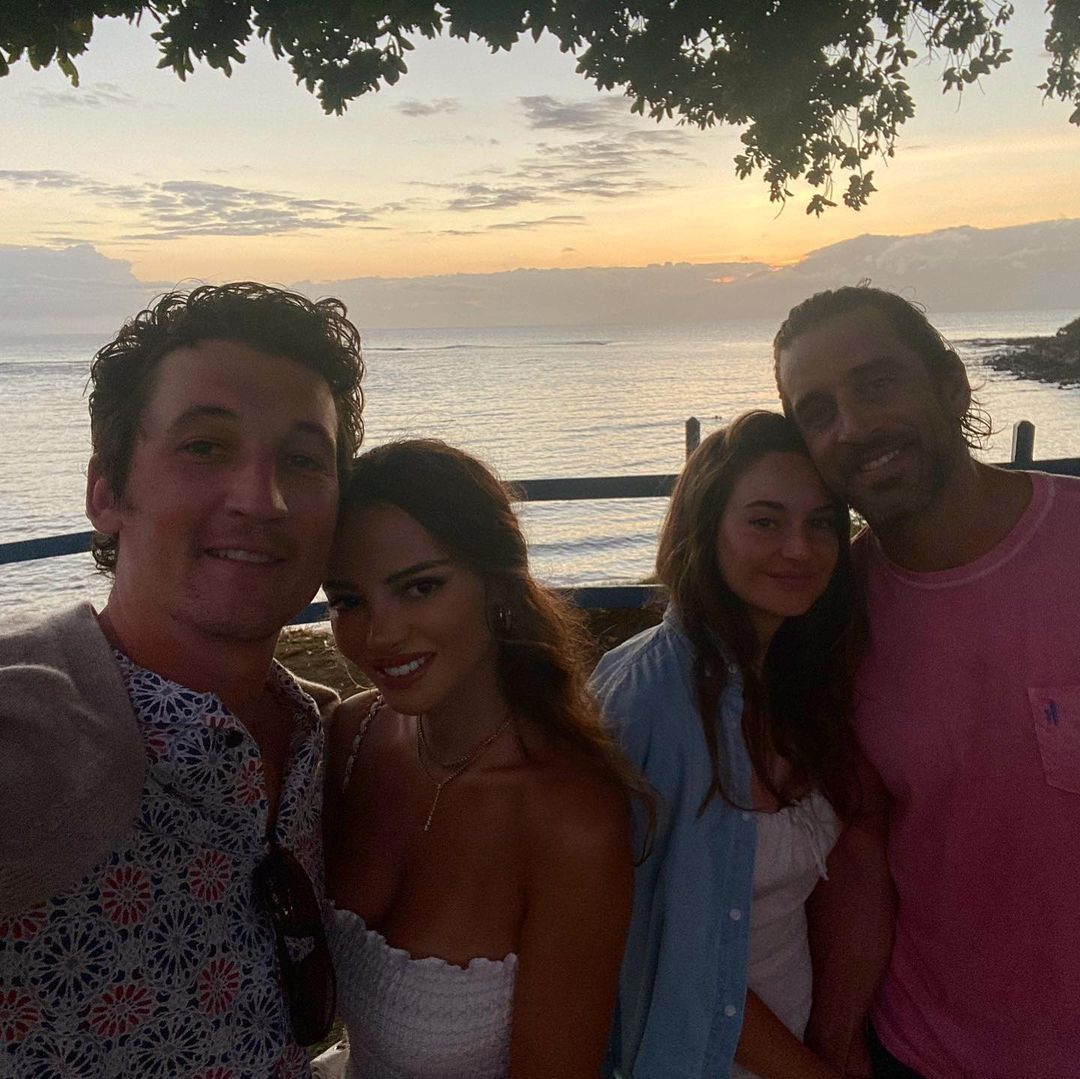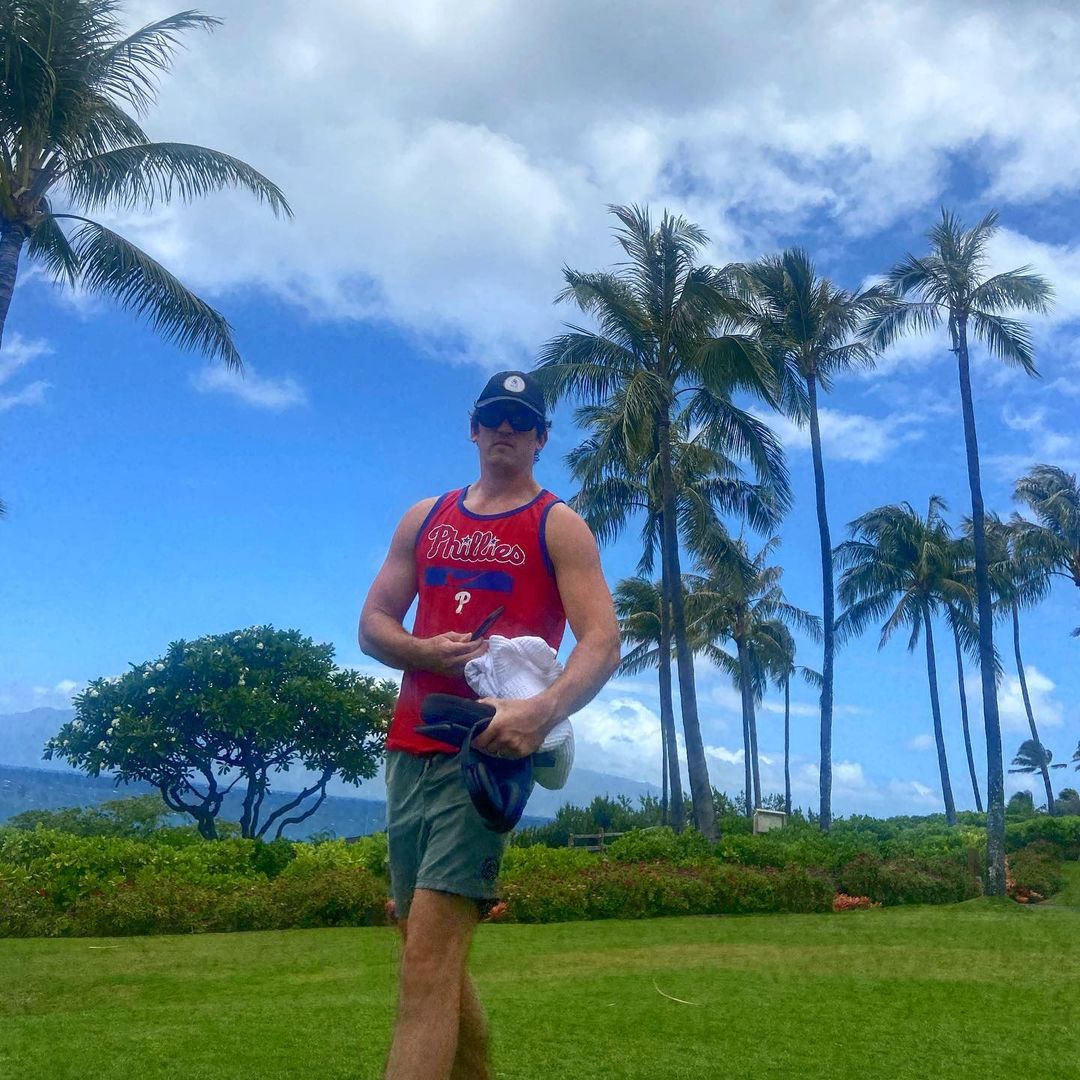 Photos courtesy of Keleigh Teller's IG.