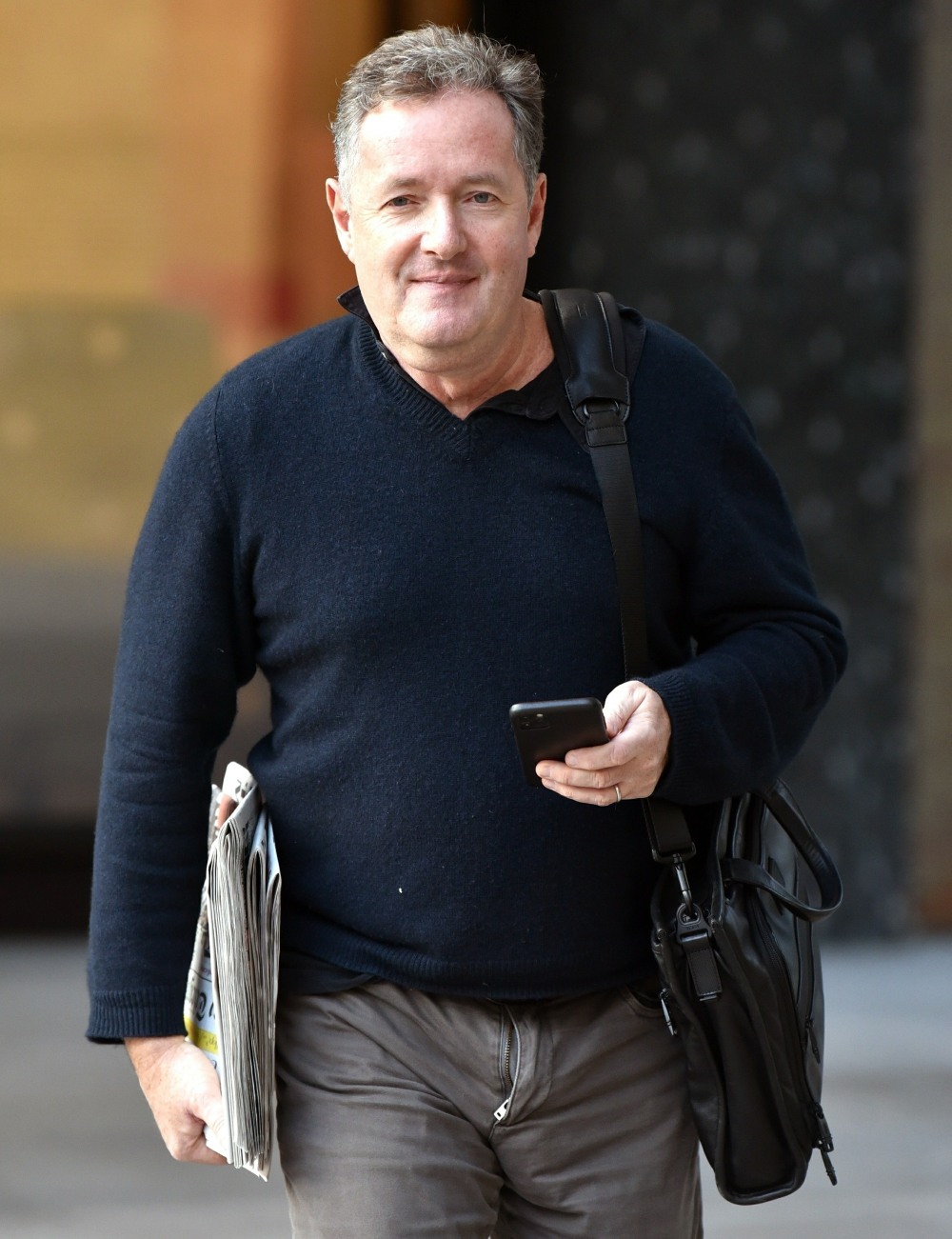 On March 9th, Piers Morgan walked off the Good Morning Britain set after Alex Beresford called him out for his unhinged-lunatic commentary on the Duchess of Sussex. Piers has not been back on GMB since – he was either fired or he quit, and producers allowed him to tell people that it was his decision to walk away rather than apologize for his comments about Meghan. We learned later that his tantrum and toxic commentary about Meghan led to the largest number of viewer complaints ever, just as we also learned that Meghan herself complained about Piers that week in a call to the ITV network boss. Still, British viewers loved or loved-to-hate-watch Piers, because GMB's ratings have struggled since he "quit." And now Piers is trying to make it sound like ITV is close to hiring him back:
Panicked ITV chiefs have contacted Piers Morgan over a shock return to Good Morning Britain. It follows a ratings slump since the outspoken presenter, 56, left the ITV breakfast show in March in a row over his comments about Meghan.

Piers revealed: "They reached out — there have been approaches. Never say never."

Fans deserted the ITV breakfast show in their droves following his dismissal for refusing to apologise to Meghan Markle. In his first newspaper interview since leaving, the presenter, 56, says: "I have no doubt I could take the ratings back to where I left them — but the doubt is, would anyone be allowed to do it that way again? I was hired to give very strong, honestly held opinions, which I did. But in the end I was asked to apologise for a genuinely held opinion."

Piers's view was that Meghan repeatedly lied during a bombshell TV interview with Oprah Winfrey and badly besmirched the Royal Family.

Now he has revealed panicked ITV bosses have approached him to return to GMB. In what would be a staggering U-turn, the outspoken presenter was contacted to see if he would consider coming back.

Piers says: "I have had some quite random third-party feelers put out to see if I would consider a return to the show. I don't want to say on the record who, but a pretty close third-party . . .  As the Americans say, they reached out — there have been approaches to test the water in the wake of their obvious ratings issues. It makes me sad to see all the hard work we did to beat the BBC in viewing numbers evaporate so fast. It's their problem to work out . . . but never say never."

Saturday, Piers posed with a copy of the Sun's exclusive story that he had been approached to return, writing: "Well now…. 😎."
CB and I talked about this Piers stuff in a Gossip with Celebitchy podcast in April, and we talked about how asinine it is that a major British television network allowed Piers to rant and verbally attack a woman for the better part of four years without the network ever shutting him down. It's unthinkable to me, as an American, to think of a network television morning show host behaving in such a vile way and that there would be no push back or consequences from corporate sponsors, from TV executives or from the public. Matt Lauer was a disgusting harasser and alleged rapist behind-the-scenes, but whenever his toxicity seeped into his on-air persona, people pushed back and called him out. And once Lauer was gone, he stayed gone from the Today Show. That's the only real comparison I have, because it is so bewildering to me that British viewers are mad that a morning show host isn't being a vile misogynist on-air every morning.
If Piers does find his way back on a network TV show, I guess we know that he has the full support of the Windsor klan though. Especially a certain keen couple.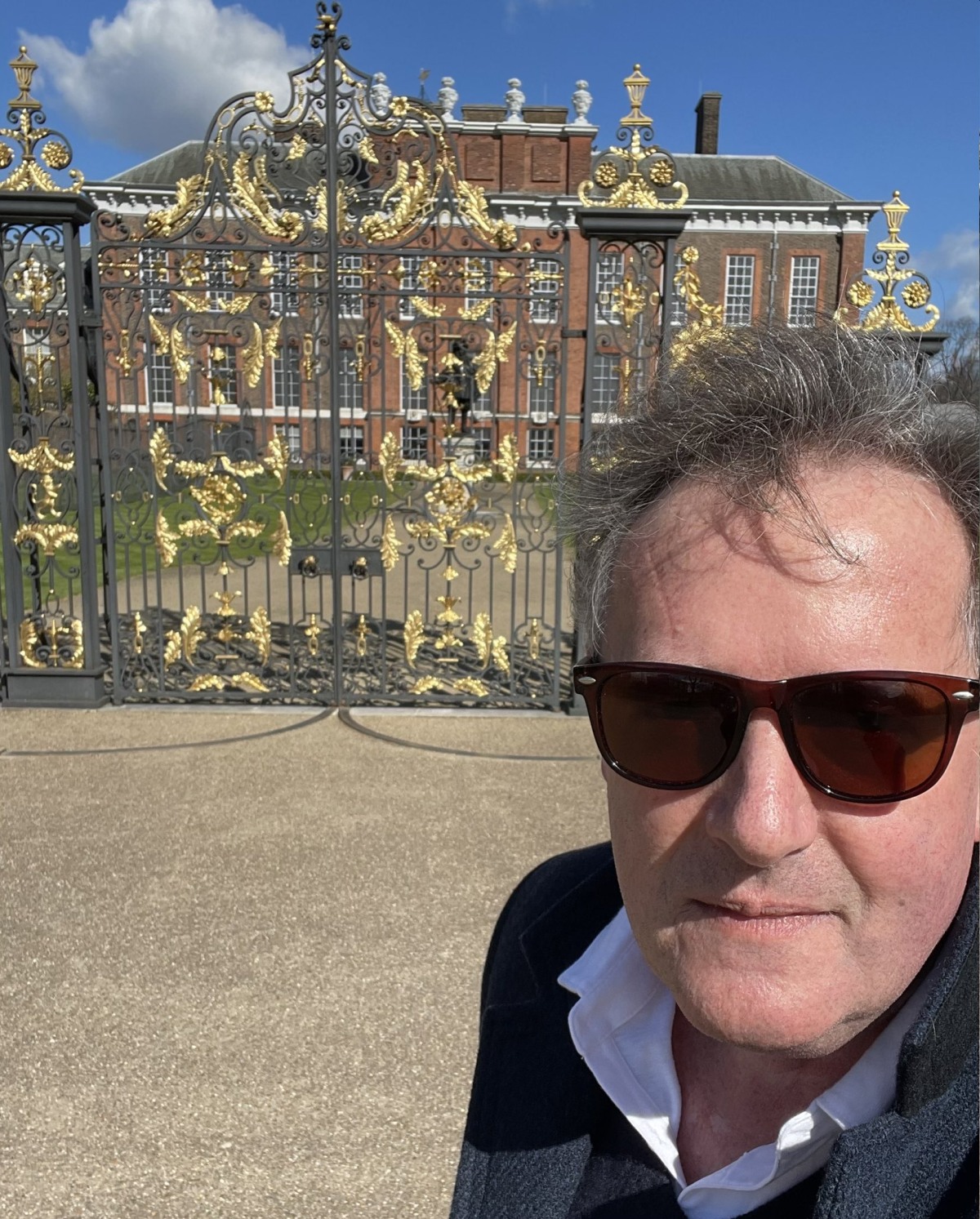 Photos courtesy of Avalon Red, Twitter, Backgrid.