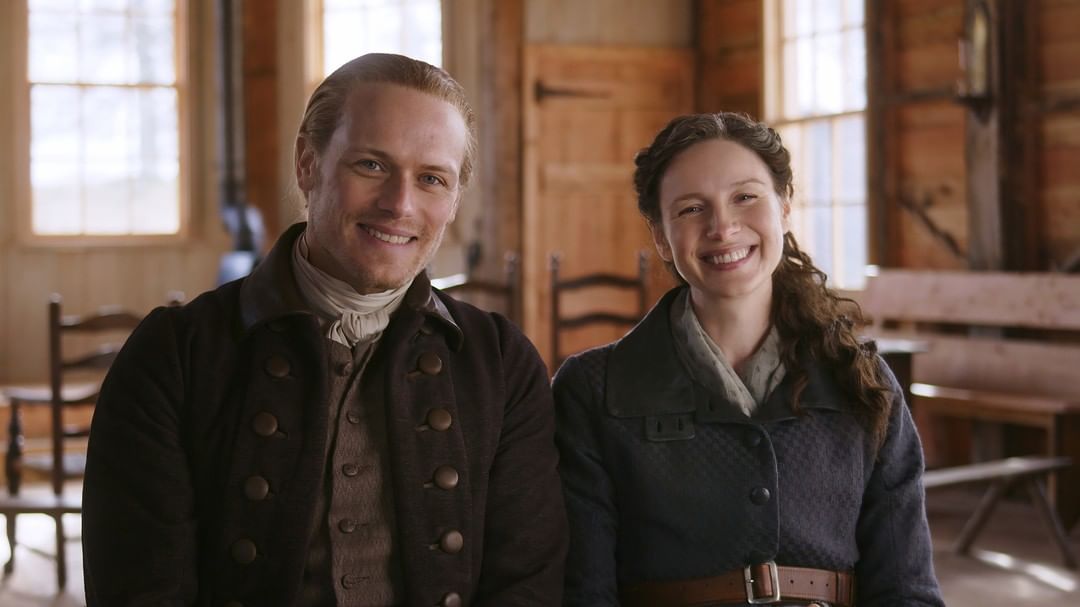 Droughtlander is almost over ya'll and I couldn't be more excited. Starz confirmed that Outlander season six will wrap filming this week and the show's star, Sam Heughan, confirmed on Tuesday, World Outlander Day, that they were done filming. Starz also confirmed that season six of Outlander will be released early in 2022. We are almost in the home stretch. This has been the longest wait Outlander fans have had for a new season. Thanks COVID. We still have several months before we find out what happens to Claire and Jamie in the New World. But we've been promised a 90-minute extended first episode for all our troubles. Below are a few more details from The Wrap:
Sorry, that's as specific as we're getting right now in terms of timing. Whenever it happens, the eight-episode sixth season will kick off with a 90-minute premiere.

"Outlander" Season 6 sees a continuation of Claire and Jamie's fight to protect those they love, as they navigate the trials and tribulations of life in colonial America, according to Starz. Establishing a home in the New World is by no means an easy task, particularly in the wild backcountry of North Carolina – and perhaps most significantly – during a period of dramatic political upheaval. The Frasers strive to maintain peace and flourish within a society which – as Claire knows all too well – is unwittingly marching towards Revolution.

"We are excited to get into the editing room to work on bringing the fans one step closer to reuniting with the family back on Fraser's Ridge," Matthew B. Roberts, "Outlander" showrunner, said in a statement. "Filming in 2021 has presented an unprecedented set of challenges which led us to the decision to truncate the season in order to bring the fans the most vibrant and dynamic season as soon as possible. Dinna fash, we will then film an extended season seven with 16 episodes next year as life returns to normalcy."

"We are committed to telling the story fully with gripping and bold storylines in the upcoming eight-episode season that introduces viewers to new characters including Tom, Allan and Malva Christie (Mark Lewis-Jones, Alexander Vlahos and Jessica Reynolds) who create tension on the Ridge," Christina Davis, president of original programming for Starz, added. "We can't wait for viewers to see the exciting sixth season that reflects the Starz #TakeTheLead initiative through unapologetic storytelling and powerful female characters."
Of course we ended season five with a lot of rape and mayhem. Outlander is literally the only show for which I tolerate the degradation of women. There is a lot of violence and sometimes I struggle with it. The fantasy world of Outlander and Claire and Jamie's love keeps me returning every season. It has also been amazing to travel through time to before these lands were the United States. I have read the books up to book four so maybe I can finish the series before season six drops. I am also glad to hear that the show has been renewed for season seven.
I am looking forward to season six. If I am not mistaken it will be based on the American Revolution, so the British are coming and there will be a lot of red coat action. I always feel conflicted about the American Revolution. On one hand, if the British would have won, my enslaved ancestors would have been freed one hundred years earlier. However I am not sure what a British-controlled America would have been like seeing that Britain is STILL grappling with racism and their hand in the last few hundred years of world history. All I know is, it's gonna be a wild wide, Jamie is fine, and I'm parched.
The news is out! It's #WorldOutlanderDay and what better day to announce that Season 6 is wrapping this week and will be premiering in early 2022 with a 90-minute premiere episode! @Outlander_STARZ pic.twitter.com/Cxj4MKyYn6

— Maril Davis (@TallShipProds) June 1, 2021
THATS A WRAP!!!!

Well… on Friday.

Season 6 @Outlander_STARZ is FINISHED!
We have an extended length first ep for you too.
This season will be 8eps with an extended season 7….
Much to celebrate!
😘🥃 pic.twitter.com/R1qNiXHLcJ

— Sam Heughan (@SamHeughan) June 1, 2021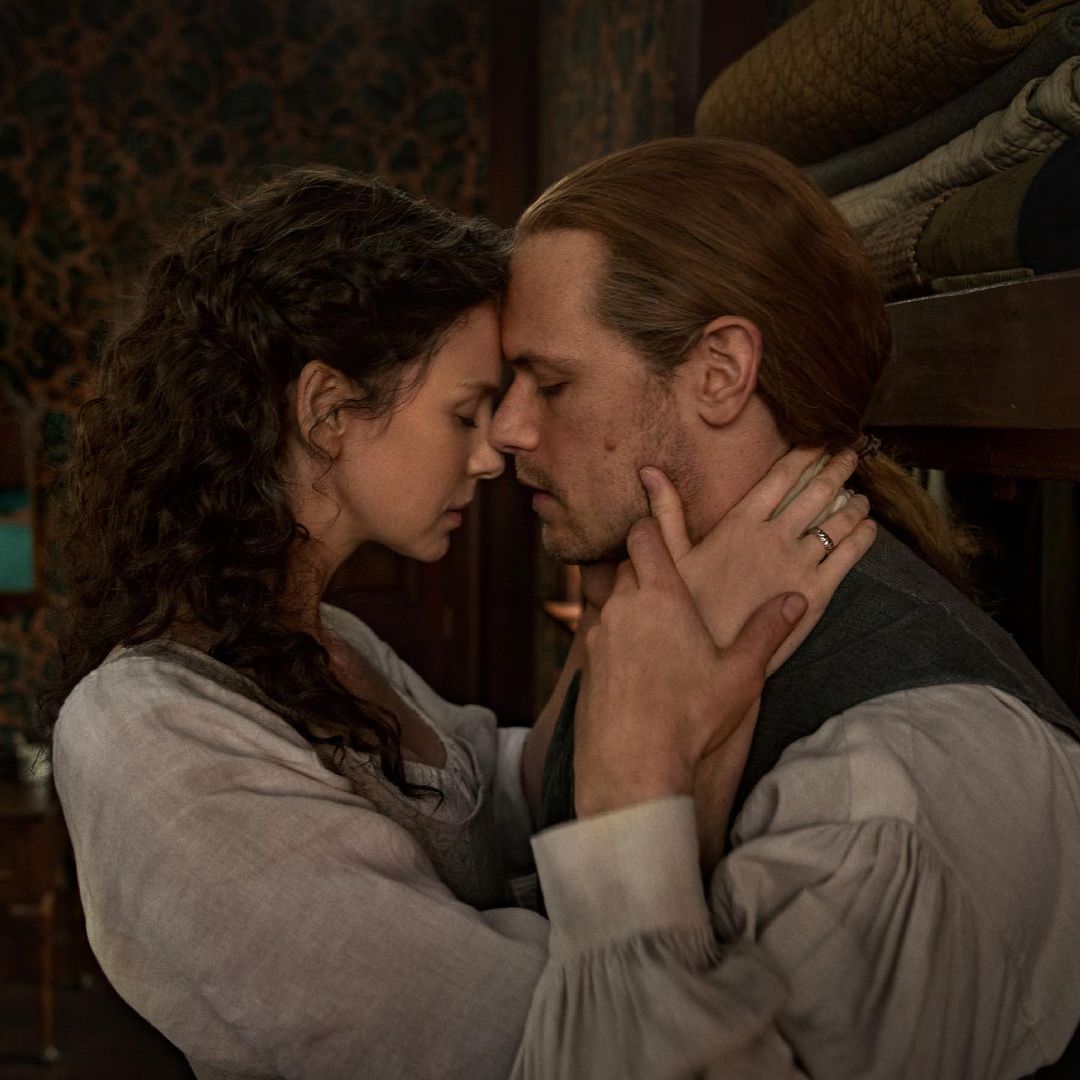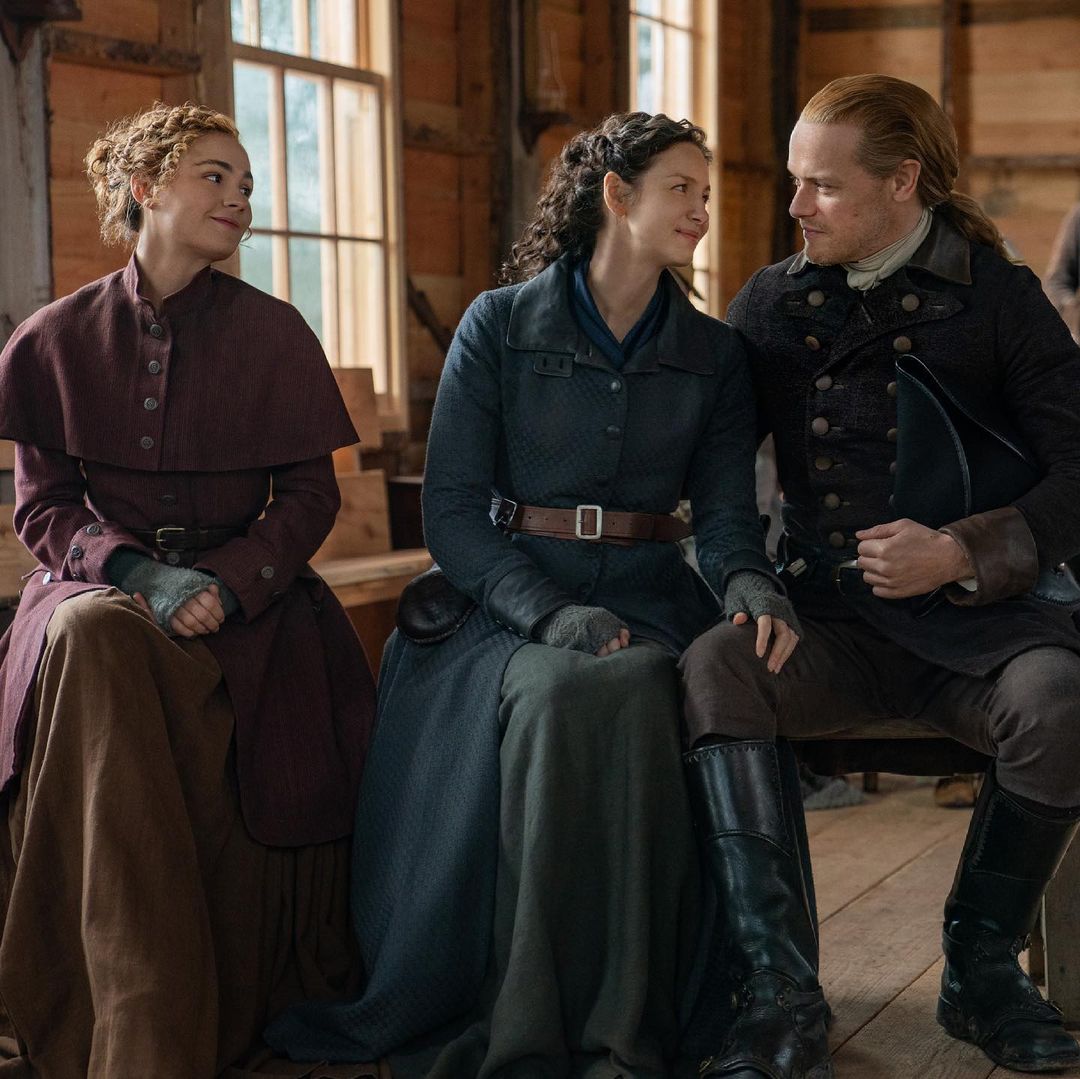 Photos credit: Starz via Instagram