The Friends reunion on HBO Max has definitely added to this year's "2002 time loop" gossip vibe, as headlines and stories abound in the year of our lord Beyonce 2021. Even when Friends originally aired, there were always conversations about the lack of diversity in the main cast. David Schwimmer was asked about it years ago in an interview, and he spoke about how from the very beginning of the show, he went to producers and asked that Ross date more women of color, and that they bring more diversity into the show with the guest stars. He was successful at times, and not so successful at times. With the reunion and the press around it, the creators and producers are once again being asked why they did an all-white show:
Over the years, Friends has faced criticism for its lack of diversity, particularly its all-white, heteronormative lead cast. In an interview with The Hollywood Reporter pegged to the premiere of the show's highly-anticipated HBO Max reunion special, the creators and executive producers of Friends weighed in on the sitcom's diversity issues.

"There are many things that I could say if I only knew then what I know now," co-creator Marta Kauffman said of the issue. "Back then, there was no conscious decision. We saw people of every race, religion, color. These were the six people we cast. So, it was certainly not conscious."

Kevin Bright, who served as executive producer and director on the series, recalled considering a diverse pool of actors for the roles of Chandler and Phoebe in particular, but ultimately defended the casting decisions that were made. "It's important for today's shows to be reflective of the ways society truly is," he said. "But for our experience, the three of us, that may have been our experience when we were young and in New York. But we didn't intend to have an all-white cast. That was not the goal, either. Obviously, the chemistry between these six actors speaks for itself.

Bright went on to say that, if Friends made today, "I don't imagine they would probably end up being an all-white cast," but stopped short of expressing regret about the issue.

"I don't have any regrets other than hindsight," he said. "I would have been insane not to hire those six actors. What can I say? I wish Lisa was Black? I've loved this cast. I loved the show and I loved the experience. I know Marta [Kauffman] has a different feeling about it. I think it affects us all."

Kauffman, for her part, did indeed express different feelings about the issue and admitted to harboring some regret over the lack of diversity in the cast and for her role in perpetuating lack of representation in the entertainment industry. "There are probably a hundred things I would have done differently," she said when asked about what she would do differently in making the series. "I've talked about it in the past and I do have very strong feelings about my participation in a system, but it comes down to I didn't know what I didn't know."
There's no way to go back and do it all over again, and I also think that producers absolutely knew that they captured the "lightning in a bottle" with those six actors and their chemistry together. But yeah, it was a conscious choice to go with an all-white cast. It was a conscious choice made in 1993-94 to have an all-white cast. Looking back on television of that era, TV shows were segregated, especially on network television – there were shows with majority-Black casts and shows with all-white casts. That was just the way it was done on network television back then like 95% of the time. I think that's how Friends should be explained in the current cultural moment: Friends was of its time.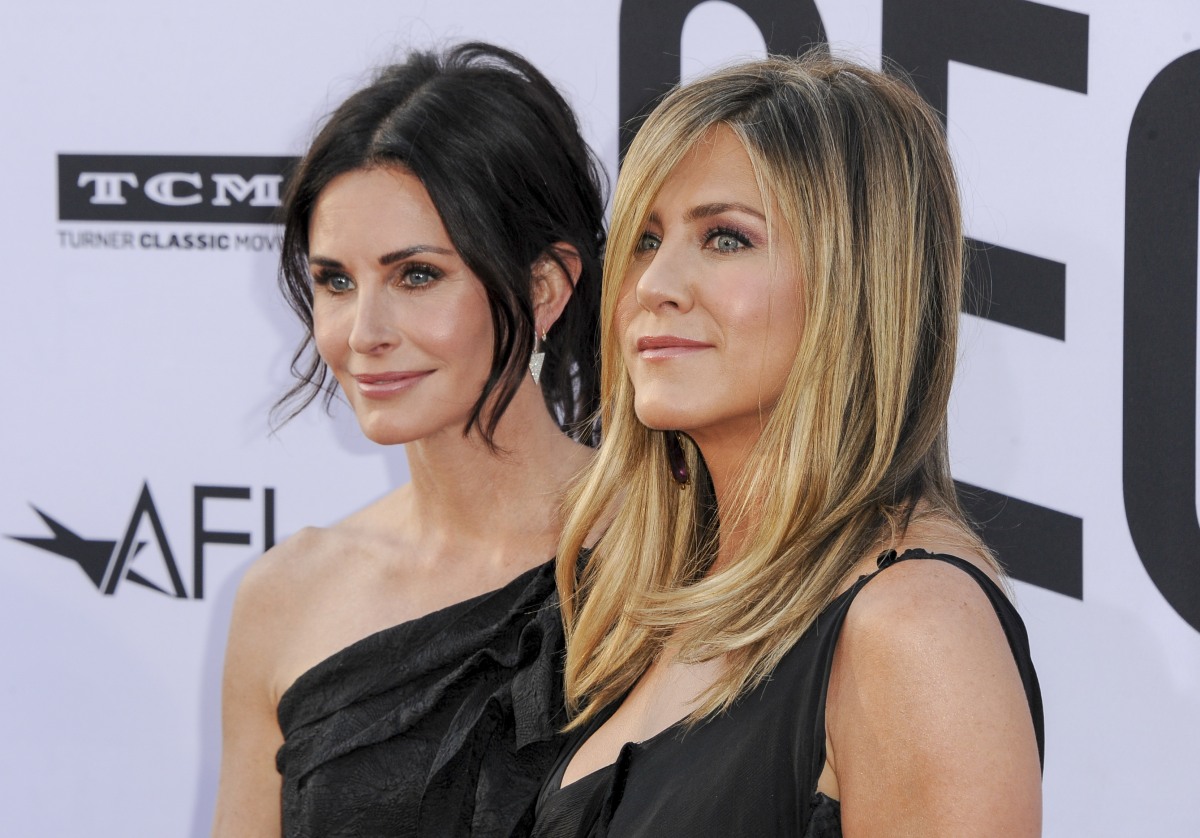 Photos courtesy of Avalon Red.