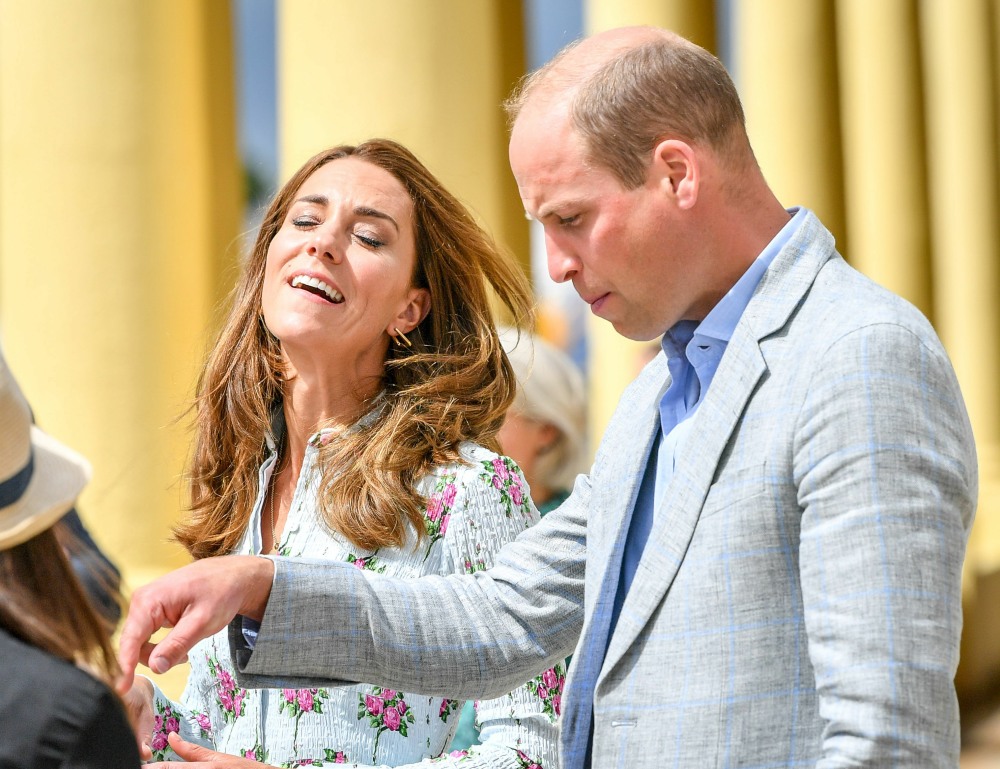 Last month, the Duke and Duchess of Cambridge launched their new keen YouTube channel, for all of their keen vlogging. If you've been following William and Kate's social media over the years, their YouTube channel wasn't any kind of surprise. They've leaned into "creating exclusive content" for their social media ever since… um, 2018. Before then, the Keens' social media looked amateurish and half-assed, big surprise. But as soon as they had competition, well, you know the rest. Now, suddenly, KateTube is a challenger for "MegFlix" and royal commentators are suddenly excited about the kind of revenue Will and Kate might make from their channel. Will and Kate are also trying to get credit for seeing the wisdom of social media and vlogging *before* Meghan and Harry. I sh-t you not. From Grazia:
The Cambridges' strategy has been years in the making. 'This has long been on their agenda, for William and Kate but also for the whole family,' says Katie Nicholl, author of Kate: The Future Queen. 'There has been a plan in place for the royal family to go digital for some time. Those changes have taken place at a relatively slow and stable pace, but the pandemic really moved things forward. Engaging with a young audience is a way of safeguarding the family.If you can get the masses behind you, then the future of the monarchy is secure.'

Whether W&K are copykeening Harry & Meghan. 'Digital and social strategies predate Meghan's arrival in the family,' insists Nicholl. 'A source in the household said years ago that they knew that social media would be the way of the future, and that they would have to embrace that digital medium. But the Sussexes were so hot on social media that it accelerated things. You have to give credit where it's due: Harry and Megan showed how successful it could be.'

Kate is the one hiring their social media team? Kate was so impressed with Meghan and Harry's work that she hired David Watkins, their digital head, when their move to the US made his role redundant. And last month the Cambridges advertised for a senior communications officer, skilled in telling stories across all platforms, to join their growing team of savvy advisers. 'When it comes to recruiting new staff, digital skills and being fluent on social media is absolutely top of the list as far as the Cambridges are concerned,' Katie says. 'They're investing in it and, so far, it has been proven to be a success.'

A royal source insists Kate is directing the communications strategy: A royal source, however, makes it clear that despite the support of experts, Kate is very much leading the charge when it comes to deciding on concepts and settling on the right tone. 'The Hold Still phone calls where the Duchess of Cambridge spoke with participants in the photography project were firmly her idea,' they explain of the first series of videos to hit the couple's YouTube account. 'And the videos showing her leaving copies of the book for members of the public to find was inspired by something actor Emma Watson has done in the past: the duchess has watched and learned from past successes, taken advice and improved on ideas, and has thoroughly enjoyed it. We're really going to see her grow and evolve in the coming months and years: expect intimate video diaries, light-hearted behind-the-scenes clips and informal new ways of marking royal milestones and birthdays.

Nick Rogers, founder of PR and influencer marketing agency The Cast, on the Keens: 'The most successful people, generally, on social media are those who behave and conduct themselves with integrity and with truthfulness. The younger audiences are very savvy to authenticity, so William and Kate won't want to stray too far away from who they really are. There is a tension. There are people who believe that the royal family shouldn't necessarily be the next Kardashians, and that we don't want to see the ins and outs of their lives. They are treading a fine line when it comes to relatability, but so far they're doing it well.'
Katie Nicholl kissing Kate's ass is nothing new, but crediting Kate with the Cambridges' social media strategy entirely and with their online communications? Well, that's going to come back to bite. Not that I doubt it entirely – the social media projects around Kate's sad little Five Big Questions showed a frivolity and superficiality which I completely believe came from Kate. Her staffers were trying to put a bow on Kate's lazy f–king project and all they could come up with were cutesy little videos and pie charts!! And the very idea that Kate was super-keen about social media before Meghan came around? LOL. No. She wasn't. She got keen in a hurry when she saw what Meghan was doing.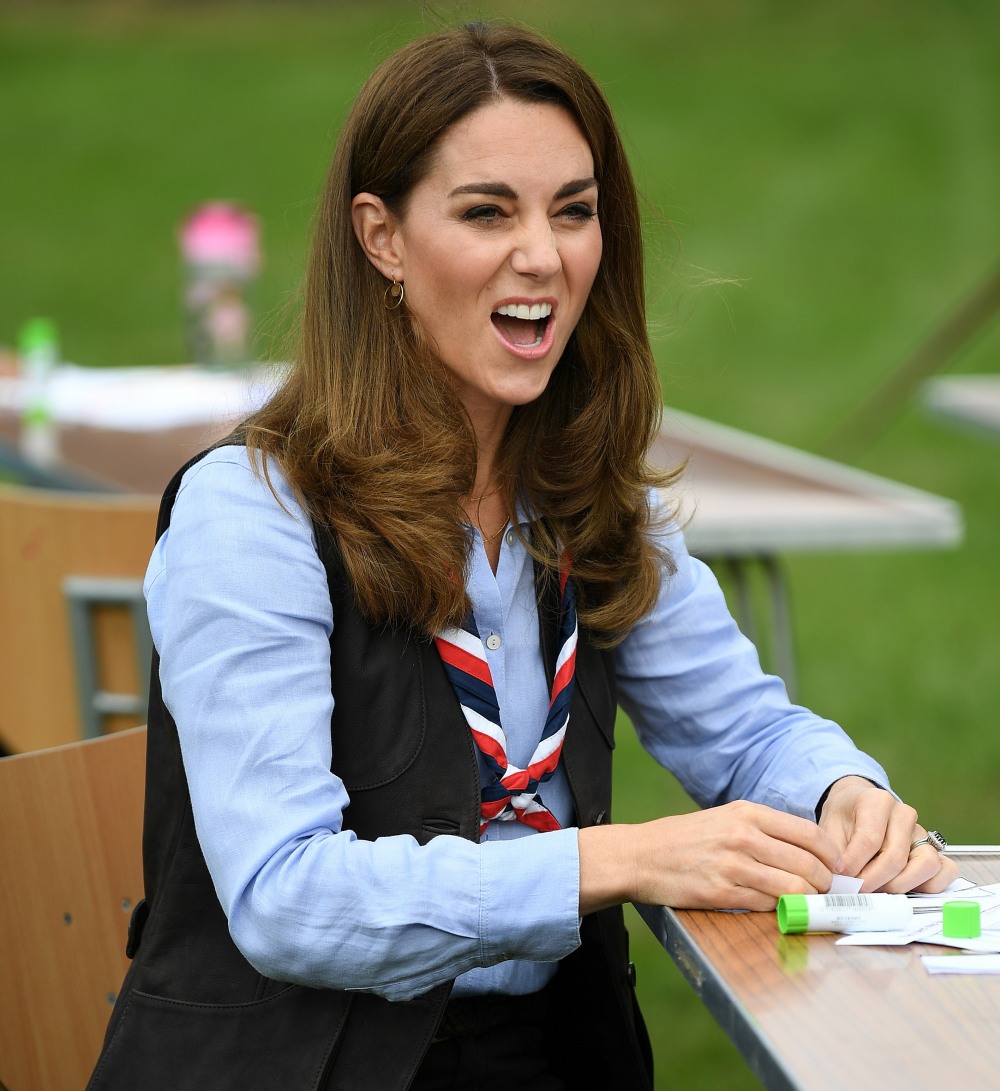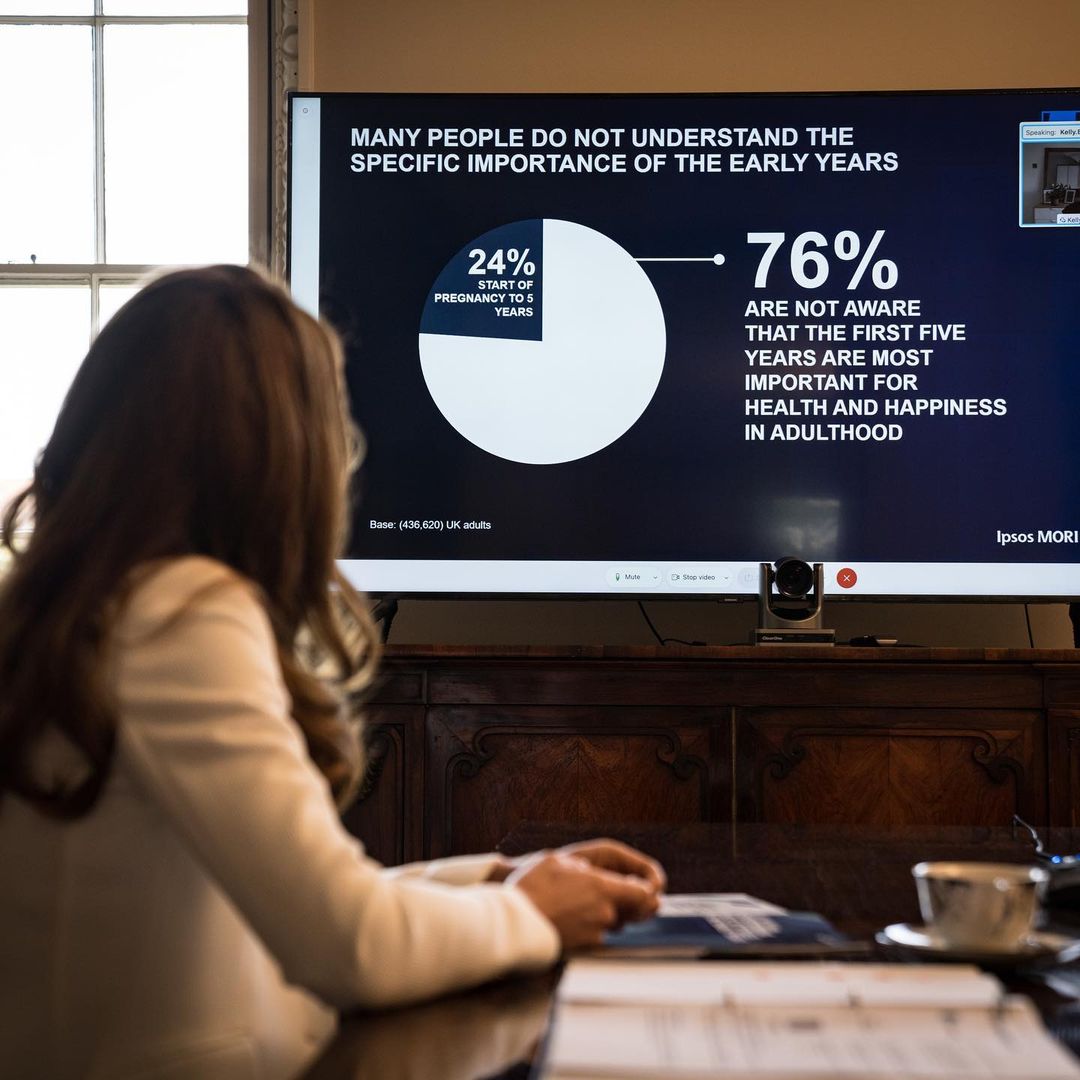 Photos courtesy of Avalon Red, Backgrid, social media.