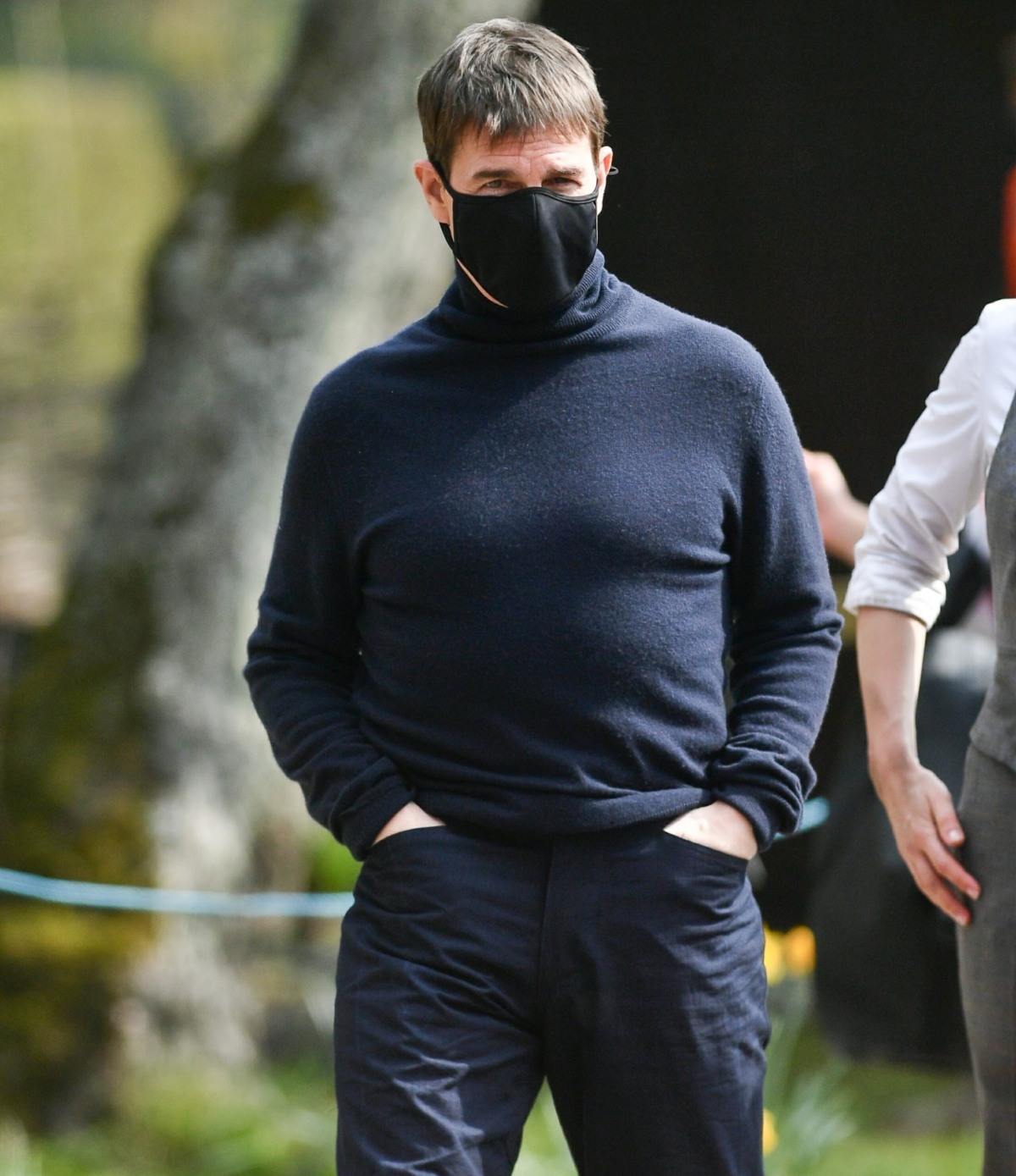 You guys, they're still filming Mission: Impossible 7??? That is legitimately shocking. Tom Cruise and Paramount Pictures were bizarrely focused on filming the action film throughout the worst of the pandemic last summer, last fall and into the winter. The MI7 production was in Venice, Rome, Dubai and London throughout the last half of 2020. I remember reading stories in December 2020 and January of this year that the production wrapped? Maybe they just wrapped on the parts they were filming in the studios in London. It was back in December that the British papers got the leaked audio of Tom Cruise ranting at crew members for not wearing their masks properly while they worked inside. Following that rant, crew members quit that bitch and yet the MI7 production limped along. And now several people on the production tested positive for Covid and MI7 has halted production.
Mission: Impossible 7 has suspended production due to a positive coronavirus test on set. News of the shutdown was reported on Thursday, in a statement from Paramount Pictures.

"We have temporarily halted production on Mission: Impossible 7 until June 14th, due to positive coronavirus test results during routine testing," a studio spokesperson told Entertainment Weekly in a statement. "We are following all safety protocols and will continue to monitor the situation."

It's unclear at this time how many people may have tested positive, or when production will resume. A representative for Paramount did not immediately respond to PEOPLE's request for comment. The news comes several months after an audio recording leaked late last year that featured Tom Cruise lashing out at crew members on the set of Mission: Impossible 7 over COVID-19 protocols being neglected.

The big-budget action sequel halted production in Italy back in February 2020 as the coronavirus outbreak began, but eventually resumed in Rome in October. Variety reported that the set was then shut down for a week in October after positive COVID tests.
When I first read the news, I thought Tom Cruise was one of the people who tested positive and I was like "oh no he's gonna be soooo mad about that." Well, they aren't actually saying he was one of the people who tested positive, but reportedly Cruise is "fuming" about the situation. Cruise has been forced into self-isolation for fourteen days because he had somewhat close contact with someone who tested positive. Plus, Cruise is just fuming because this production is cursed and they've lost so much money in all of these testing and isolating delays. Cruise is going to spend the next fourteen days ranting into a pillow.
(P.S. At some point we need to talk about Tom's sad bangs trauma, but not today.)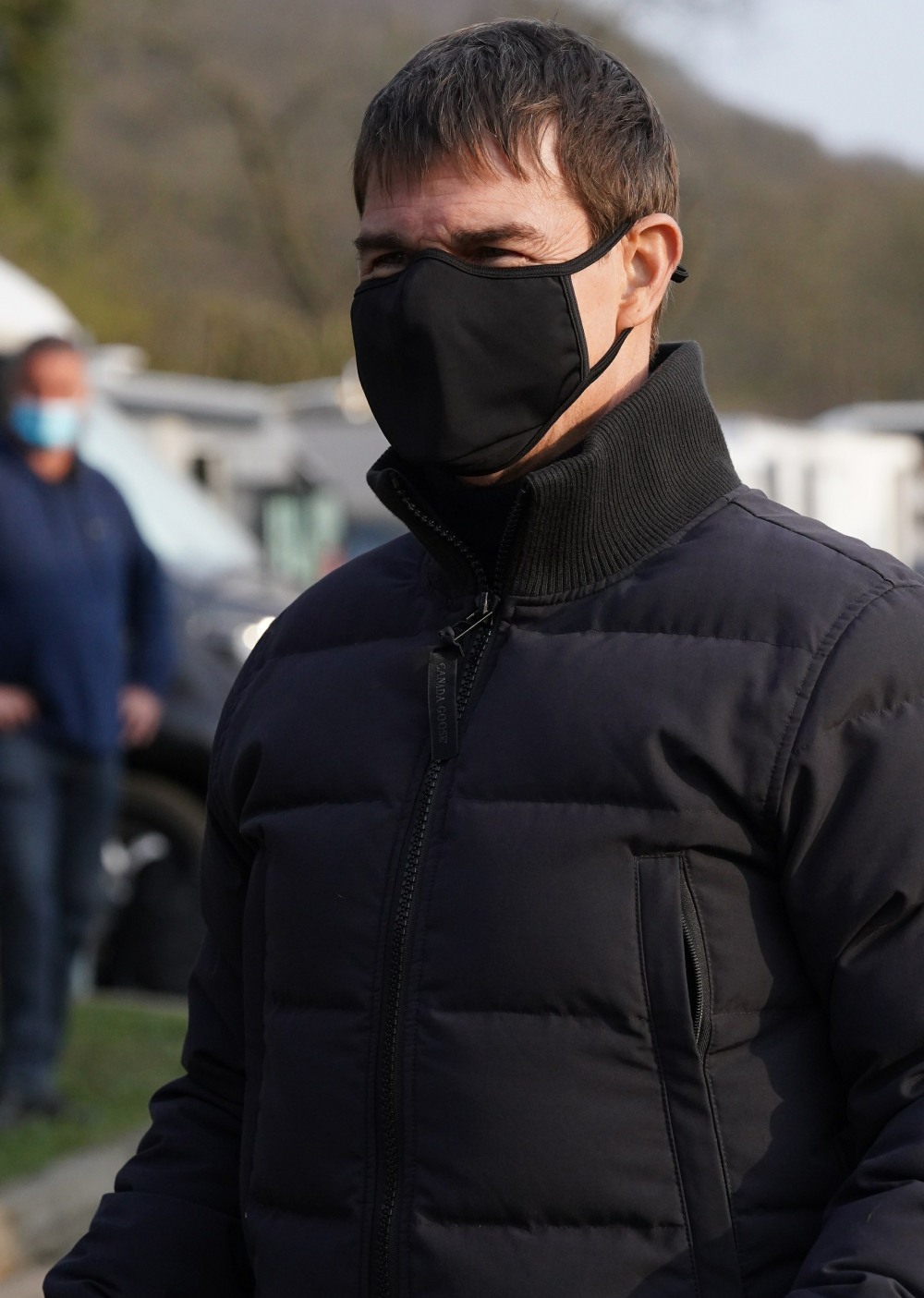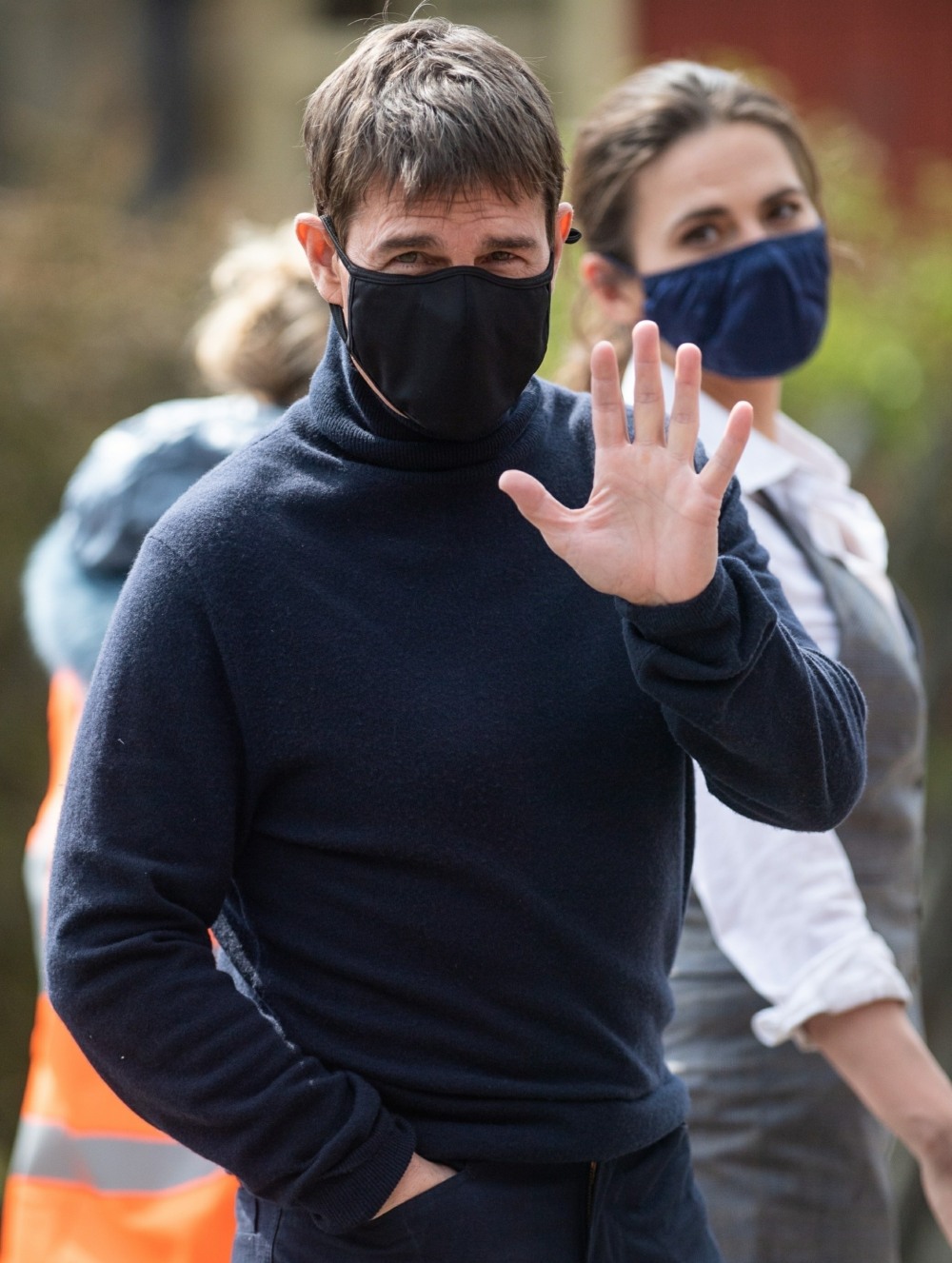 Photos courtesy of Backgrid.