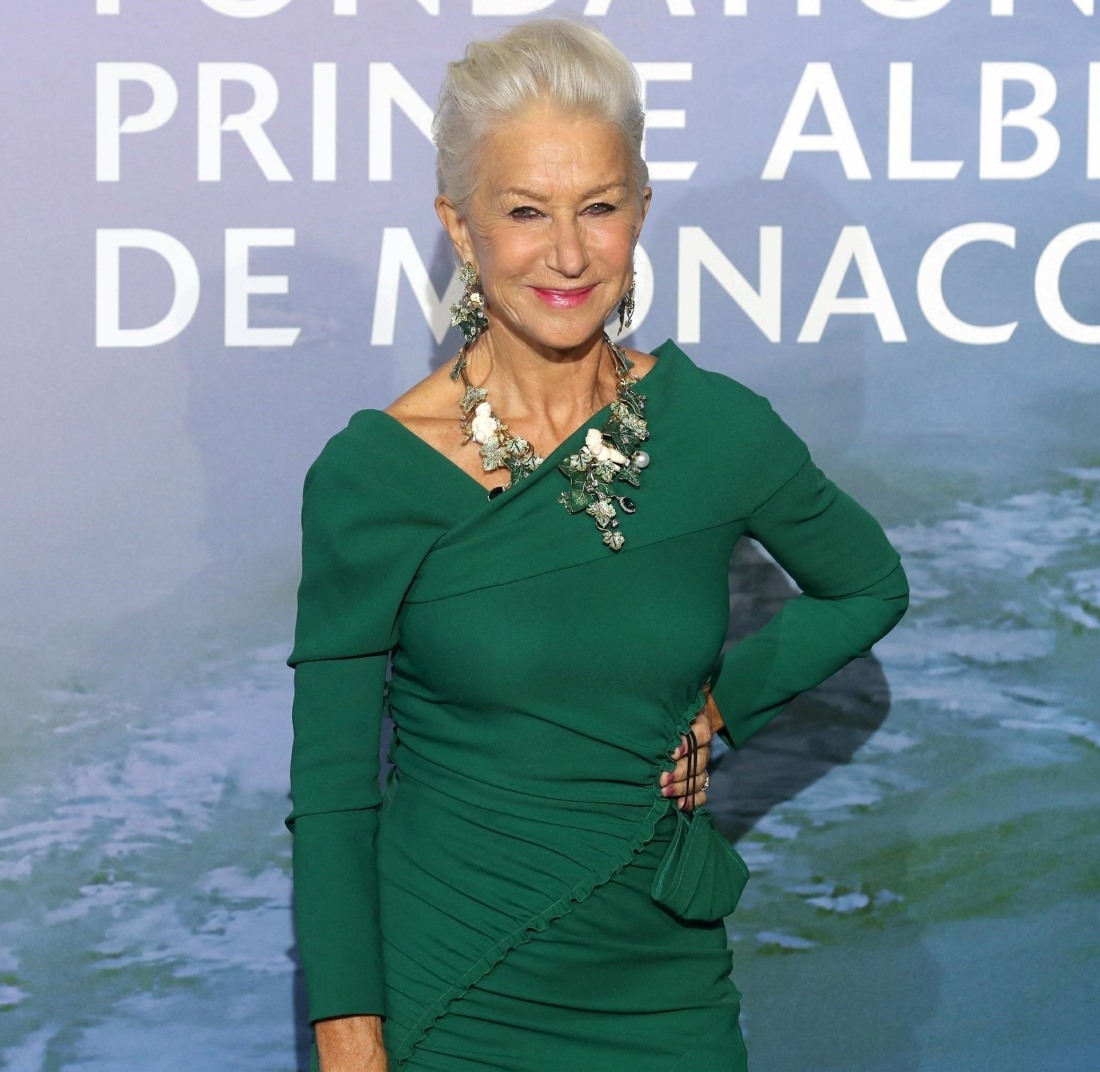 Helen Mirren is currently promoting F9, the ninth Fast & Furious movie. This is actually her third outing with the franchise – she appeared in The Fate of the Furious, Hobbs & Shaw (a spinoff) and now F9. She got the role of badass mum to Jason Statham, Luke Evans and Vanessa Kirby's characters after publicly begging for a role in the franchise. She loves the films and the cast seems to love her, and love the fact that she classes up their franchise. Helen chatted with the NY Post about the franchise and about royals. Note: Helen has said in the past that she's not really a royalist but she likes and respects the Queen, and she thinks the Duchess of Sussex was a "fantastic addition" to the Windsor clan.
Getting the part in The Fate of the Furious: "I was so excited when they first said, 'You've been [cast] in the 'Fast & Furious' movie. Fantastic. Finally, all my whining and moaning and begging worked. And then, of course, I was in the back of an ambulance in the first one. The second one came. 'Oh, brilliant. Finally now, now I'll get to drive one of those super cool cars.' 'Oh, no, you're in jail. So I'm afraid. No, you're not going to be driving anywhere.'"

In F9, she finally gets to drive: "Because not only am I driving, I'm driving down the Mall towards Buckingham Palace. It's amazing. I mean, the last time I went to Buckingham Palace, I went to get my dame[hood]. I went in the back of a very smelly taxi. So it was astounding. It was just so exciting."

On the Queen: "She's had drama all of her life. [The queen] had huge drama all of her life. When you think that when she was in her early teens [it] was the second World War … what could be more dramatic than that? I mean, what would have happened to that family if the Nazis, if Germany, had won that war? Yeah, it really, really looked as if Germany was going to win that war. So, you know, this is a woman who's been through an extraordinary life of change, of drama, of tragedy, of triumph … She's a survivor."

On the infamous interview she did on Michael Parkinson's show: Mirren noted that after the interview — in which she pushed back on the sexist questions — it was she who was "criticized for being argumentative, you know, being a bit bolshie [British slang for uncooperative]. You know, you weren't supposed to do that. Until the culture changes you are absolutely in a straitjacket. You cannot get out. And then you have a moment like the #MeToo movement when really the pressure was building up behind the dam for so long that the dam kind of breaks in one big break. But that takes an awfully long time. You know, that almost takes generations."
Mirren is a good example of an older person who has learned, grown and adapted with the times too – it's not always a generational struggle, sometimes it's just a person willing to broaden their minds and learn that things are changing. I remember a time when Mirren wasn't this beloved, open-minded, cool feminist figure. She used to say a lot of problematic sh-t! But she's smart and she adapted to the times and grew as a person. As for what she says about the Queen… like, Mirren won an Oscar for playing Liz. Mirren has a damehood. She's playing the game that many British actors play. Also: I'm glad producers are finally letting her drive a cool car. That's all she's ever wanted.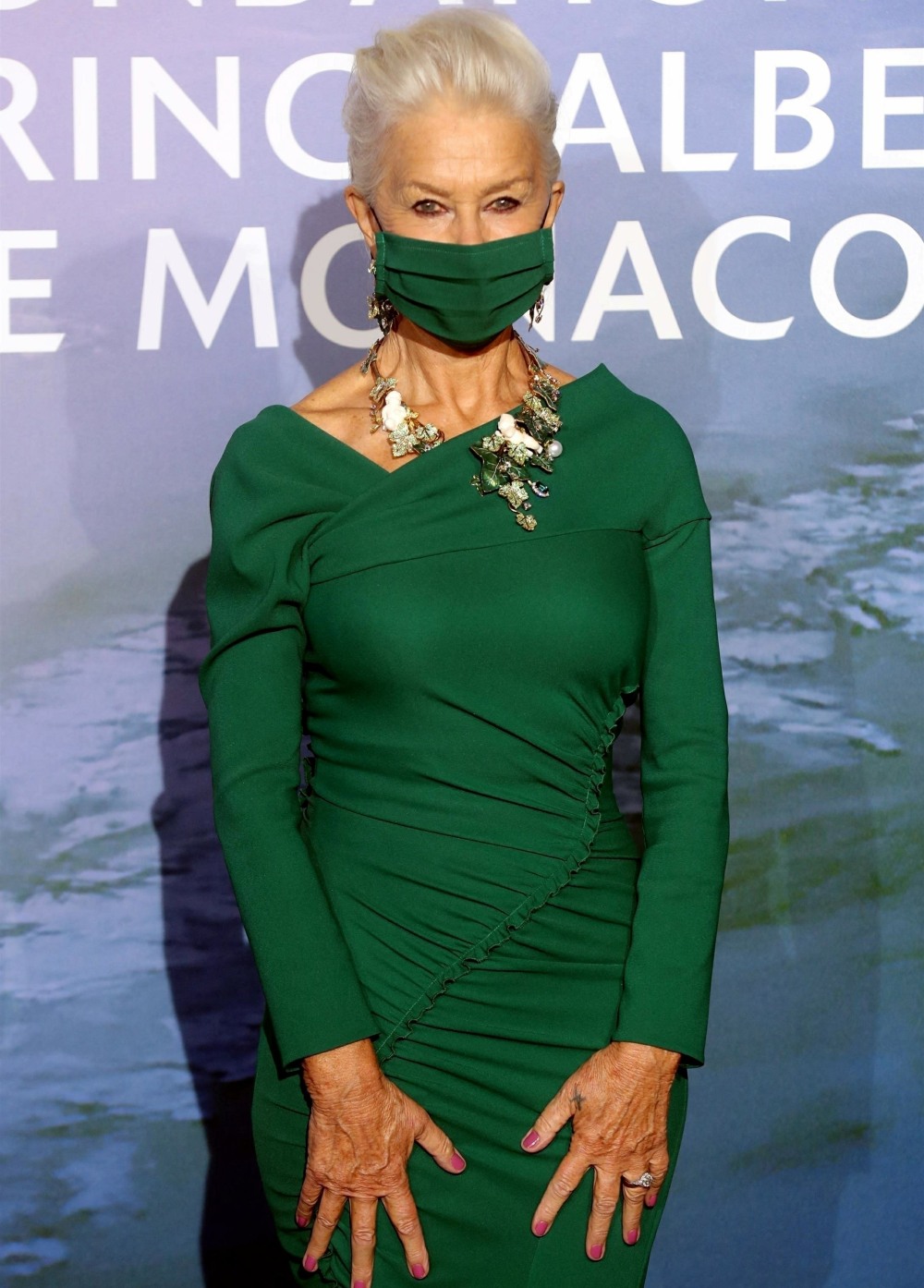 Photos courtesy of Backgrid.