I cannot even imagine what recent years have been like for Amber Heard, with an army of trolls and paid bots attacking her constantly and trying to get her fired from every job she gets. She's become much more reticent about showing her fans anything about her private life. I would assume, then, that one of the major news or gossip outlets got some kind of tip about this news, and Amber is currently trying to break the story on her own terms. Amber became a mother this year. She welcomed her daughter via surrogacy, and she confirmed the news with an Instagram:
I'm so excited to share this news with you. Four years ago, I decided I wanted to have a child. I wanted to do it on my own terms. I now appreciate how radical it is for us as women to think about one of the most fundamental parts of our destinies in this way. I hope we arrive at a point in which it's normalized to not want a ring in order to have a crib. A part of me wants to uphold that my private life is none of anyone's business. I also get that the nature of my job compels me to take control of this. My daughter was born on April 8, 2021. Her name is Oonagh Paige Heard. She's the beginning of the rest of my life.
Good for her! I think Page Six was the outlet prepared to break the story and Amber was just ready to announce it on her own terms. Page Six had a friend confirm to them exclusively that Amber welcomed Oonagh via surrogate "after Heard was told she would never be able to carry her own baby." The language isn't great, "friend." Oonagh is "her own baby." Page Six also said that while Amber is in a relationship with Bianca Butti, Amber did this on her own and she's the sole legal parent to the little girl. A source also told Page Six:
"Oonagh is absolutely gorgeous, and Amber is besotted. She always knew that she wanted to be a mom, and this is her greatest wish come true. She's so grateful to the wonderful woman who helped bring Oonagh into her life. The most important thing for Amber is that she's open about Oonagh's birth. There are so many women who feel they can't talk about their fertility and are worried and embarrassed; Amber wants them to feel supported and realize that there are a multitude of ways to have a baby even if you have fertility issues."
I think this is great! And good for her for keeping it a secret for months too, I bet she had a really nice time bonding with the baby and not having people breathe down her neck about it for months. She basically announced the kid a week after she arrived on set for Aquaman 2.
What are our thoughts about Oonagh? My gut said it was an Irish name and I was right. It's not my favorite name or anything but I honestly don't hate it.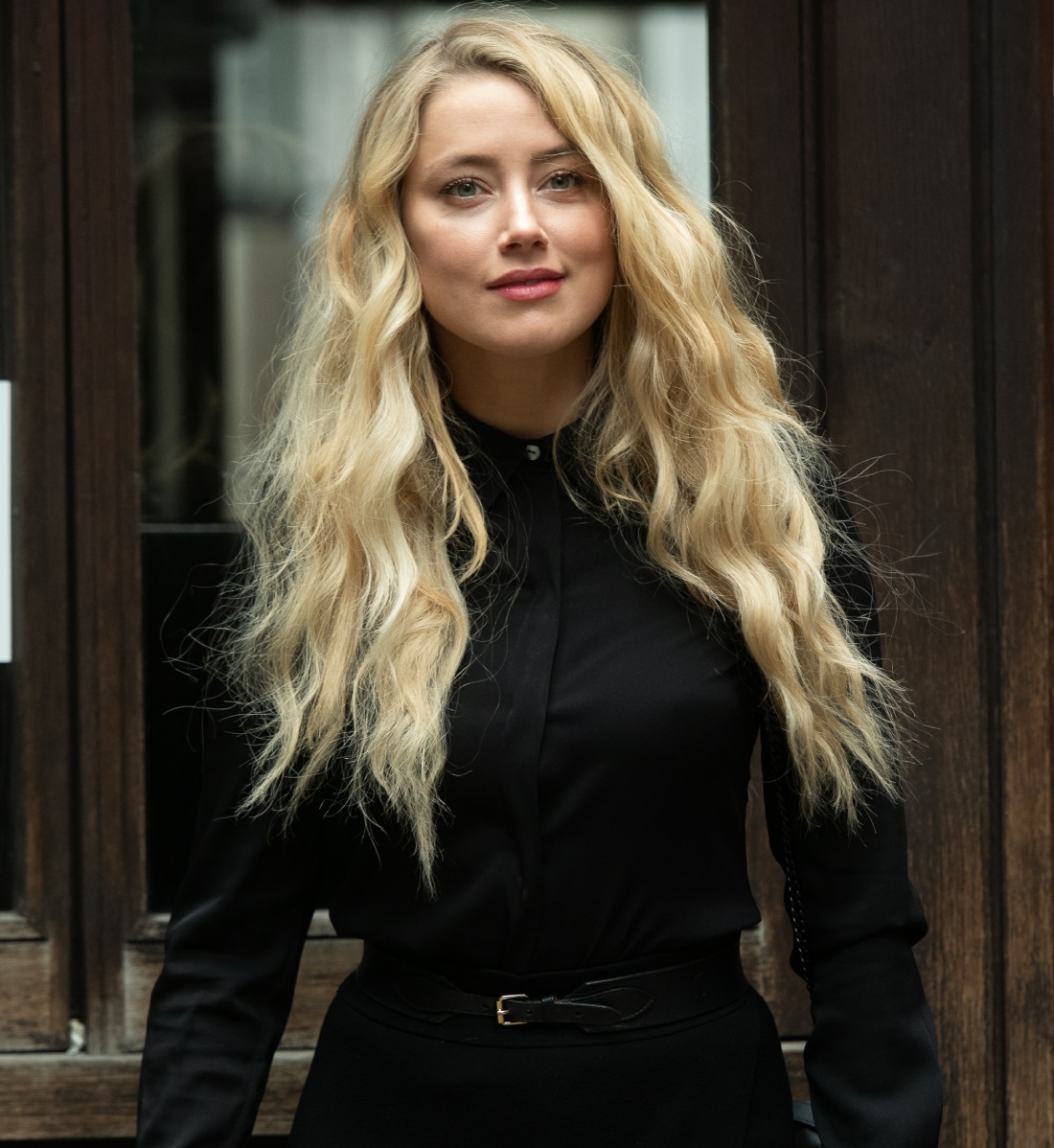 Photos courtesy of Avalon Red, Backgrid and IG.