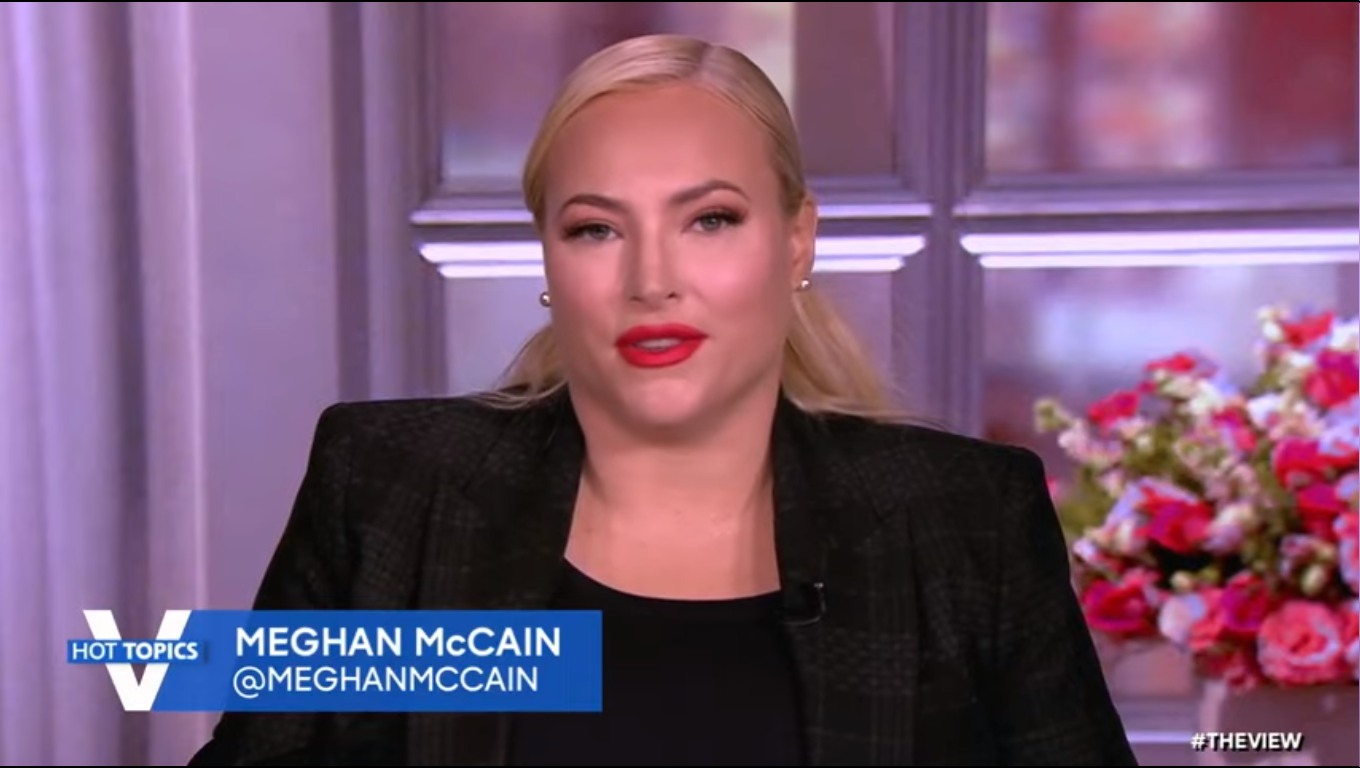 As we discussed yesterday, Meghan McCain announced her resignation from The View. She still had two years left on her contract, but she was easily the most hated person on the talk show, and she was just… completely f–king awful. Whoopi Goldberg hates her guts. Joy Behar hates her guts. I'm including Meghan's long-winded announcement on yesterday's episode of The View at the end of the post. I didn't watch the whole thing, but I gather that she blamed it on being DC/Virginia-based half the time and something something fake news/media/whatever. According to Page Six's sources, ABC really fought to keep McCain:
ABC didn't let Meghan McCain go from "The View" without a fight. While the conservative co-host is expected to announce her resignation on Thursday morning's show, a Disney source told Page Six that ABC desperately fought to keep her.

"ABC begged for her to stay [and] she said 'No — I'm done! I'm not staying anymore,'" the source said. "They even offered a contributor role on ABC News, which she turned down. She's just had enough. She doesn't need it anymore — she really doesn't need it."
Didn't need what, exactly? Doesn't need to look like a giant a–hole every weekday for years on end? According to the Daily Beast, the president of ABC News Kimberly Godwin was concerned about the vibe on The View in recent months, and Godwin was possibly trying to get Behar to tone down the personal attacks against McCain. Behar's version of events is different, and there are sources saying different things about whether ABC actually did want Meghan to stay. As for what happens to McCain next, sources tell the Daily Beast that while Fox News would love to have her back, she's not going there:
Asked if the late maverick Republican and Trump-loathing senator John McCain's daughter would ever be welcomed back by the right-leaning cable channel, where she spent a couple of years as an on-air contributor and regular co-host of Outnumbered before jumping to The View in October 2017, a Fox News spokesperson told The Daily Beast: "Meghan McCain is a star and we are always interested in exceptional talent."

But, according to people familiar with McCain's thinking, her attitude toward Fox News is basically "been there, done that."

"She's really outgrown it, and they're just batsh-t crazy over there," said one of McCain's confidants.

Another reason, this person said, is that McCain's husband, Ben Domenech, founder and publisher of The Federalist, a right-wing online magazine, is a regular Fox News contributor who is apparently expanding his on-air role there and recently subbed in the anchor chair for a vacationing Laura Ingraham.

Instead, according to this person and others in McCain's orbit, she is weighing a number of ideas that would allow her editorial independence and time with her baby daughter Liberty while not requiring her to move from suburban Washington, D.C., to New York, a city for which she has little love.

Those possibilities include becoming a political contributor to ABC News, hosting a podcast featuring longform interviews with celebrities and politicos, and even working in the family business of politics. This fall, McCain's audiobook, Bad Republicans—touted as a "blueprint" for "bold conservatism in the 21st Century"—is scheduled to be released by Audible.
Yeah. I'm not worried about Meghan McCain. She's a "star" of conservative media, which is just its own little show business for blondes and lunatics (and blonde lunatics). She'll find work and the work will be awful.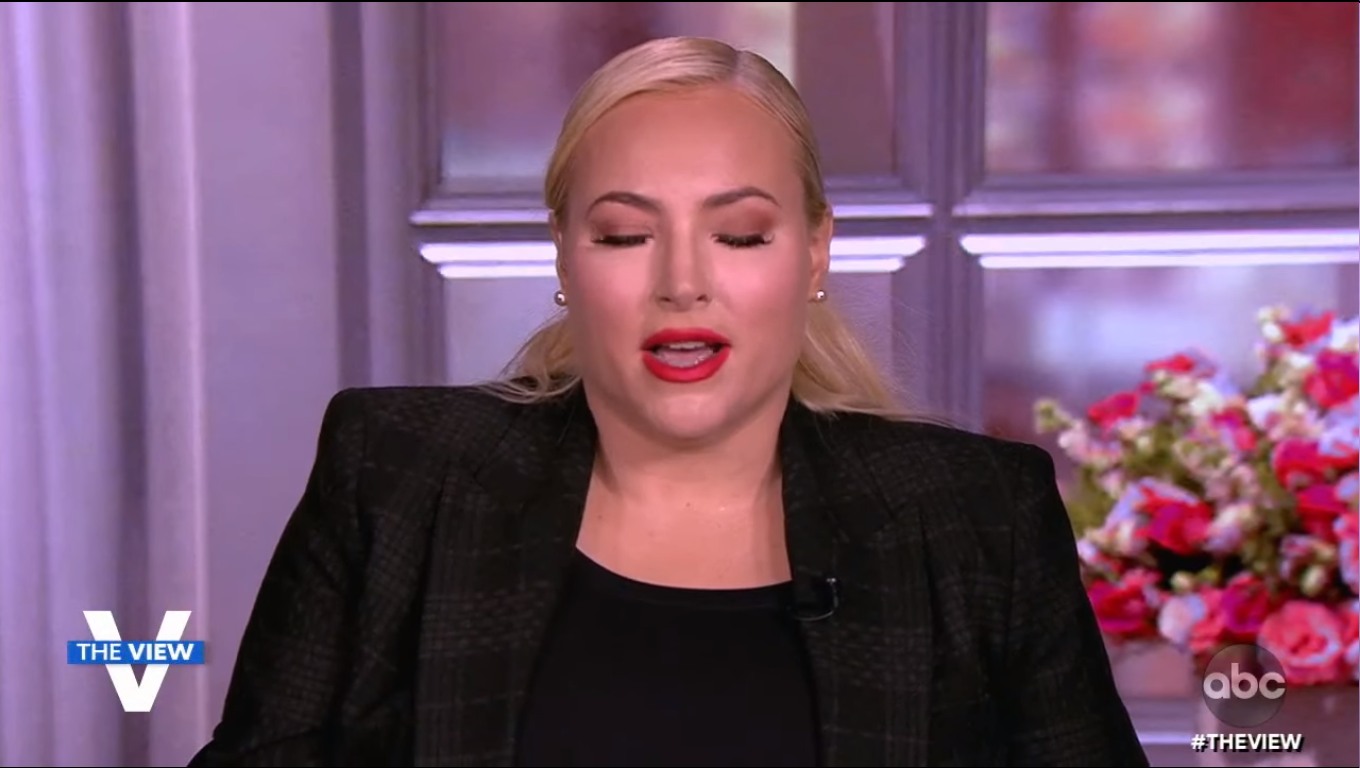 Screencaps courtesy of ABC/'The View'.