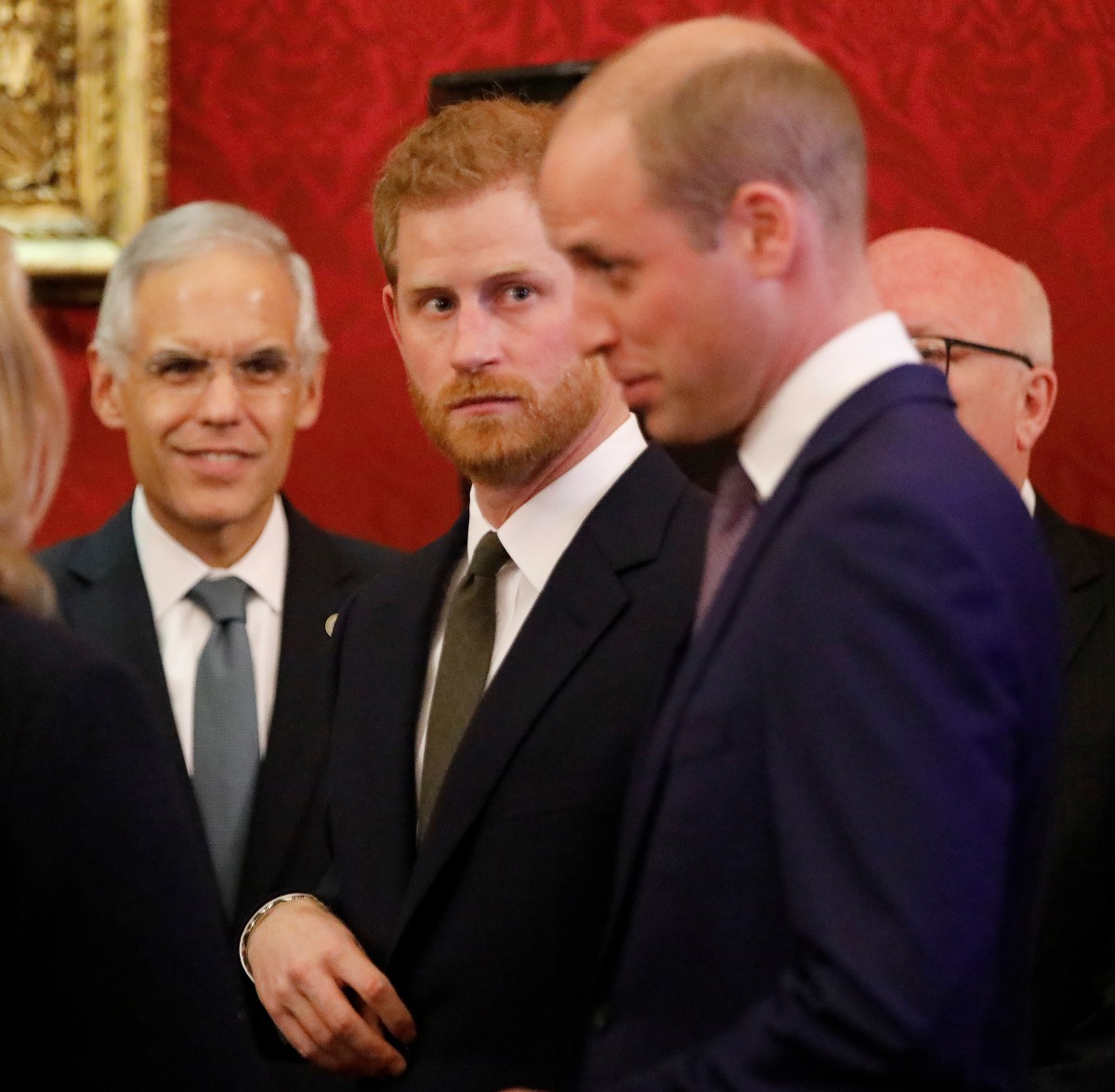 I know it all tends to blur together, but before Prince William was "incandescent with rage" and publicly gaslighting his brother over the Sussexit, there was at least one big "precursor story" to the drama which unfolded throughout 2020. In the fall of 2019, the Duke and Duchess of Sussex did a tour of several African countries. They invited BBC journalist Tom Bradby to interview them exclusively and make a documentary about their tour, which Bradby did. In the documentary, Harry spoke about how he and William are on different paths, and Meghan teared up over the then-year-long smear campaign being waged against her. It was a moment where both Harry and Meghan seemed to be signaling that all was not well with their place in the royal family, and it was absolutely a harbinger of Sussexiting to come.
Immediately following the documentary, the BBC had a curious story about how William was "concerned for his brother Harry and his wife Meghan after the couple said they were struggling, a Palace source has told the BBC." William was said to be "worried" and hoping that H&M were "alright" because "there was a view the couple were 'in a fragile place.'" Considering that people within all of the palaces knew the depth of Meghan's trauma, it felt very pointed, like William was like "oh, poor H&M, they're so pathetically fragile" as he continued to smear them and try to drive them out of the country. Well, now Omid Scobie says that the BBC story came from Kensington Palace and that William was briefing against his brother's mental health.
The bitter war of words between William and Harry was sparked by the Duke of Cambridge's office planting stories about Prince Harry's state of mind, it has been claimed. In a new documentary about the brothers' feud, Prince Harry's biographer Omid Scobie alleges it was 'no coincidence' that William's aides at Kensington Palace began a briefing campaign against him the day after he appeared to sensationally confirm longstanding rumours of a rift.

In the aftermath of the interview, which made headlines around the world, Mr Scobie claims that reports saying William was 'worried about Harry's mental health' were deliberately planted by his staff – and sowed the seeds for further division between the pair. Mr Scobie did not provide evidence to support his claims that palace aides or anyone connected to William was responsible for the alleged briefings.

Mr Scobie, co-author of Finding Freedom, tells the documentary: 'I would say that it was no coincidence that it was shortly after that aired, even the next day, there were source quotes that came from a senior aide at Kensington Palace saying that William was worried about his brother's mental health. That fed off such an ugly thing for Harry and it did not go unnoticed. Now whether William directed that or not, no one will ever know, but it came from his household that he is the boss of.'

In tonight's ITV documentary, Harry & William: What Went Wrong?, Scobie – who has been an outspoken champion of the Duke and Duchess of Sussex – adds: 'Meghan came in driven and ready to work and that immediately ruffled feathers. She's a woman well into her 30s: I think she's proven to herself and the people she's worked with up until that point that she knows what she's doing. She was certainly not someone who was going to change herself just to please the people around her. I felt they also had to be reminded: "You're not the stars of the show here. There is a hierarchy and you don't come very high in it." '

Robert Lacey, whose book Battle Of Brothers about William and Harry's relationship breakdown, says on camera: 'Someone close to William told me William felt from an early stage that Meghan had an agenda.' Royal biographer Penny Junor says: 'I was hearing very bad stories from early on that Meghan was upsetting people. She was not as charming as she seemed. Harry and Meghan's approach is not just Californian, it's showbiz-y, celebrity. Our Royal Family are not celebrities. They are working members of a public institution. I was appalled by the Oprah interview. These are not statements that should be made for public consumption. This is the sort of thing that should happen in the privacy of a psychiatrist's couch.'
"That fed off such an ugly thing for Harry and it did not go unnoticed…" I'll say this: I think this particular conversation is a lot more nuanced than most people want to admit. While it is absolutely and 100% true that William has been clearly waging an abhorrent smear campaign against Harry and Meghan for years, I'm not sure if this is the best example, you know? Harry has done a lot of work on his own mental health over the years, and he's also been very open about his own struggles, even before the Sussexit. I definitely believe that there were concerns throughout the entire Windsor clan that Harry is too much like his mother: too emotional, too high strung, too "fragile." Yes, William was gaslighting his brother and sister-in-law. But I also think there were for-real "concerns."
PS… There are some added wrinkles to this story – the Mail on Sunday ran this piece as an exclusive preview of a documentary which aired last night. As it turns out, some of Scobie's comments were cut out of the documentary and apparently Kensington Palace leaned on ITV pretty hard? Or something, I haven't actually figured out what happened, but I will do a follow-up story at some point when I work it out.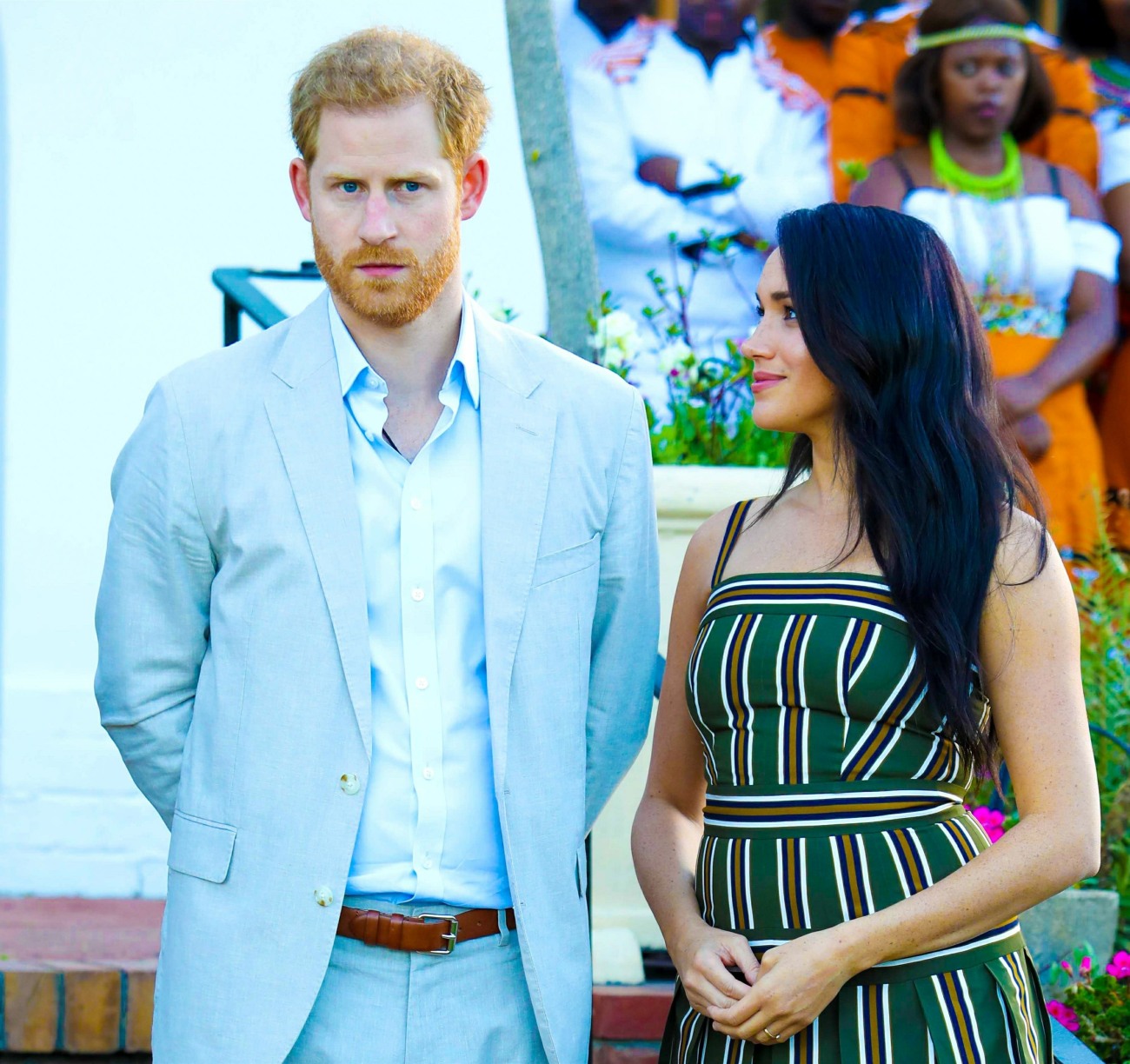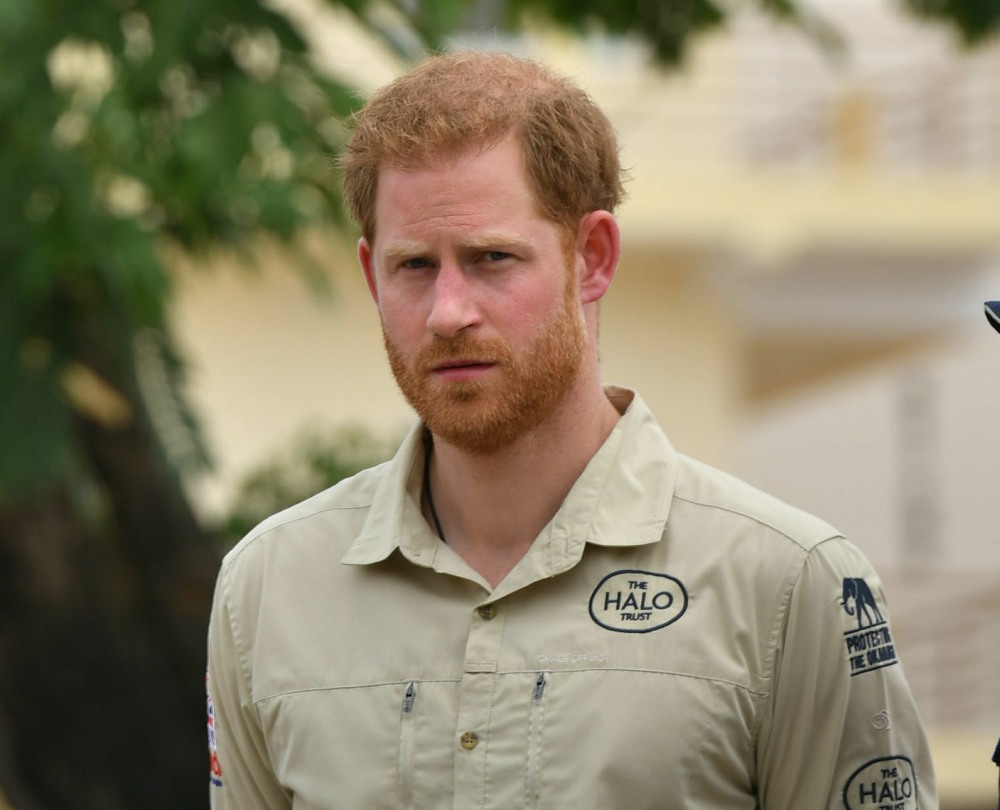 Photos courtesy of Backgrid, Avalon Red and WENN.