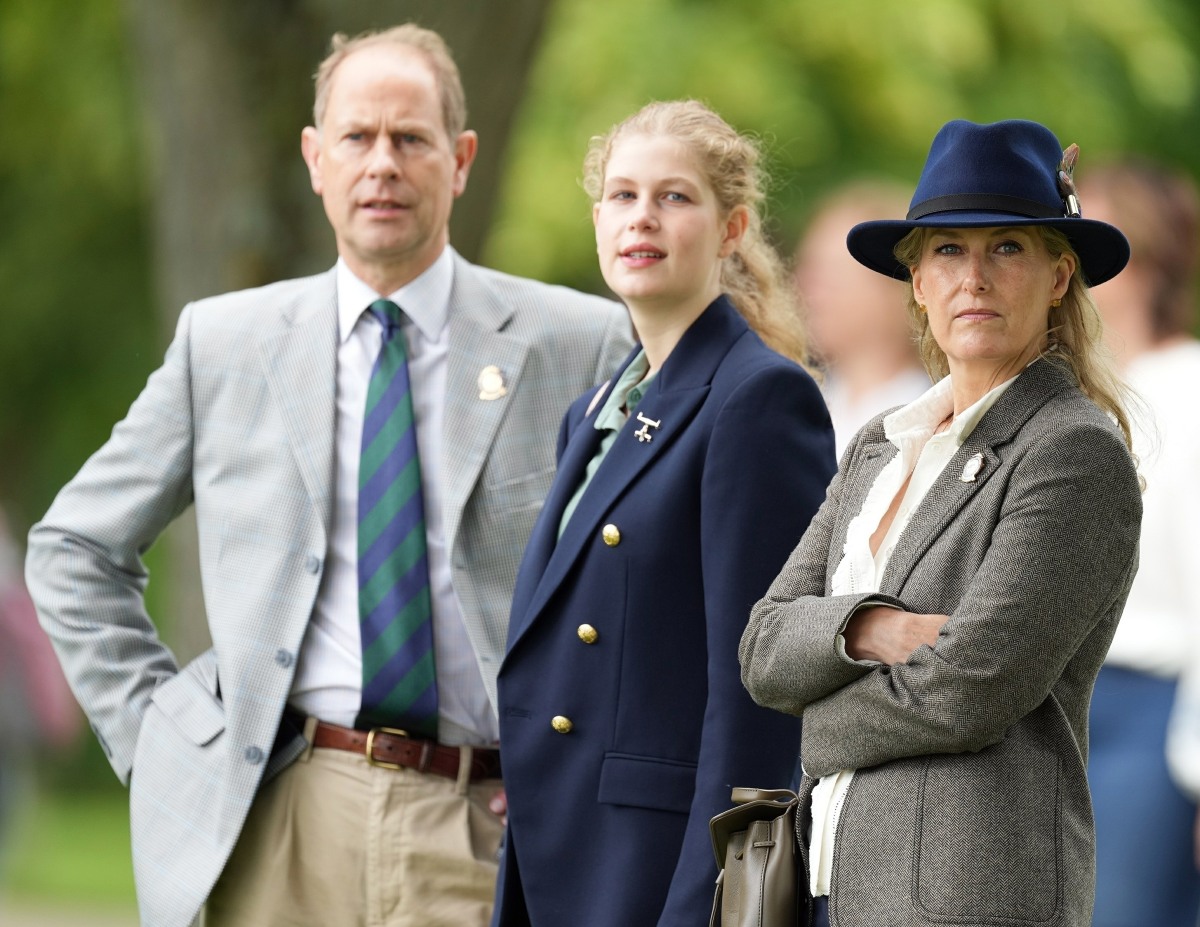 The Earl and Countess of Wessex continue to be incredibly desperate. They've both gone on what amounts to a Grief Tour, where they've given multiple interviews about how great they are, how much they're grieving for Prince Philip, how close they were to Philip, how close they are to the Queen, and how no one in the UK knows Oprah. Sophie in particular has wanted to push herself as some kind of replacement for the Duchess of Sussex. She wants to be some kind of full-time working royal who gets a lot of money from the Sovereign Grant, one would assume. It definitely feels like they're both pushing some kind of narrative that they could be indispensable and beloved.
So just how far will they go? I've been wondering about this for months, and it definitely seems to be happening: Sophie and Edward are absolutely pushing their daughter Lady Louise into the spotlight, and to position herself as the next exciting young royal. Lady Louise is seventeen years old and she strikes me as a very "young" seventeen at that. This is not some streetwise kid – everything about her vibe and demeanor seems very sheltered. Her parents pushed her to try carriage-driving with Prince Philip and apparently she liked it and he taught her how to carriage drive herself. Sophie and Edward have made it sound like Philip and Louise were very fond of each other.
Why am I bringing this up? Because Sophie and Edward brought Sophie to the Royal Windsor Horse Show over the weekend and the British tabloids were full of stories about Lady Louise and how she "stole the show" with her "ultra-chic makeover." There was even some talk about whether Louise wore her grandfather's old blazer, but no, hers was just an oversized piece from Zara. She also carried a $1000 Chloe handbag. I really hate that her parents are putting her out there, honestly. Let Louise be a kid and figure out her sh-t without her stage-mother using her at a desperate stab for relevancy.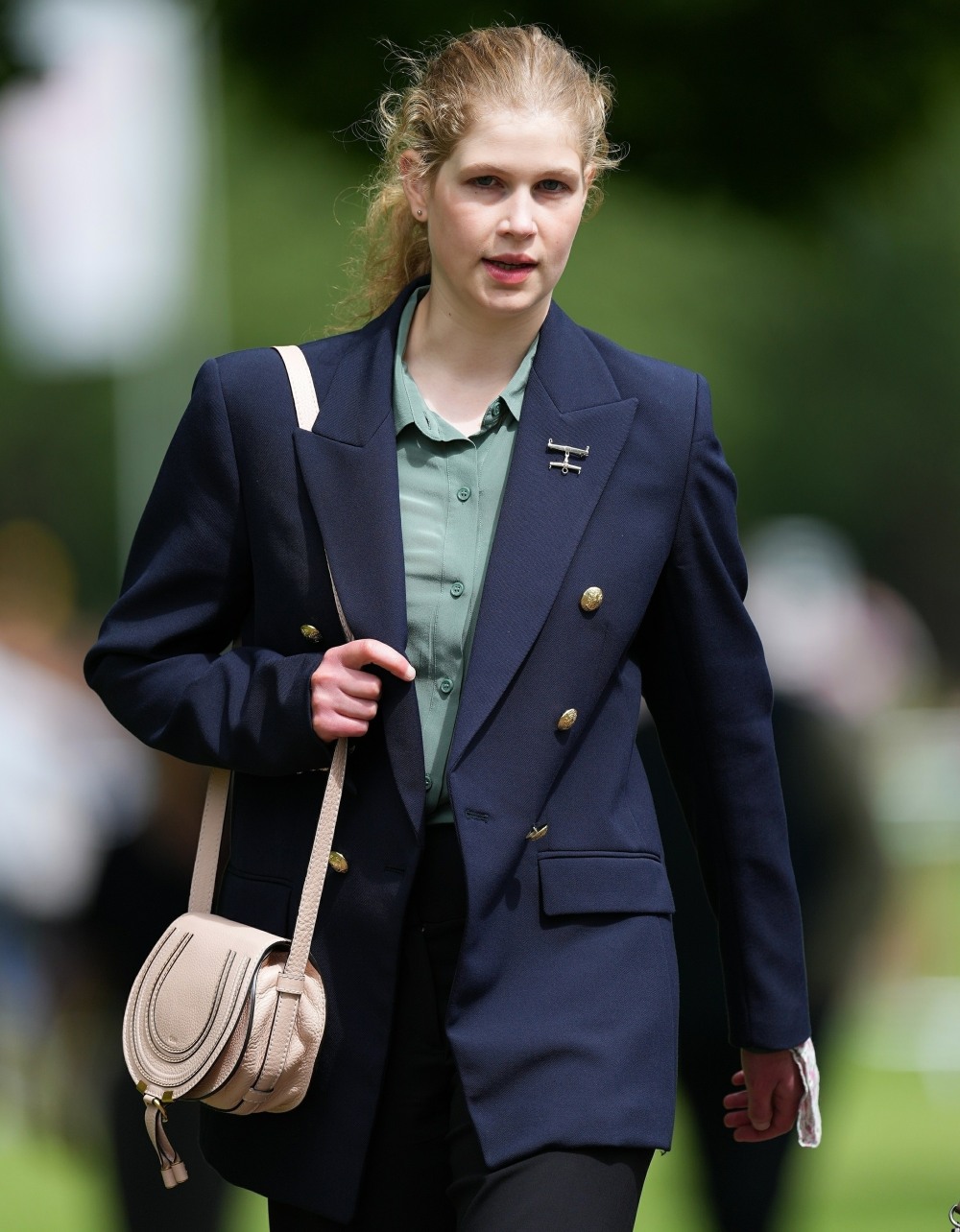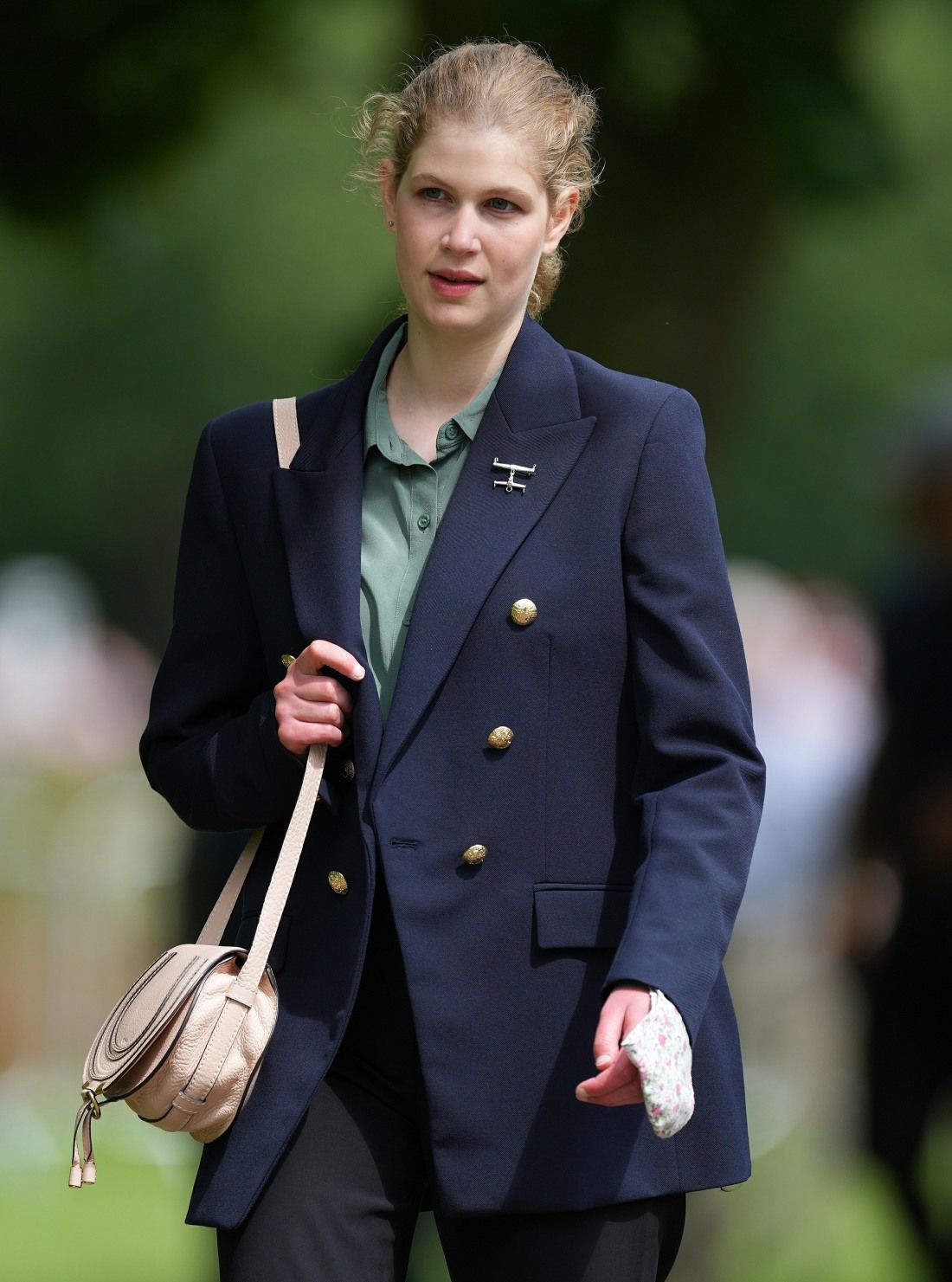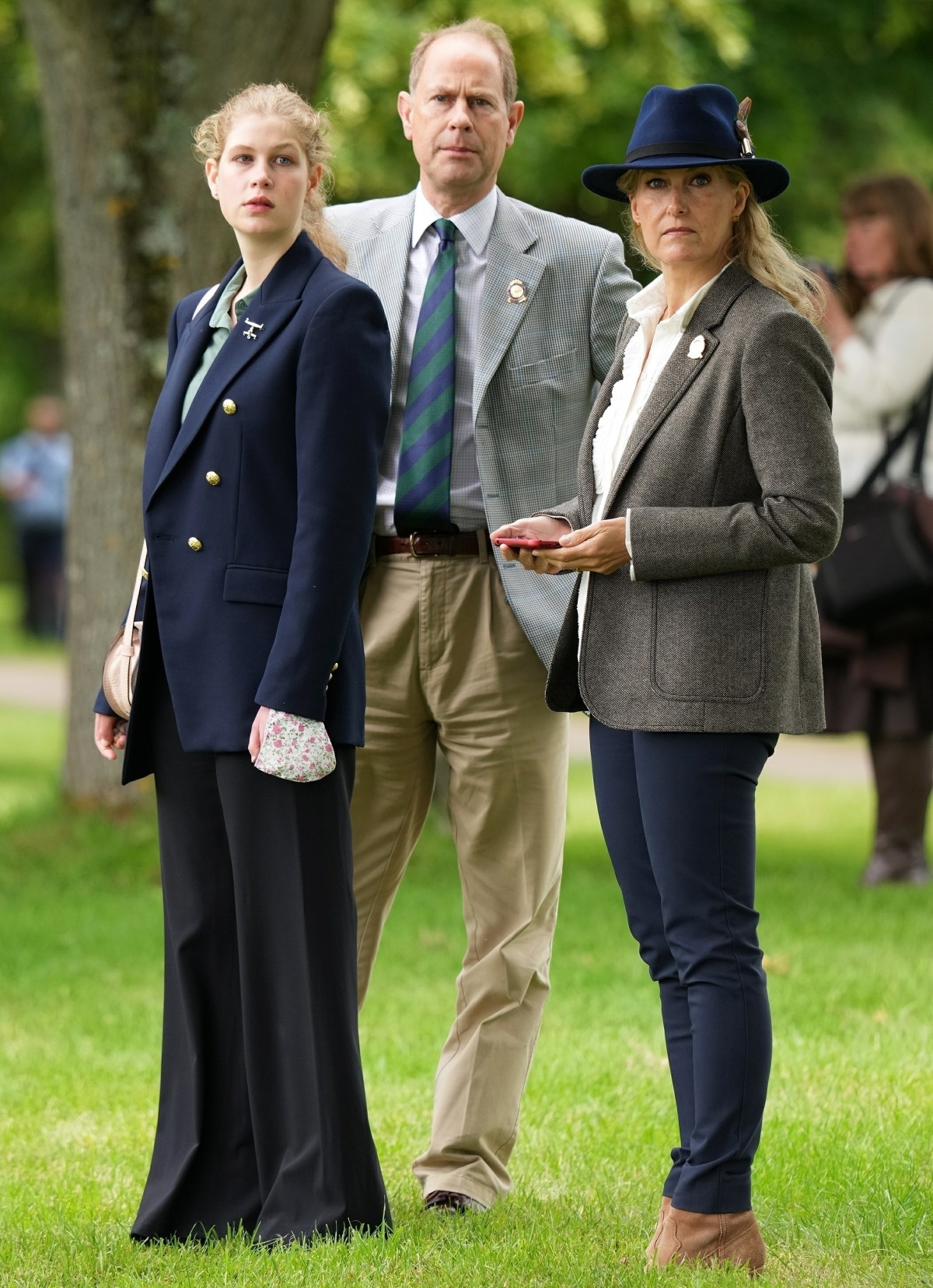 Photos courtesy of Backgrid.