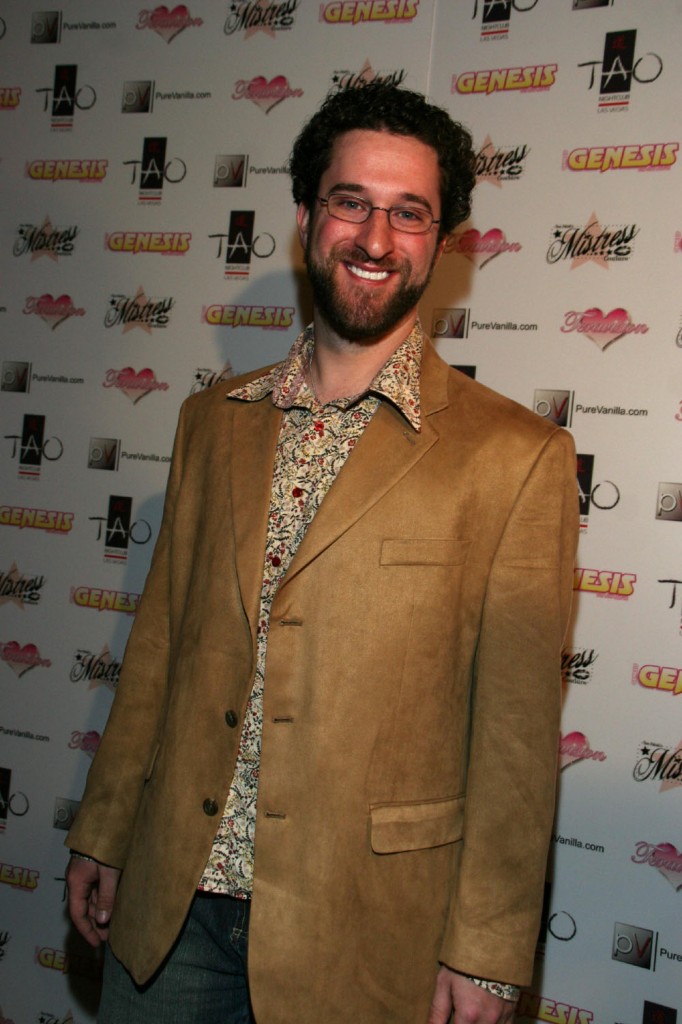 Did you ever suspect that there was some secret raunchiness going down on the "Saved by the Bell" set? Of course you did. It was obvious to everyone that those kids were nothing but trouble, and merely acting when they played the good teenagers of Bayside High. I think most of us suspected there was a lot of heroin shooting and orgies. Well, that's what Dustin Diamond (aka Screech) wants us to believe in his new book. Somehow I doubt anyone's buying it.
The new Us Weekly (on newsstands now) has a sneak peek at Dustin Diamond's shocking tell-all, Behind the Bell, which claims drug use and sex were rampant on the set of the hit NBC Saturday-morning sitcom Saved By the Bell.

"I could smell a certain 'smoke,' wafting from from [sic] the crack" underneath his castmates' dressing rooms, says Diamond, 32, who played the dork Screech.

He also alleges costar Mark Paul Gosselaar — who played popular Zack Morris — used steroids before production started on 1994's short-lived Saved by the Bell: The College Years.

"He suddenly exploded with manliness, loading 25 pounds of muscle on his once-scrawny frame in, oh, about a month," says Diamond, who is not in touch with any of his costars. (Gosselaar, 35, has dismissed his costar's so-called revelations to Us: "We weren't in rehab and Mr. Belding wasn't my crack dealer." His rep had no comment.)

Diamond — who filed for bankruptcy in 2001 and had his own sex tape released in 2006 — goes on to say his costars hooked up off-camera.

"If Kelly [Tiffani Thiessen] was interested in Slater [Mario Lopez] one week, then backstage there was a lot going between them in Mario [Lopez]'s room," he tells the new Us Weekly. "Then, if Jessie [Elizabeth Berkley] kisses Zack, then you know Elizabeth Berkley is going in Mark-Paul's room."
[From Us Weekly]
I'm going to have to go with Mark Paul Gosselaar on this one. He seems a lot more reputable than Screech. And as far as I know, Mark Paul hasn't done as much pr0n. Frankly, he just seems like a genuinely nice, normal guy, whereas Dustin Diamond's sex tape includes some things most of us have never heard of. I'll kindly leave it at that. And none of the castmates have fallen victim to the child star curse as far as I can tell. Elizabeth Berkley did "Showgirls" right after "Saved by the Bell," but that's about as raunchy as it got. Oh and Mario Lopez is a legendary womanizer. But again, nothing to imply they weren't normal teenagers. Which probably means they did smoke a little pot and possibly occasionally hook up. Nothing nearly salacious enough to warrant a book.
Here's Dustin Diamond with Tera Patrick and Nautica Thorn at Tao nightclub in the Venetian Hotel in Vegas in January 2007. Images thanks to WENN.com .