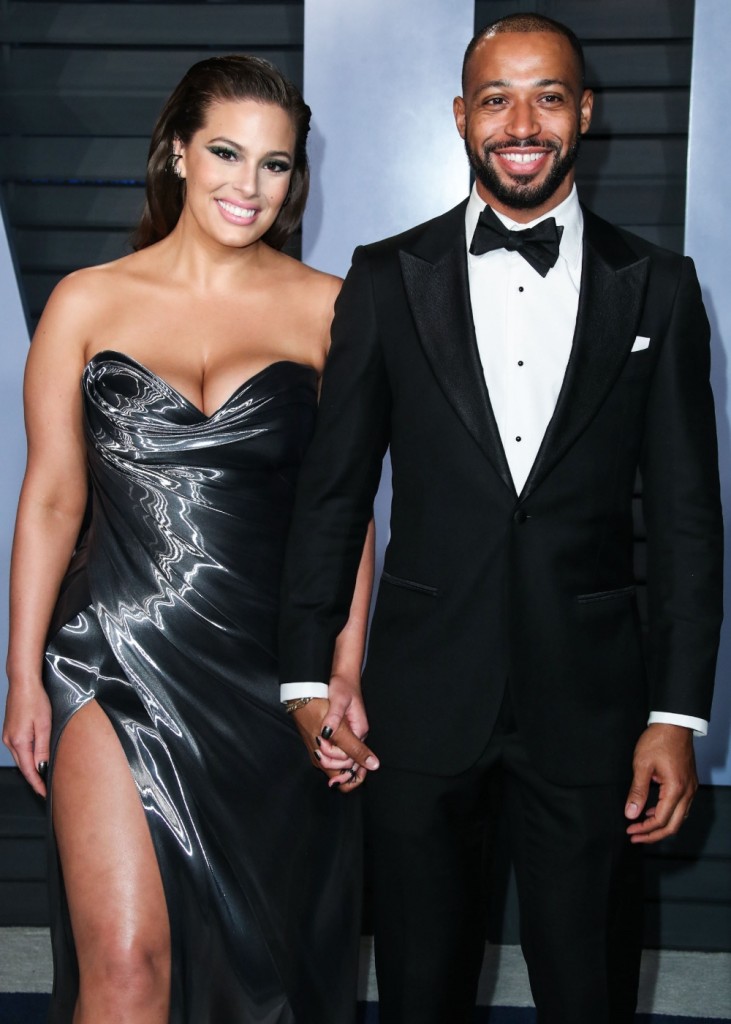 Ashley Graham and Justin Ervin welcomed their first child, Isaac, in January 2020. The couple announced that pregnancy on their ninth wedding anniversary. Yesterday, Ashley announced her second pregnancy on her Instagram. I'm not sure how far along she is, she just walked in the Michael Kors 40th anniversary show in April and wasn't showing. Based on the maternity photo Ashley posted to announce the pregnancy (posted below), she looks like she's in her second trimester at least. You tend to "pop" quicker with the second, so it could be one day she wasn't showing, the other she was. Plus, folks usually wait until the first trimester is done to announce. So, she's probably 4-6 months into this new pregnancy. That's exciting. People has more information on the announcement and Ashley's family planning.
Ashley Graham is ready for round 2!

The model, 33, is pregnant, expecting her second baby with husband Justin Ervin, she announced on Instagram Tuesday. The pair, who tied the knot in August 2010, are also parents to son Isaac Menelik Giovanni, who was born Jan. 18, 2020.

"The past year has been full of tiny surprises, big griefs, familiar beginnings and new stories. i'm just beginning to process and celebrate what this next chapter means for us ❤️," Graham captioned a maternity photo that showed off her bare baby bump, a snapshot taken by her husband.

In February, Graham said she was down for another baby in the house. Speaking with WSJ. Magazine at the time, she said, "I would get pregnant yesterday if I could," adding that "I've 'accidentally' had unprotected sex while I'm ovulating just to see if I can while I'm breastfeeding."

While guest-hosting The Ellen DeGeneres Show in April, Graham spoke with Amy Schumer about expanding both of their families with a second child, saying that she, personally, was "working on it currently." She added, "Like, in this moment currently working on it."
Oh. Okay. So clearly this pregnancy isn't one of the "tiny surprises" to which Ashley was referring. I'm a little uncomfortable with the, "I've 'accidentally' had unprotected sex while I'm ovulating just to see if I can while I'm breastfeeding," comment. However, I assume that was just Ashley being funny and both she and Justin were on the same page for baby two. BTW, yes. *Points to self * Yes you can get pregnant while breastfeeding, I'll save you the investigation. It sounds like Ashley couldn't wait to have another baby and it happened quickly for them. That's wonderful. And to have a glimmer of hope during such a stressful year, what a lovely "next chapter" for them.
Ashley did a home birth with a birthing pool, a doula and midwives for Isaac's birth. She got real about the pain she was in. I wonder if she'll go the home birth route again? I'm sure she'll give us the scoop post-birth, Ashley is pretty open about all things momming. Anyway, congratulation to the whole family. Lovely news.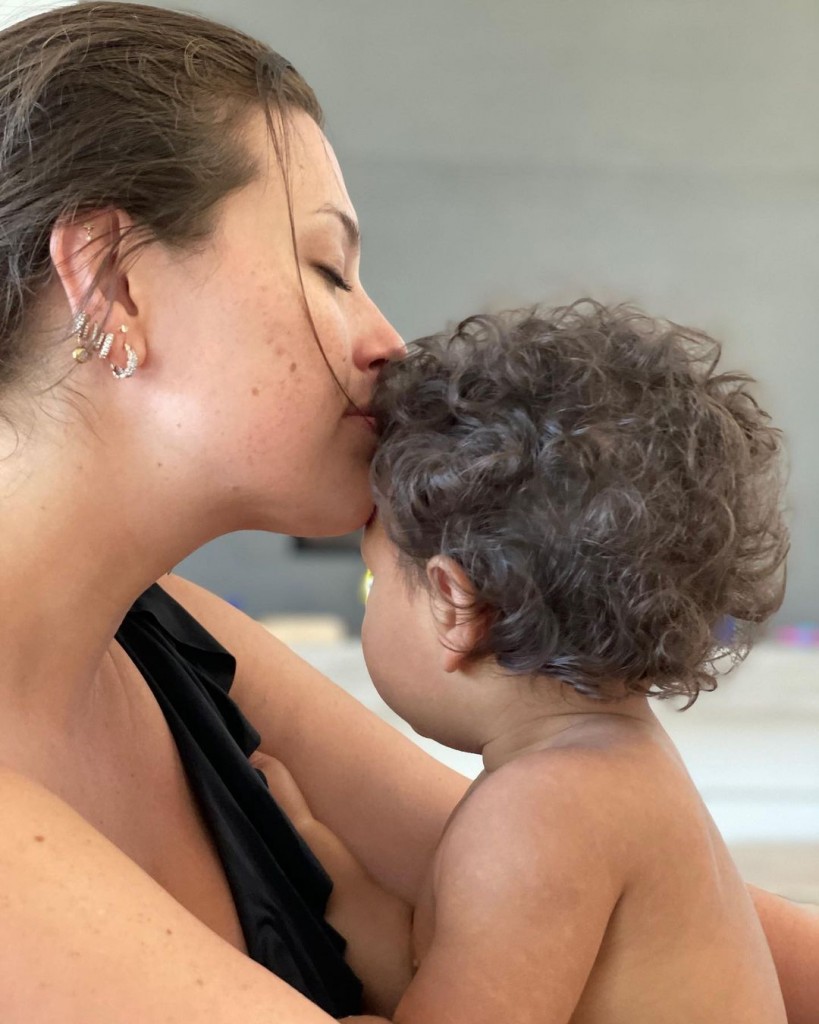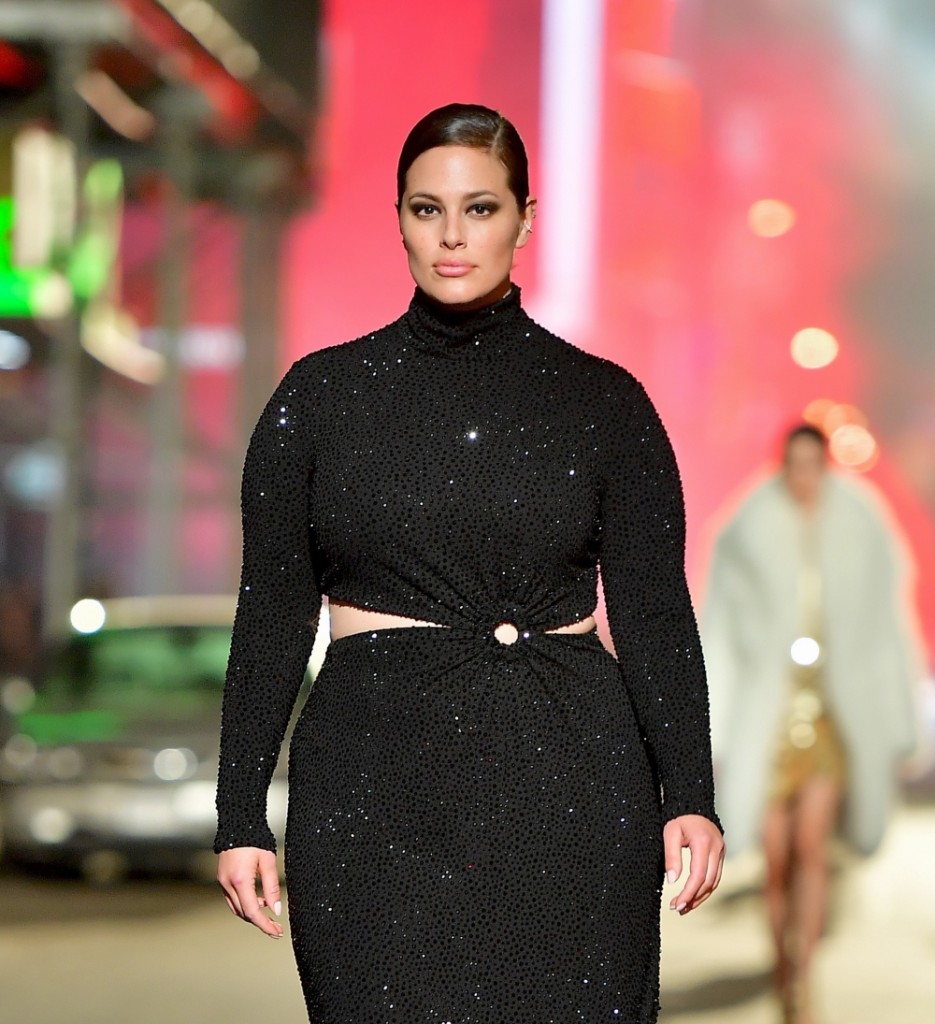 Photo credit: Backgrid and Instagram