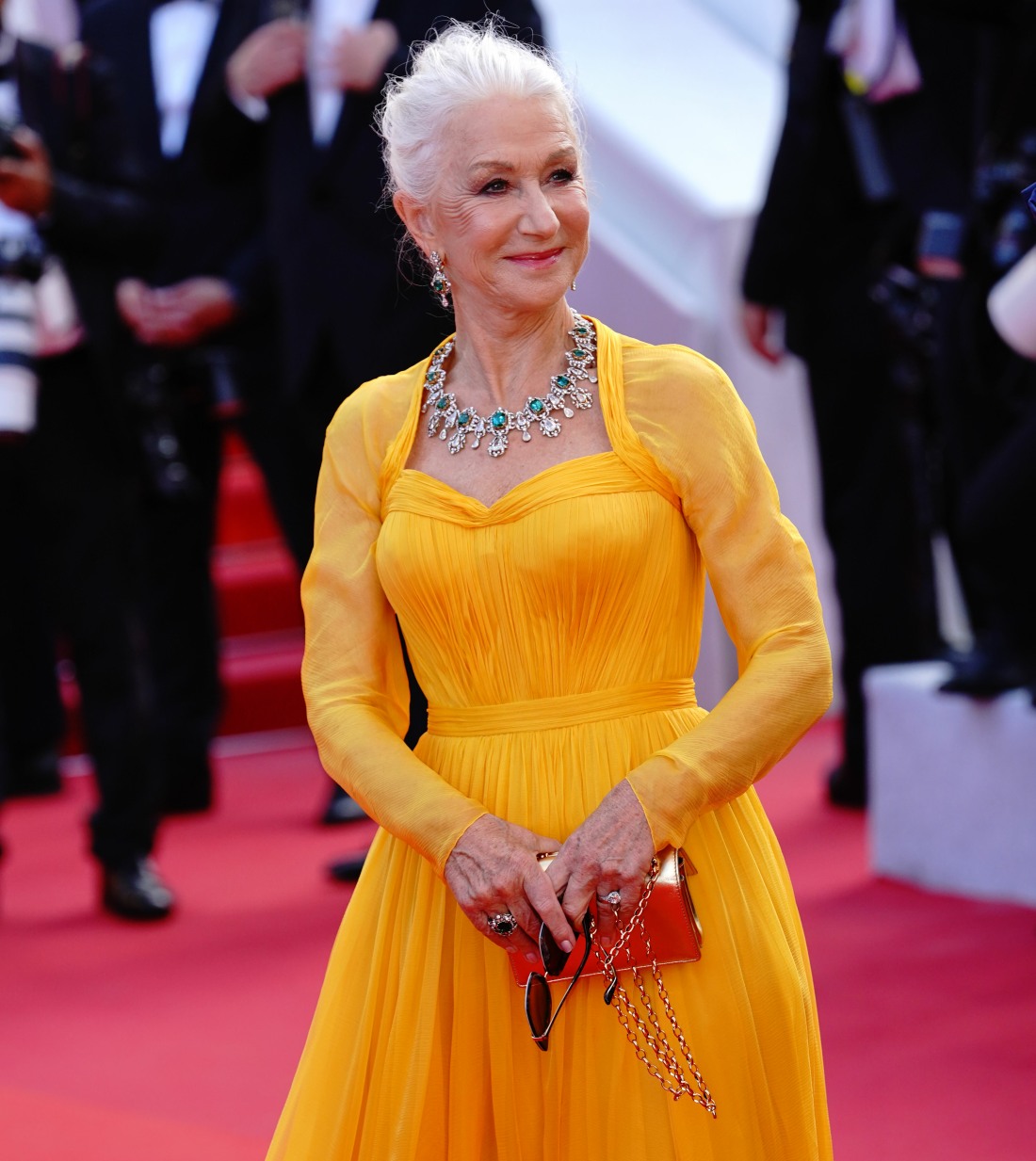 Helen Mirren is 75 years old and she's glorious! One of my favorite things about her is that she's one of the faces of L'Oreal. She's had this gig for six years and she loves it, and loves their skincare line and being their brand ambassador. That was why she went to Cannes this year – L'Oreal pays their models to go to Cannes and represent the brand, so Helen was there as a pretty face, just the same as Bella Hadid. To promote the brand, Helen also chatted with People Magazine about daily beauty rituals and the pandemic (the Taylor she references is Taylor Hackford, her husband):
Her daily beauty ritual to help pass the time & give her some sense of normalcy. "Every day I put on makeup. I didn't do it for Taylor because Taylor never notices. He asks if I've got makeup on or not and doesn't really care, but he certainly doesn't notice. He'll sometimes say in a rather puzzled way, 'Oh, you look really nice.' You just associate the fact that I look nice with the fact I've just spent an hour doing my makeup! But I would put my makeup on every day and get dressed every day because I enjoy it. I felt like I was living my life properly. So, it was actually a good experience for me."

She loves Cannes: "I have to say, I love it," Mirren says of walking the carpet on la Croisette. "I love the opportunity to wear incredibly beautiful clothes. I appreciate the craft of couture. I'm a girl, I love, love dressing up. And then I'm perfectly happy to give it all away at the end of the night and go back to my scruffy, Bohemian outfits."

What it was like being back on a red carpet post-pandemic: Mirren sums the experience up as "extraordinary…Having spent a year and a half sort of behind closed doors, I've forgotten what this was like. So a little bit intimidating. But at the same time, it was such fun."
I could not sit down and put on makeup every dang day of normal life, much less pandemic life. Although I understand why it would be "just something to do" during pandemic life. You have the time, you have a makeup table, sure, have fun. My mother is like that, and I do think it's more generational – women of a certain age were simply raised to always "put their face on" even if they weren't leaving the house. They feel naked without makeup. But it's harmless – Helen was obviously just doing it for herself, and I like what she says about Taylor not noticing either way.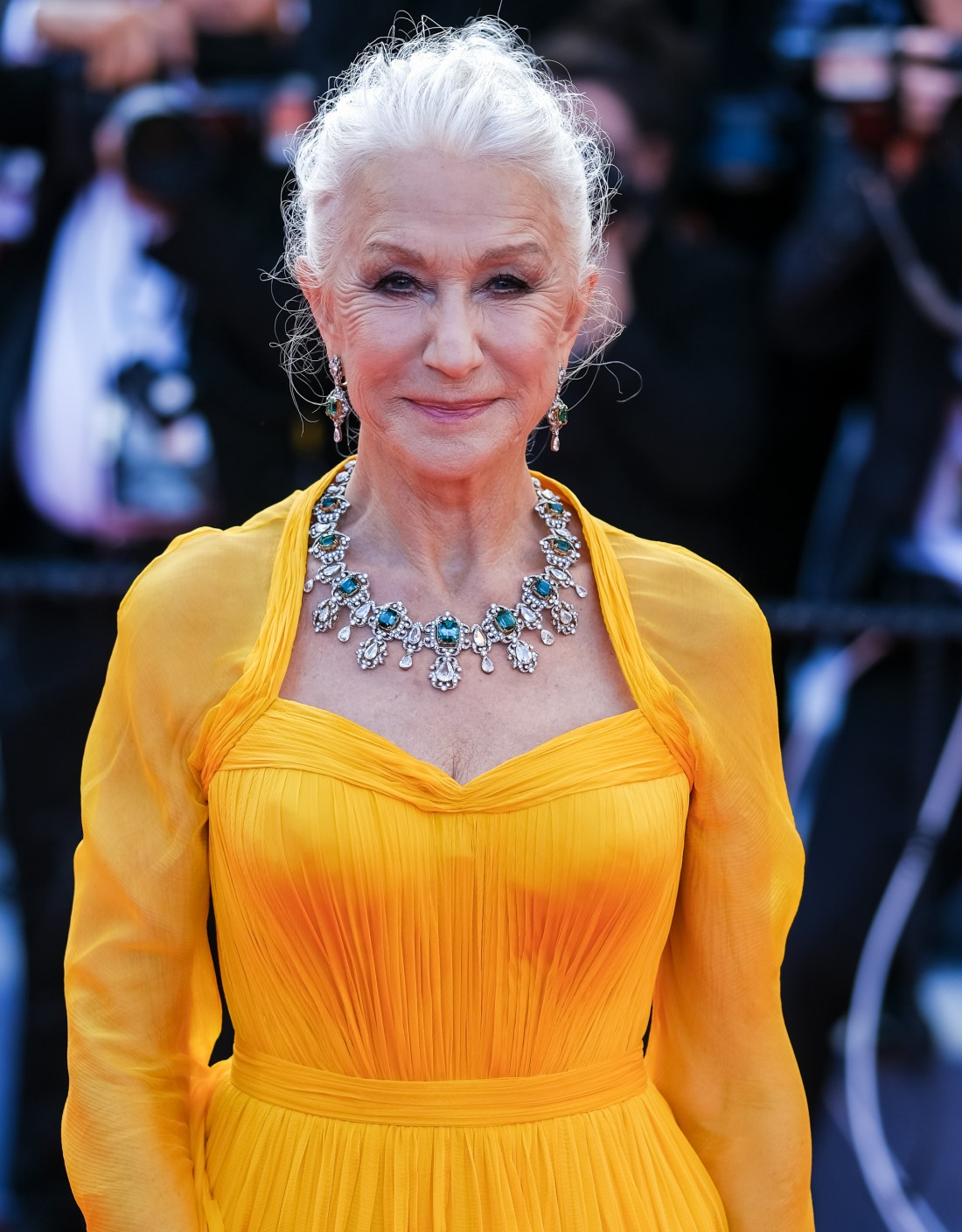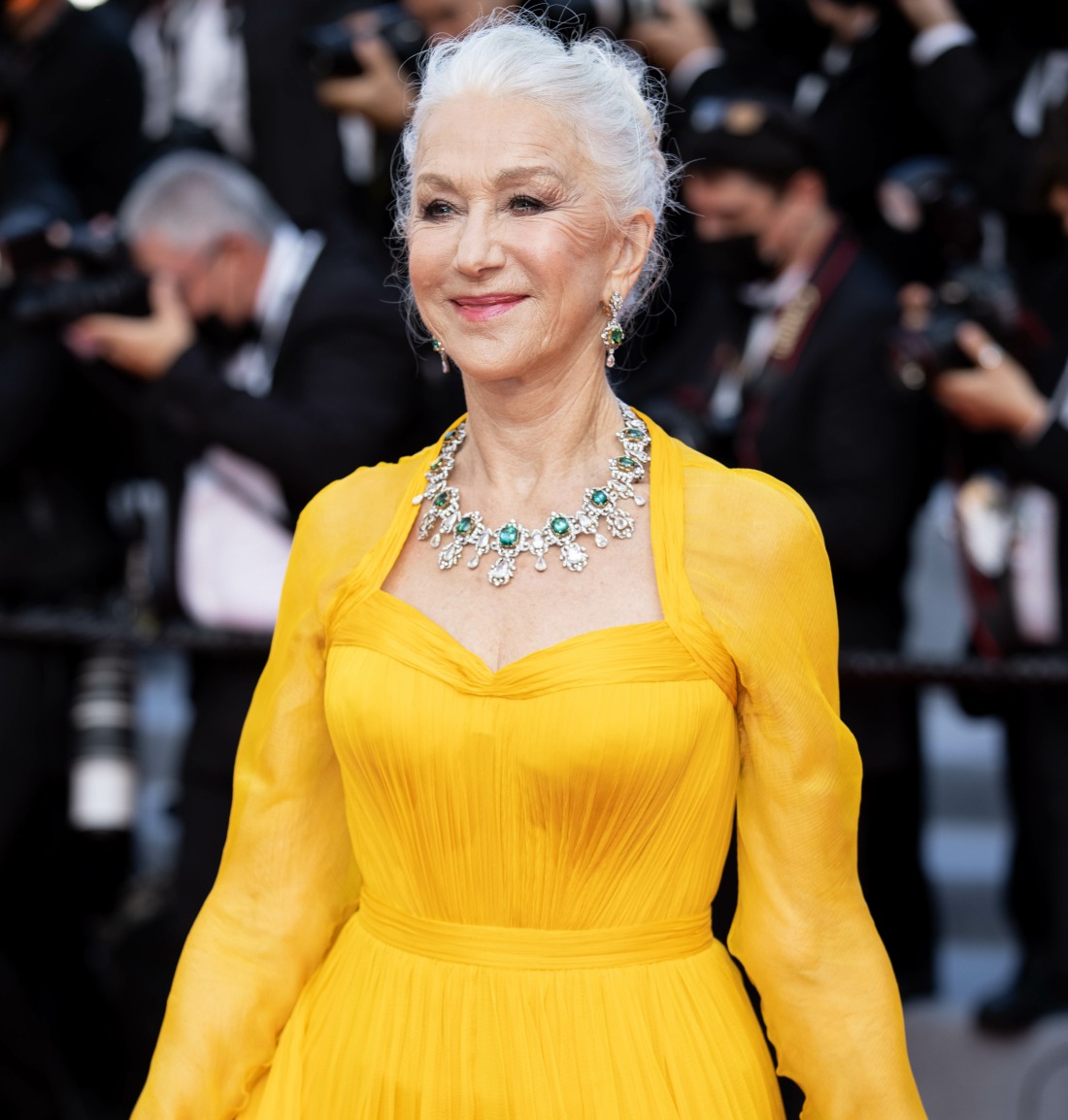 Photos courtesy of Avalon Red, Backgrid.