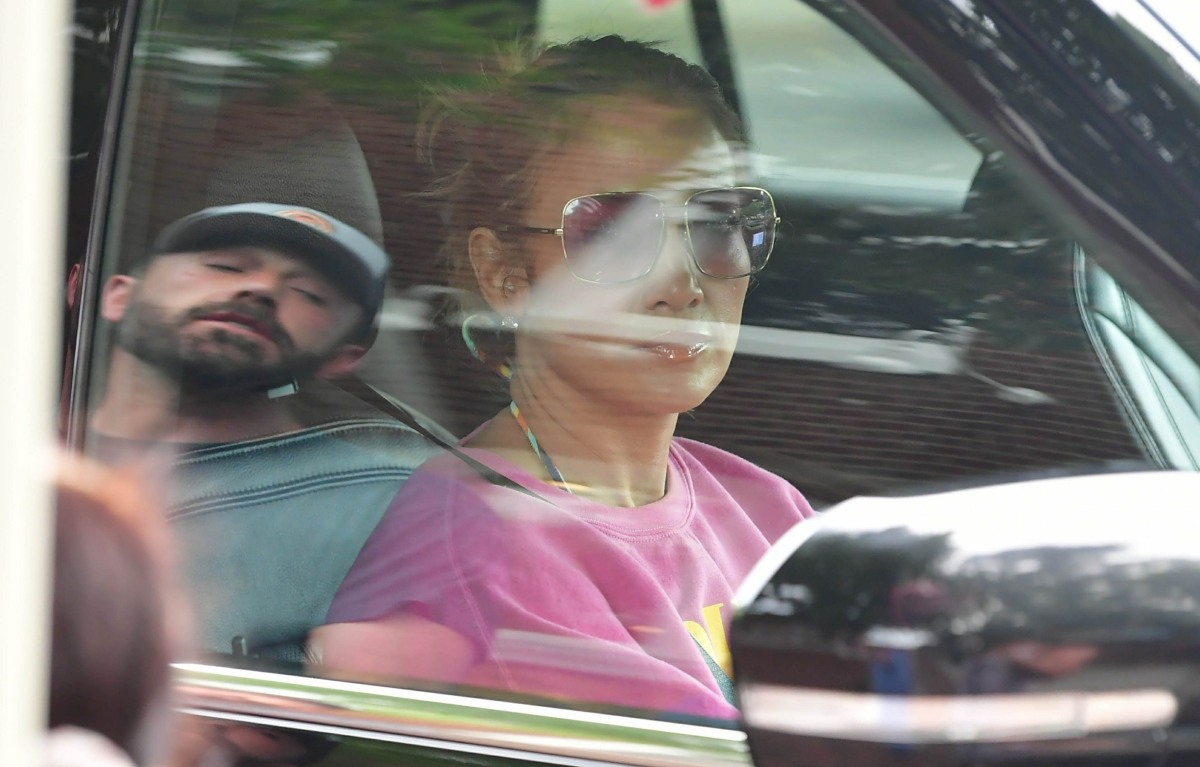 In recent weeks, we've heard a lot about Ben Affleck and Jennifer Lopez and their plans for their future. We've gotten sugary updates about how Ben and J.Lo are "fully committed to spending the rest of their lives together." We've gotten some subtle clapback from Ben's camp about the alleged plans to move in together, with Ben apparently wanting to maintain separate spaces for now. We've heard that Ben is a guy's guy who loves to do his own thing, which J.Lo apparently loves and would love even more if they moved in together. Then, this week, Page Six had photos of Bennifer stuck in traffic:
Lopez and Affleck were stuck in bumper-to-bumper traffic on Sunset Boulevard Wednesday morning

📸July 14, 2021.
BACKGRID© pic.twitter.com/C9a9uGJfdC

— bennifer tea (@jloaffleck) July 14, 2021
It was a cute vibe of Jennifer being so annoyed at the traffic and Ben being so calm. The way he's looking at her is actually kind of hot too? I'm not mad! Apparently, in these photos, Ben was driving Jen back to her place when they got stuck in traffic. Which was probably the impetus for Jennifer saying "this is why we need to move in together." Ben succumbed! They were seen & photographed yesterday looking at properties in Beverly Hills and LA. They are officially house-hunting.
Jennifer Lopez and Ben Affleck went house hunting in LA today.

📸July 15, 2021.
BACKGRID© pic.twitter.com/abaAlLqPY4

— bennifer tea (@jloaffleck) July 16, 2021
One of the properties they looked at is some crazy $63 million Beverly Hills mansion in "Billionaire's Row." So… it's not just that they're looking for a place together. They're looking for a substantial upgrade. Ben has a home in Brentwood, near Jennifer Garner's house, and he's very much the "suburban divorced dad." While Jennifer was Miami-based during her relationship with A-Rod, she's always had a home in LA, and it's a nice place too. But yeah, this would be an upgrade for both of them. Too soon? Or just right?
PS… CB just told me that Ben has a long history of house-hunting with girlfriends, he apparently did that with Ana de Armas and Lindsay Shookus. Maybe he's just a Real Estate Guy and he likes to see what's out there!
EXCLUSIVE: Jennifer Lopez and Ben Affleck tour $65million mansion in search for perfect Bennifer love nest https://t.co/PRrCvGpuKo

— Daily Mail Online (@MailOnline) July 16, 2021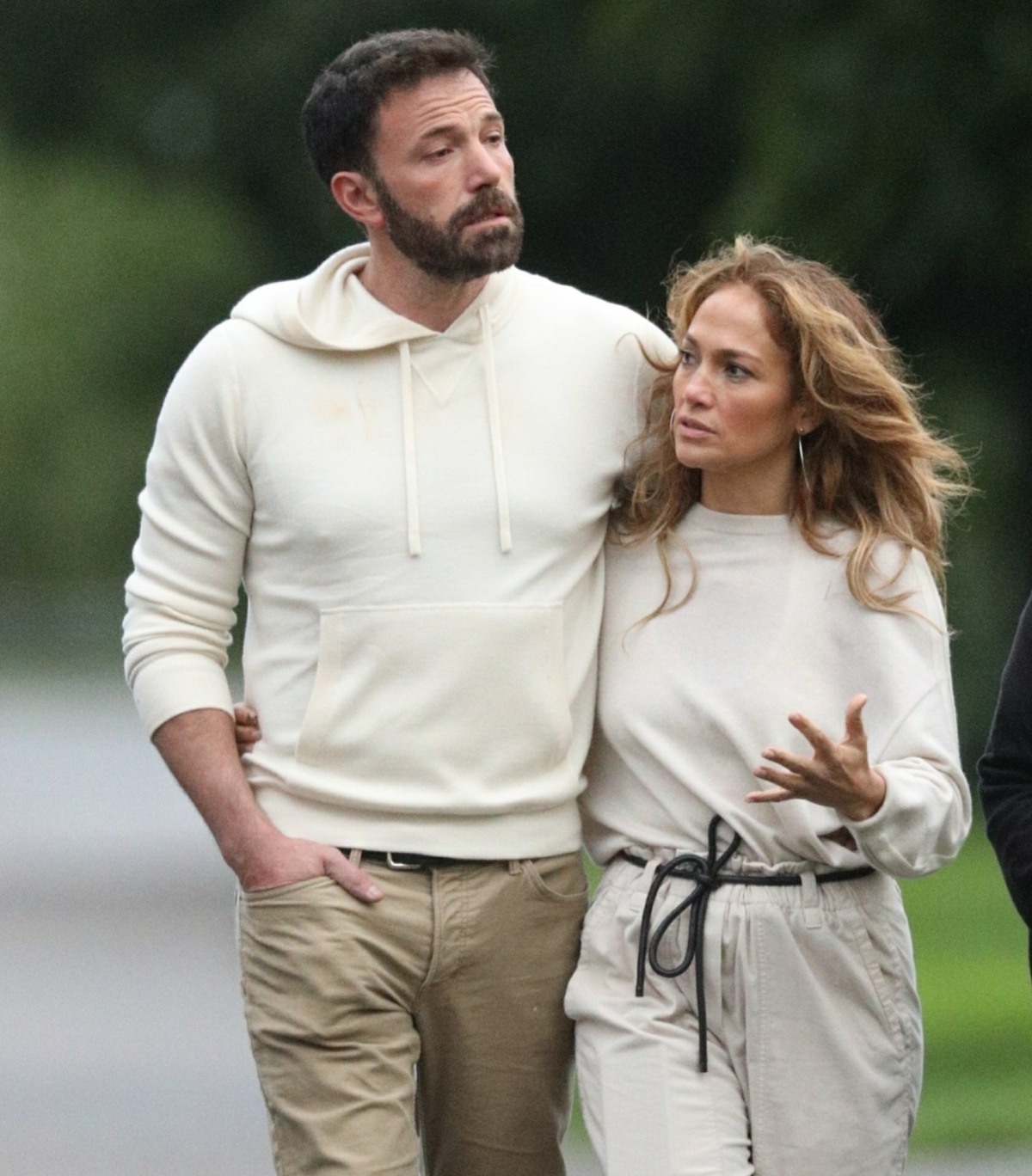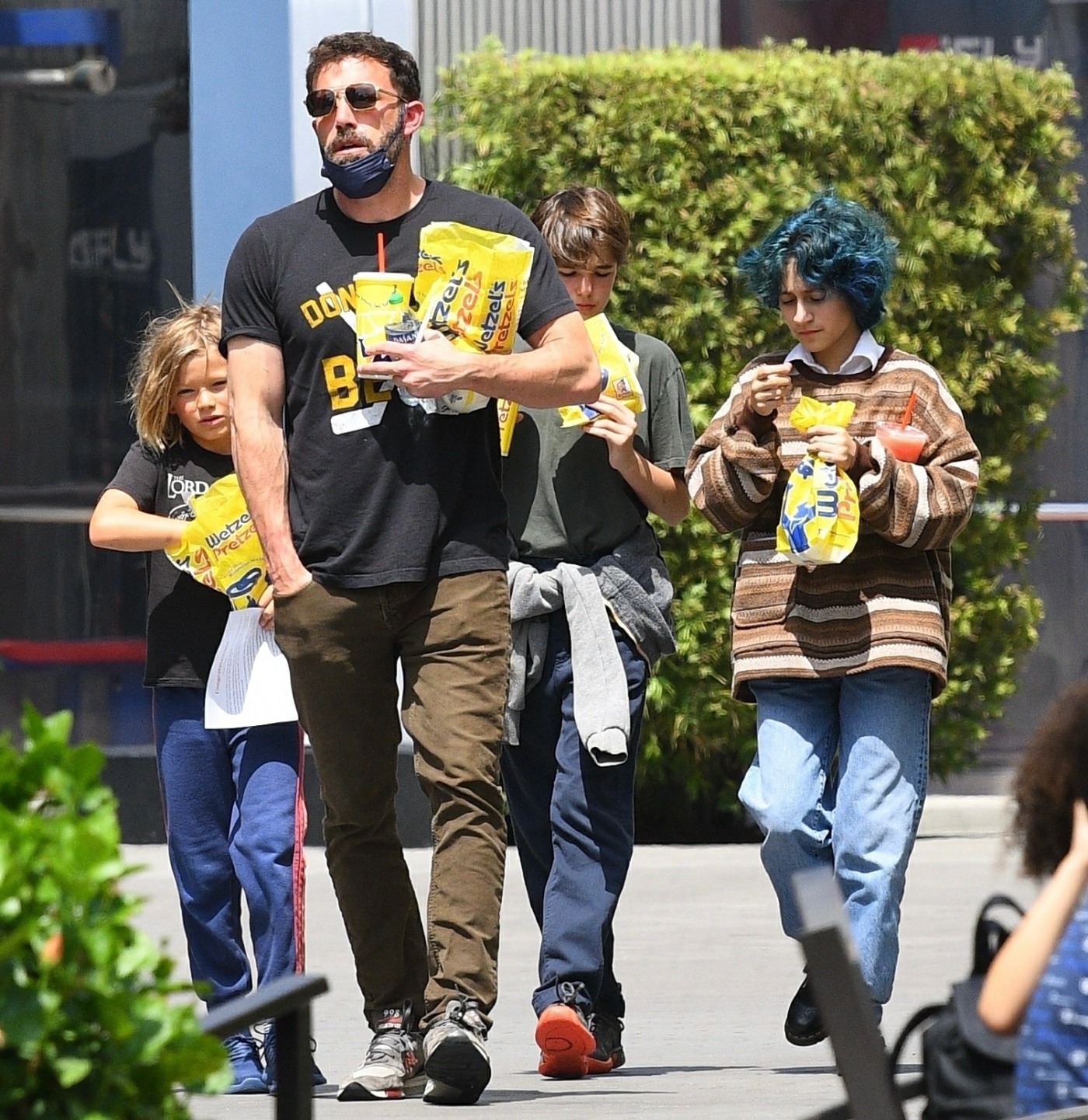 Photos courtesy of Backgrid.