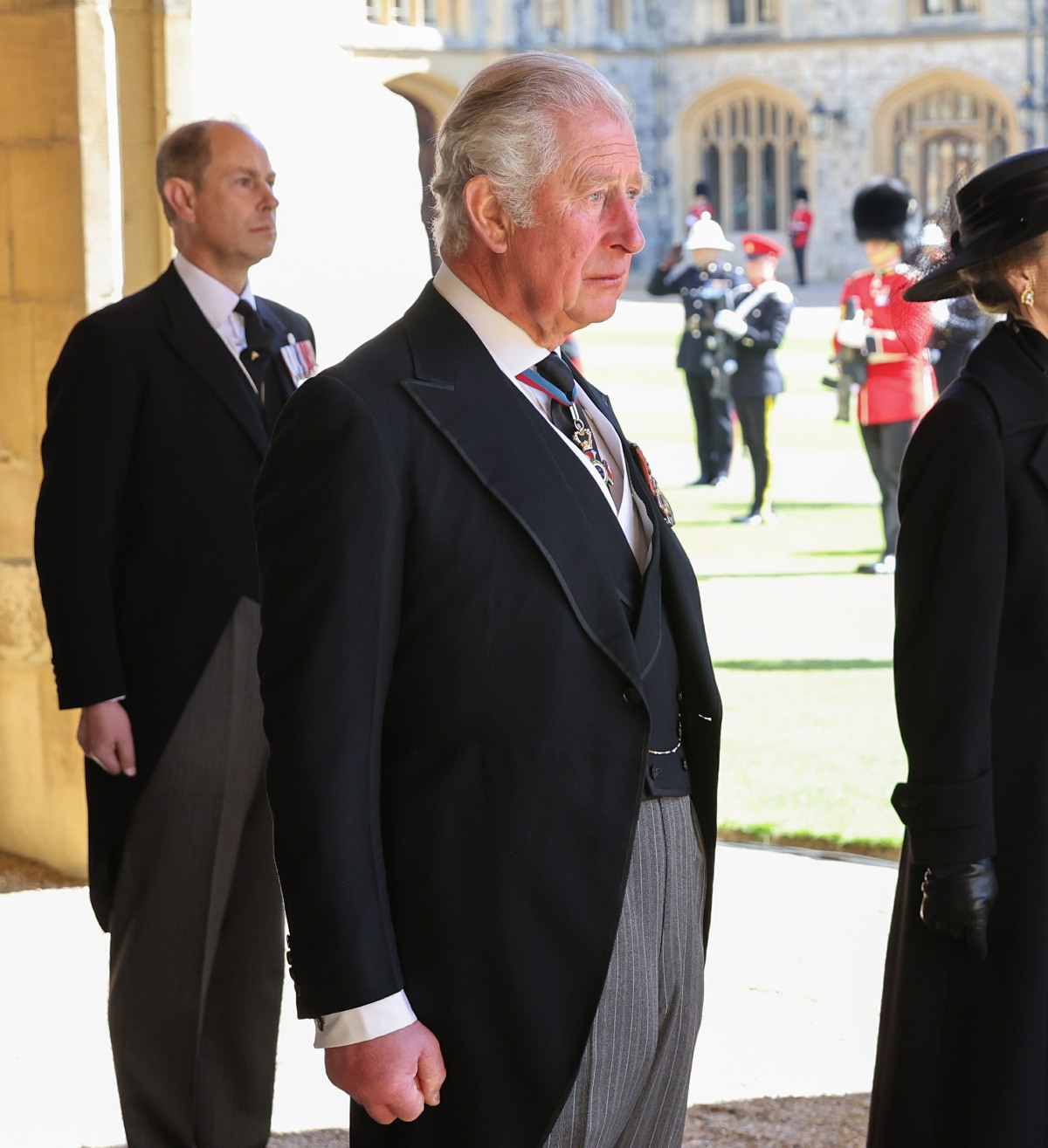 One of the funniest royal stories of the month is this beef between Prince Charles and his youngest brother, Prince Edward. Long story short: the Queen and Prince Philip always intended for Edward to "inherit" the Duke of Edinburgh title when Philip passed, and that's why Edward was only given the Earl of Wessex title when he married Sophie. Sophie and Edward went on a full-blown PR tour following Philip's death where they talked openly about how they had the DoE title in the bag. Meanwhile, Charles actually inherited the DoE title and when he's king, he will not give it to Edward. Charles is unhappy with the Wessexes' gouche grief tour and he's still holding on to 20-year-old resentments. Tom Sykes has a hilarious story about what all of this says about Charles and his pettiness. Some highlights:
Charles' streamlined monarchy: In some quarters it was whispered that maybe too much wood had been cut. Over the past two years, there has been a perception that, far from the balcony at Buckingham Palace being in danger of imminent collapse, the army is looking a little thin. The received wisdom, post-Meghan and Harry, was that more, not fewer, royal bodies might actually be needed to plug the daily royal schedule of community-center visits and sports hall openings.

Buckingham Palace is pushing the Wessexes: This explains the subsequent pushing-forward by Buckingham Palace of Prince Edward and his wife, Sophie Wessex. Over the past two years, Charles' younger brother—Edward is 57 and Charles is 72, and the two "barely know each other," according to one source—and his wife have occupied an increasingly visible role. This new, higher profile crystallized on the occasion of the death of Prince Philip, when the couple were sent out to give a series of high-profile print and television interviews, which they conducted with aplomb. But if Queen Elizabeth was happy with their work, one man was less than thrilled.

A matter of personal pique for Charles. Prince Charles has long had the absolute minimum of regard for Edward and Sophie. If this sense of a jealous Prince Charles seems familiar, well, that is because it is. The writer Christopher Andersen, author of Diana's Boys, told The Daily Beast: "Charles harbors varying degrees of resentment toward all three of his siblings—Anne, Andrew, and Edward—for the affection and attention that was lavished on them by their parents and denied him from the very beginning. On a certain level, Charles must also hate the fact that Edward and Sophie have been lauded for stepping up to fill in the void left by the departure of Harry and Meghan."

Penny Junor says Charles has always been a jealous man: The author Penny Junor, who has written biographies of Charles and is close to his circle, told The Daily Beast that he had not only "struggled" with the popularity of his first wife, Princess Diana, but had also been jealous of his own sons when they attracted more limelight than him. She said: "Definitely, Charles used to feel threatened by his sons. Charles is a man who grew up being a star in his own firmament and it's very hard to let someone else in on that stage to share the limelight. He found it very difficult with Diana, and he found it difficult when his sons started to become stars in their own right. He was an older man, they were younger and more photogenic with beautiful wives—and of course that is threatening."

Tom Bower, author of Charles, Rebel Prince, on Charles' prima donna behavior: "I find it bizarre that a 72-year-old man could be jealous of his younger brother, who does not have any public status whatsoever, who doesn't offer a challenge, who is not political. Edward is a harmless soul, which makes it even more baffling why this has suddenly arisen. It's actually symbolic of the palace in disarray. I find it unseemly and distasteful—and the palace should have stopped it… If you assume the story is true, Edward and Sophie have no way of countering it. I don't think they are in a position to get the queen to override Charles."

Uneasy lies the head: It bodes ill for the reign of King Charles III if he gets a reputation for breaking his word, especially given that it is an open secret that he has no intention of keeping his promise that Camilla will not officially be named queen. Untrustworthy kings do not inspire public allegiance.

Small & petulant: Christophe Andersen says: "Denying the Duke of Edinburgh title to Edward just makes him look small, petulant, and more than a little vindictive. It's not a very good sign for the monarchy. Charles needs to appear more magnanimous if he has any hope of winning over his future subjects."
I've always said that William is more like his father than his mother, and we see that again and again. William learned how to be a petty, vindictive, small, jealous a–hole from watching his father. William did the most to exile his only brother, while Charles took the scenic route, making sure that Edward and Sophie are punished at long last for sh-t they did twenty years ago. I mean… as I said, the Wessexes' PR campaign was dumb and tacky and I honestly don't blame Charles for shutting them down over that. But yeah, the other stuff is true too. He's petty, jealous and small. Charles and William will be such sh-tty kings.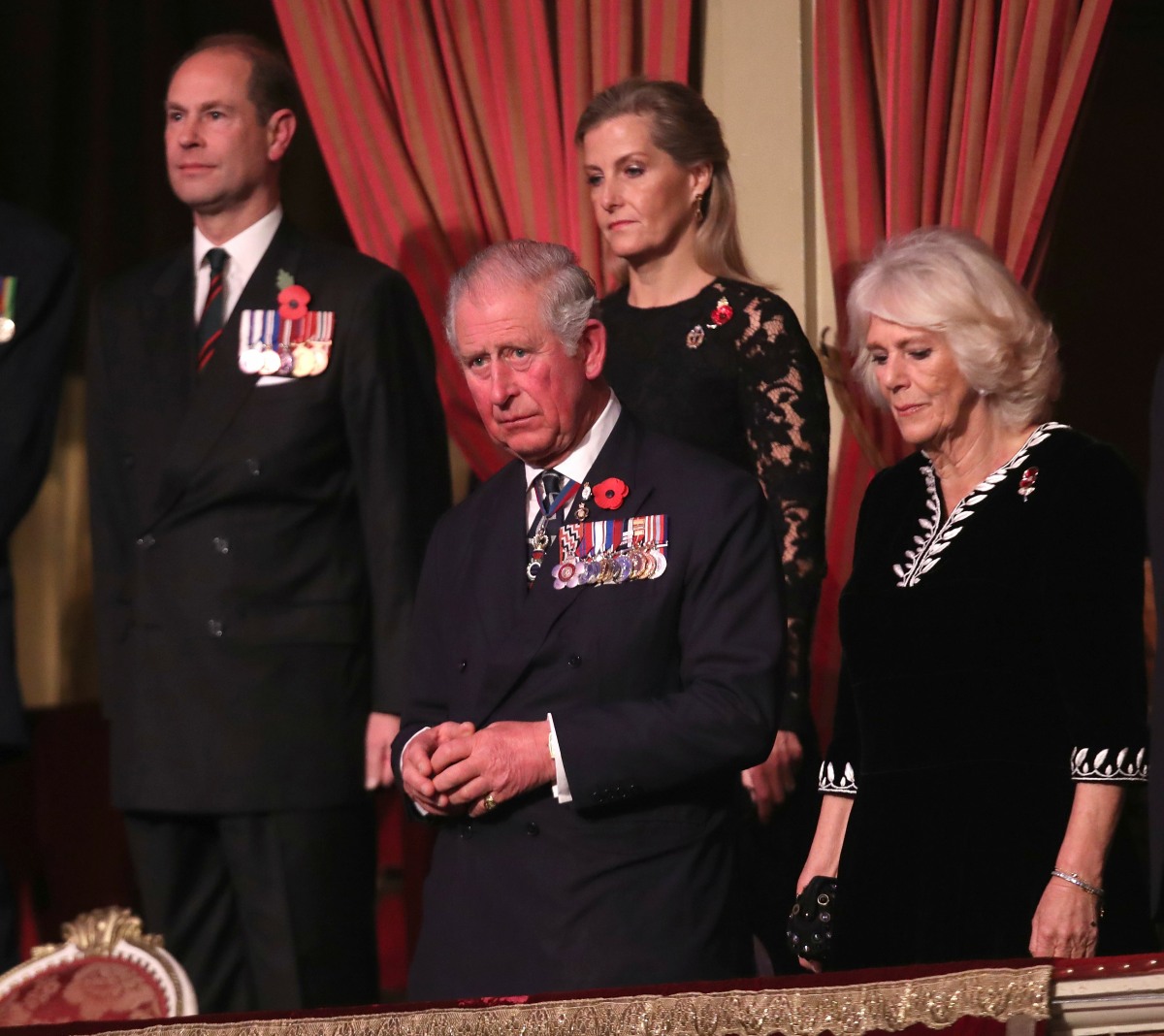 Photos courtesy of Avalon Red, WENN.