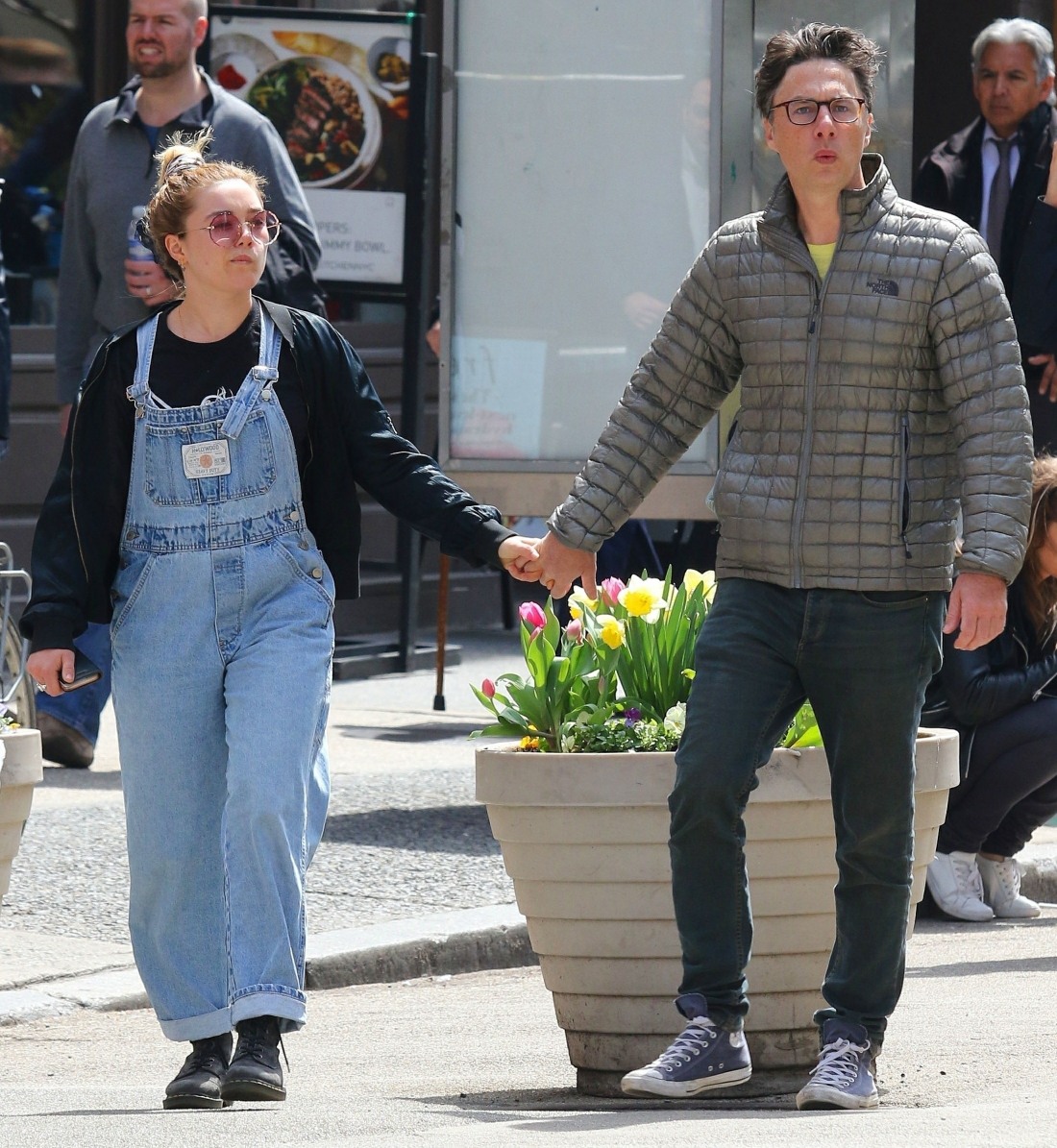 Florence Pugh is 25 years old, and the world is her oyster. She's probably got a multi-film deal with Marvel. She's an in-demand actress in a variety of projects and in recent years, she's become crazy-famous because of Midsommer and Little Women, even getting an Oscar nomination for one of those films (not the right one). Since 2018, she's also been dating Zach Braff, who is 21 years older than Pugh, making him 46 years old right now. Florence gets really, really upset if people point out the age difference or suggest that their ages make it kind of gross. Being criticized about her old-ass boyfriend seems like the most traumatic thing that's ever happened to Florence. Which just makes me anxious about how she'll feel if and when Zach tries to propose to her:
Florence Pugh's romance with Zach Braff got a shot in the arm after the Scrubs actor jetted to the UK to wow her parents. Black Widow actress Flo, 25, has been dating medical comedy star Zach, 46, since 2019. There is a 21-year age gap between the pair.

A source who has known Zach for years tells me: "Zach has this reputation like he's Charlie Harper on Two and a Half Men – this kind of lazy bachelor with a revolving door of younger women in his life. He's conducting himself completely differently with Florence, and has gone as far as spending time with her family in England earlier this year and moving her into his LA mansion. He didn't do this with other girlfriends – nothing close to that – and he's making every indication that he's really ready to settle down, especially now they've passed through the gauntlet of working together and getting out the other side without killing each other.

"Of course, Florence is different from every other woman he's dated in that she has a hot career – hotter than his – and he's been very supportive and not held her back in the slightest."

Zach, who has dated a string of beauties including Drew Barrymore, Kirsten Dunst and Mandy Moore, met Florence's family for the first time in September.

My source reckons the "only thing that's keeping him from proposing is wanting to know for certain she'll say yes".
Dude, you won't know for sure that she'll say yes until you ask her. That's why men ask. How emotionally lazy is Zach Braff? Because it sounds like he wants credit for the bare minimum. Oh, he met his girlfriend's family after dating her for three/four years, Boyfriend of the Year over here! Oh, he supports his mega-star girlfriend's career instead of negging her, wow! Oh, he let her move in to his space and he didn't throw a tantrum about it, yes she'll marry you! Jesus. And after saying all that, yes, I think Florence probably does want to marry him. She probably does think this way, "oh, he finally met my family after years of dating, what a man!"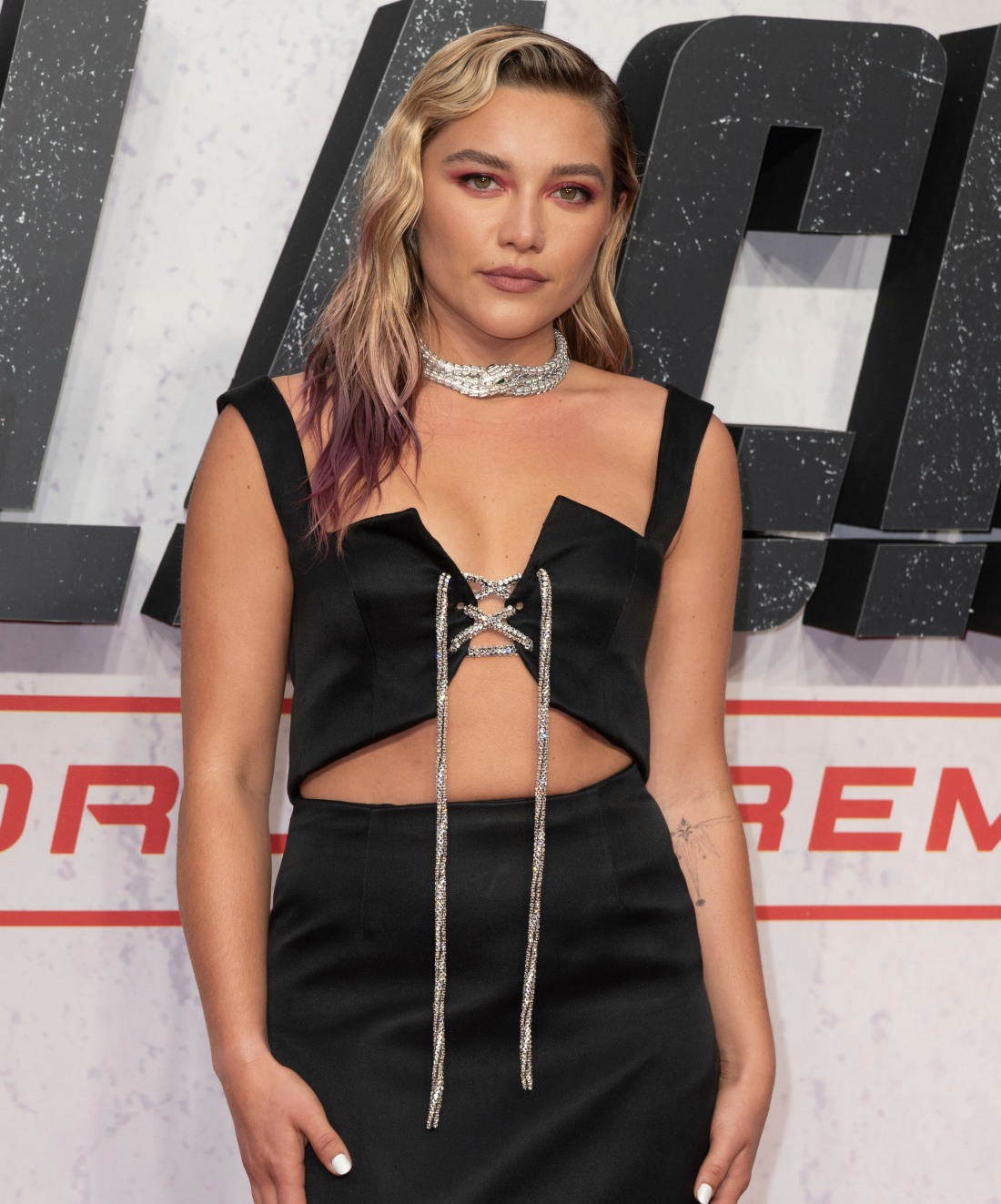 Photos courtesy of Avalon Red, Backgrid, Instagram.