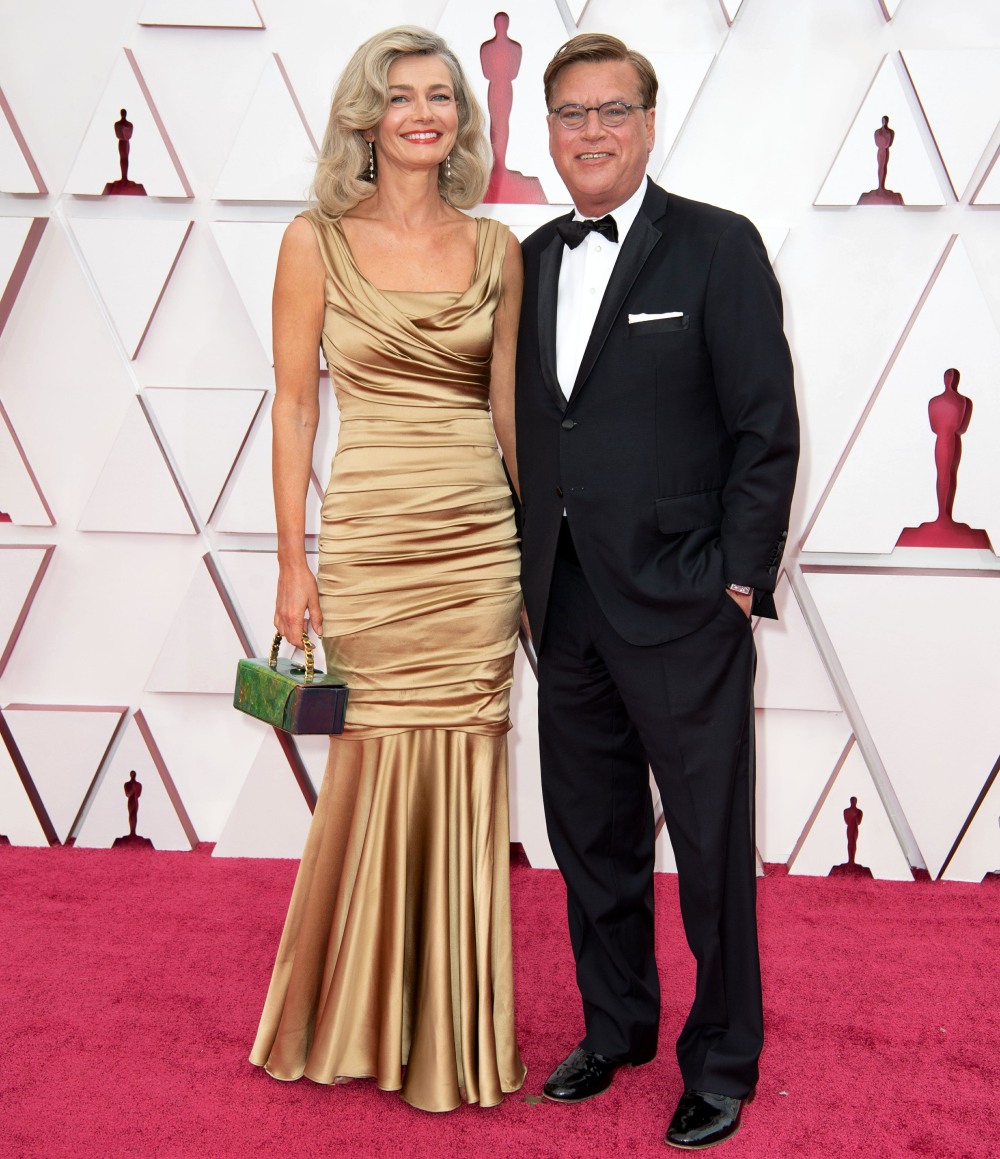 Aaron Sorkin and Paulina Porizkova started dating in what was probably February/March of this year. They were pretty showy about their relationship early on, with Paulina basically briefing Page Six about it and oversharing a bit on social media. Paulina and Aaron went to the Oscars together – he was nominated and she was his date. She made a big deal about pulling out an old gold dress so she could be "his Oscar" and they happily posed on the red carpet together. Things had been quiet around them for a few months and now we know why: they're over.
It's over for Paulina Porizkova and Aaron Sorkin. The Czech-born model, 56, announced on Instagram Tuesday that she and the famed director, 60, have broken up. Porizkova placed a broken-heart emoji over a paparazzi photo of her and Sorkin going for a stroll.

"I'm so grateful for his presence in my life. He helped heal me and reclaim myself. There truly may be no better man, no man who's more genuinely 'good.' He's brilliant and witty and funny and sexy," she captioned the post.

"But it doesn't matter how much we may wish we were birds of a feather – we're still a duck and a goose."

Porizkova added that she wouldn't say anything else on the matter, as it involves "someone else's privacy."

Page Six broke the news in April that the former Sports Illustrated Swimsuit Issue stunner and the screenwriter were dating. Two days later, the pair made their debut at the 2021 Oscars, where they walked the red carpet together.
It "involves someone else's privacy"? Hm. Is she talking about Aaron or a mystery third party? Who would dare hurt Paulina?? Anyway, she seems okay. Sorkin was her first "boyfriend" since her (estranged) husband Ric Ocasek's death in 2019. She wanted to go out, have some fun and get laid. I think she got all of that and probably wanted more, but Sorkin was like "I'm pretty busy, actually." Sad that he didn't try harder.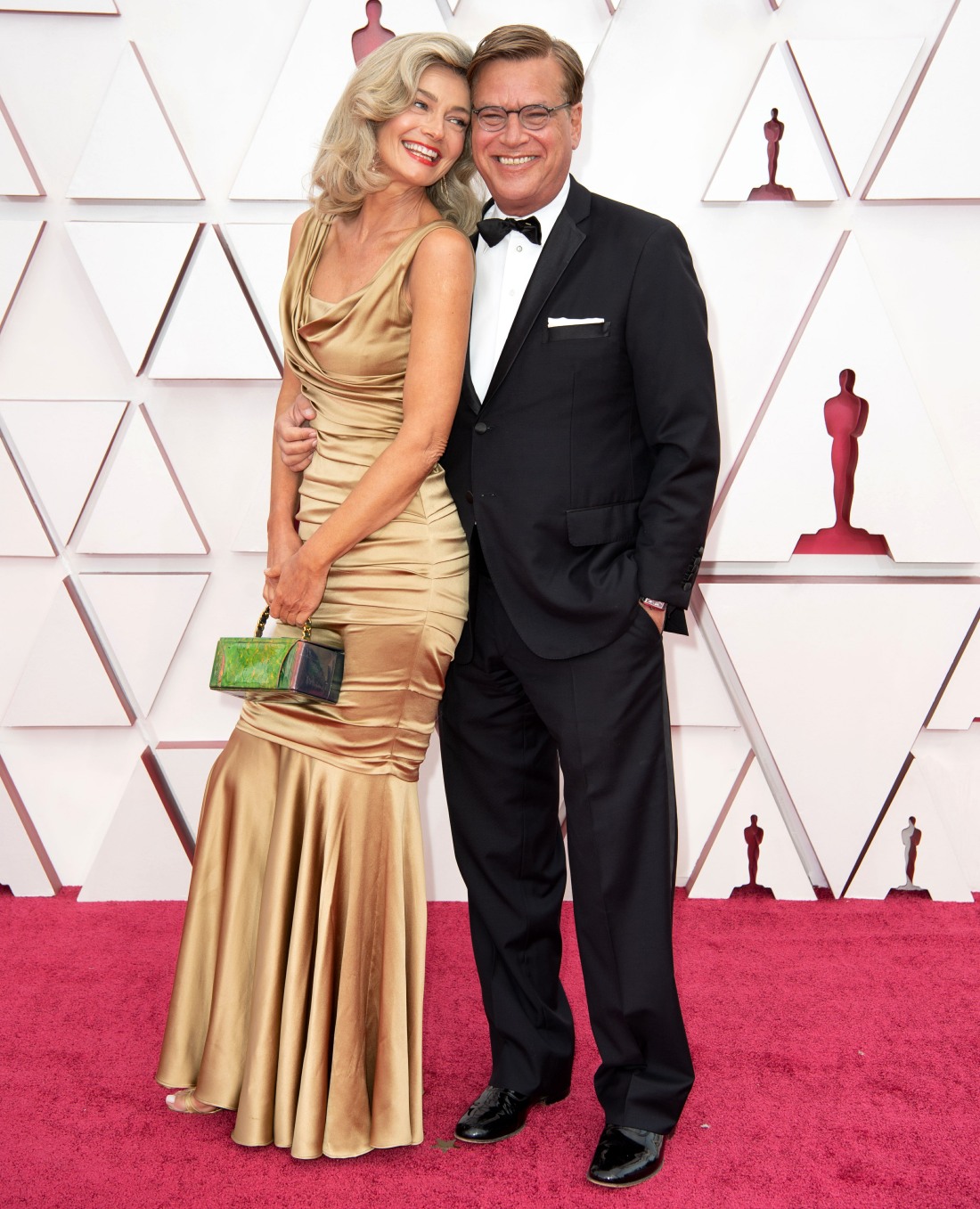 Photos courtesy of Avalon Red.