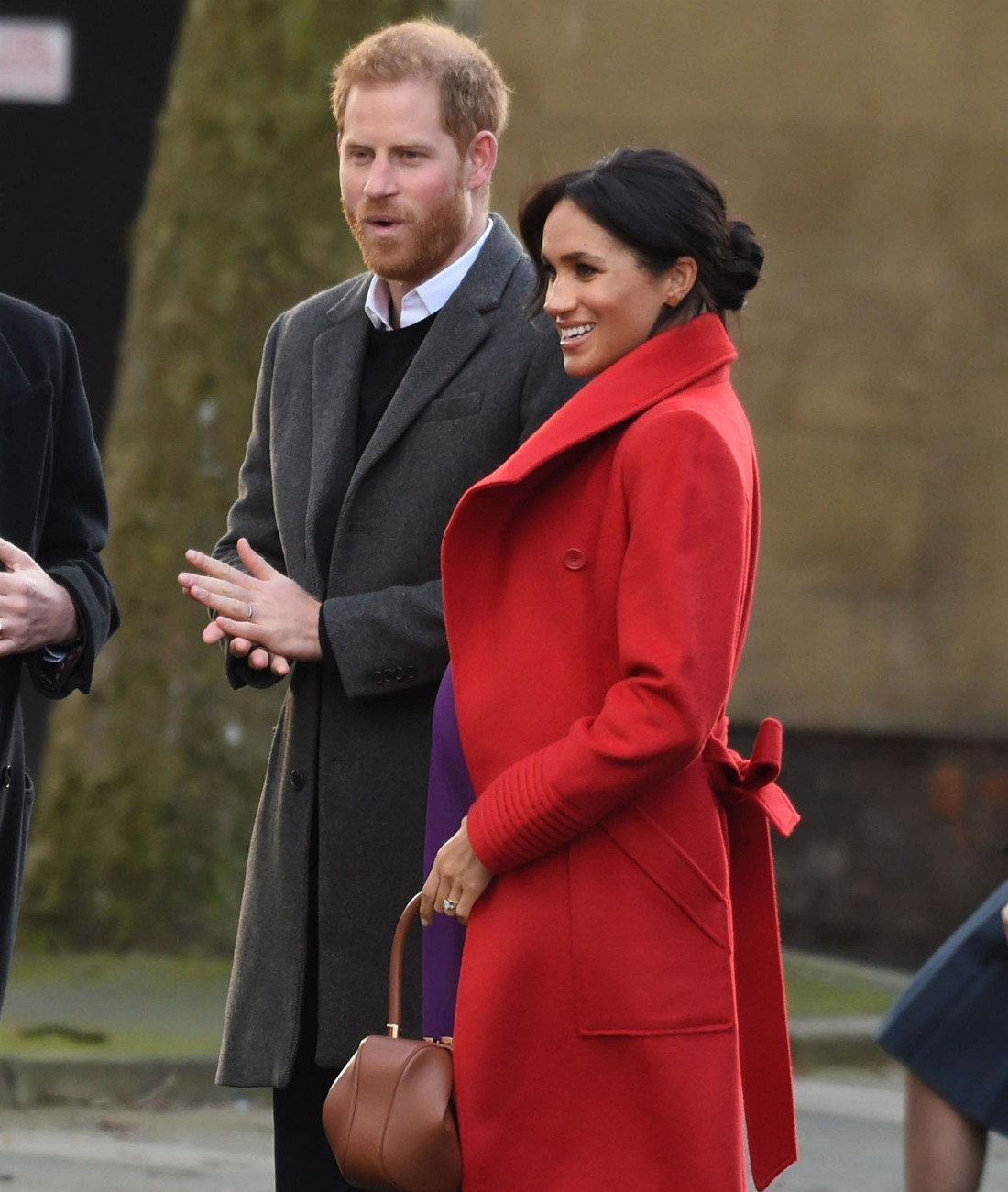 On Friday, I wrote up a piece about Lilibet Diana Mountbatten-Windsor and the absence of her name from the line of succession list. Last Friday marked a full seven weeks since Lilbet's birth, and her absence from the Royal Family's list of the line of succession was notable for so many reasons. While babies are not usually added to the list on the day of their birth, recent babies have been added to the list usually within two weeks of their birth. When Prince Louis of Cambridge was born, he was added twelve days later. Lucas Tindall – Mike and Zara's third child, was added just days after his birth. I believe Eugenie's son August was listed within two weeks of his birth as well. The point is that no other baby besides Lilibet Diana (the first mixed-race baby girl in the Windsor clan) has been NOT added to the line of succession within a few weeks at most.
Well, they just added her. Considering all of the conversation in recent days, I think they added her today, this morning. I'm looking at the list now (go here to see). Here's the partial screencap with Lilibet's name: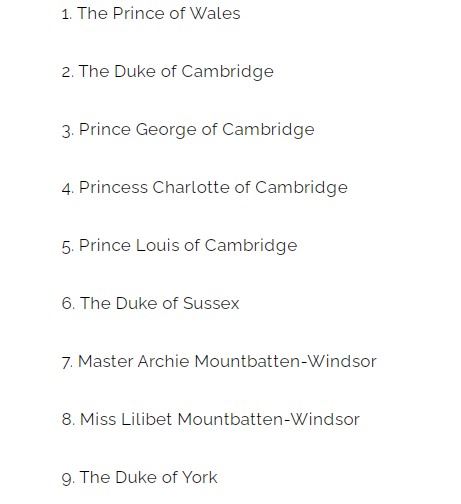 It seems clear to me that Buckingham Palace and the Men in Grey were being petty as hell, not to mention racist AF, and perhaps they weren't expecting Lilibet's absence to become a headline. Or maybe they meant for it to become a headline just to put Meghan, Harry and an innocent baby "in their place." Can I also say? I feel like this issue didn't really gain momentum until a handful of people/outlets (myself included) pointed out on Friday that Lili was seven weeks old and still not added to the line of succession. Suddenly, major British outlets were pointing out the same thing and hours later, ITV's Chris Ship sniped at Buckingham Palace on the Royal Rota podcast: "You have got to ask what has taken them so long. All they have got to do is hit the paragraph button and put in a different number. They must have done it before. They did it for Archie. Clearly they did it for Louis when he was born. And they have done it for some of the other children like August that have been born as well."
Anyway, as I said before – this says more about Buckingham Palace, the Queen, Prince Charles and their courtiers than it says about the Sussex family. The pettiness and racism from these salty douchebags can never be underestimated.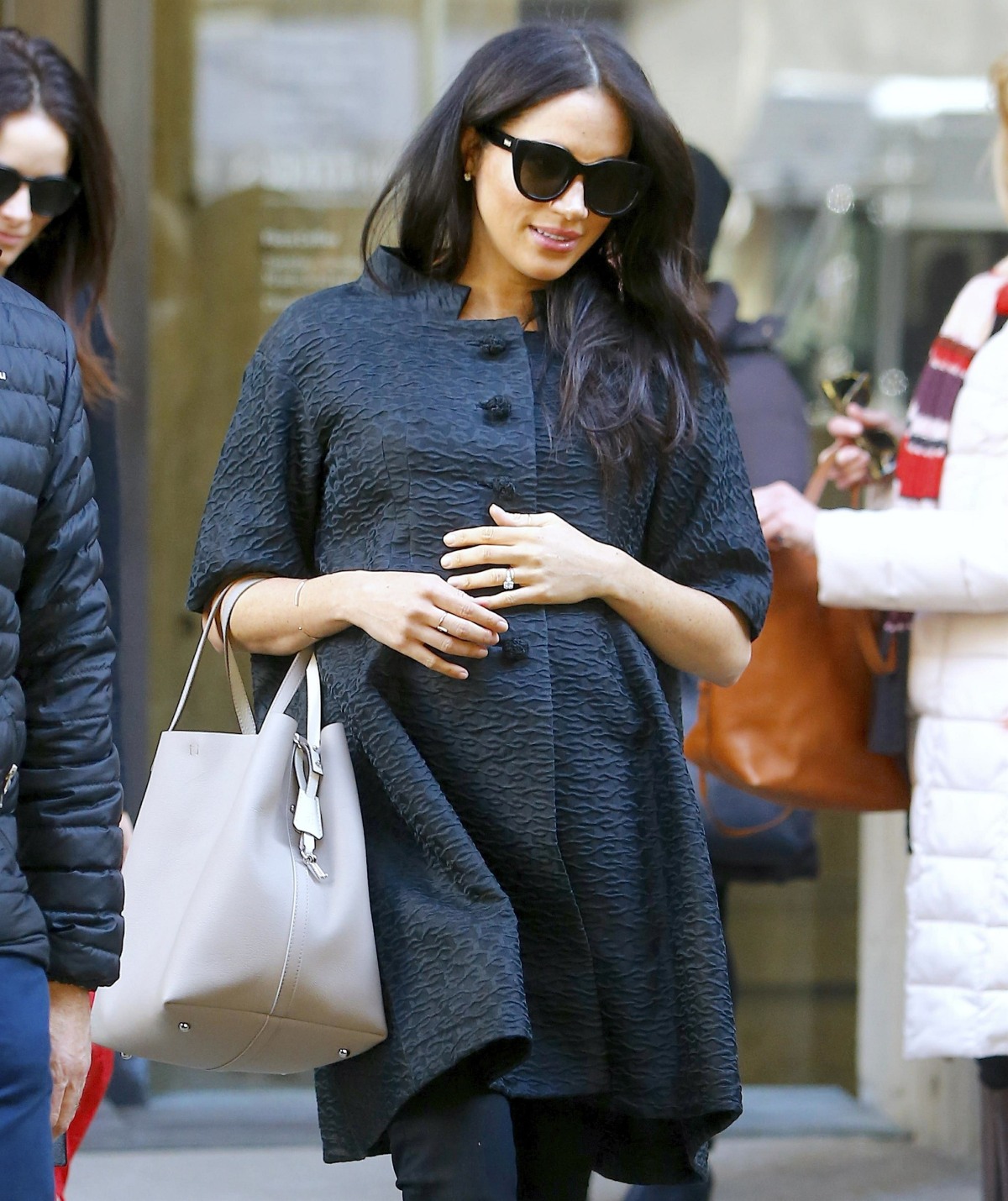 Photos courtesy of Backgrid.