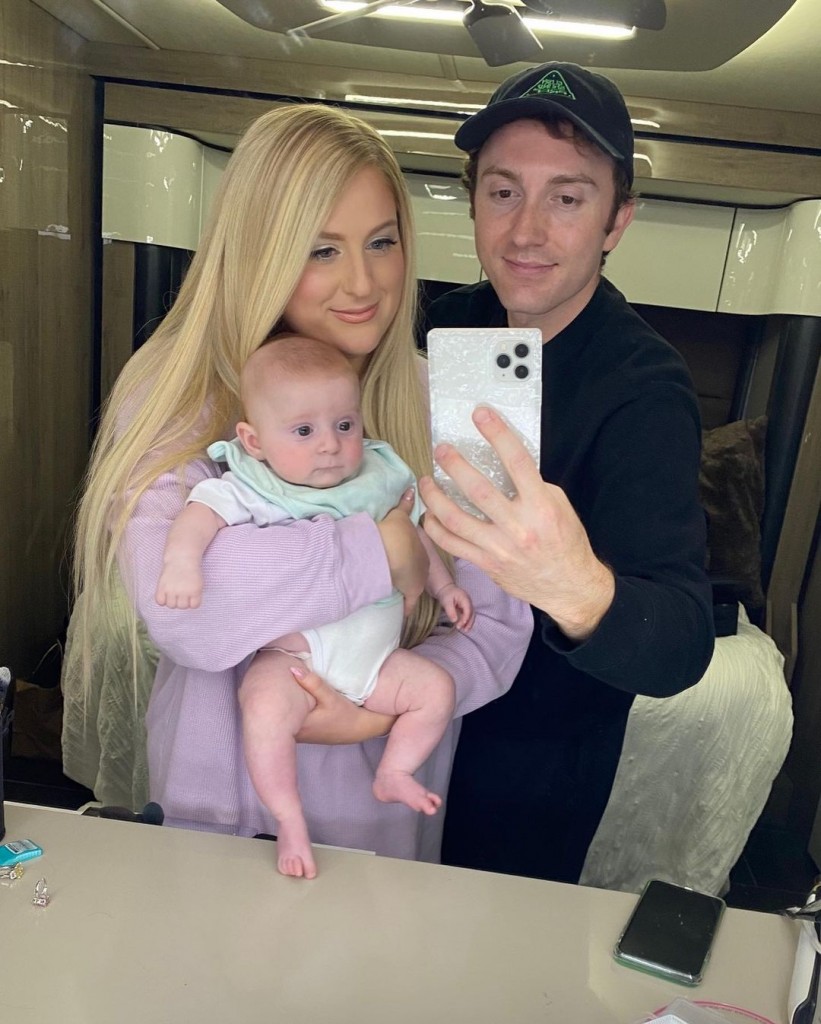 Meghan Trainor and Daryl Sabara called in to Today to chat with Hoda Kotb about their baby boy, Riley. Riley, who is five and a a half months old now, had a scary start, if you remember. After he was delivered by C-section, he was whisked away to the NICU due to breathing issues. It took about five days before they could bring him home. Now Meghan's talking about the fact that although she started pumping immediately, the combination of C-section and not nursing right away impacted her milk supply enough that breastfeeding didn't work for her. Rather than driving herself crazy, she switched to bottle feeding and never looked back.
Meghan Trainor is opening up about life as a new mom and her decision to bottle-feed her baby boy.

On Thursday's episode of Today, the "All About That Bass" singer, 27, and husband Daryl Sabara, 29, introduced their 5-month-old son Riley on television for the first time, telling co-host Hoda Kotb about their first few months of parenthood.

Trainor says she initially tried to breastfeed her baby boy but eventually came to the decision that bottle-feeding would be the best route for her and her son.

"I did a lot of research before of like why is breastfeeding so hard. Especially with a [Cesarean] section, my body wasn't like, 'Alright, time to make milk,' " she tells Kotb.

"I was pumping as soon as I got to my room after the C-section. I really struggled making milk. So finally, I was like, 'I'm done!' " Trainor recalls, adding that she "never felt guilty" about her decision to switch to bottle-feeding.

"Everyone was like, 'Good for you. I'm proud that you even tried,' " she shares.
I'm glad Meghan's friends supported her out of the gate on this. I love her attitude as well, mainly because she's right. She did everything she could, she wasn't able to make enough milk to feed the baby, the bottle worked better so boom – decision made. There's nothing to feel guilty about. I had not heard that C-sections affect milk production before, but I guess they can delay milk production. For what it's worth to anyone expecting out there, the websites I checked said it usually comes eventually. It's different for every mom. And when we talk about how information is not always made available, know that I took a breastfeeding class, had C-sections for both my babies and *still* did not know breastfeeding could be affected by it. (Obviously mine wasn't, but no one mentioned it was a possibility ahead of time.)
Meghan seems to be eating her new motherhood up, which is wonderful. She's always wanted to be a mom and have a big family. In the introduction, Hoda said Meghan was calling from their new home. When Daryl moved in with Meghan, she was living with her brothers, so they all lived together. I'd wondered if she and Daryl had gotten their own place but no, Hoda confirmed at the end of the clip that Meghan's brother had moved with them. As Hoda pointed out, that does mean built in babysitters.
When describing who Riley looked more like, Hoda told Meghan she looked like she was holding her "husband in the dryer". I have to agree, like at this little Daryl junior!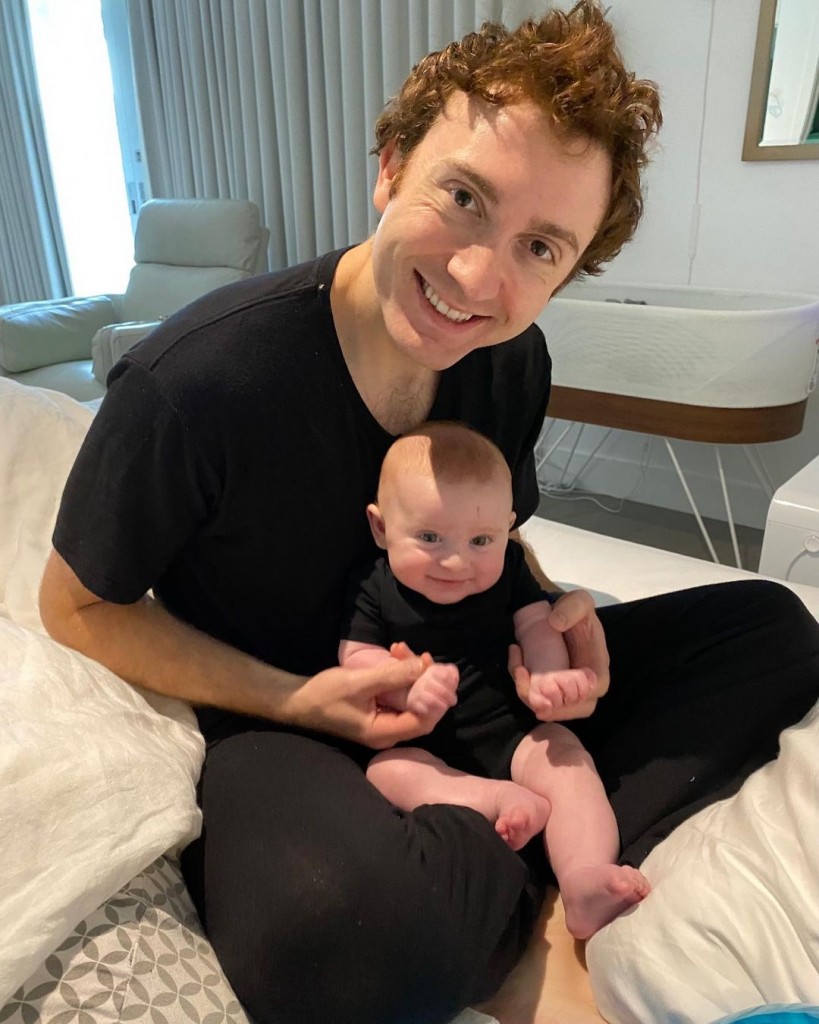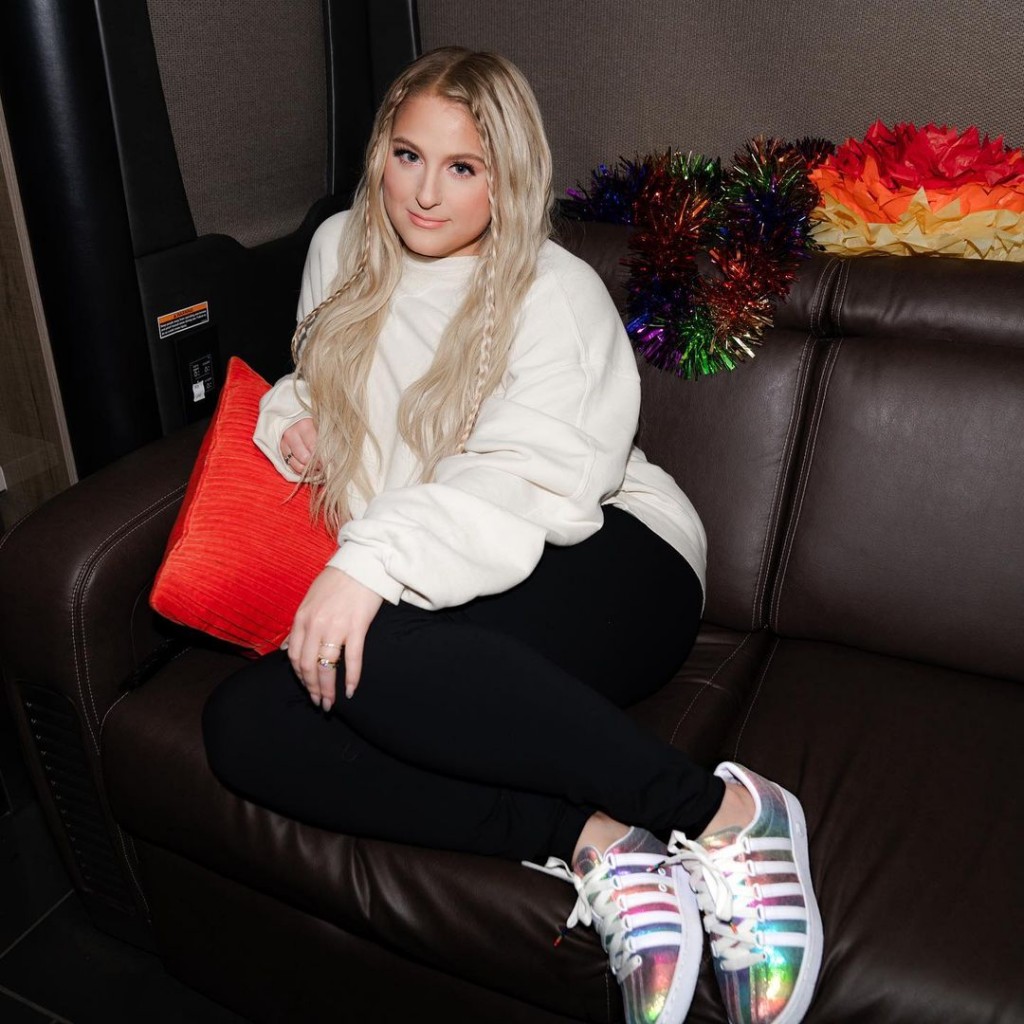 Photos via Instagram