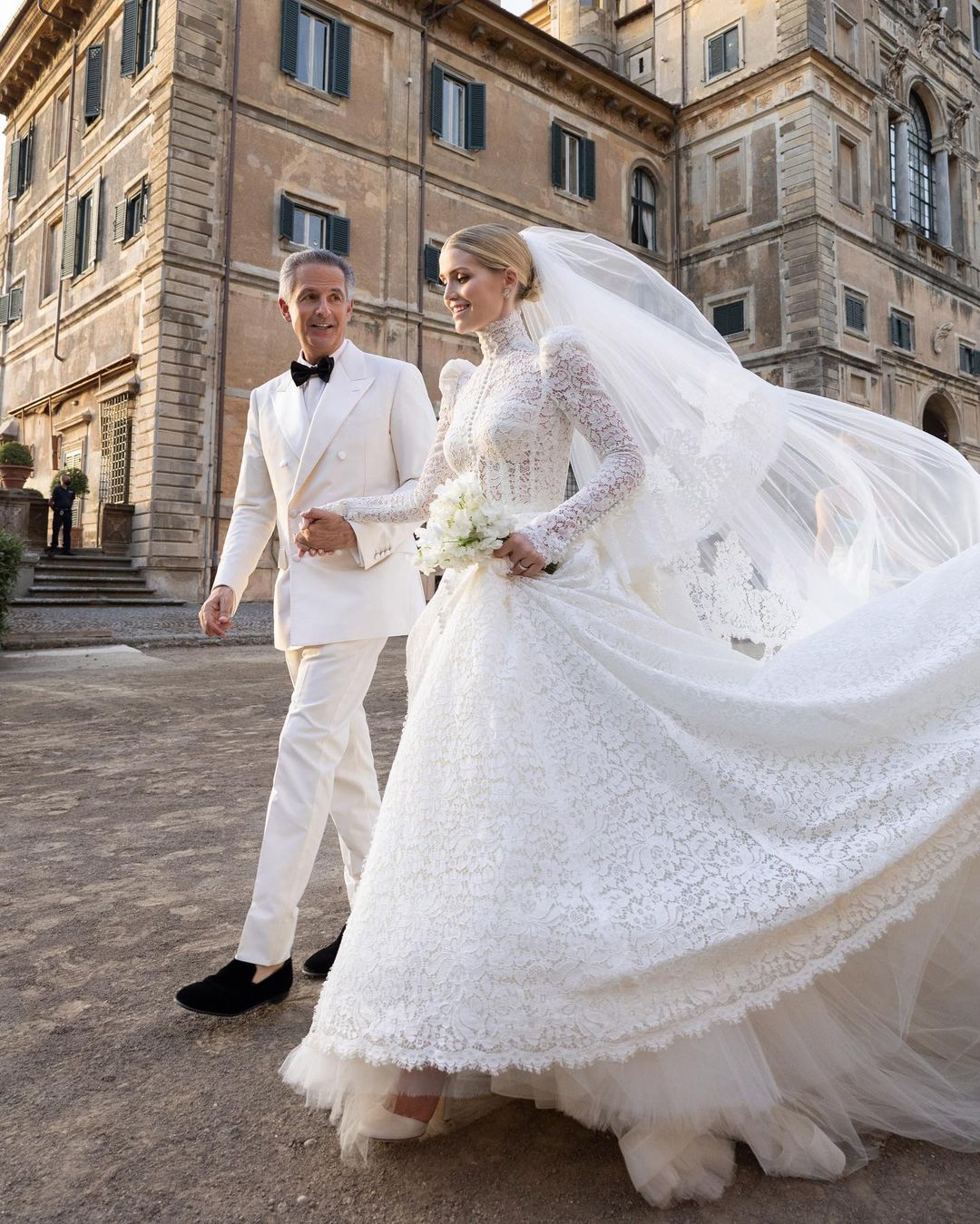 I'm really enjoying the "Lady Kitty Spencer got married" story. Lady Kitty is the daughter of Charles, the Earl Spencer, which means Kitty is/was Princess Diana's niece. For much of her life, people have tried to make "Kitty is the new Diana" happen, even though (imo) the two women look nothing alike and they have radically different vibes. Following the Earl Spencer's first divorce, Kitty and her siblings were mostly raised in South Africa with their mother. So it's not a surprise that Kitty fell for a South African man. What is shocking, I suppose, is that she went for a man who is 32 years older than her. She married an elderly sugar daddy and he gave her the wedding of her dreams, in a full-on Italian villa and multiple Dolce & Gabbana couture dress changes. Still, there were some questions and dramas. Page Six had some interesting updates and details:
Kitty's five Dolce & Gabbana wedding dresses: Stefano Gabbana told Tatler that the bride's choices were partly influenced by her love of Italy and partly because she is "a girl who is very attached to her origins, to England, to her heritage of the great Victorian era. And, like all English people, she has a great passion for all kinds of flowers."

Why didn't she wear the Spencer Tiara? But in an unusual break from a century-old family tradition, the bride decided not to wear the so-called "Spencer Tiara" — worn most famously by the 20-year-old Lady Diana Spencer at her ill-fated 1981 marriage to Prince Charles — to the marriage ceremony. This is notable because Kitty is the first-born child of Earl Spencer and duly expected to fly the Spencer flag. The diamond encrusted bandeau was made by the renowned British jeweler Garrard in the 1930s. In addition to gracing Diana's crown, it also provided the crowning glory for Diana's elder sisters, Lady Sarah Spencer and Lady Jane Spencer, on their wedding days. Lady Kitty Spencer's mother, Victoria, wore it at her 1989 union with Earl Spencer, which ended in bitter divorce. The newest bride has not explained her reasons for skipping the tiara, but some members of the British upper class speculate it was to stop the residual heartache over Diana's untimely death encroaching on her big day. And it's possible that the dissolution of her parents' marriage contributed to the decision as well.

Why didn't Kitty's father come? Another somewhat surprising element of the wedding was the absence of the bride's 57-year-old dad, Charles. The Earl did not walk his daughter down the aisle, and reportedly stayed home in England on the Spencers' ancestral estate of Althorp. Insiders attribute the no-show to a serious shoulder injury he recently suffered and his possible reluctance to obey Italian laws ordering visitors to the country to isolate for five days on arrival.

Is Kitty converting? She started dating Lewis in 2018 but the couple only made their relationship public in May 2019. He proposed with a $430,000 diamond ring shortly before Christmas of 2019. Spencer had reportedly been receiving instruction ahead of their wedding in Lewis' Jewish faith. She is fiercely protective of her privacy and her relationship, refusing to talk in interviews about Lewis. But she revealed recently that she craved the simple things in life. "I just look forward to a really happy home life: a happy marriage and happy children," she told Town & Country in May. "And I feel very at peace that things play out the way they should."
I kind of buy the idea that it was Kitty's choice to not wear the Spencer tiara. Even though it's a beautiful piece beloved by jewelry-watchers everywhere, it does feel like that tiara carries some kind of curse or bad vibe. I believe that the Earl Spencer probably would have allowed his daughter to wear it on her wedding day but she was probably like "meh." As for Charles' absence… sure, a back injury. Mmhm. And while I'm sure Kitty invited her cousins (Prince William and Prince Harry), they both skipped out. We actually have no idea where William and Kate are at the moment.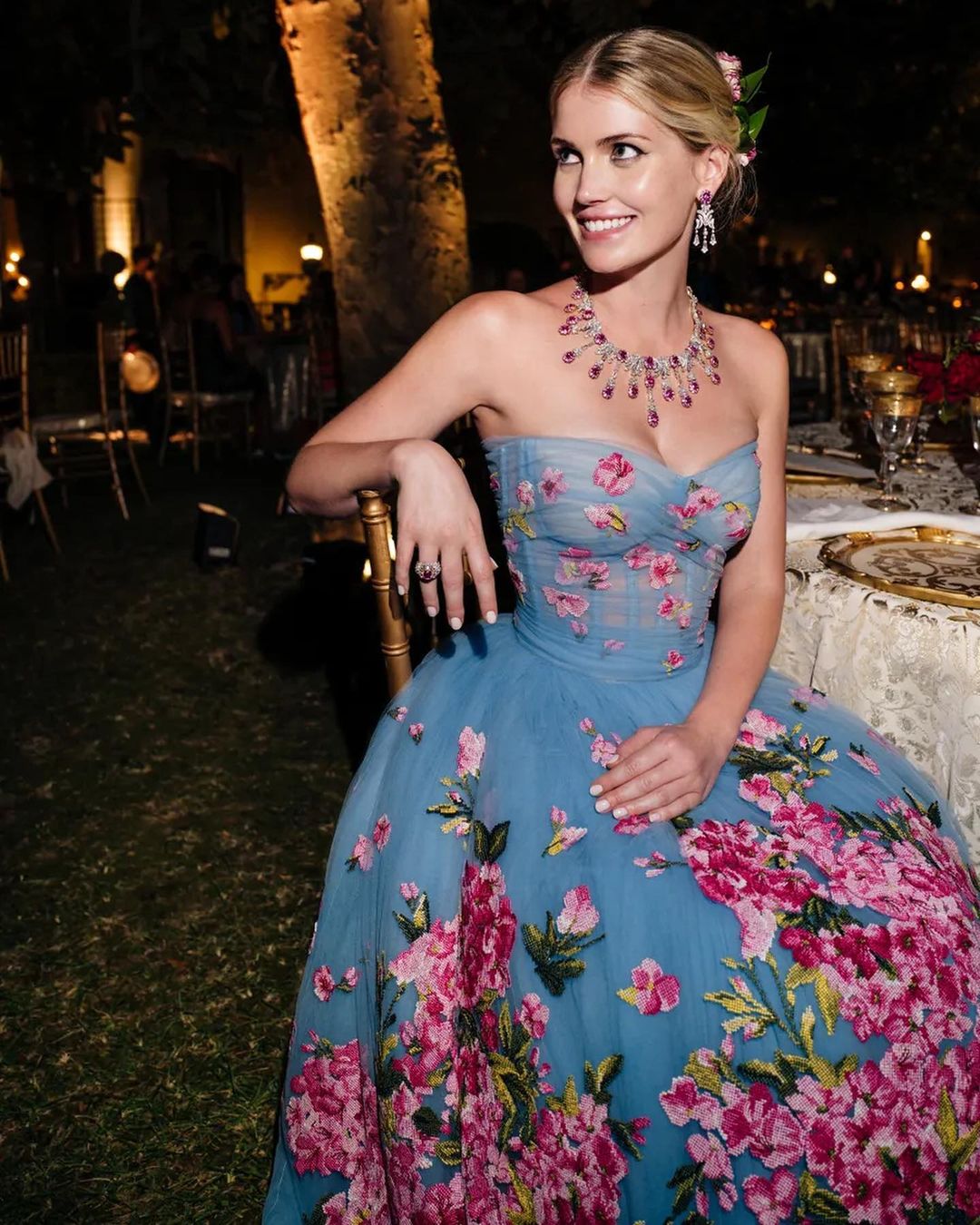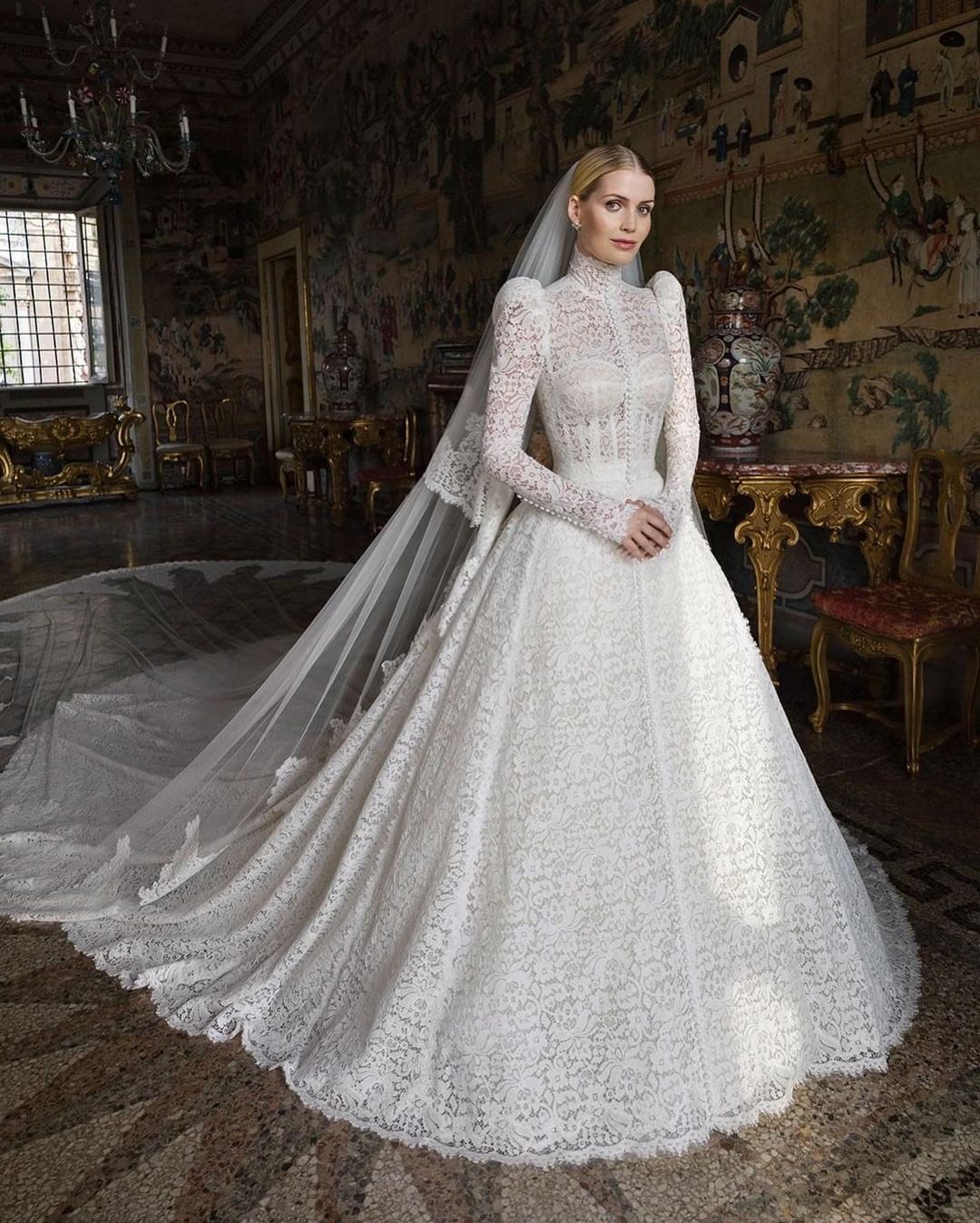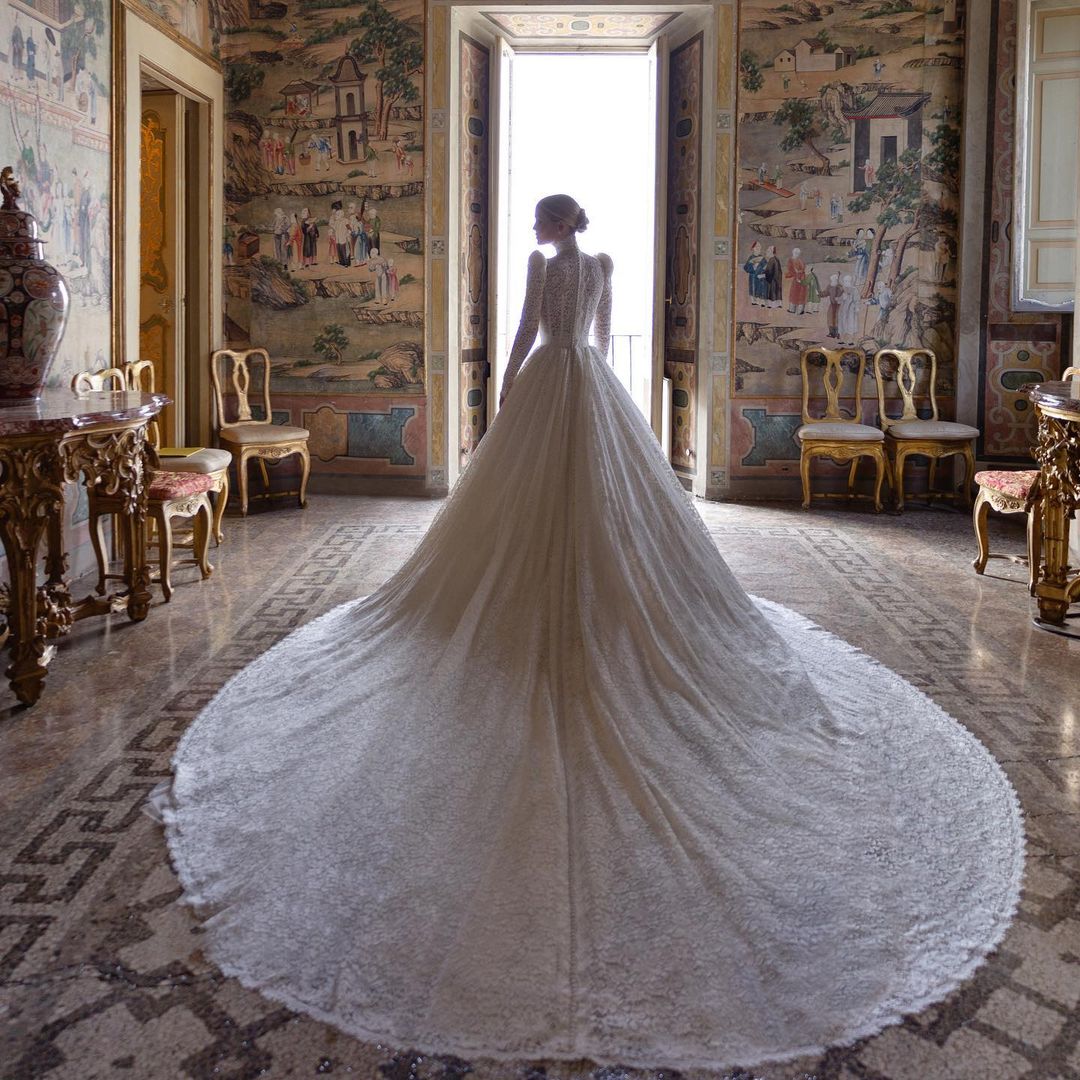 Photos courtesy of Kitty Spencer & Dolce & Gabbana's Instagram.