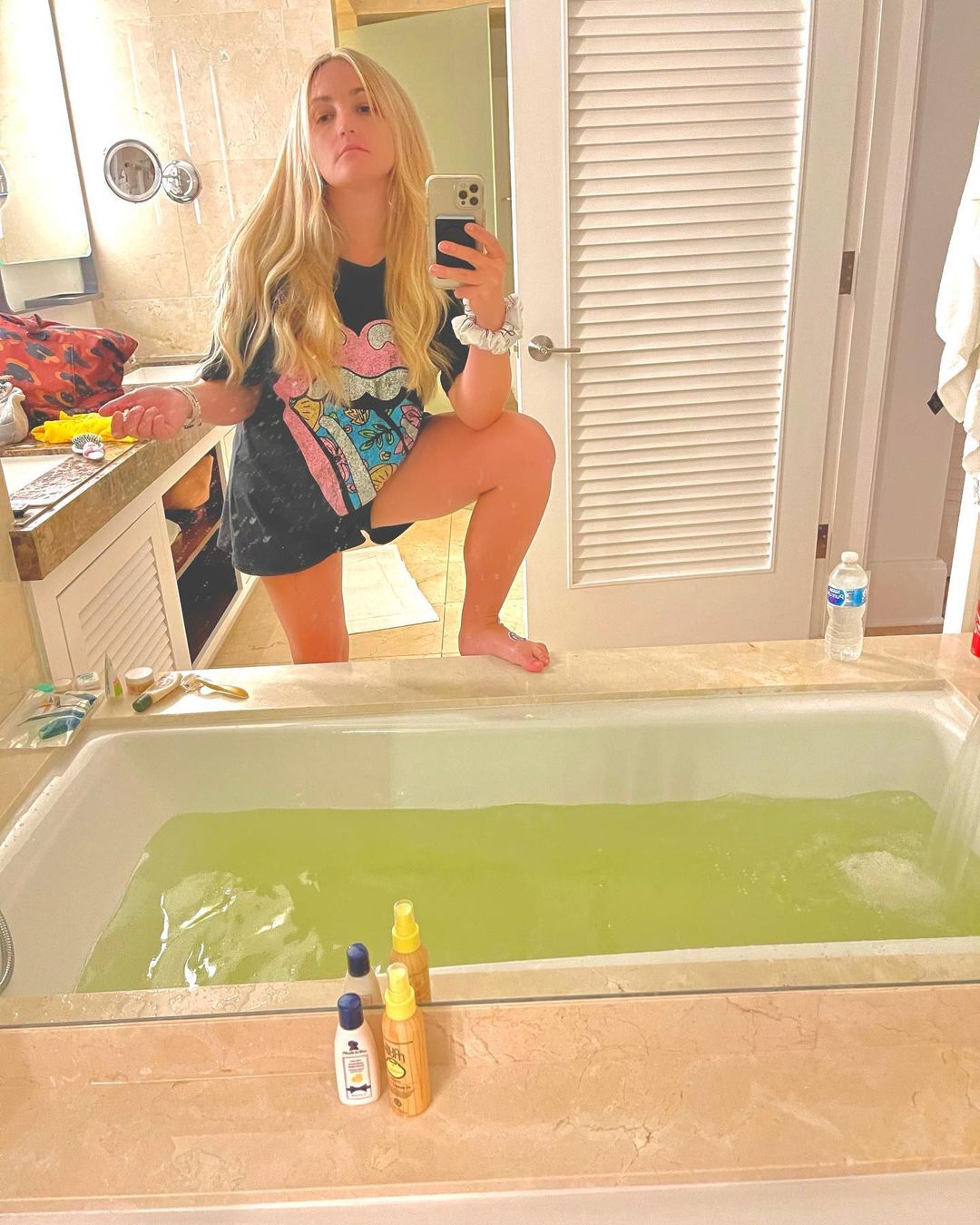 In our story yesterday about the way Britney Spears's team controlled her spending, many of you mentioned her sister Jamie Lynn's recent social media posts. Jamie Lynn had deleted several photos from a condo where she stays in in Destin, Florida, a property worth one million paid for by a trust owned by Britney. Jamie Lynn has spoken about the property in interviews, leading many people in the Free Britney movement to call her out for claiming to not have taken any money from Britney. Seemingly in response to that, Jamie Lynn has posted photos of her family vacation at the Ritz Carlton. She first included a caption with the slideshow defending herself and saying she stays at the Ritz, but she's since replaced that caption with a more generic one about her vacation. It's all very shady. I'm going to quote US here because they have Jamie Lynn's original caption. The slideshow is below.
"I don't own a condo, and I can assure you that no one has ever bought me a place at the beach, because I prefer my beach vacations's [sic] at the Ritz anyway🌊," [Jamie Lynn Spears], 30, captioned a series of Instagram pics on Monday, July 26, disabling comments on the post. "Simple FACTS. Y'all need to stop reachin'🤍🤍."

Jamie Lynn documented her stay at the swanky hotel with husband Jamie Watson, including a personalized note from the staff and gift baskets in their room. "Thankful to get this time with my family in between our busy work and practice schedules with the kids lol," she wrote.

[Jamie Lynn] shares 3-year-old daughter Ivey with Watson, 39, whom she wed in 2014. She is also the mother of 13-year-old daughter Maddie with ex-fiancé Casey Aldridge. In her post, Jamie Lynn blurred out her children's faces.

Earlier this month, The Sun reported that [Britney], 39, allegedly bought a vacation home frequented by Jamie Lynn and her family in Destin, Florida, which has an estimated worth of more than $1 million. [Jamie Lynn] has mentioned the condo several times in the past, telling CMT News in 2016 that she felt "pretty blessed" to have the beachside property as a place to work on her music and relax.

"I host everyone at our condo. … It can sleep about 10 people," she said at the time. "We all have breakfast together, I plan a big dinner, and we have a space at the beach. And when we write, there's no pressure and no timeline, so the songs just kind of fall out. It's hard to call that work."
Jamie Lynn should have just kept her mouth shut and kept her family photos to herself. The more she posts, the more she seems like one of the people Britney referred to when she said her support system hurt her deeply. Also Jamie Lynn's husband, also named Jamie, was spied looking at Britney's Instagram in this photo Jamie Lynn posted, that's below. You can read more about that here. It's the post in between the two of Britney's boobs. Did they set this up? I bet they did. She's a piece of work. You would think she could pick up the junk in the background before taking photos for Instagram.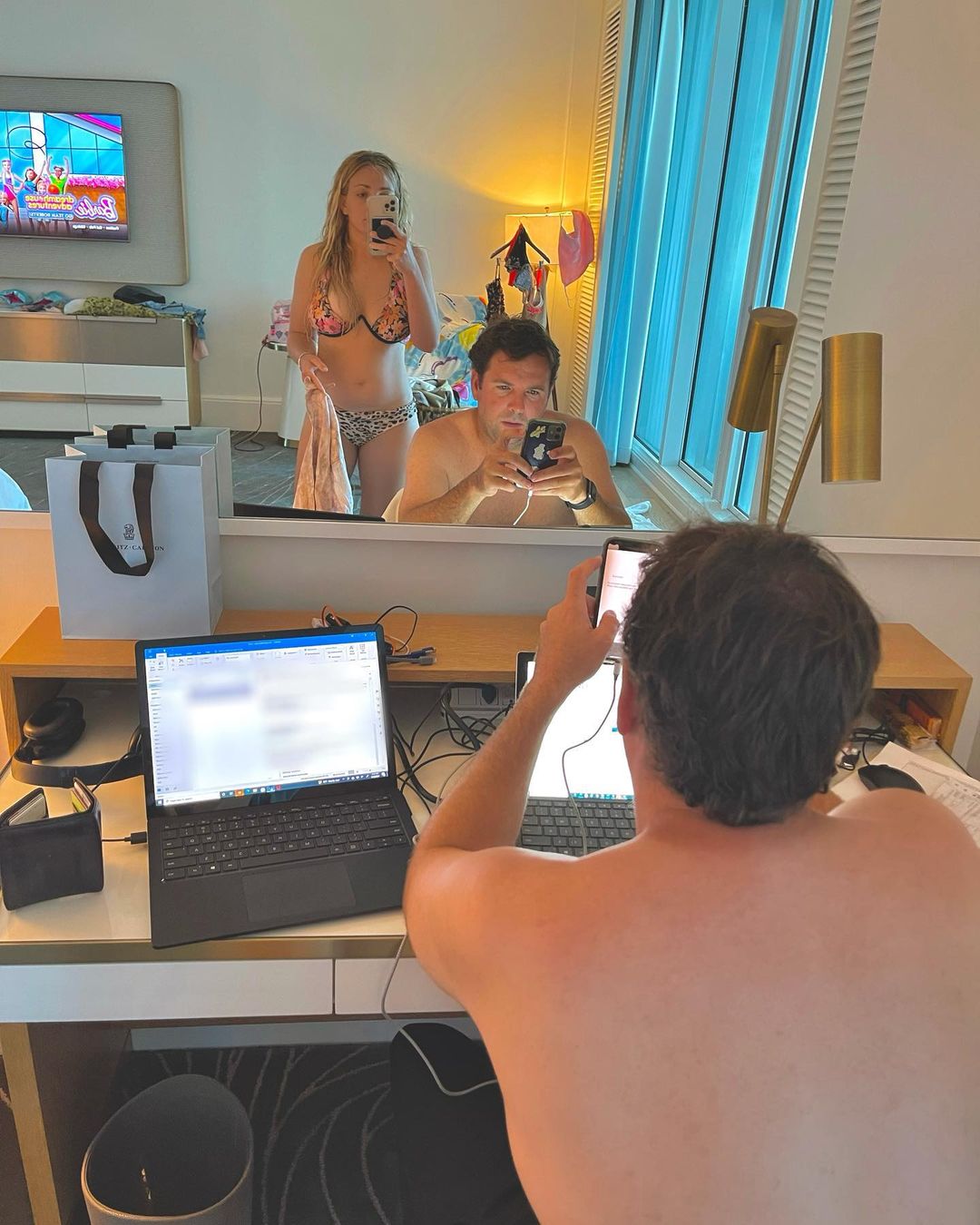 Britney's new lawyer, Mathew Rosengart, has filed a motion to request that her father be removed as conservator. They're asking that an accountant named Jason Rubin take over as the estate conservator. The court documents state that Britney's net worth is "shockingly low" and accuse her father, Jamie, of "dissipating" her fortune while personally profiting from it. You can learn more about that here.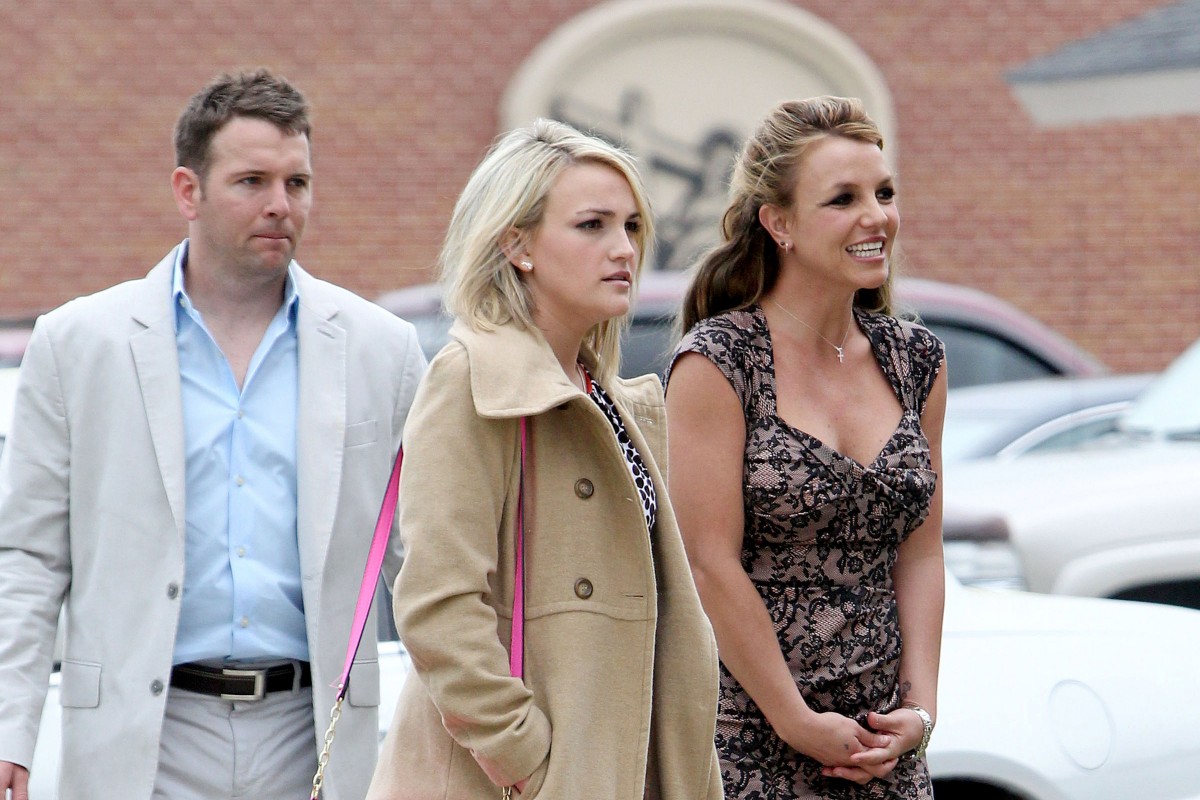 Photo directly above is from 2013. Credit: Avalon.red. Other photos via Instagram