And the (TV reality show) plot thickens. We heard on Tuesday Paris Hilton was pregnant with her first child. Page Six received an exclusive that Paris and fiancé Carter Reum were expecting. It seemed perfectly plausible, considering that a month before Carter's elaborate 40th birthday and surprise engagement getaway for Paris, she told us that the couple was exploring IVF treatments to start their family. Paris admitted she was extremely eager to be a mother, calling children "the meaning of life." However, when Page Six reached out to Paris and Carter, both declined to comment, which is weird for an exclusive. But now we know why. On her podcast, This is Paris, she denied the whole thing. E! has more.
Paris Hilton confirmed that she's the only heiress in her life.

After more than two decades in the spotlight, the "Love is Blind" singer is used to unfounded rumors circulating about her personal life. This time, however, when a report claimed she and fiancé Carter Reum were expecting a baby, she addressed it head-on.

On a July 27 installment of her podcast, This is Paris, she denied being pregnant with her first little one.

"I also woke up to about 3,000 texts," Paris said. "All my iPhones are blowing up. All 5 of them. Everyone wishing me 'congratulations' and 'so happy for me' and yes, I've heard from people I haven't heard from in years. So yes, thank you everyone for all the messages."

The former reality television star proceeded to joke that she's pregnant with triplets, remarking, "I really appreciate it and I am so excited for motherhood."

Paris then stopped herself, continuing, "Actually I'm just kidding. I'm not pregnant. Not yet. I am waiting until after the wedding. My dress is being made right now. I want to make sure it looks gorgeous and fits perfectly. Definitely waiting for that part."
Seriously, how did Page Six get a bogus exclusive? And why didn't Paris just deny it when they asked for a comment? I hate to be a skeptic here, but it certainly looks like she leaked the rumor just so she could deny it herself on her podcast. I guess we aren't responding enough to all the secrecy surrounding her wedding. The whole Hilton family is giving ridiculously non-specific hints, like mom Kathy recently "teased" that she'd "love for (Paris) to get married in our church." And Paris let it slip that she intends to have her Chihuahua, Diamond Baby, involved. I assume Peacock asked Paris to keep the details under wraps. But I'm sure Paris thought not telling us anything would have us rapt. I can't believe they think we care that much.
BREAKING EXCLUSIVE: Paris Hilton is pregnant, expecting first child with fiancé Carter Reum https://t.co/75KBk1pZ9G pic.twitter.com/rE6pYArXBN

— Page Six (@PageSix) July 27, 2021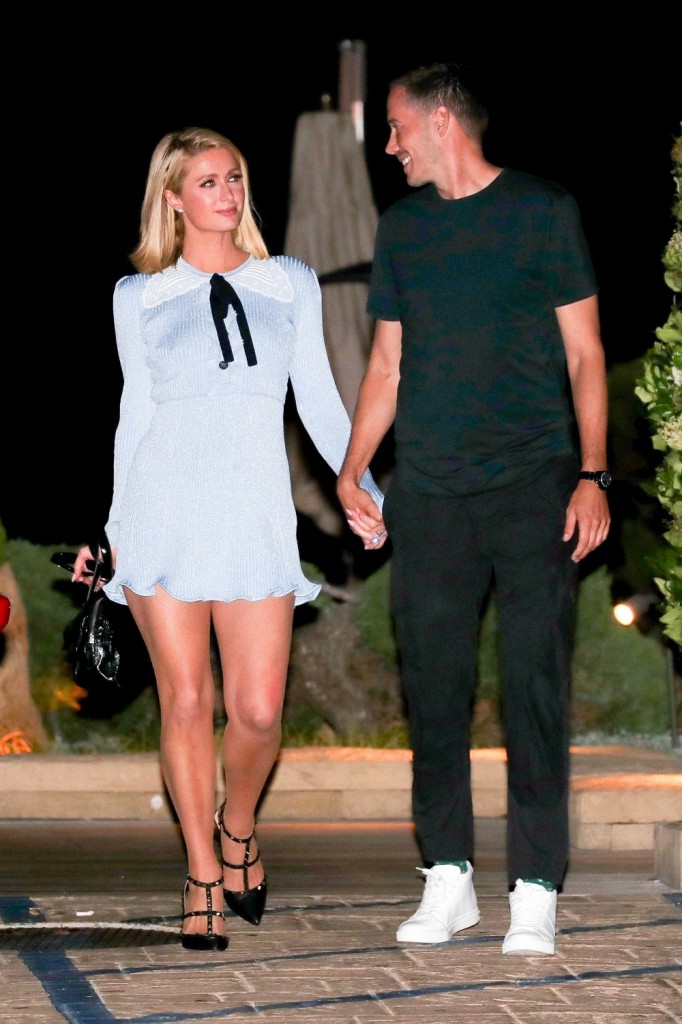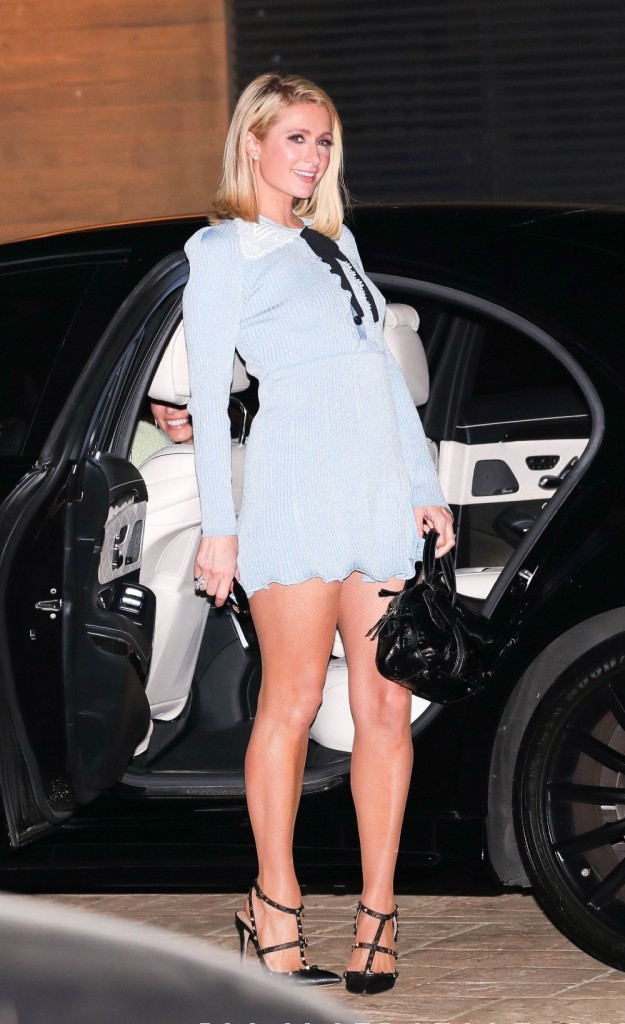 Photo credit: Getty Images and Backgrid