Embed from Getty Images
John Cena has two movies out this year, Fast and Furious 9, which was released last month, and The Suicide Squad, which comes out next week. With all of the press junkets John has been doing, I have been learning so much about him. I didn't know that John lived in his car shortly after moving to L.A. and that he was motivated to stick to his dreams because his father told him he wouldn't make it in LA. I also didn't know that John spoke Mandarin or that got into wrestling because he thought it would be a fun hobby. In a new interview with People Magazine, John explained why he started weight training when he was 13. John said he was being bullied and asked his father to buy him a weight set. Below are a few more highlights from People:
"My passion for strength was out of self-defense. I used to get picked on a lot because I was different in the way I dressed and expressed myself," Cena, 44, tells PEOPLE in this week's issue. "As you're an adolescent, social cliques form and I didn't fall into any one of those. So I got tired of getting beaten up and I asked my dad for a weight set and he got me one at 13. I started working out and I haven't stopped since. My quest for strength probably lasted, I don't know, until my mid-30s. And now I'm on a quest for wellness, which is hopefully so I can continue physical fitness for the next, 30, 40, 50 years of my life."

Cena's passion for strength and fitness training led him to a degree in exercise science and kinesiology from Springfield College in Western Mass., and is the backbone for a lot of his current career and his start in the WWE.

"It wasn't like, 'Yeah, this is my chance to make it big in the WWE,' it was like, 'Yo, this would be a sick ass hobby, so when I worked my ass off during the week, I can go be a personality on the weekends, I'll try it.' I paid the promoter a bunch of money to get in the ring and learn how to fall down and the rest is history. So if we had never had that conversation, I'd never found a ring, and I'd never been talking to you right now."

"I used to want to be as strong as I could, and that meant being stronger than I've ever been in my life. Now, I just want to continue to train. So it's not that I'm not trying to push myself in terms of strength, but I'm also looking long-term. Is the stuff that I'm going to do going to do damage to me right now, or is it going to evolve me forward? And a lot of the things that I would do as a younger person when I felt as if I was bulletproof and invincible, are not necessarily the most wellness-forward things."

He continues: "As far as putting 600 lbs. on your back, or really pushing the limits every day and continuing to train without proper recovery, not taking enough time to invest in mobility, not necessarily making the best nutritional decisions, all of those things now need to be at the forefront. I don't just want to train for today, I want to train for four years from now. So the perspective has to change. And that once again, that comes with some embarrassing and uncomfortable stuff [admitting] I'm not as strong as I used to be, but it is fun to say, 'I can still do this.' I've learned to embrace that, and enjoy it. And it hasn't ruined my love for strength training."
It is so interesting that John got into physical training to protect himself and not as something that he was originally passionate about. Especially because when I think of John as this big muscle-y tough guy. It makes him more relatable but it's sad that he was being bullied. I also love how John is making the distinction between bulking up for strength and being healthy. It is also dope that John talks about his body recovering between work outs and incorporating yoga and stretching into his health and fitness routines. A lot of men miss out on the benefits of stretching and yoga as part of their weight training. Who wants stiff inflexible muscles? I also likes how John said he wants to be around for a long time and so he is investing more into mobility than strength training. I look forward to learning more about John because he has had a fascinating life. I would never have imagined what he has gone through. I also look forward to seeing where John's career takes him. I wonder if he will give Dwayne Johnson a run for his money. I guess only time will tell.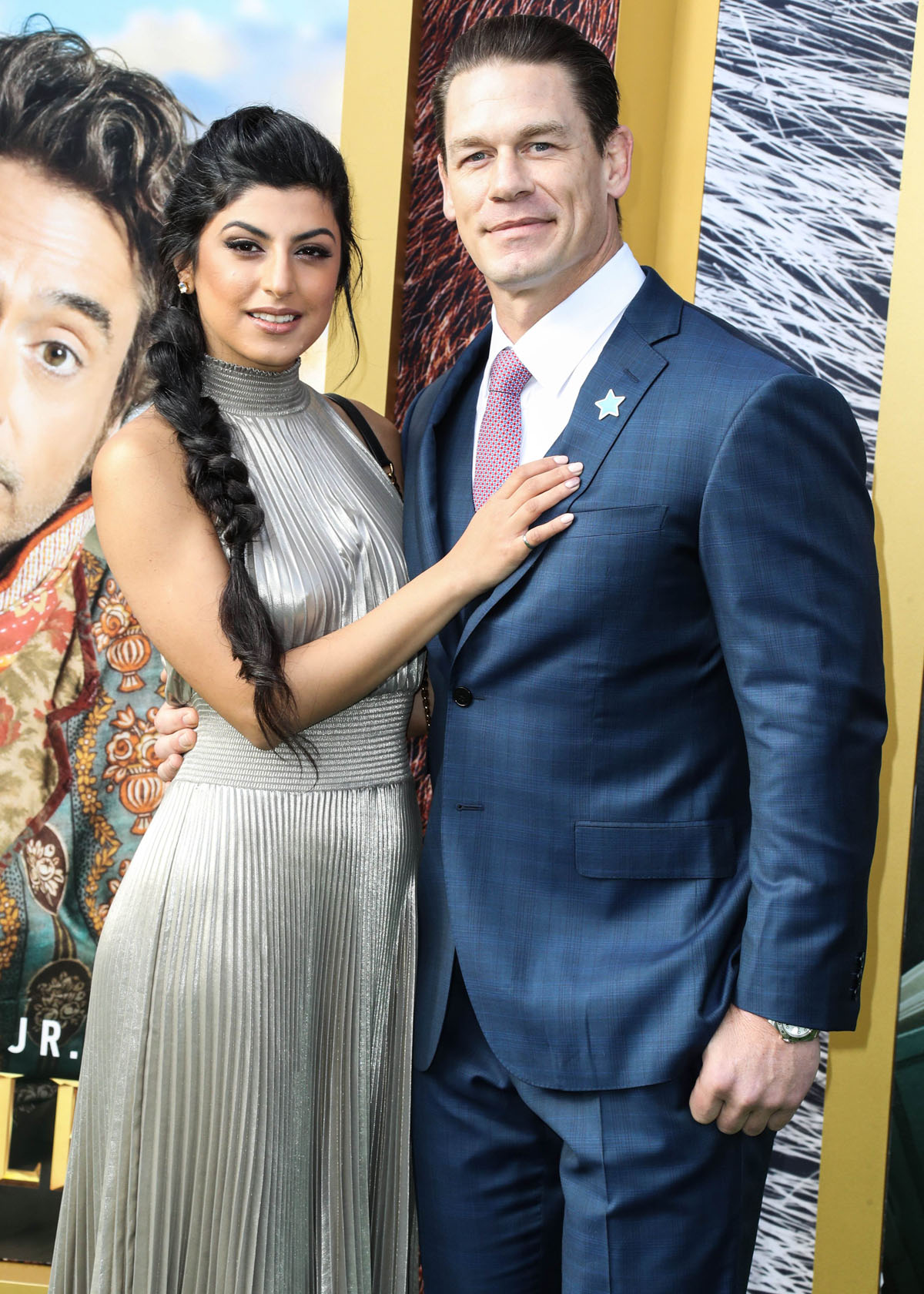 photos credit: Getty and Avalon.red