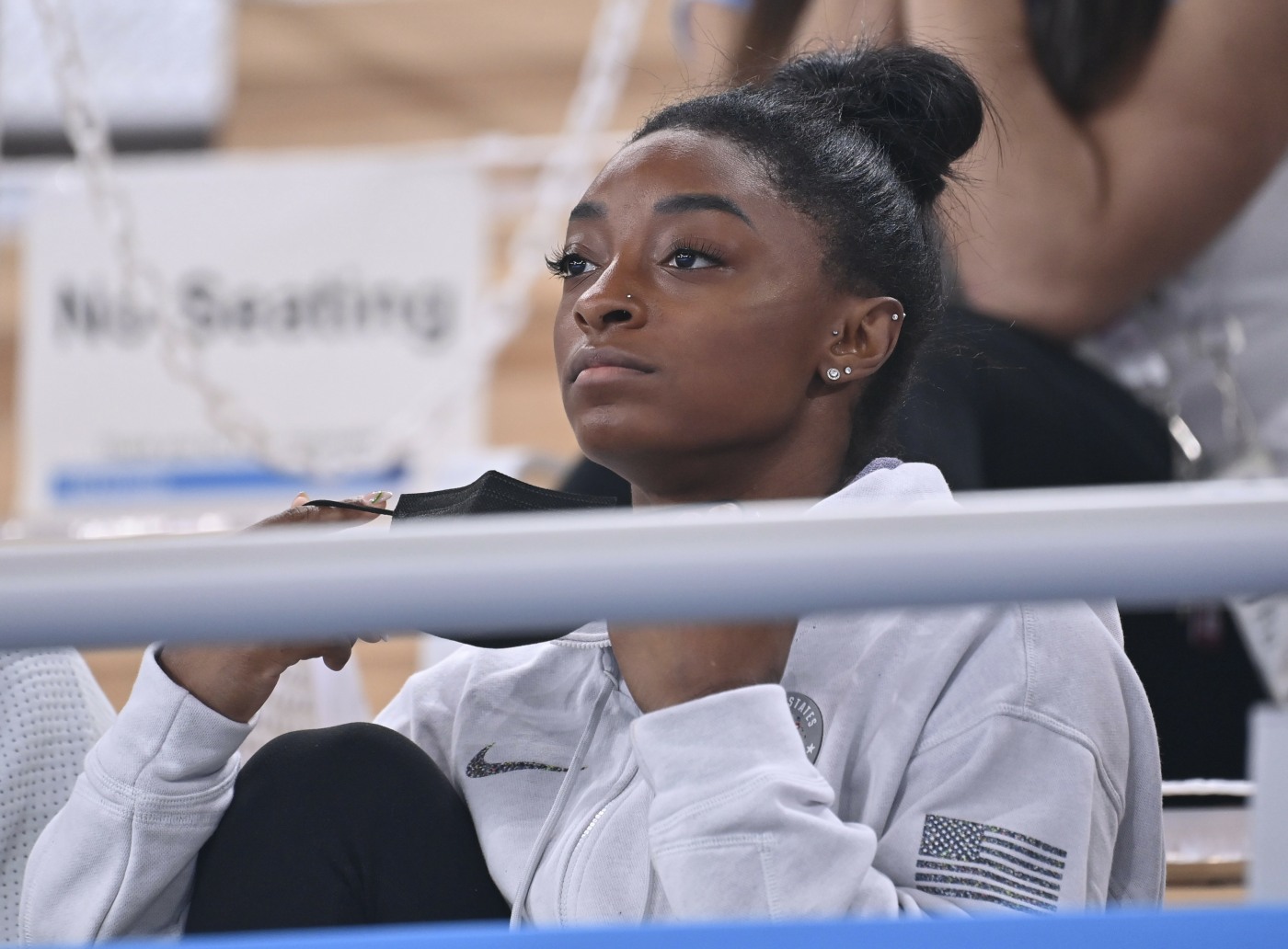 You know what I admire? The way Simone Biles has handled her withdrawal from Olympic gymnastic competition. Shortly after she withdrew from group competition last week, she went into a press conference and did a full disclosure on what was going on. She continued to talk about what's happening to her with interviews on NBC and every other outlet. She identified the biggest issue keeping her from competing: the twisties, where a gymnast loses their spatial awareness and no longer knows where they are mid-air. For Simone, it's not *just* that she was overstressed and pressured. That stress and pressure led to a gymnast's worst nightmare, one which could have left Simone severely injured or paralyzed if she had tried to continue. Days after Simone withdrew from the group competition, she withdrew from the all-around competition, which left an opening for her American teammate Sunisa Lee to win gold. And now Simone has withdrawn from two more competitions:
Simone Biles has withdrawn from two more women's gymnastics event finals in the Tokyo Summer Olympics. Biles, 24, will no longer compete in Sunday's vault and uneven bars finals, USA Gymnastics announced in a statement on Saturday.

"Today, after further consultation with medical staff, Simone Biles has decided to withdraw from the event finals for vault and the uneven bars. She will continue to be evaluated daily to determine whether to compete in the finals for floor exercise and balance beam," the statement read. "MyKayla Skinner, who had the fourth-highest score in vault during qualifications, will compete in vault finals for the U.S. alongside Jade Carey, who finished with the second-highest score."

Had she competed on Sunday, Biles could have attempted the Yurchenko double pike in Olympic competition and would've been able to defend her title from the 2016 Rio Games.

Her decision to withdraw comes days after she unexpectedly bowed out of the women's gymnastics team final on Tuesday night, partway through the competition, and then said she would not appear in Thursday's individual all-around final. Biles cited both her mental health — in particular, the rattling stress of this particular competition, in which she was the face of Team USA — and the sudden onset of what she called the "twisties," when she lost her ability to sense her body move in the air.

"For anyone saying I quit. I didn't quit, my mind & body are simply not in sync as you can see here," Biles wrote on social media on Thursday. "I don't think you realize how dangerous this is on hard/competition surface nor do I have to explain why I put health first."
She doesn't have to explain why she's putting her health first, but I'm actually glad she is explaining and disclosing what's happening. That is *also* helping people, and helping people understand how dangerous it is for athletes to compete when their minds and bodies are not in sync, and how delicate it all is. I also think it's incredible that she's stuck around to cheer for her teammates and fuss over them like a den mother. She's the team leader, regardless, and she's giving all of her teammates the support they need to get through the competition. What an opportunity for MyKayla Skinner – and just this morning (EST) Skinner won the silver medal in vault!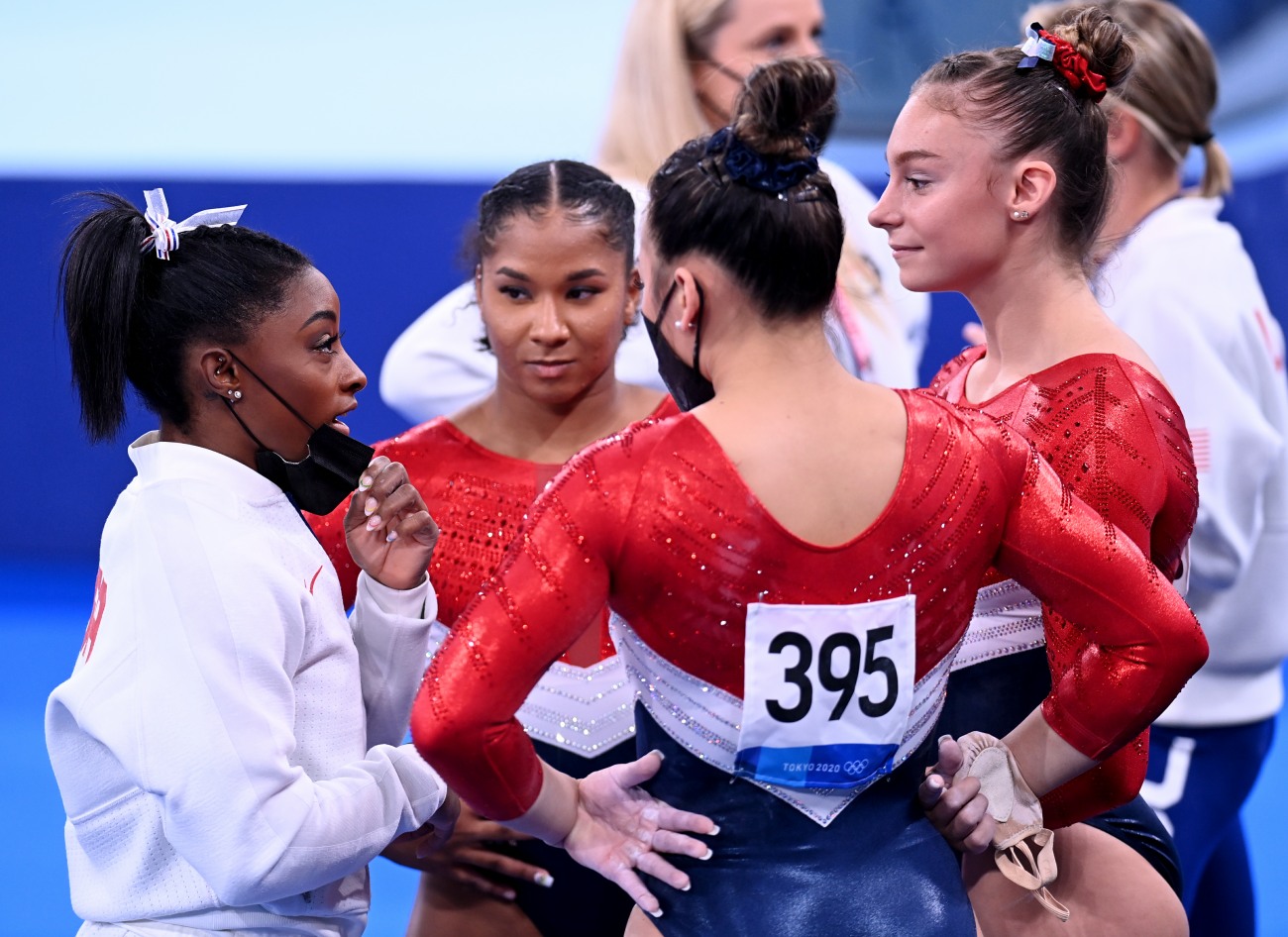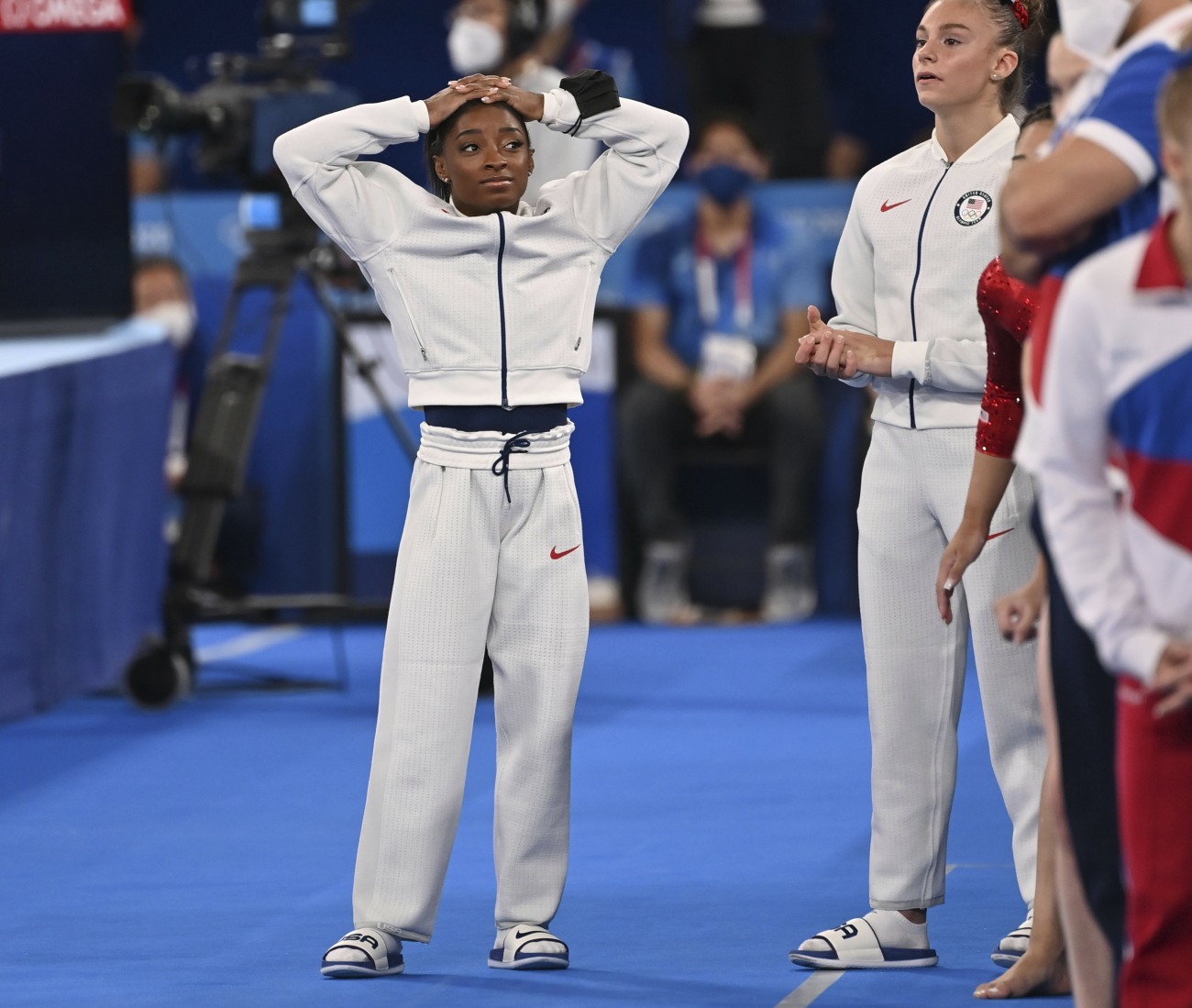 Photos courtesy of Avalon Red.