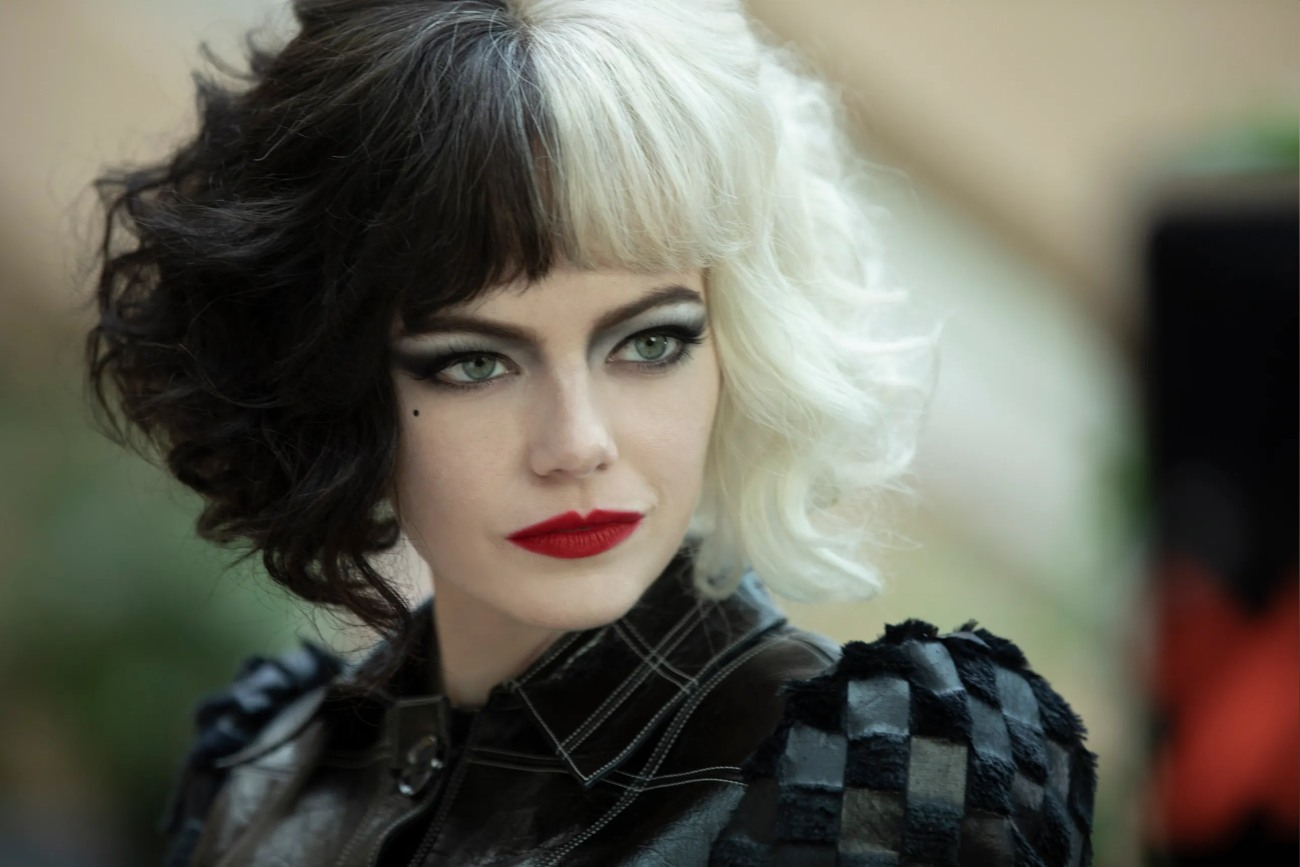 As we discussed on Friday, Scarlett Johansson has sued Disney for breach of contract regarding the release of Black Widow. Scarlett fought Disney's simultaneous release of Black Widow in theaters and streaming, and her lawsuit argues that the streaming numbers affect the box office, which affects her contractual backend, all while she receives nothing from the tens of millions of dollars Disney has made in streaming and new subscriptions. Well, it turns out that ScarJo wasn't the only woman being screwed over by Disney's contractual work-around. Emma Stone is reportedly weighing her options now, all because Disney did the same thing to her with Cruella.
Emma Stone is reportedly considering suing Disney over the release of Cruella on Disney+. The villainous origin story premiered simultaneously in theaters and on Disney+ on May 28, utilizing the $29.99 Premier Access feature that previous pandemic pictures Mulan and Raya and the Last Dragon launched. While the Stone-led flick was considered a success amongst audiences and critics, the box office numbers weren't terribly impressive. Many speculated that Cruella's hybrid release cut into its overall numbers.

Former THR Editor Matt Belloni took to his exclusive newsletter What I'm Hearing… to report that the Cruella star is currently considering a lawsuit of her own. "Emma Stone, star of Cruella, is said to be weighing her options," he wrote. Belloni also posed Emily Blunt's name as a talent that could speak out after Jungle Cruise opens this weekend. He called Disney "notoriously difficult to deal with" in these circumstances, adding that fellow creatives have been waiting in the wings for someone in the spotlight to speak out.

Belloni indicated that Johansson has an overwhelming amount of support from fellow artists and speculated that this issue won't be quieted. Disney lawyers were quick to respond to the Oscar-nominated talent's action with a contentious statement. The studio claims that they completely adhered to all stipulations in Johansson's contract. A possible attempt to undermine the actress' claims, the statement said her salary wasn't hindered by the Disney+ release, but instead increased.

Some clarity for the unexpected controversy could no doubt come from the actual contractual documents themselves, though it's unlikely Disney would make those public. While Johansson is certainly a powerful figure, going against an almighty firm like the Walt Disney company conjures up imagery of a David and Goliath situation. The thing is, someone as sharp as Johansson wouldn't likely go head to head with Disney without fertile ground to stand on. If Stone speaks out about Cruella in the coming weeks, it could be the nail in Premier Access' coffin.
I think this misrepresents the crux of the argument: "If Stone speaks out about Cruella in the coming weeks, it could be the nail in Premier Access' coffin." The problem isn't (necessarily) Premier Access, it's that Disney refuses to profit-share with their talent on streaming, and Premier Access has become some kind of loophole for Disney to avoid paying out on actresses' contractual backend deals. This is truly the kind of thing that Disney could have worked out behind-the-scenes with Scarlett and Emma and everyone else but chose not to. It would not surprise me at all if Disney truly believed that Scarlett would not dare sue them. That was their attitude when they responded to her, you know? It's was like "how dare you!!" Disney said f–k around and find out and Scarlett and Emma were like "okay, let's f–k around, y'all are about to find out." I hope Emma does make a move. And Emily Blunt too!
Photos courtesy of Getty, Avalon Red, Backgrid and Disney.