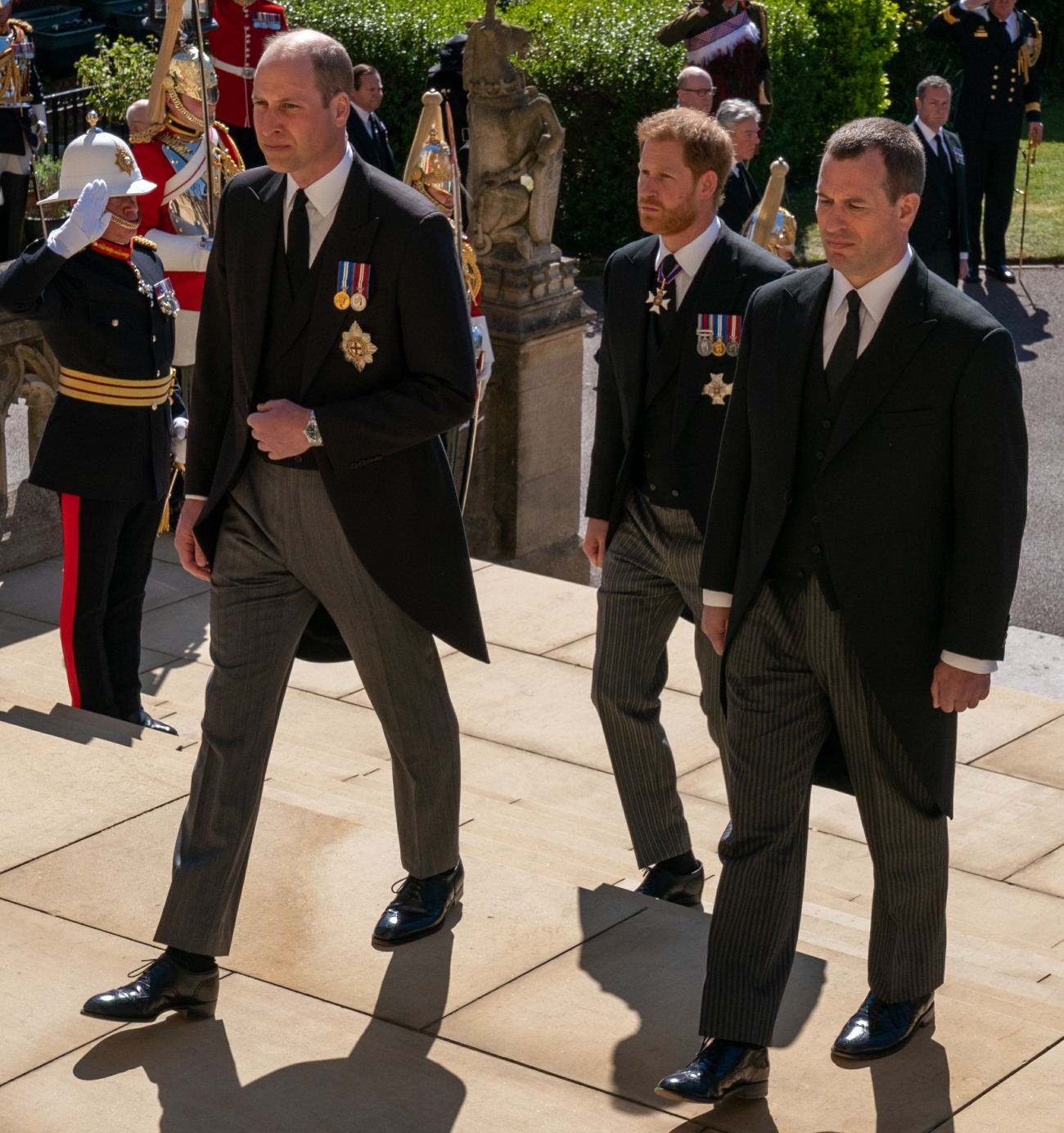 Peter Phillips is the Queen's oldest grandchild. He has no royal title but he's managed to fashion a career for himself out of his royal connections, as we well know. He gets paid to advertise milk in China as "Royal Peter," he got paid as some kind of consultant for a shady Chinese entity, and he also tried to profit from his connections as some kind of haphazard PPE supplier during the pandemic. Over the weekend, his job was "organizer" for the Gatcombe Park Food and Drink Festival near his mother's home. As he chatted on-camera for the BBC, he wore a Land Rover-branded polo. Mess. Peter spoke to the BBC about his late grandfather and the hardest part about grieving during a pandemic:
On Prince Philip: Peter described the duke as a "hugely influential figure in our lives. He was such a fixture of all of our lives. He is sorely missed. He lived a remarkable life and if any of us can even live half the life that he did, we would all be extraordinarily happy."

On the Queen: "Our thoughts immediately went to my grandmother. We've been trying to support her as much as we can. Everybody saw the image of Her Majesty sitting alone. It would have been the same for any other family, the hardest part is not being able to hug those closest to the person who's been lost. It's the same for a lot of families. There have been some great sadnesses but at the same time you've got to try to take the positives out of these situations, whether that be new life, or happy memories, that's what you've got to focus on."

On the eased lockdown: He said lockdown easing had allowed the Queen to spend more time with his family, and see her great-granddaughters Savannah and Isla. "They're exceptionally lucky to have had two great-grandparents who have lived as long as they have. My children certainly appreciate that and know that it's something special," he said.

Organizing the Gatcombe Park Food and Drink Festival: He said his own passion for the countryside, food and drink, had come from his grandfather and that the Duke would have enjoyed the festival this weekend. "I pretty much know where he would have been sitting if he were. He would have been sat in the Stroud Brewery tent and very happily ensconced in there for the afternoon," he added.

No comment: Mr Phillips said he did not wish to make any comment about the Duke and Duchess of Sussex, Harry and Meghan.
Peter can say whatever he wants about his family, I don't think anyone is going to check him or anything. It's not like he's going full "grief tour" like the Earl and Countess of Wessex, who were a little too eager to give interviews and talk about how Edward had the Duke of Edinburgh title in the bag. Peter has nothing which can be taken away. He's just another royal-adjacent profiting from his connections and using his position to talk about his family. It is what it is. Considering Peter, Sophie and Edward have all said words about how hard it was for them to see the Queen sitting alone at Philip's funeral, I have to think that was probably a talking point issued by Buckingham Palace. The whole idea of the Windsors as an empathetic, hugging family is wide off the mark too.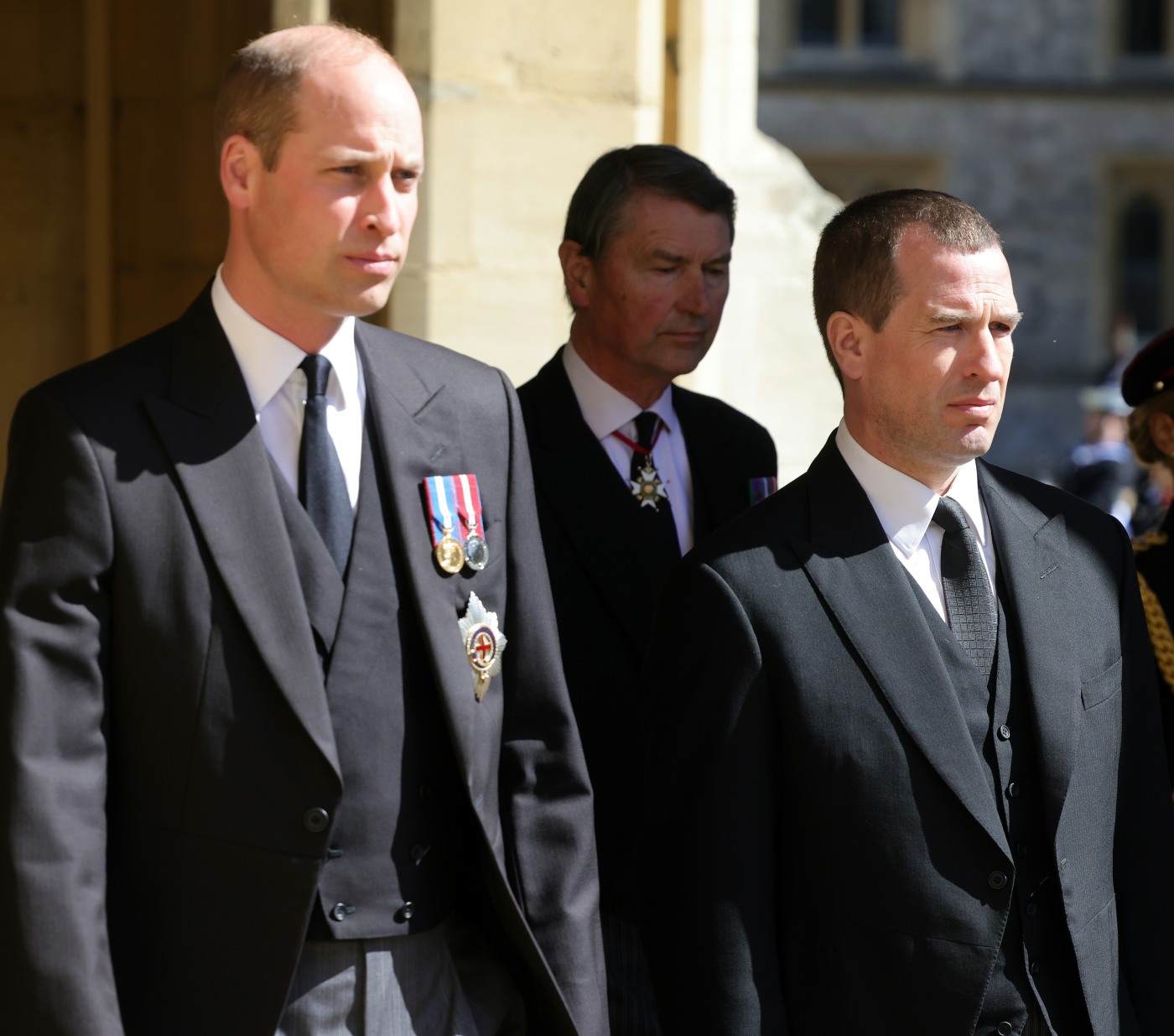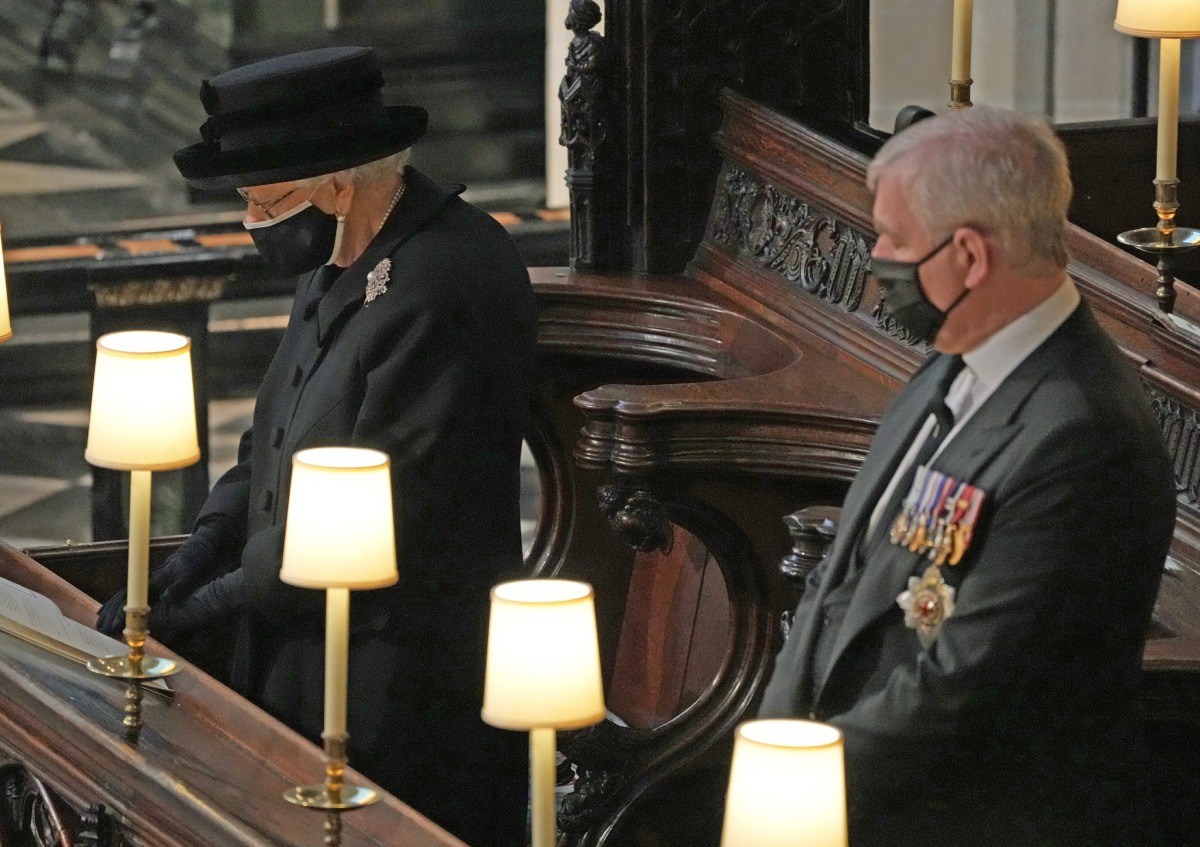 Photos courtesy of Avalon Red, Instagram, WENN.