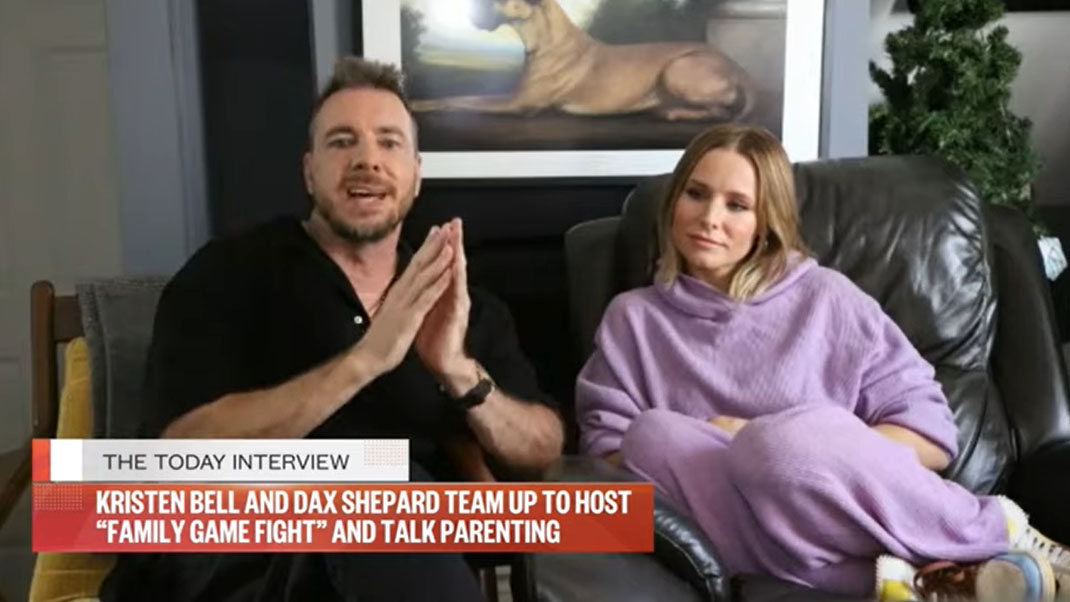 Kristen Bell and Dax Shepard are promoting their show Family Game Fight, which I have heard is terrible and have no desire to watch. They had a 24 minute interview posted on The Today Show's YouTube channel, and even the affable Al Roker cannot make these people tolerable. I'm so grateful that The Today Show includes transcripts with their videos. I read through it until I got to the part where these two tripled down on not washing their daughters until they smell. You may recall that Dax helped start the "white celebrities don't bathe" debate by bonding with Mila Kunis and Ashton Kutcher about their lack of personal hygiene and how they're passing those bad habits down to their children. Kristen and Dax then said that they don't wash their children until they smell bad and that they're not joking about that. They expanded on that with Al. I guess this is their schtick now, although I do not doubt that they're telling the truth. Here's that part of the conversation and it's in the video below, starting at the nine minute mark. They then changed the conversation to shill for their Hello Bello children's personal care line, including shampoo and soap.
Al: I think people always assume boys smell worse than girls. As the father of two boys and a girl I can tell you that's not necessarily so. I understand there's an issue in your house with that.
Kristen: They smell like vinegar. I can't compare them to boys. I think you're referring to when we bathe them. It's a smell test, it's a foot smell test and then you just pop them in the water. But prior to that it's too much work. It's every couple of days.
Dax: Especially in the summer. In summer you loosen up the bedtime you realize 'we're watching tv with these kids at 11 p.m.' This went off the rails. You're just bathing them far less and you're kind of leaving them in charge of it which they're bad at. Then a whiff will hit you and you go 'oh it's time yeah in fact it's probably time yesterday'
Al: Was that the impetus for your line Hello Bello for like soaps and products for kids?
Dax: We live in LA and [had access to high end organic children's body care products]. At a certain point we're like huh it's kind of weird if you live in Michigan where we're from and you are middle class you probably can't have all the stuff we had. We were just in a really weird position where we could approach a Walmart and start with the economy of scale that allowed us to do really premium healthy organic stuff for half the price of the other stuff.
[From The Today Show on YouTube]
Kristen did say she bathes her children "every couple of days," but that's doubtful given how they're elaborating on how much they smell and how much trouble it is to bathe them. That's a terrible way to promote their products! "We don't wash our own kids, but we do buy expensive organic stuff for them and want other people to be able to afford that." Buy some J&J baby shampoo and a bar of Dove or Ivory. Those products are affordable and safe for babies and children. I didn't realize that Kristen and Dax have a whole children's body care line along with diapers and wipes. If it's not the height of privilege to sell children's shampoo and body wash while bragging that you rarely wash your kids, I don't know what is.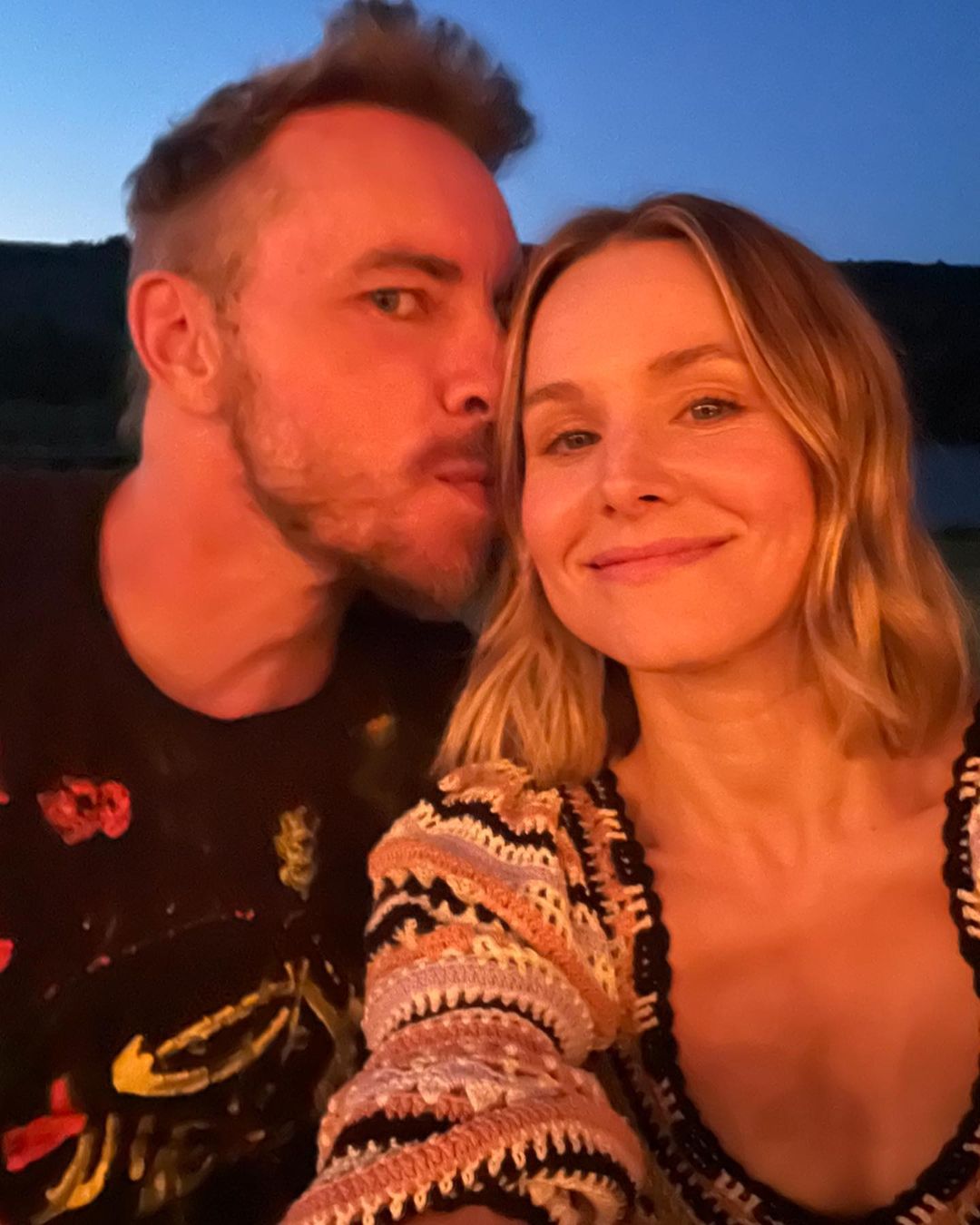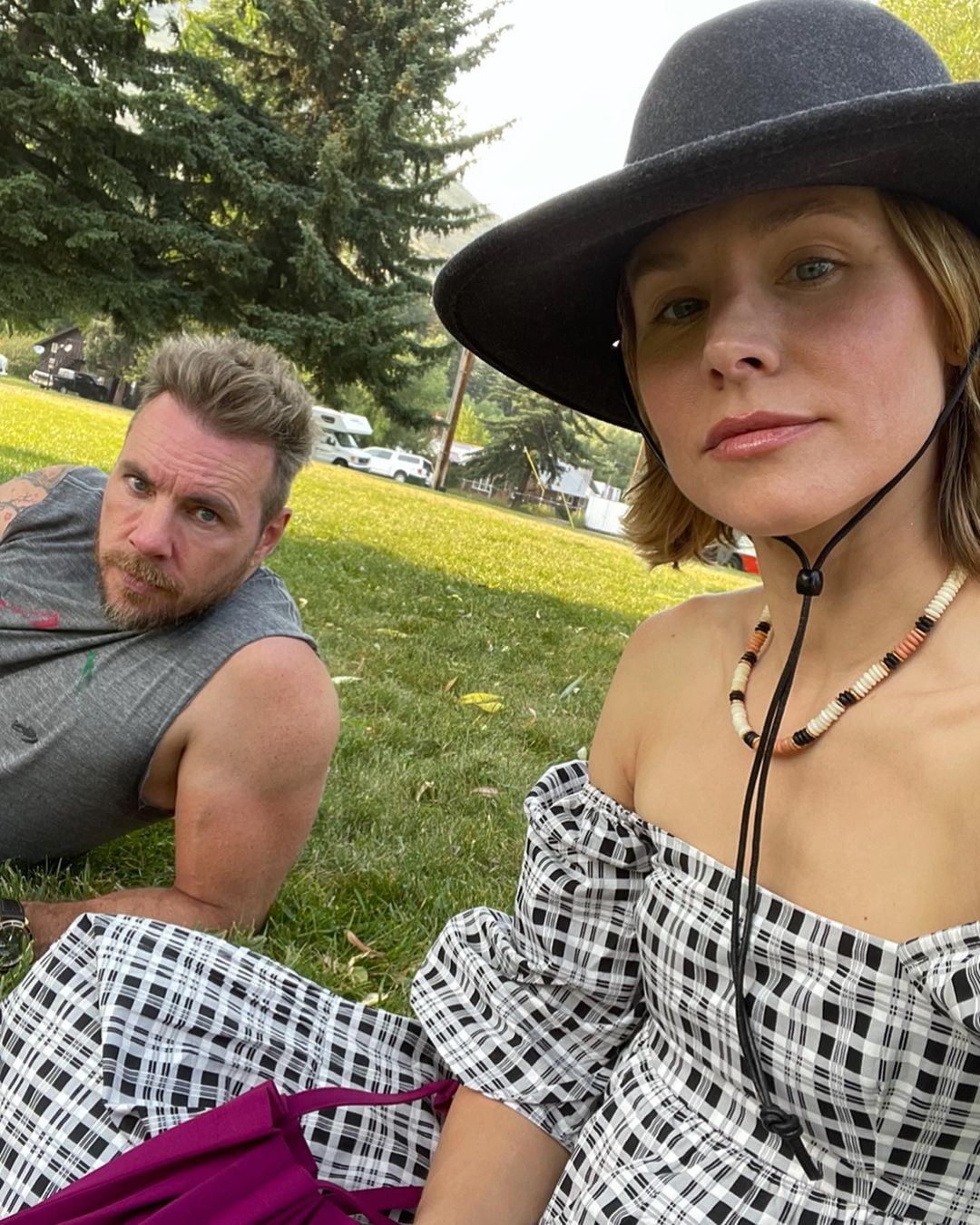 photos via Instagram