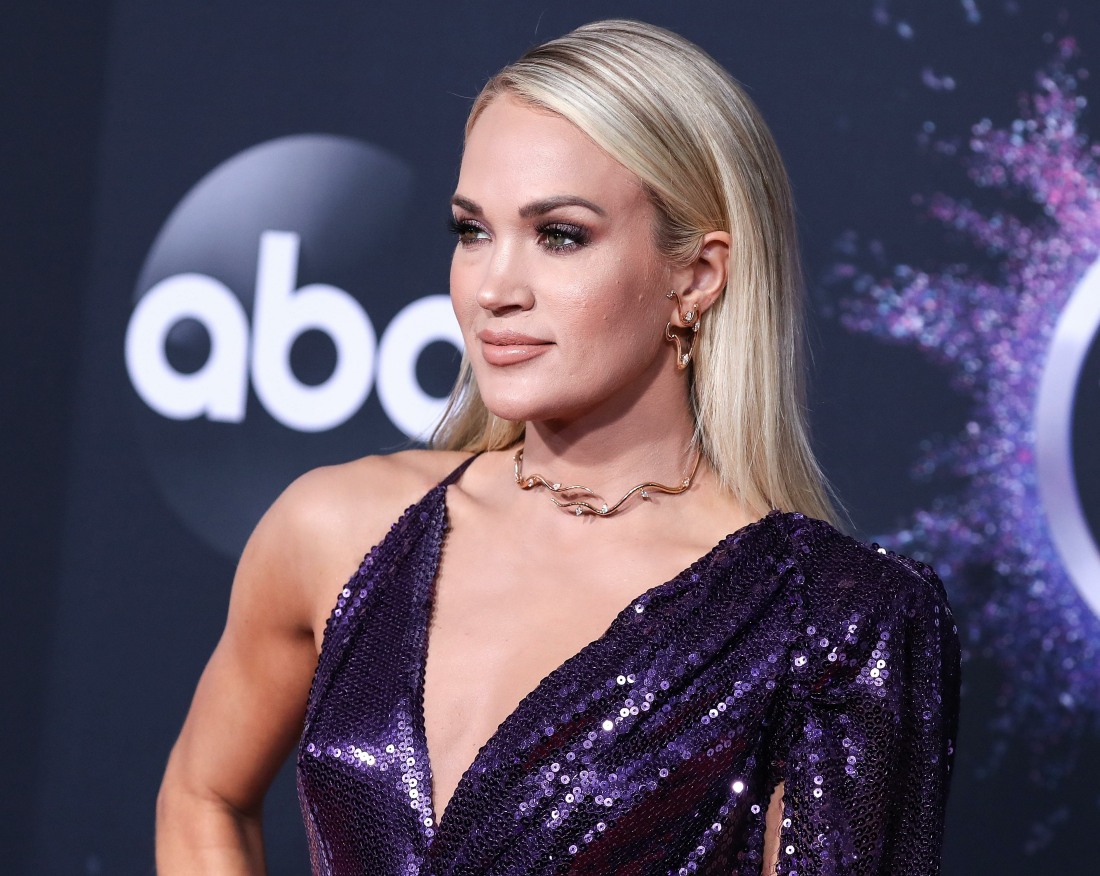 Carrie Underwood is a country singer/superstar, married to a hockey player, surrounded by Republicans at work and at home in Nashville. Of course she's a Republican! Everything about her gives off Mega-Karen vibes. She seems politically conservative, to put it mildly. So is it a huge surprise that Carrie Underwood briefly "liked" a tweet from Matt Walsh about how the mask mandate in Nashville schools is "cruel and indefensible"? No, not really:
So Carrie Underwood is an anti-masker? Jesus take the wheel indeed 😷 pic.twitter.com/6x2OQTVCdP

— Covid Underwood (@DPB0101) August 17, 2021
I checked her Twitter this morning and she "unliked" this pretty fast, but not fast enough. People got screencaps and everyone saw it and Carrie was trending on Twitter for much of the past 24 hours. So, now we know: Carrie Underwood is an anti-masker who hates the idea of children wearing masks in school to protect themselves and each other. Most of the studies indicate that kids are adaptable, and that they are fine with wearing masks in school. It's the adults who are having these bonkers, assy meltdowns.
Of course MAGAs have embraced Carrie as one of their own. They needed a new "Aryan goddess" after Taylor Swift started talking about Juneteenth and how she votes for Democrats. One thing I'll say about the MAGAs embracing Carrie is that… I bet they were already fans before now. Carrie's not really adding new people to her fanbase, she's just losing centrist/liberal fans.
Carrie Underwood had the audacity to like @MattWalshBlog's argument against masks on kids in Nashville schools and now the blue checks are trying to cancel her: https://t.co/mDrPBQ9r1A

— Clay Travis (@ClayTravis) August 18, 2021
Carrie Underwood liked @MattWalshBlog post feat. his speech to Nashville school board opposing mask mandates for kids.

Leftist mob is now swarming her, claiming she's "anti-vax" tho Walsh never mentioned vaccines. Because that's easiest way to smear common sense these days. https://t.co/qQcuFFUwGO

— Megan Basham (@megbasham) August 17, 2021
Photos courtesy of Avalon Red.